The city - sliced, diced and served with a dash of sauce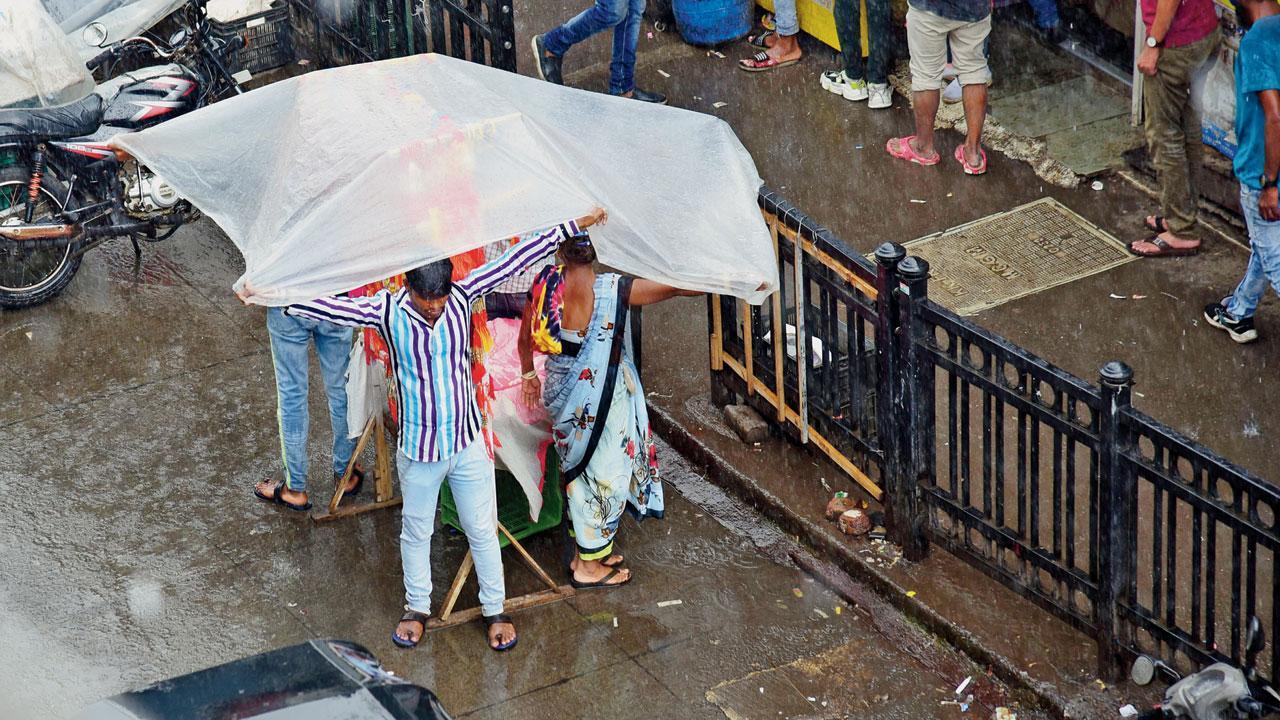 Pic/Nimesh Dave
Listen to this article
Mumbai Diary: Friday Dossier
x
Rain, rain go away...
Hawkers protect themselves and their wares from the sudden downpour in Borivli
ADVERTISEMENT
Vyjayanthimala on canvas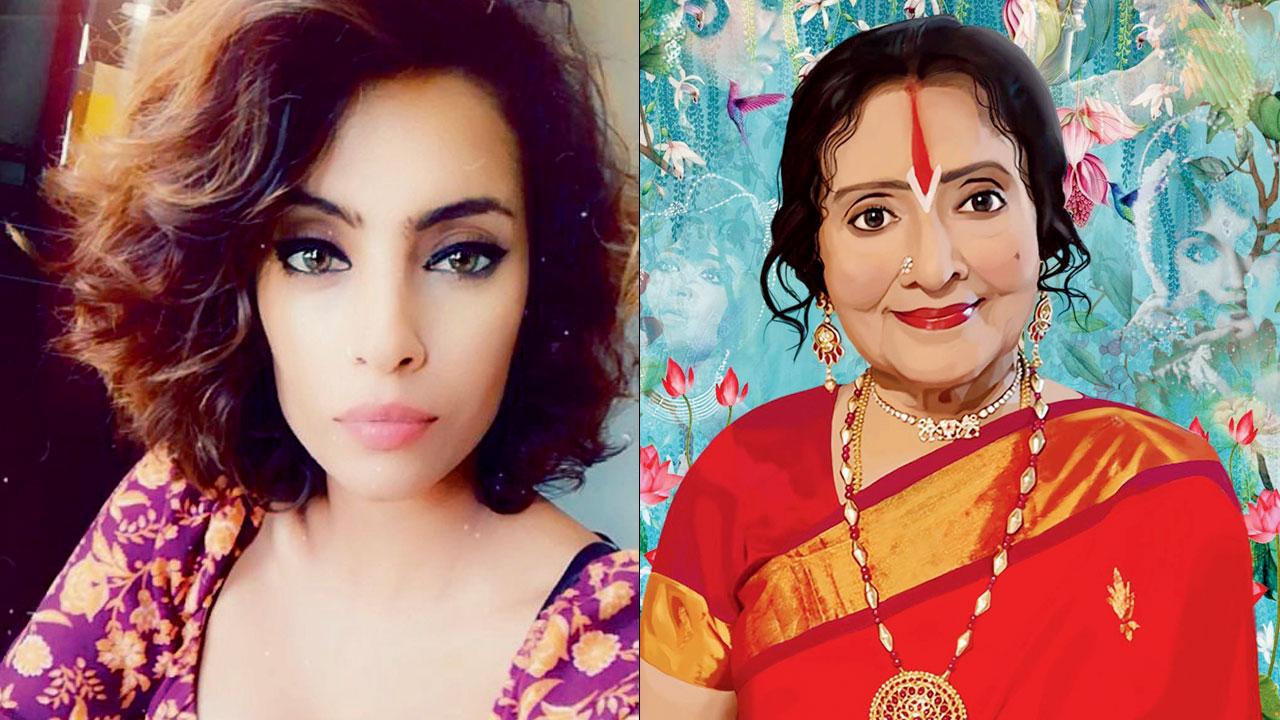 Portrait of Vyjayanthimala by Rehal
Artist Kully Rehal (inset) is behind a lifelike portrait of veteran actress Vyjayanthimala. The 90-year-old legend accepted the portrait, and it currently graces the wall of her home. "I have always been enamoured by faces and so, creating portraits to capture the essence of a person's personality has been part of my artistic journey. I created this digital portrait on canvas for my mother-in-law for her birthday, which caught the eye of her good friend, Vyjayanthimala," the artist shared. The artwork has numerous layers to portray the evolution of the actress. Rehal was inspired to use the iconic song, Baharon phool barsao as a palette to merge the vibrant, floral background with four of her most celebrated portrayals in Hindi cinema," the UK-born artist told this diarist.
A cooperative civilisation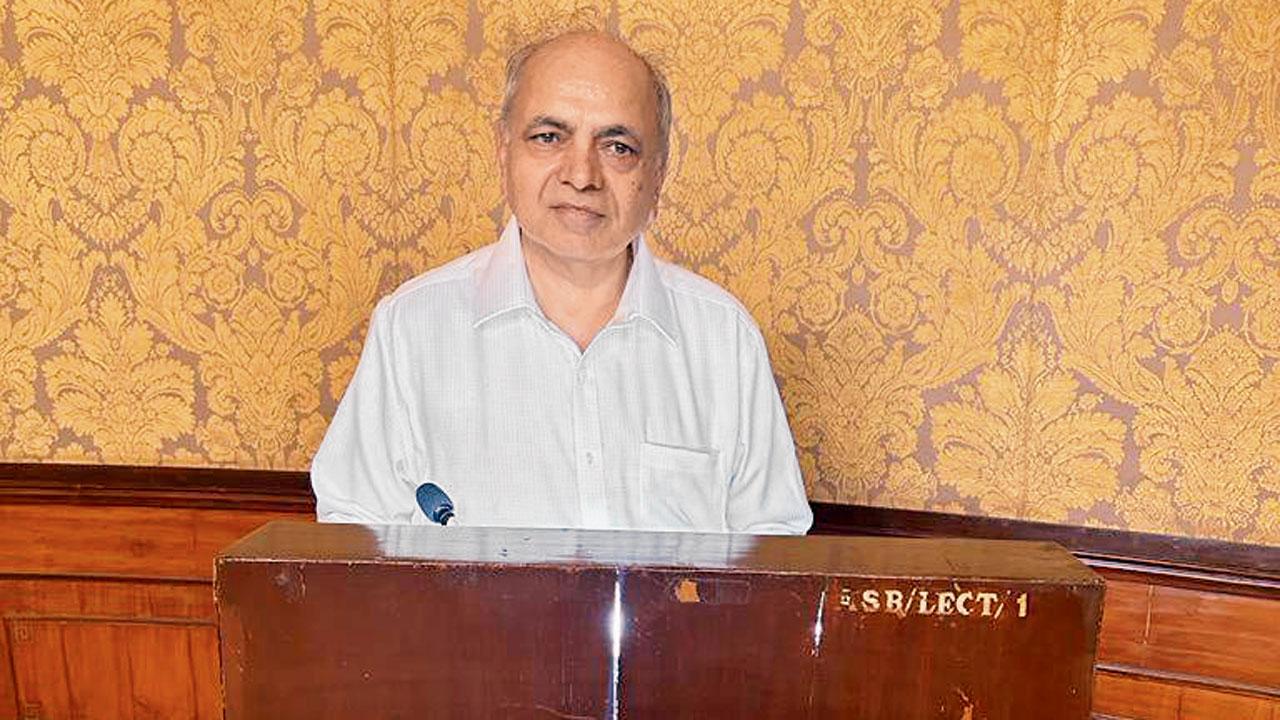 It is human to curse our cities for its pollution, and if it's Mumbai, for its huge population that leads to overcrowding everywhere. But are cities really the villains of ease of living and peace? Honorary fellow of Asiatic Society, Dr Ganesh Devy's new book, The Indians: Histories of Civilisation, and his recent lectures at Asiatic Society disagree. "Dr Devy's (below) recent lectures saw over 150 people on both days," Dr Shehernaz Nalwalla, vice president of Asiatic Society, told this diarist, adding, "He talked about how the word city comes from civilisation and why they've played an important part, both in the past and in the present. He further pointed out how the famous book Clash of Civilisations is incorrect, and that Mumbai stands testament to the same. The way forward for any civilisation is by being cooperationist, and not confrontationist."
Also read: Maharashtra: Fadnavis storms into Thackeray den, as Ajit enters Shinde bastion
Third time on the trot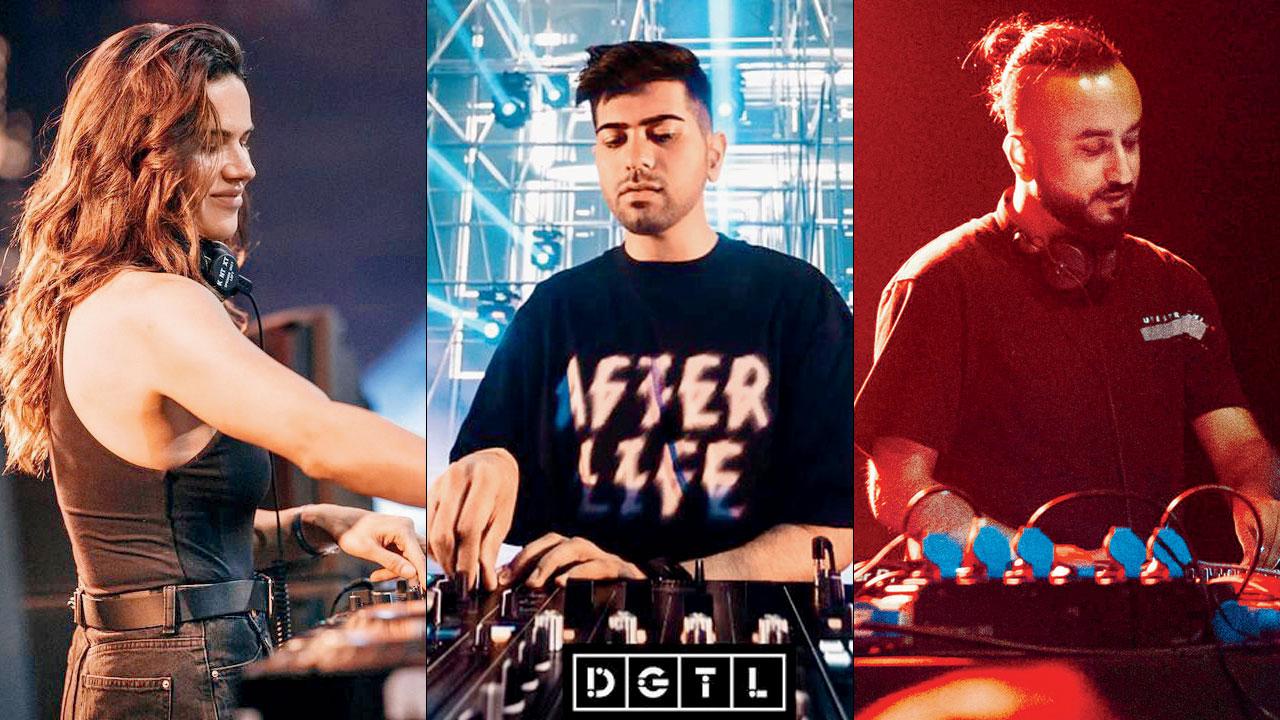 (Left) ONYVAA at a performance; (right) Axl Stace. PICs Courtesy/Instagram
The global music festival, DGTL, will return to the city on November 18 and 19. The artiste line-up includes names such as Richie Hawtin, Axl Stace and ONYVAA , among others. "We are thrilled to announce the return of DGTL festival in India for its third edition," said festival director Ellen Evers. Likwid aka Arnab Banerjee (inset), founder, Yozora Entertainment, who are the organisers for the fest in India, said, "We want people to be able to discover new talent and support their journey. I am most excited to hear the likes of Seventh Sea, Alina and Rico Casazza — all fresh faces for the festival this year."
The green route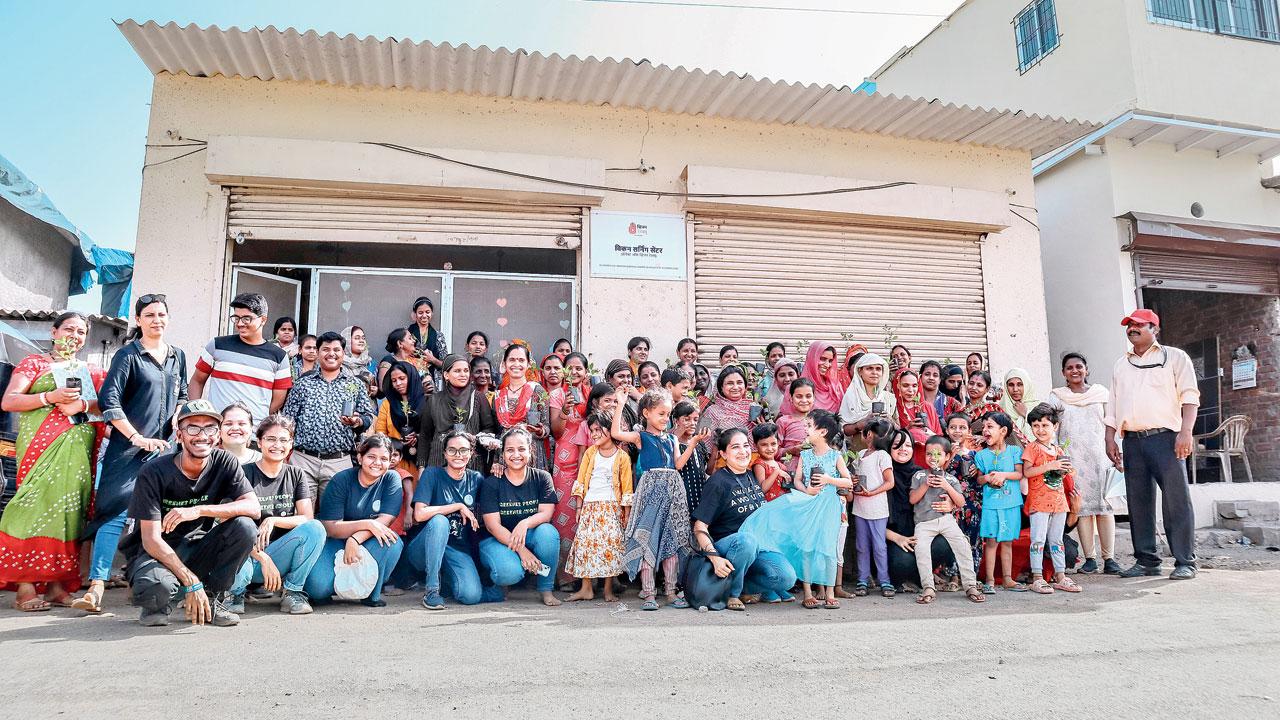 Staff and volunteers of GreenLine Mumbai during a community awareness event on waste management in, Maharashtra Nagar, Mankhurd
GreenLine Mumbai, Green Alliance and Don Bosco Youth Services are organising an interesting discussion on environmental activism. Called the 2023 Youth Conference, the discussion panel will see participation of five eco-activists — Akshay Mandavkar, Zidaan Castellino, Manisha Dhinde, Yash Agrawal and Heeta Lakhani.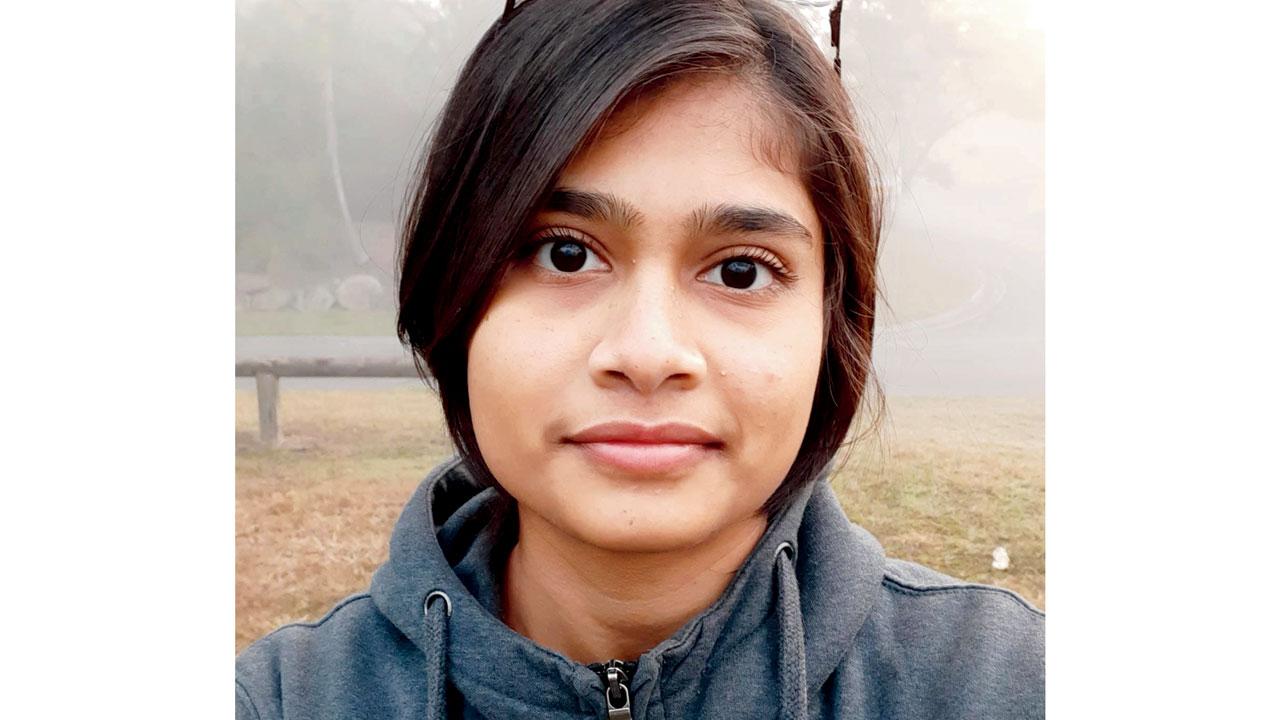 "The idea of this conference is to engage with the youth of the city, and shed light on the importance of ecological activism in achieving justice and peace across local communities," shared Keren Pereira (inset), programme co-ordinator at GreenLine Mumbai. "The panellists will narrate their ecological work, how they achieve justice and peace in their communities, and what the youth can do to become ecologically sensitive folks to achieve a more just, fair and sustainable world," Pereira told this diarist.
Bunshah is in love with Bandra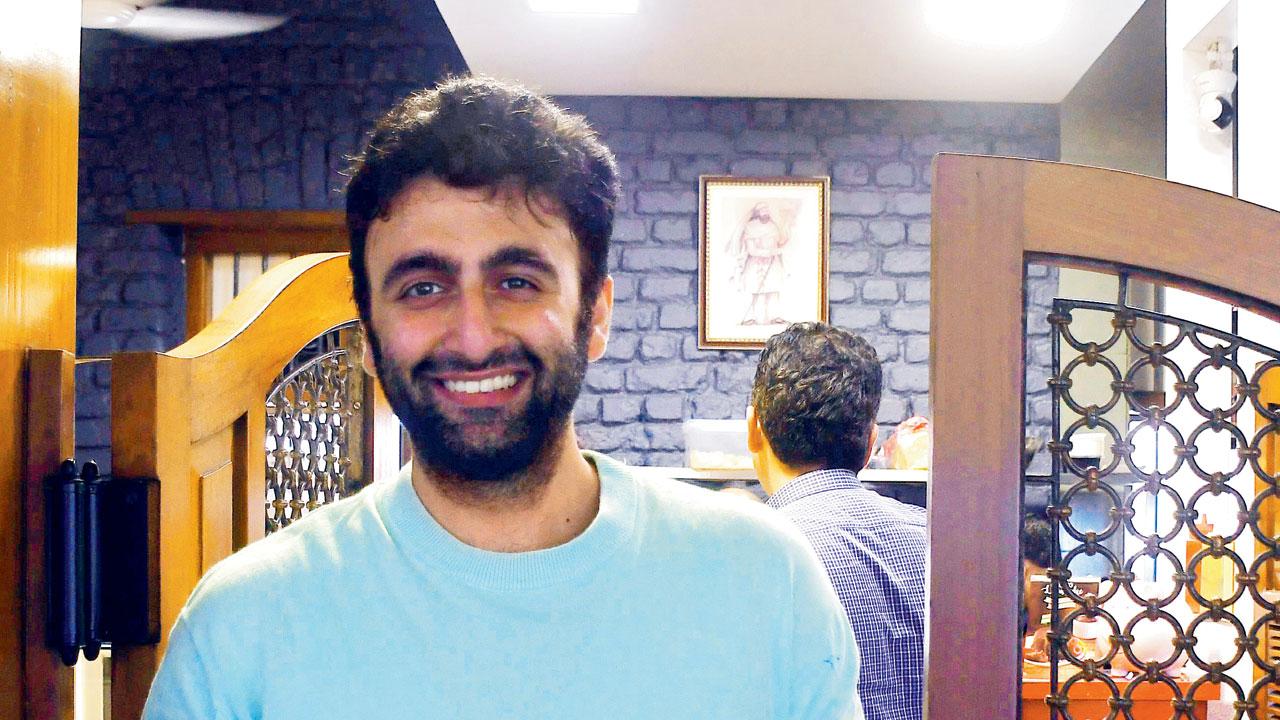 This page has regularly shared updates about 2023's St Andrews All Bandra Talent Contest, but an apt conclusion to the reporting comes from Instagrammer Zervaan Bunshah, who judged the final dramatics event last week. Bunshah shared his response through a hilarious 'Petition to ban the Zonals' video because of the participants' sheer talent that "triggered his envy," he announced, with a chuckle. Impressed with the balance of camaraderie and competitiveness, he added, "How can kids as young as four years old be so talented and perform something like classical music?"
"Exciting news! Mid-day is now on WhatsApp Channels

Subscribe today by clicking the link and stay updated with the latest news!"
Click here! Do you get whiteheads on your skin often?