The city - sliced, diced and served with a dash of sauce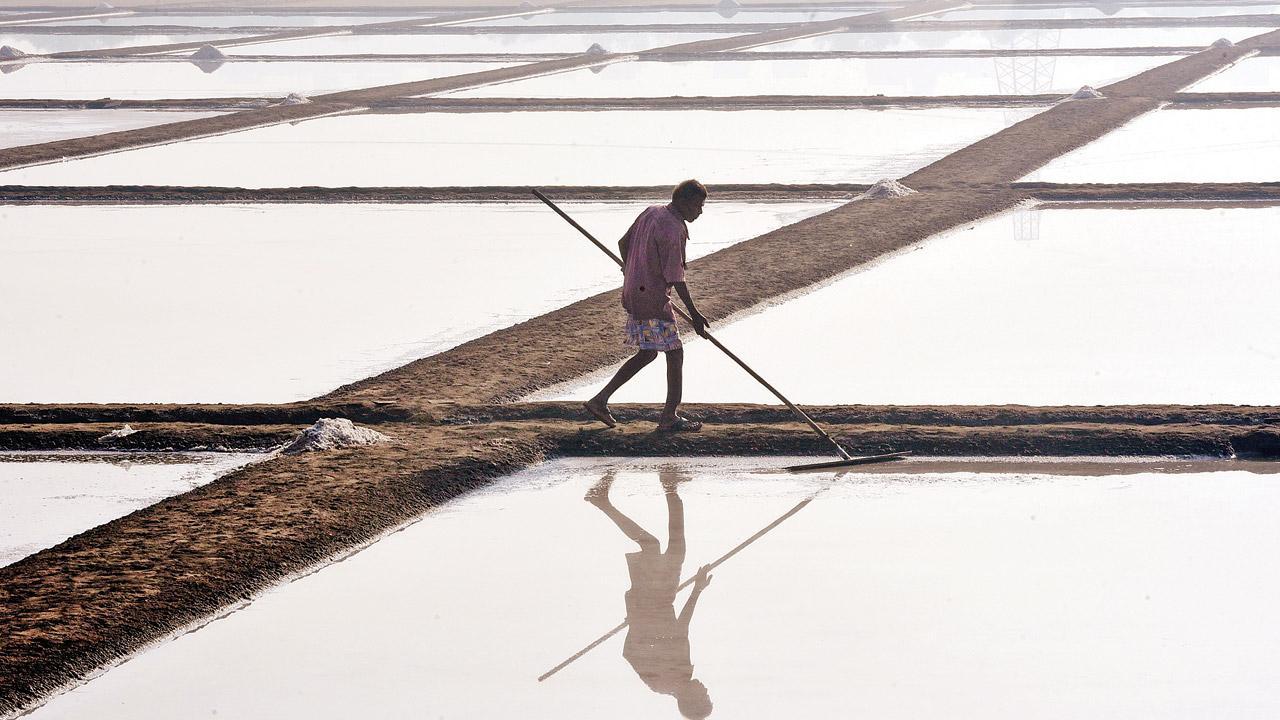 Pic/Shadab Khan
Shadow lines
A worker navigates a salt pan in Wadala
Superhero Dhoni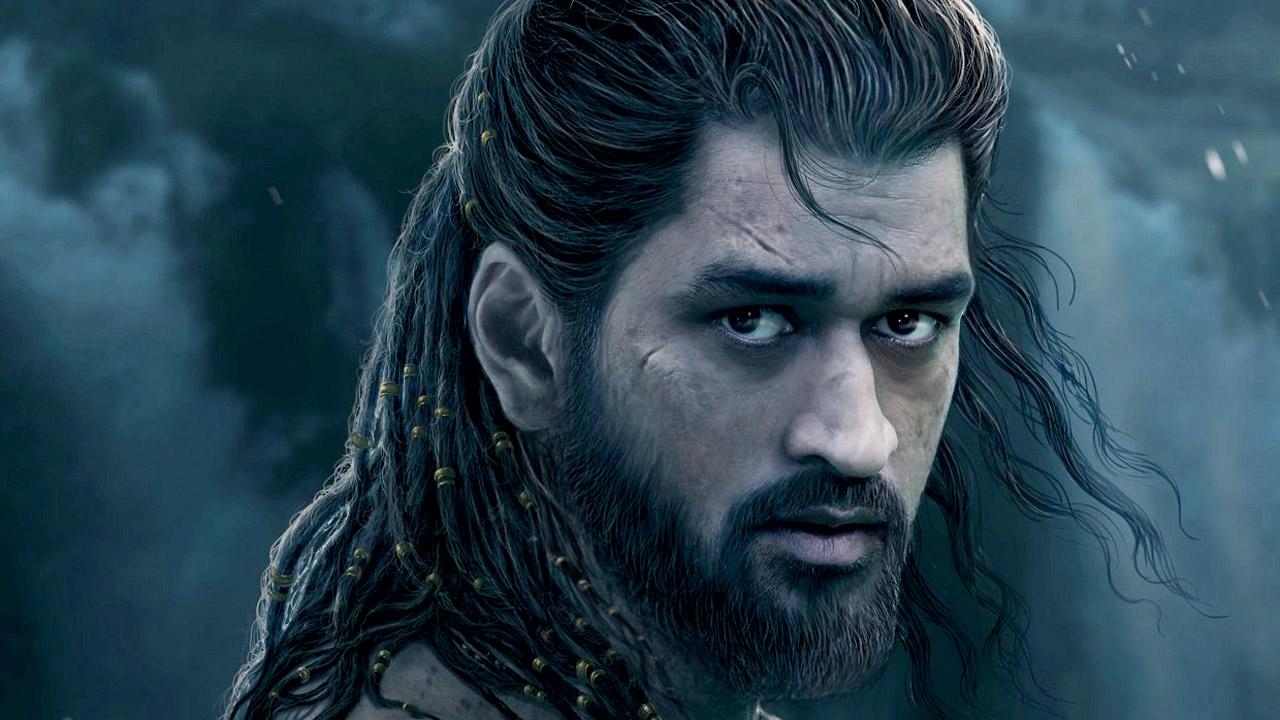 He's led Indian cricket fabulously, and scripted wins as one of India's best finishers in the game. But in an upcoming graphic novel, MS Dhoni will take on a completely new avatar — as a warrior leader. In Atharva - The Origin, penned by Ramesh Thamilmani in English, the cricketer will shed his Captain Cool image for a feisty, rugged-looking superhero. Headed by MVM Vel Mohan and produced by Vincent Adaikalaraj and Ashok Manor, the sci-fi graphic novel features over 150 lifelike illustrations. "Storytelling has always been my passion. Atharva - The Origin began when I started penning down my thoughts about a fictitious character named Atharva taking upon an adventurous journey on a path to self-realisation," Thamilmani told this diarist.
Creating his own canvas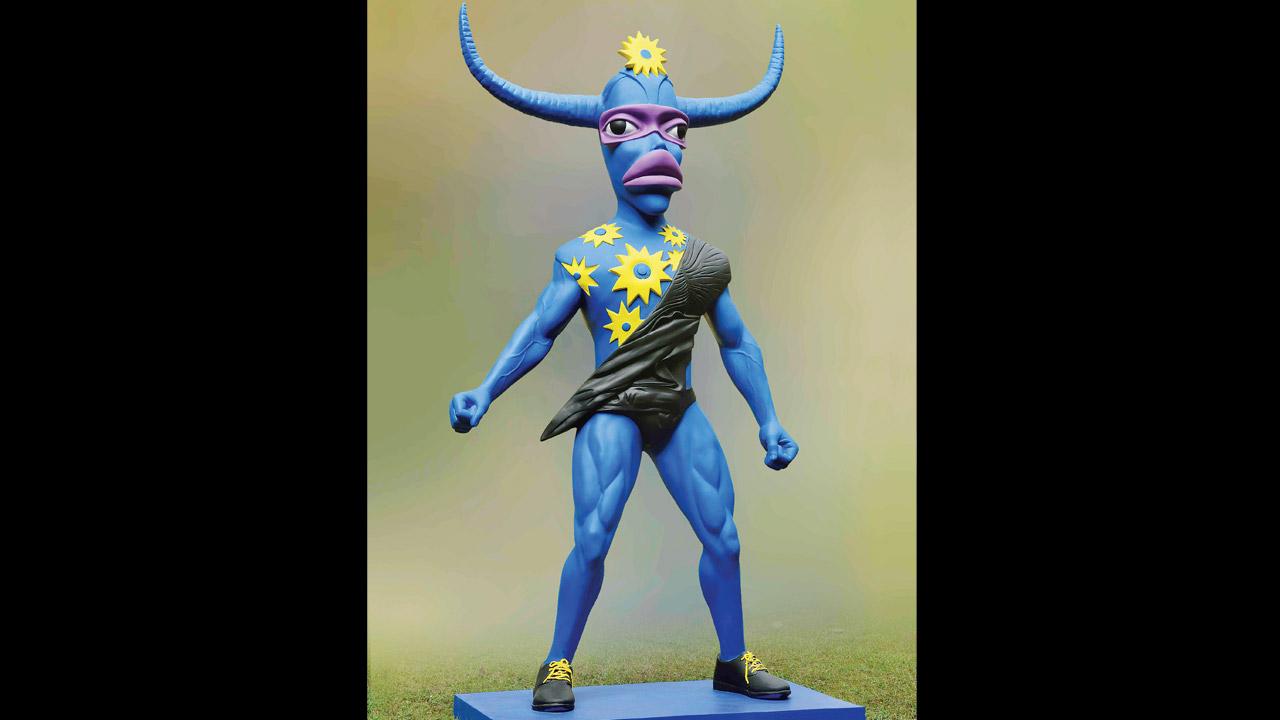 Untitled, 2021, automotive paint on fibreglass. Pic Courtesy/Tao Art Gallery
The tussle between our raw, natural, and conditioned forms will come alive in artist Viraj Khanna's upcoming exhibition at Tao Art Gallery in Worli. Titled What My Mother Didn't Teach Me... & Some Things She Did!, it will feature works created using paper collage as the primary base. At the exhibition, which premieres on February 25, Khanna will also launch three NFTs, marking the gallery's foray into the space of NFT showcases.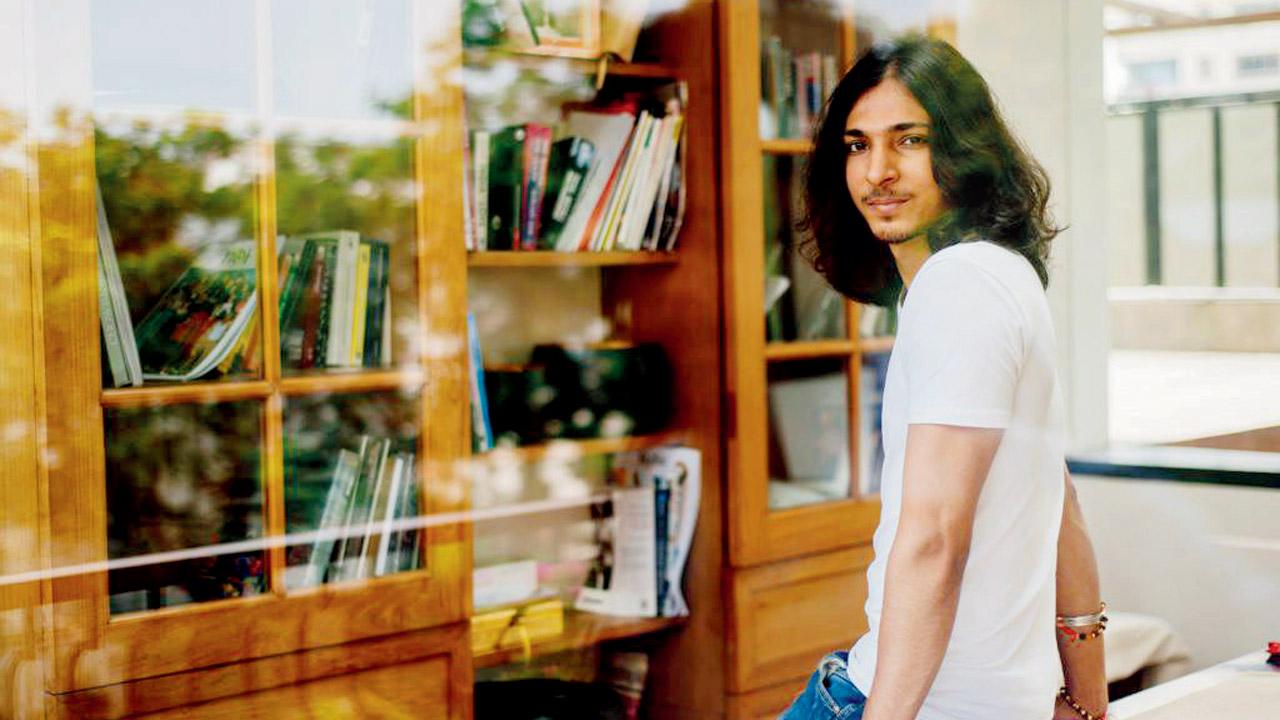 Viraj Khanna
Ahead of the solo exhibition, Khanna, son of fashion designer Anamika Khanna, reveals about the title: "Wherever my brother and I go, we are known as 'Anamika's twins'. This is not something I'm complaining about; I am very proud of my mother. To be able to create an identity of your own is more difficult when you have a mother like AK. Therefore, the name, 'What My Mother Didn't Teach Me' — to say that the artworks are something I have done totally on my own." The showcase, he added, will be a play with the concepts of human vulnerability and the influences of society on human beings as he sees it.
Indian high at music fest in Texas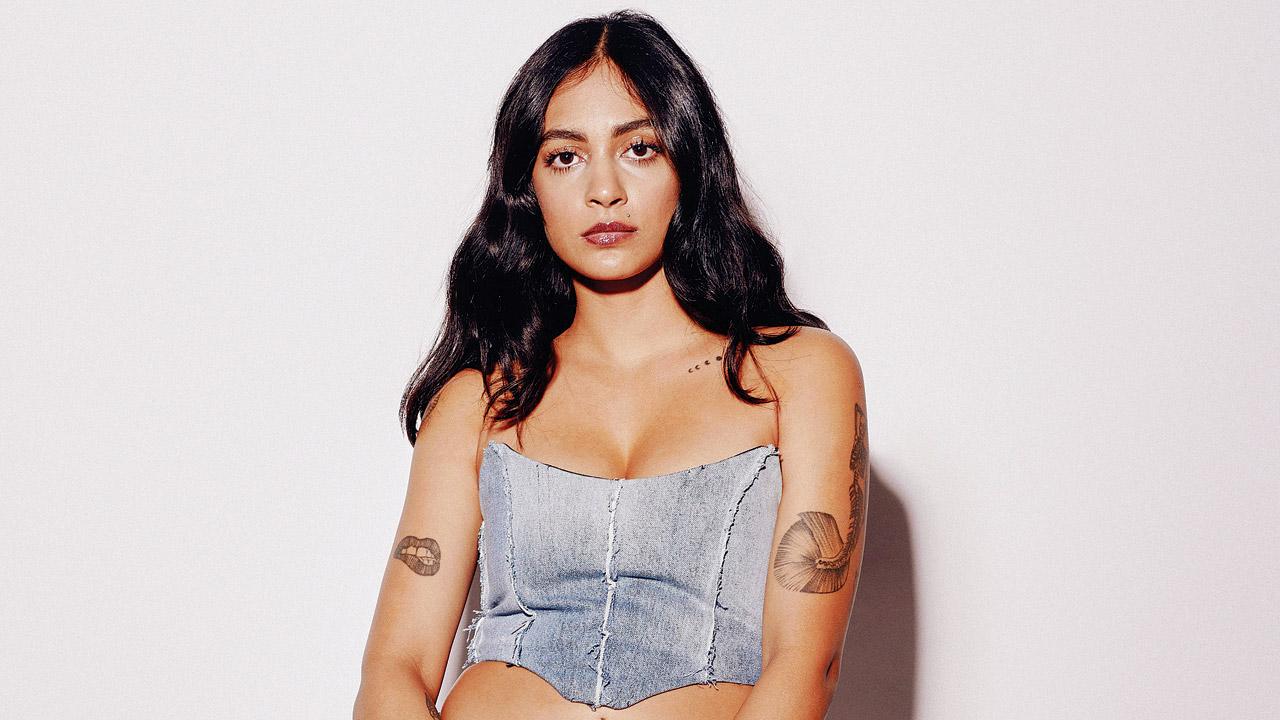 India's participation at this year's edition of SXSW — an annual affair in Texas that acts as a confluence between music, films and related industry events —just got stronger with two more home-grown artistes being added to the line-up for the music festival that's part of it. They are Mumbai-based Kayan and Chennai-based JBabe, who join Kavya and Hanita Bhambri to fly the tricolour at the festival. "SXSW is by far the most diverse festival I've been following. So many artistes I follow have at some point performed there. It's a great place to connect with other professionals as well as a great platform to showcase your work," Kayan (in pic) told this diarist, while JBabe added, "From what my imagination can conjure, I believe SXSW to be the Valhalla of music festivals spread across thousands of acres of land, and attended by thousands of musicians, scouts and devotees with the smell of the finest beef brisket in the world filling the air."
Nobel call for Harsh Mander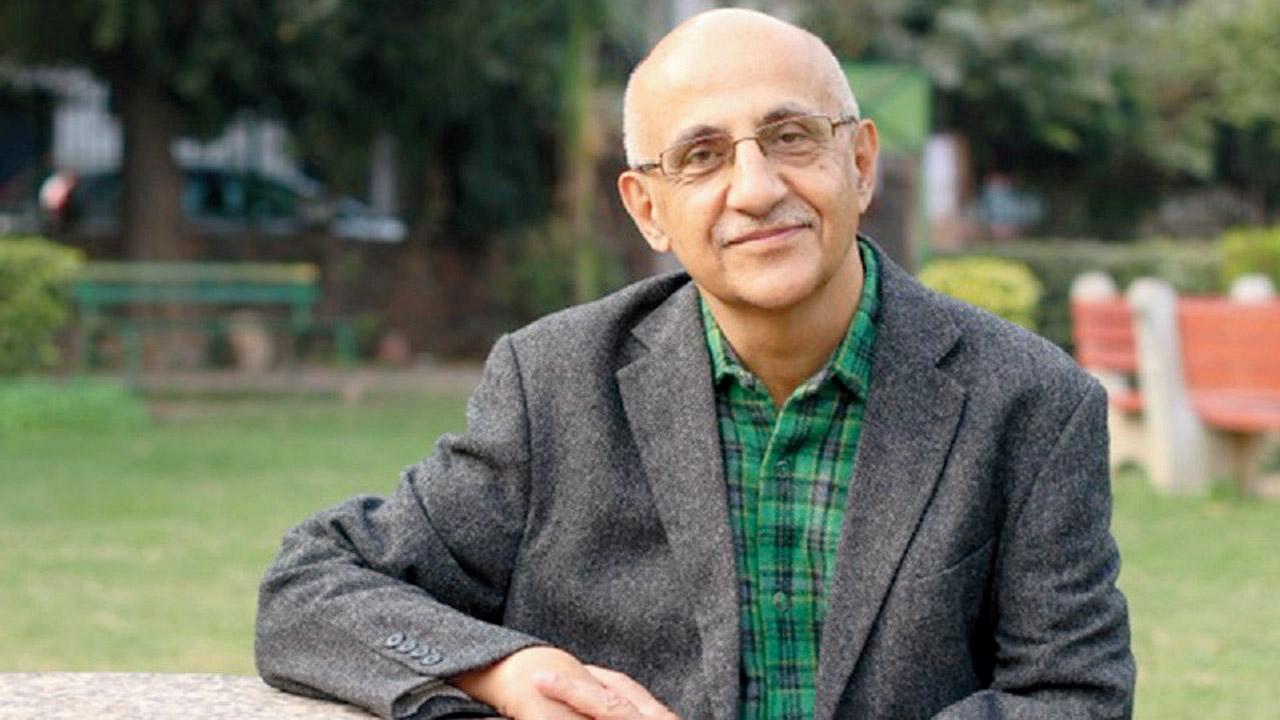 Every year Norway-based Peace Research Institute Oslo (PRIO) draws up a personal shortlist for the Nobel Peace Prize, although the organisation or its director has no affiliation with the Nobel Institute or the Norwegian Nobel Committee. In his 2022 list, current PRIO director Henrik Urdal has nominated Harsh Mander and his campaign, Karwan-e-Mohabbat, which supports survivors of hate crimes and injustice, and spreads the message of love and equality. "Religious extremism helps justify discrimination and violence, and stokes tensions between groups that can result in armed conflict. Making a significant contribution to fighting religious extremism and promoting interreligious dialogue is therefore a compelling rationale for being awarded a Nobel Peace Prize," PRIO stated in its shortlist.
Open your art for children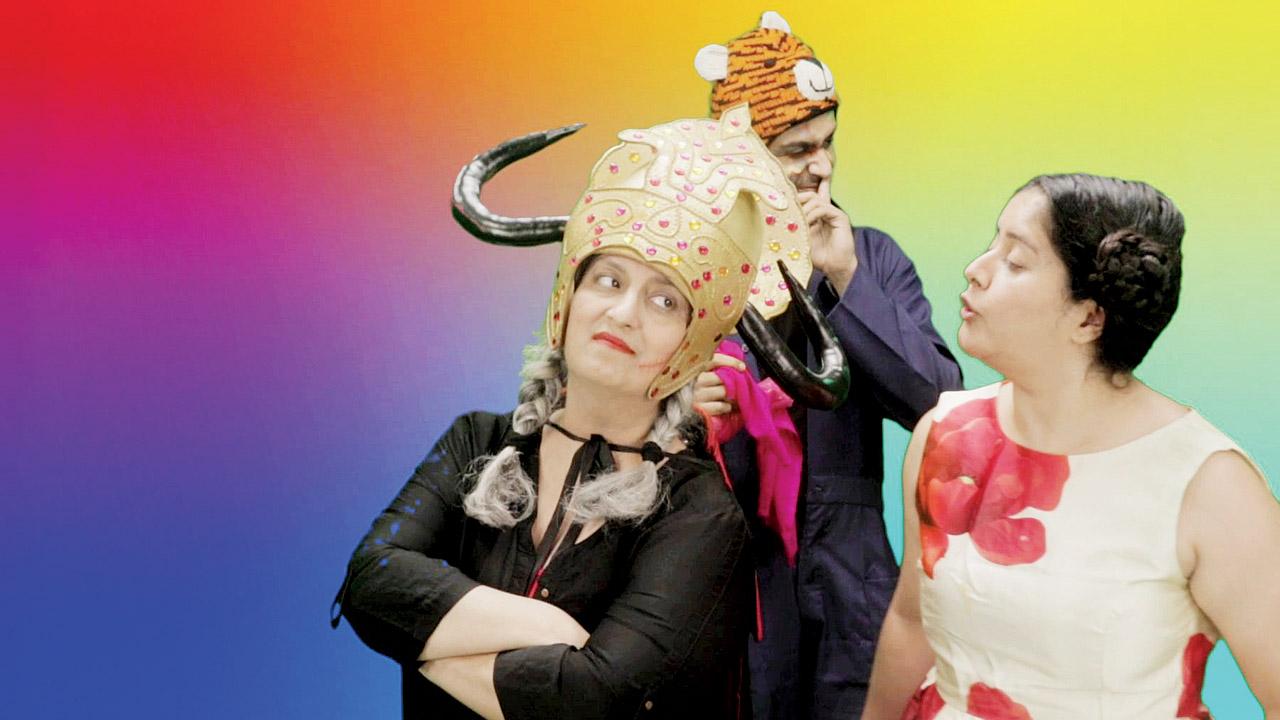 Monsters and Dragons by Akriti Singh which was selected in 2021 for the grant. Pic Courtesy/Thinkarts
In 2020, when the world shuttered, Kolkata-based arts collective ThinkArts launched a grant to create digital arts content for kids. The idea was to plug the gap of original digital content of quality developed specifically for young audiences, shared Antara Dasgupta, a programmes associate. They're back with the grant this year, and are calling upon practitioners and visual artistes. "We believe that children should have access to positive and high-quality cultural experiences. The arts are essential for children to develop key skills, and to be able to experience their world in a fuller manner," Dasgupta explained, adding, "We look forward to applications that propose innovative use of digital technology to tell a story." Interested folk can head to thinkarts.co.in to apply.