The city - sliced, diced and served with a dash of sauce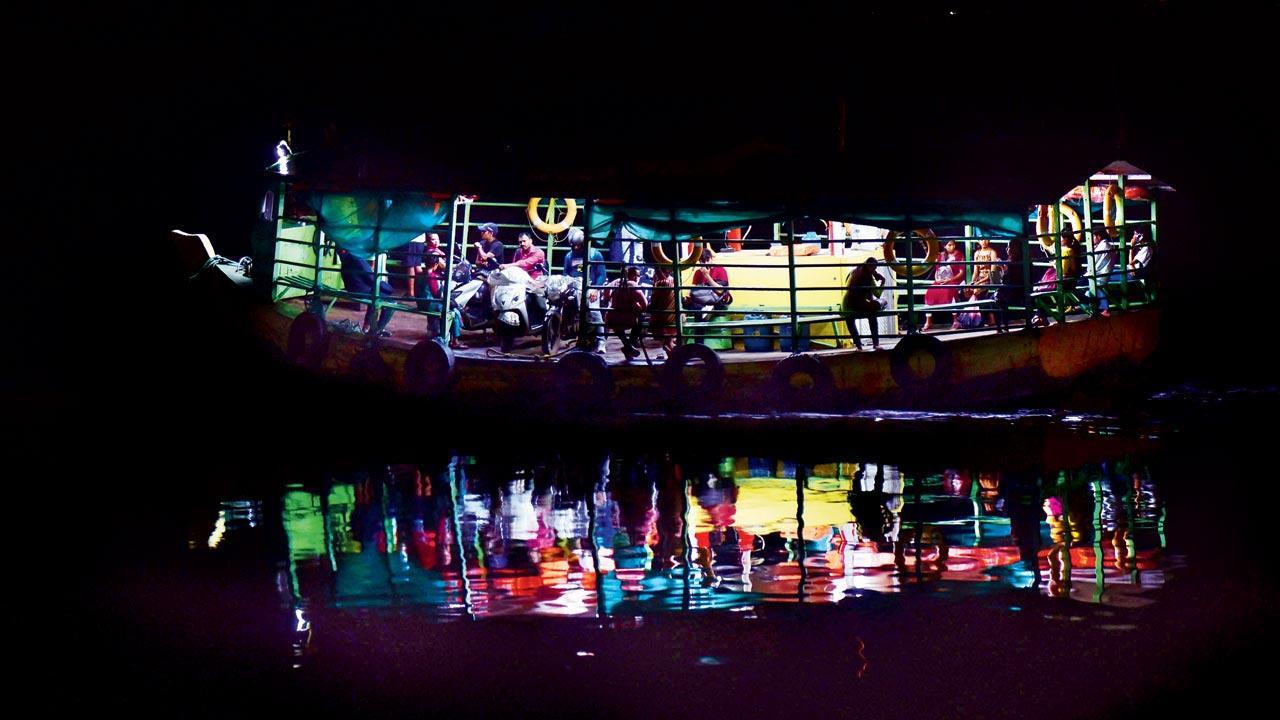 Pic/Nimesh Dave
Listen to this article
Mumbai Diary: Monday Dossier
x
Reflections of city life
A scene from a boat ferrying passengers and vehicles reflects upon the sea water as it plies between Gorai and Gorai Jetty. 
ADVERTISEMENT
How Mumbai's East Indians usher the harvest season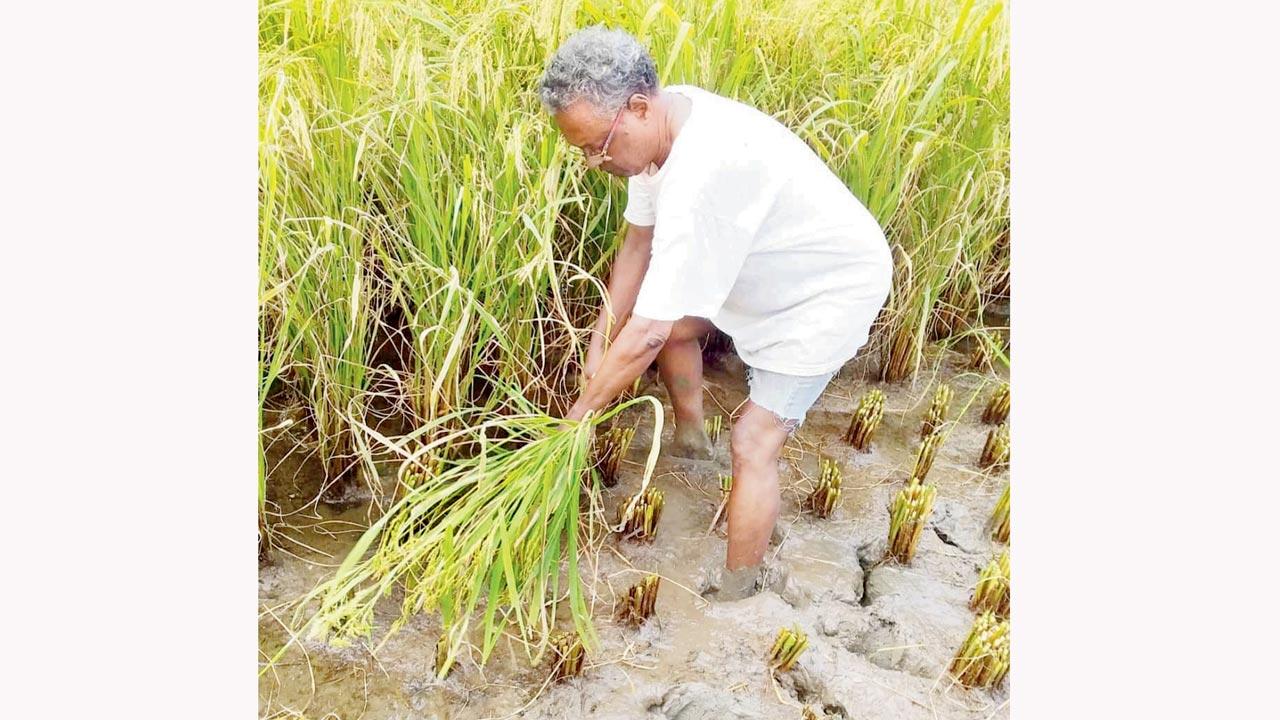 Walter Murzello in a field
Last Sunday, the harvest festival Agera was celebrated across Mumbai's churches and gaothans by the East Indian community. Mobai Gaothan Panchayat, a community platform, has been facilitating a revival of traditions by helping parishes and local groups to organise events. Gleason Barretto, MGP coordinator, shared, "We started reviving [Agera rituals] nearly eight years ago, and this year, over 140 gaothans held celebrations for the festival." Sachin Pereira from St John the Evangelist Church in Marol added, "Our Agera procession began at the Villager's Cross in Marol gaothan, from where we carried our harvest to the church to be blessed. After celebrating mass in East Indian Marathi, we had an evening event of food, song and dance."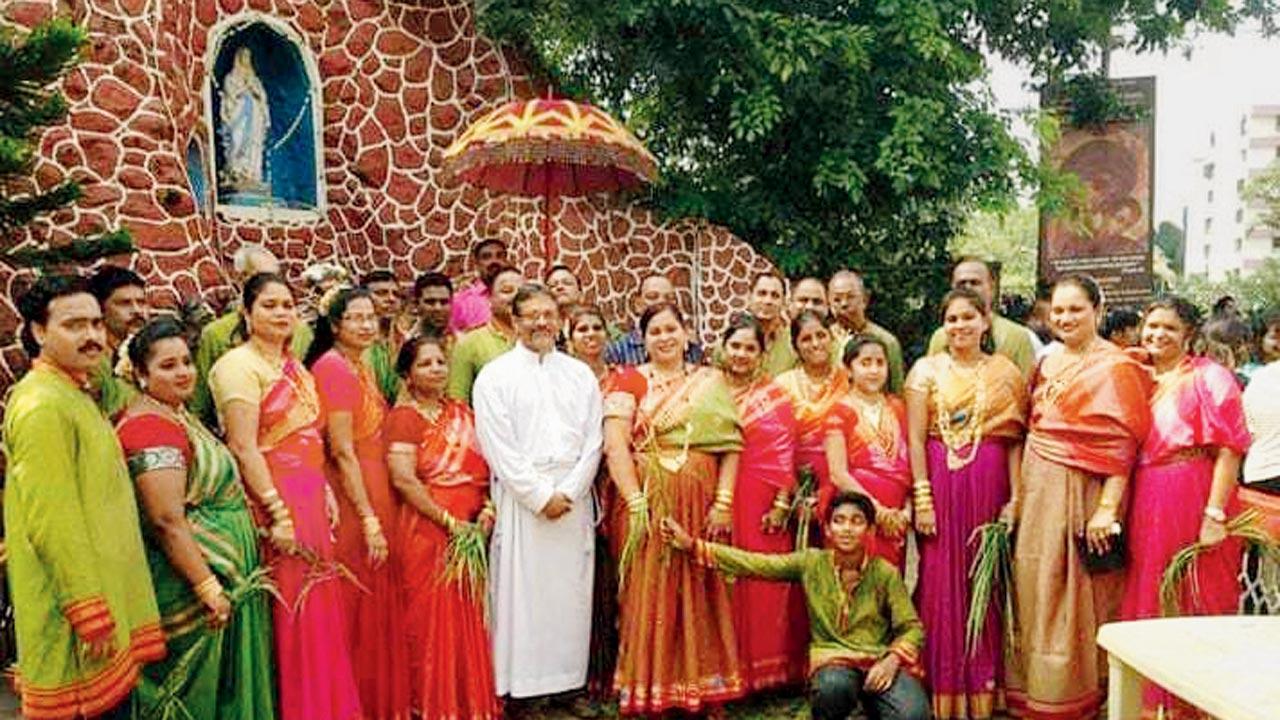 Agera Cha Sann 2022 at St John The Evangelist Church
Scenes from the city's iconic café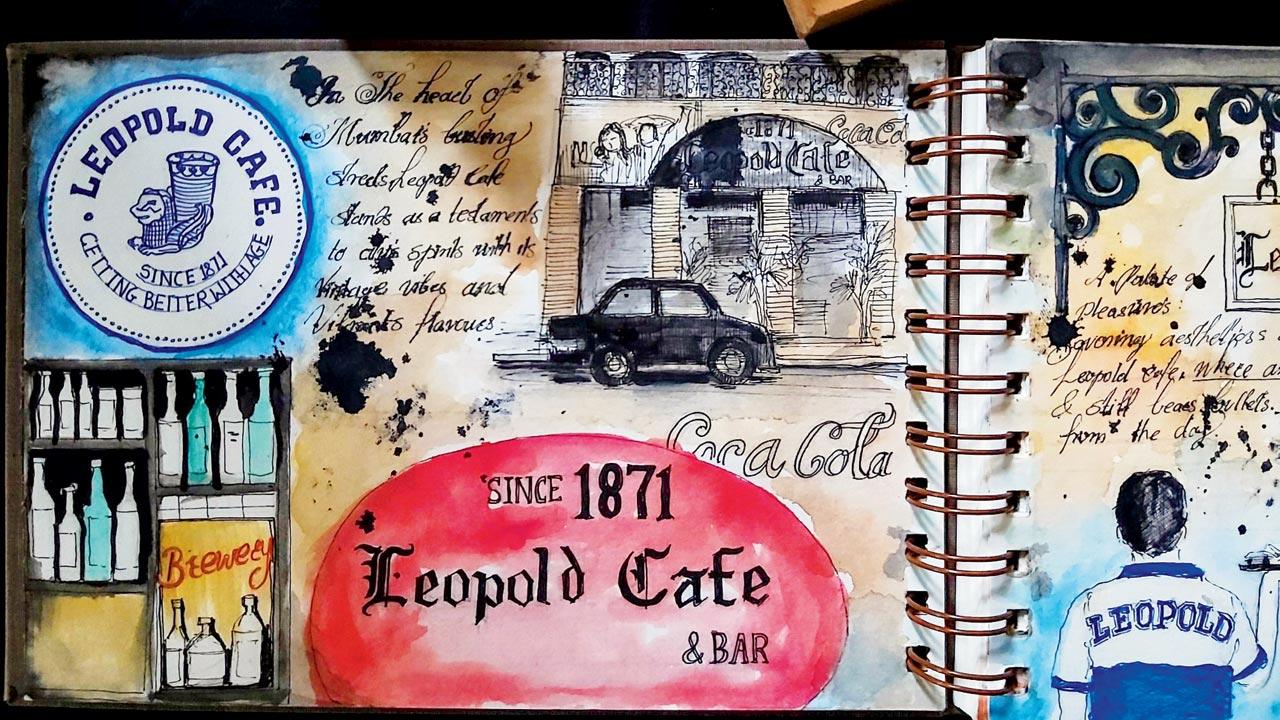 Artwork of famous markers of Leopold Café and bar. Pic Courtesy/Sayali Baraskar
For architect Sayali Baraskar, doodling is a way to capture memories. During her recent internship in Mumbai, the architect made it a practice to visit cafés and depict the city's lifestyle, such that her artwork of Leopold Cafe & Bar was even shared by the iconic restaurant on social media. Baraskar shared, "I love the city's cafés, and Leopold was one of the more iconic ones. I would visit the cafés and take photographs, and sketch them at home later," she said. It took her close to 12 hours to recapture the feel of Leopold in art work across two pages. "I wanted to portray scenes that are immediately recognisable as Leopold's while retaining the aesthetic," she said.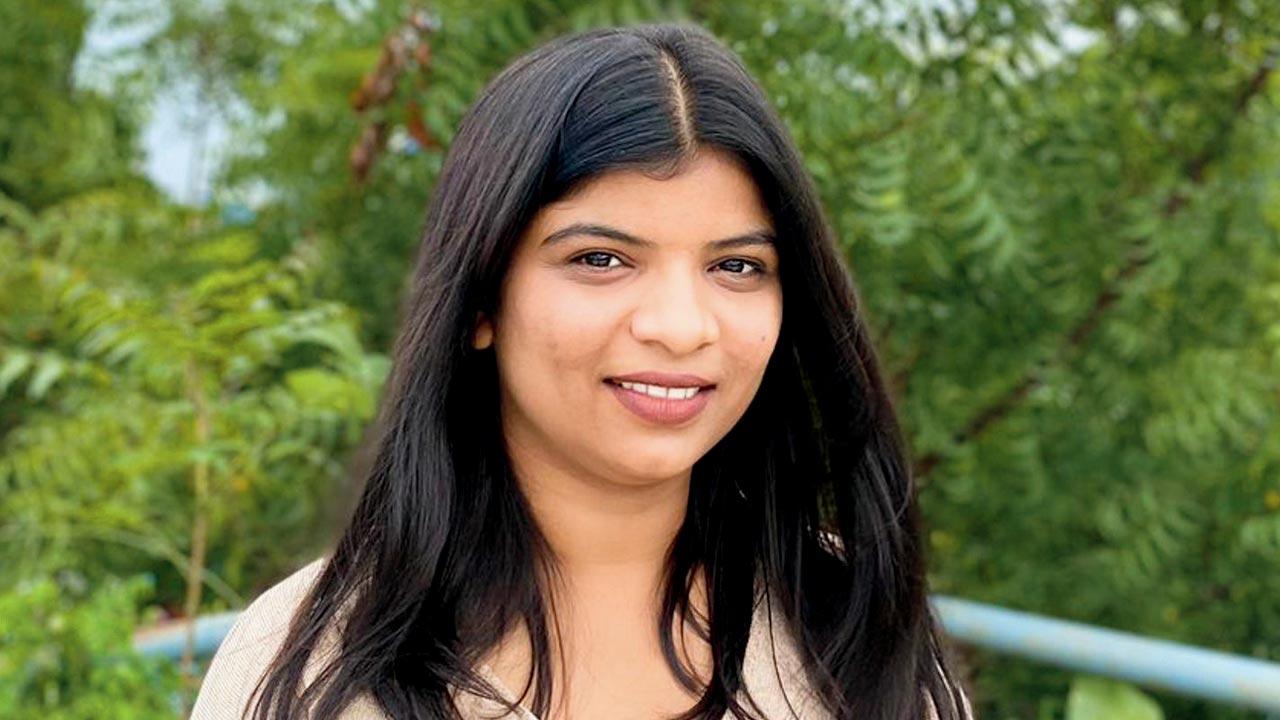 Sayali Baraskar
Hello Hyderabad!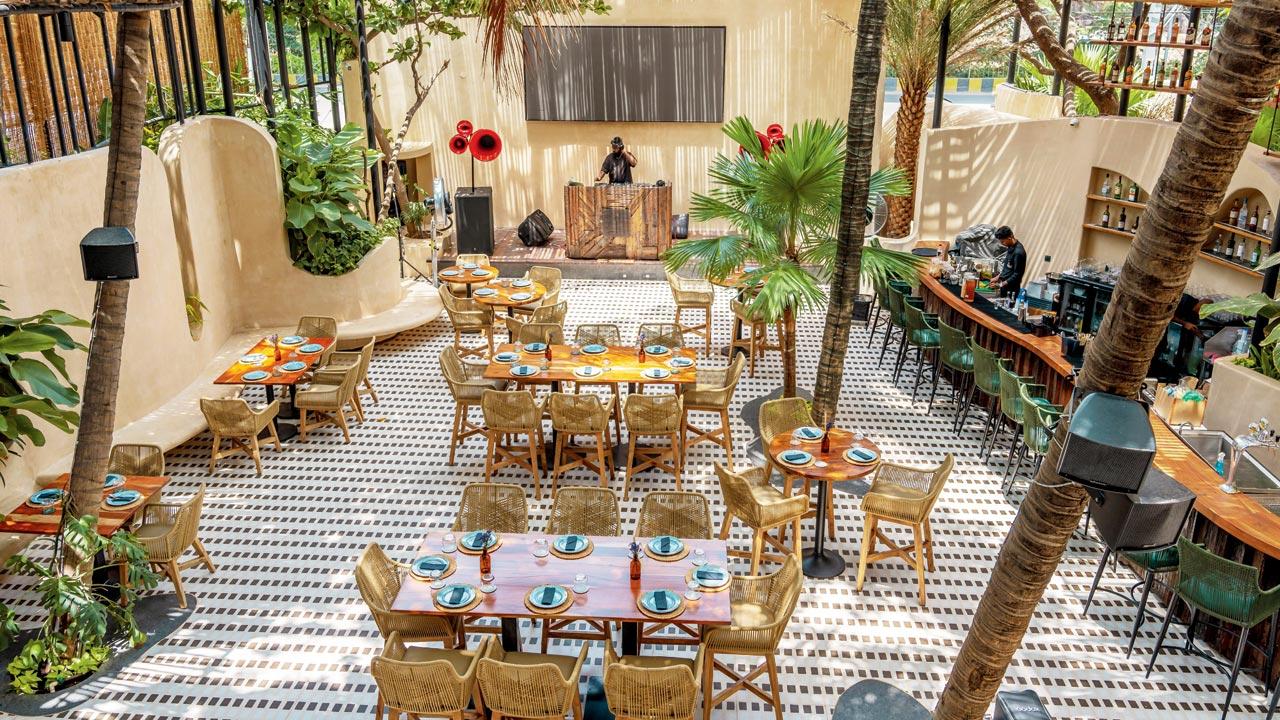 The al fresco seating sports a large bar and a DJ console
City-based chef Rohan D'Souza and restaurateur Twinkle Keswani, along with four other partners, have launched Halo, a cocktail bar and kitchen in Hyderabad. "We chose the city due to its vibrant culture and the warm reception it offers to innovative dining concepts," Keswani shared. Chef D'Souza told this diarist, "The menu is simple and is bursting with flavours catering to Hyderabad's food culture that has evolved over time; so, we have also added seafood, which is a new entrant."
Postcards for everyone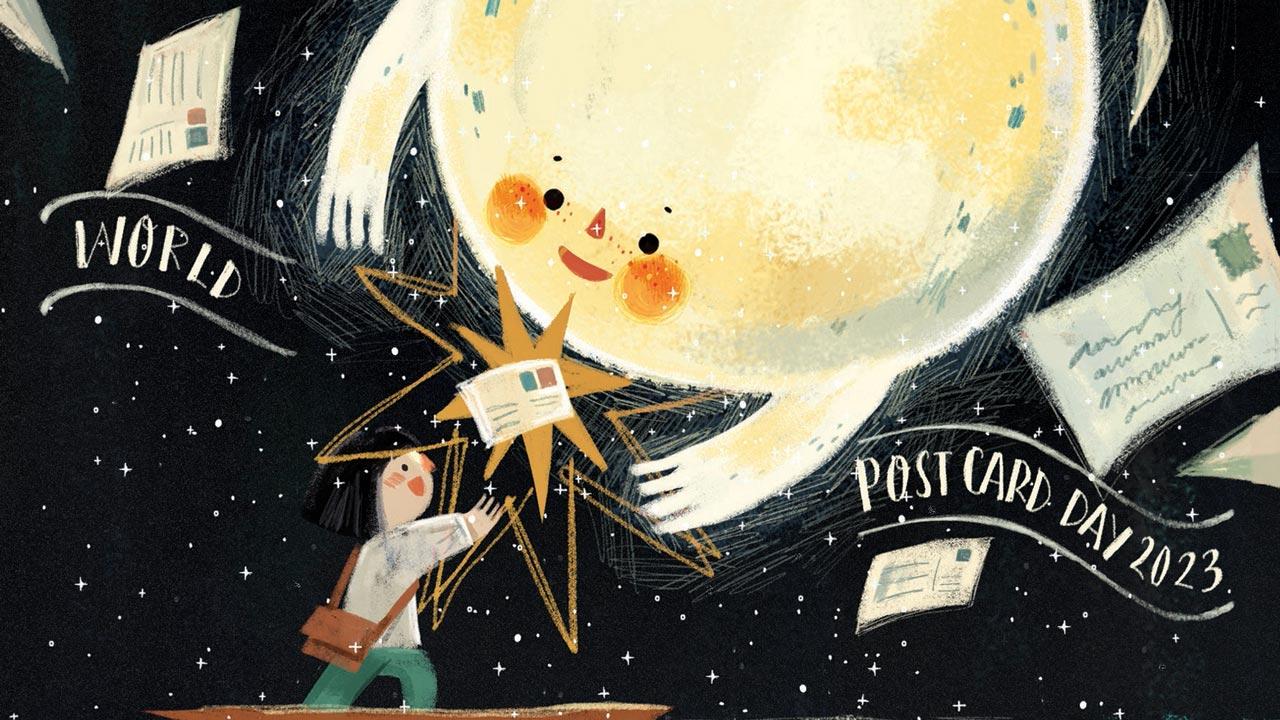 The official postcard for WPD 2023
Dr Bhumika Israni celebrated World Postcard Day (WPD, October 1) by writing 100 postcards. "I have been writing people postcards for five years, so along with addresses I've collected and new ones that came in from an Instagram call-out, I had 100 to post. Each card was personalised based on my connection with the person," Israni shared. She wrote her 387th card of the year over the weekend, on official 2023 WPD postcards that were free to print globally. Israni has been building a community of postcard enthusiasts over the years and invited her network to join her at a Borivali café to write together.
Drawing Amritsar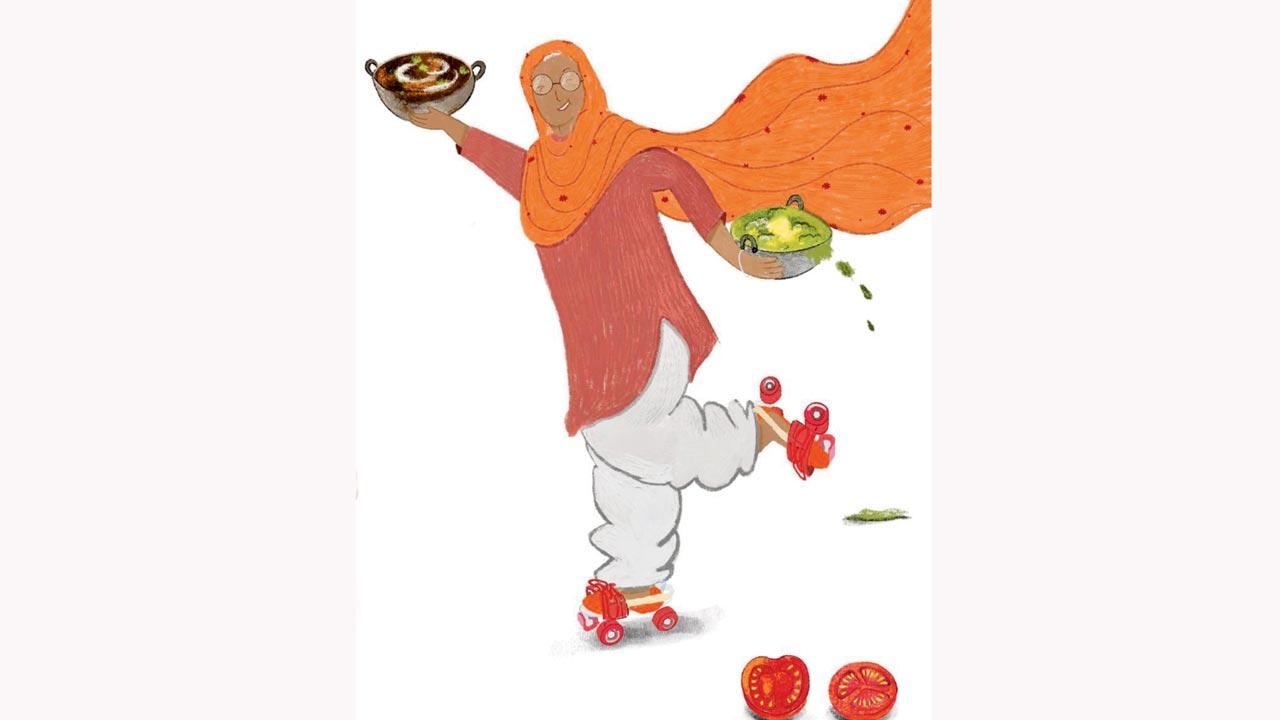 We came across a fun inter-city connection in the recently released Biji's In The Kitchen (Duckbill Books) by Natasha Sharma that speaks about her memories of growing up in Amritsar with her grandmother. Although based in Mumbai, Sharma and the book's illustrator Sonal Gupta found out that they lived on the same street in Amritsar. "The illustrations are authentic to the streets of Amritsar," Sharma shared.
"Exciting news! Mid-day is now on WhatsApp Channels

Subscribe today by clicking the link and stay updated with the latest news!"
Click here!