The city - sliced, diced and served with a dash of sauce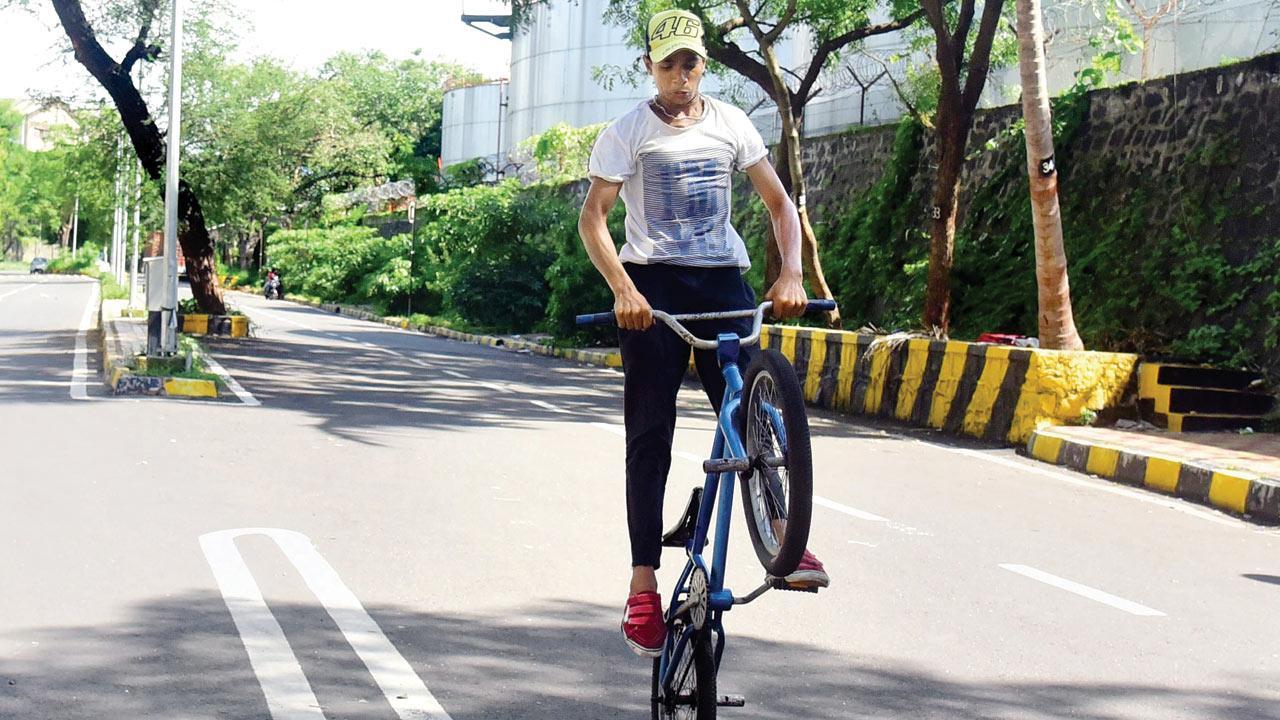 Pic/Shadab Khan
Where there is a wheel, there is a way
A boy performs tricks on a bike in Wadala on Friday, while his friends take it lying down.
Could have, wood have, should have
The Vanvadi forest near Nerul is a remarkable story about how a group of citizens came together to turn around an area where trees had been felled indiscriminately. Nearly 25 years ago, about two dozen  people got together to pool in resources and buy 65 acres of the privately owned land, in order to promote natural farming. But their efforts soon went beyond that, and they transformed the area into a lush green forest with water reserves that can be tapped into.

The first batch for the programme that is underway at Vanvadi
Now, the brains behind the initiative have started a project called Vanvadi Forest Eco-versity Association, where they are involving both urban citizens and tribal communities from the region to join forces to conserve the overall ecology of the area. The programme involves 20 participants staying at the forest for three months, learning about biodiversity, watershed management, natural farming and developing sustainable livelihoods, among other things. Dilip Jain (inset), one of the people who conceived the programme, shared, "The biggest challenges we are facing are not the stock market, but ecological loss." The first batch of 20 people is already on site, but there are weekend slots available for people who don't want to deep-dive into the programme. Log on to vanvadi.org to find out more.
Animal instinct
It is a fallacy to assume that stories involving animals are meant only for children. The country has a rich oral tradition where tales featuring animals have had a long-standing impact on the society's psyche, as is evident when we use words like 'ullu' to admonish someone. Storyteller Vikram Sridhar will now explore this subject at a workshop that the organisation Artkhoj is hosting tomorrow on ethology - or the study of animal behaviour - in Indian oral literature. "Everything is being converted into the text or visual medium, but the oral tradition can't be replicated," he said. If you'd like to know more, log on to insider.in to sign up for the session.
Raising the bar in Bandra