The city - sliced, diced and served with a dash of sauce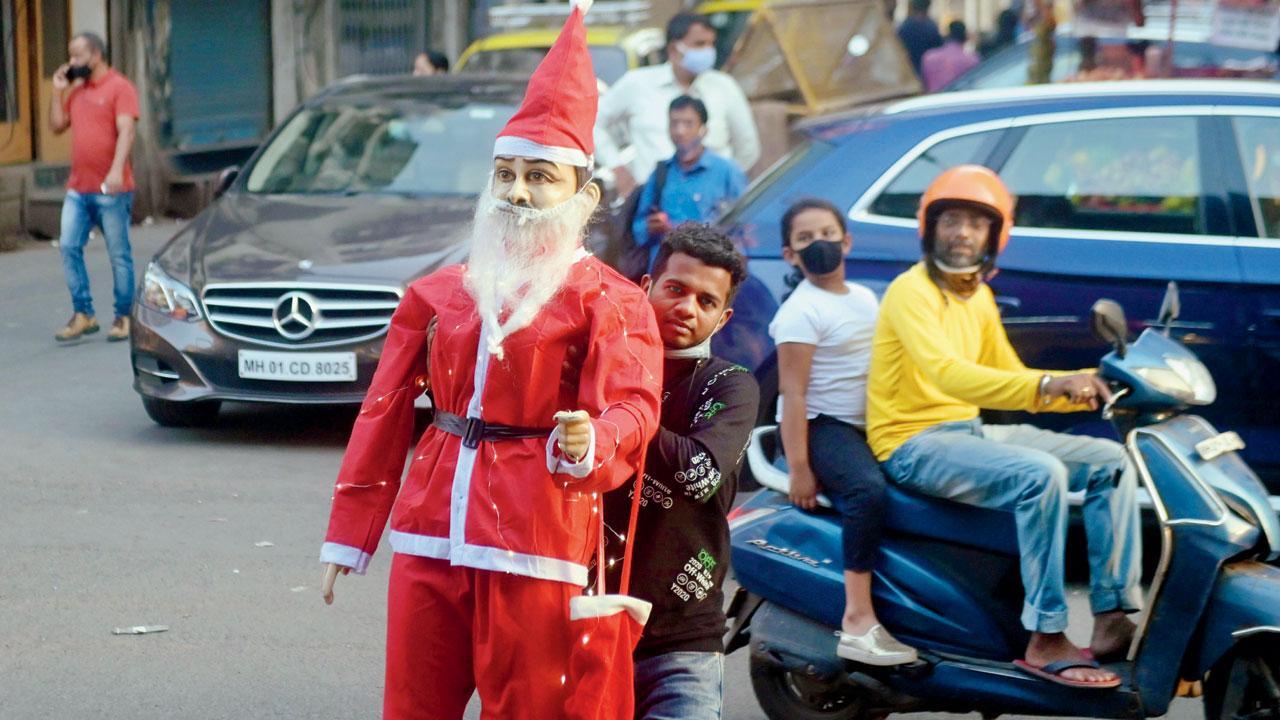 Pic/Bipin Kokate
Not down the chimney, but across the street
A man holds a Santa Claus mannequin while crossing a road at Girgaum. 
ADVERTISEMENT
Marathon in verse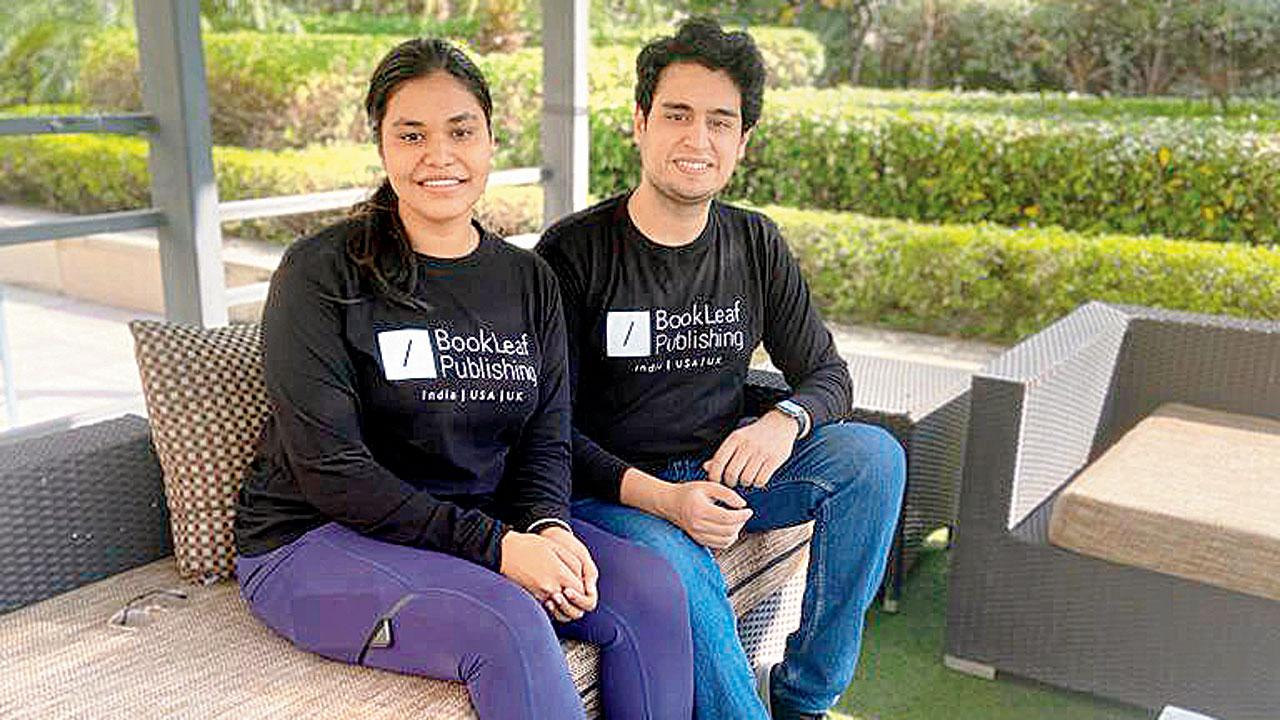 Shivangi Verma and Musavir Khurshid
A poem-writing challenge promises a limited edition award and a book of your own poems. Writeathon, a writing challenge put together by BookLeaf Publishing, requires participants to write a poem every day for 21 days. To ace this test, continuity must marry creativity. After writing for 21 days straight, each writer will receive The 21st Century Emily Dickinson Award, along with a participation certificate. "We have 50 slots. Of 50 contestants, we will publish the work of our top 30 participating writers," Musavir Khurshid, founder at BookLeaf told this diarist. He added that the idea of collaborating over a period of time struck him during the pandemic when doing something fun and productive was constantly on his mind. Khurshid said he finds the response satisfying. Interested poets should know that December 26 is the last date to register; more details are available on bookleafpub.in
Brilliant news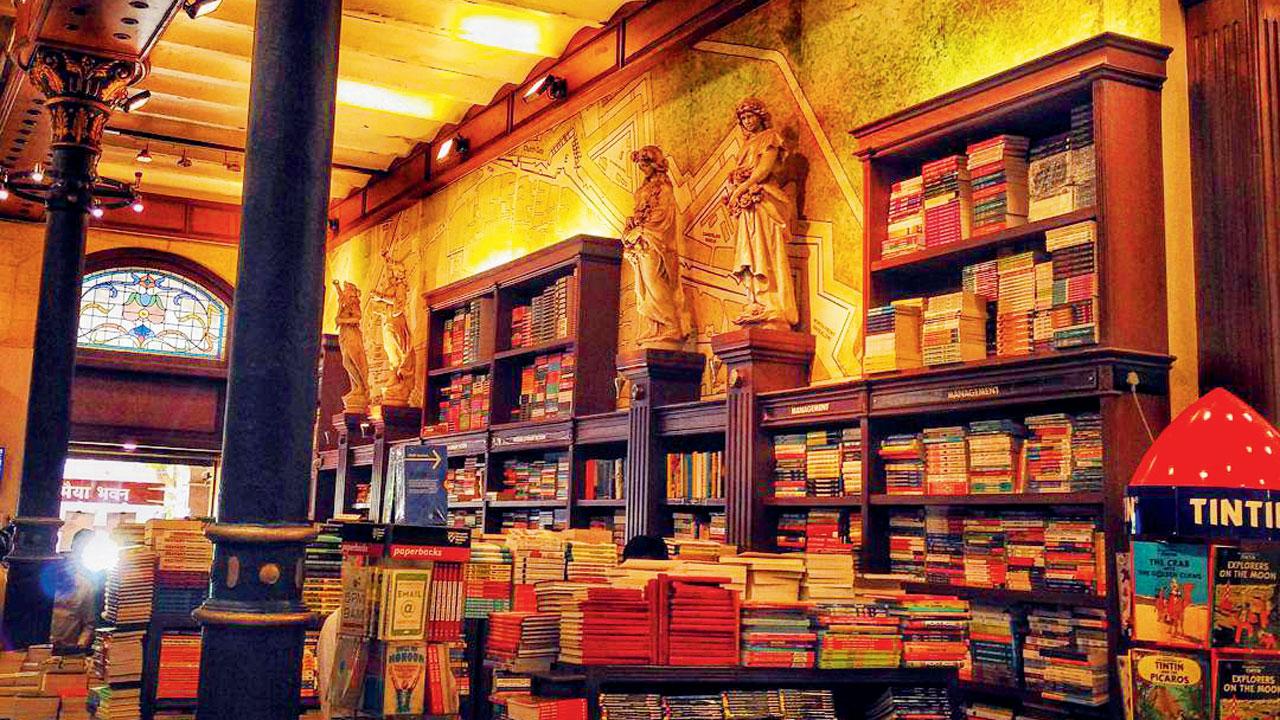 Local bookshops serve as reader retreats. Here, we begin to belong to a world of readers and writers. And that's why some bookstores hold a special place in our hearts. Kitab Khana, Mumbai's very own paradise for its reading community, was recently voted one of the 20 most brilliant bookshops in the world by Financial Times. What about this place fascinates readers the most? "We source books in regional languages, too. That attracts readers of all kinds," shared Jagath Tekkatte, its chief operating officer. When this diarist nudged him about imminent plans, he said, "We will continue to curate book titles that aren't easily available in India."
A common X'mas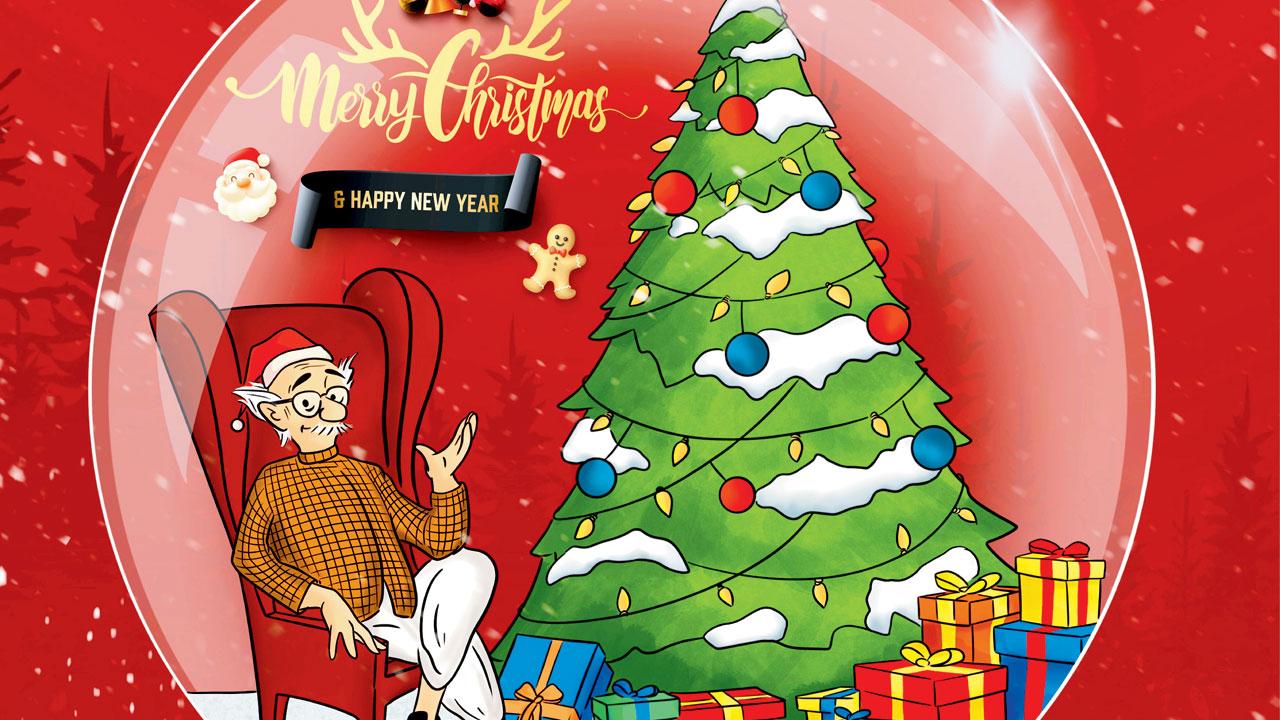 Amongst the avalanche of Christmas greetings, there are a few that stand out. Like that of the beloved Common Man created by the late, legendary RK Laxman. The brilliant cartoonist's legacy lives on through Laxman Legacy, with daughter-in-law Usha Laxman's RK IPR Management, a company designed to promote cartooning, incisive talks on the art and craft of cartooning, digital platforms for artists, and to ensure that the Common Man continues to live on through people's hearts and minds.
Going green in a museum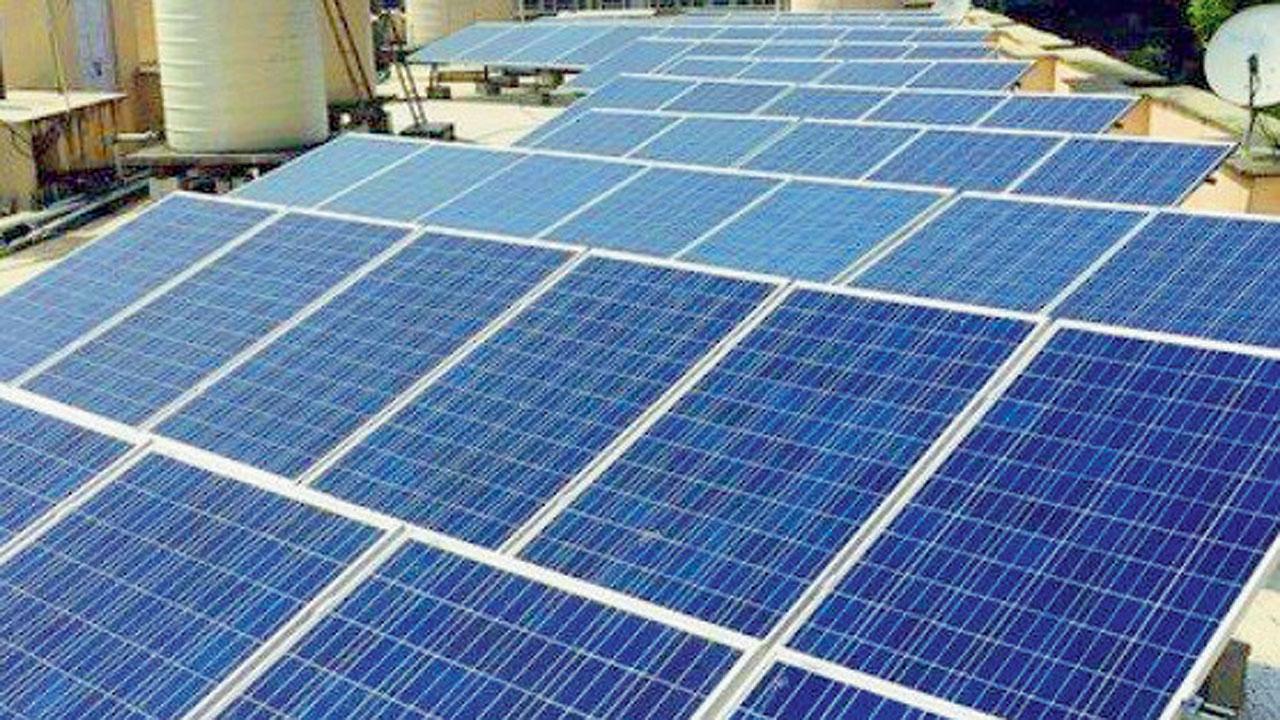 Chhatrapati Shivaji Maharaj Vastu Sangrahalaya has for long inflected the city's history. In 2015, when the museum's minds embarked on a journey of reducing its carbon footprint with the ambition of installing a 12KW solar energy plant, never did they imagine that a few years later they would bag the highest Platinum rating in Existing Building category from the Indian Green Building Council. But how can a heritage building educate visitors about the environment, "I think visitors appreciate our green landscapes and the effects of our drive; for instance, the children's museum has two trees beautifully incorporated in the architecture. That's where they learn from," said Joyoti Roy, head of strategy and marketing.
An ode to the oft missed road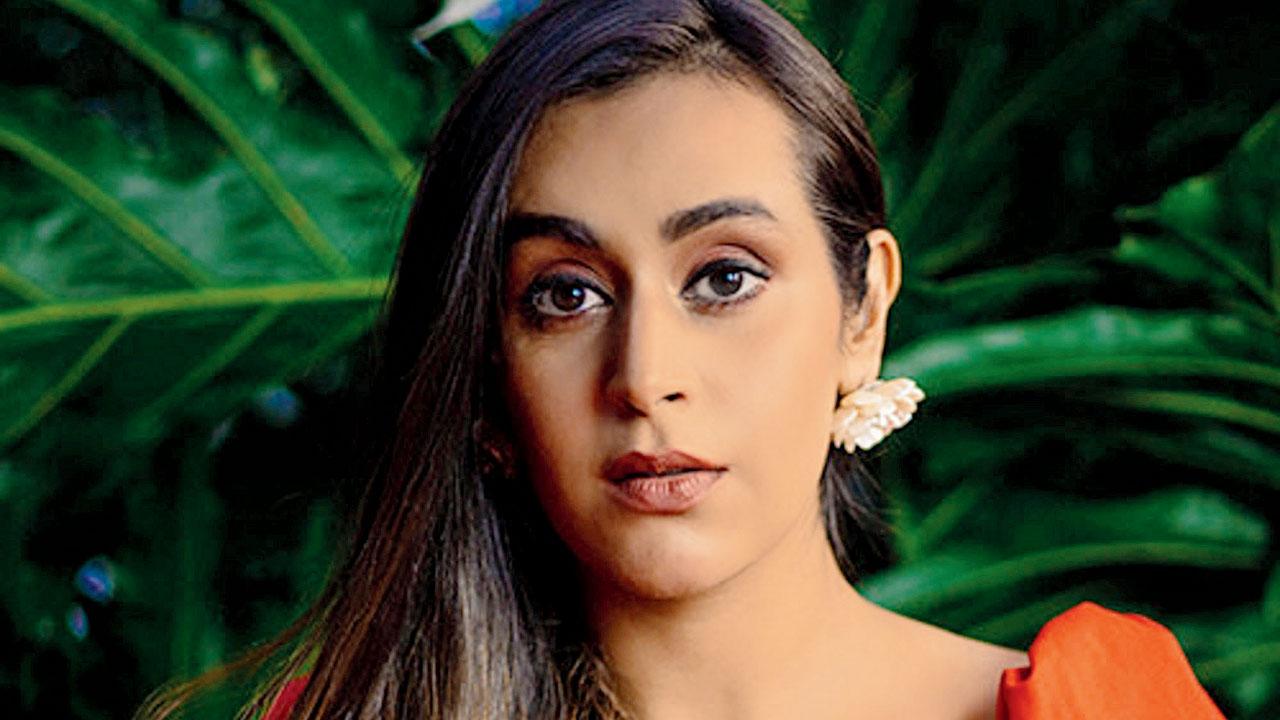 Kamakshi Khanna
Aren't city-based adventure-seekers already planning for a grand weekend getaway to mark the new year? Mahindra Open Drive (MOD) 2022 brings a festival that will place you at the intersection of culture, music and explorations. From making and sipping on cool cocktails to grooving to foot-tapping music by artistes such as Benny Dayal, Kamakshi Khanna and Raghav Meattle, this camp site will also let you enjoy nature's bounties in spacious tents. The festival that will be hosted at Camp Max - Kalote, off the Mumbai-Pune Highway is an "ode to the road", said Rachna Panikker, associate VP, intellectual properties at Hyperlink Brand Solutions — the organisers. "The plan is to host each edition at a new destination with fresh soundscapes and accents of local. The festival will only permit fully vaccinated guests; we will conduct thermal screening at the venue. COVID-19 marshals will ensure social distancing and regular sanitisation," Panikker added. Those keen to plan a thrilling escape in January, this cultural event can be your pick.