The city - sliced, diced and served with a dash of sauce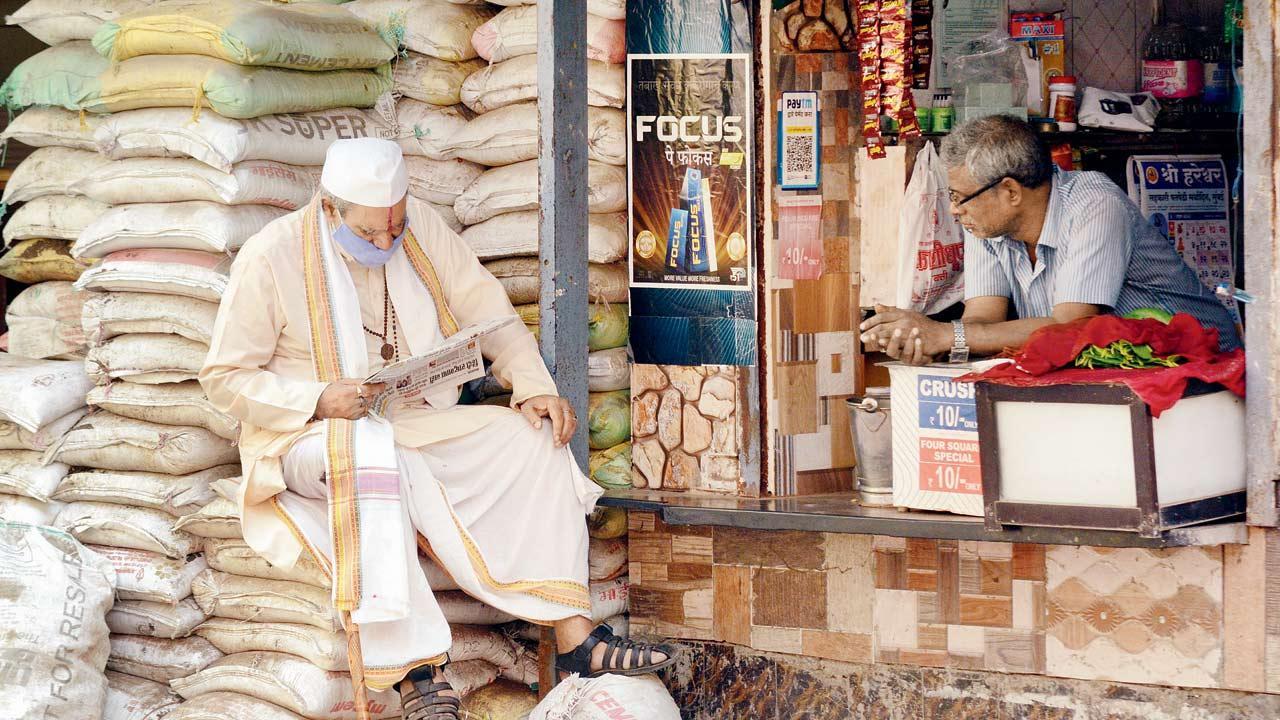 Pic/Satej Shinde
Seat of knowledge
Perched atop a mound of cement bags, an elderly man reads a newspaper outside a paan shop in Dombivli
ADVERTISEMENT
A smart dialogue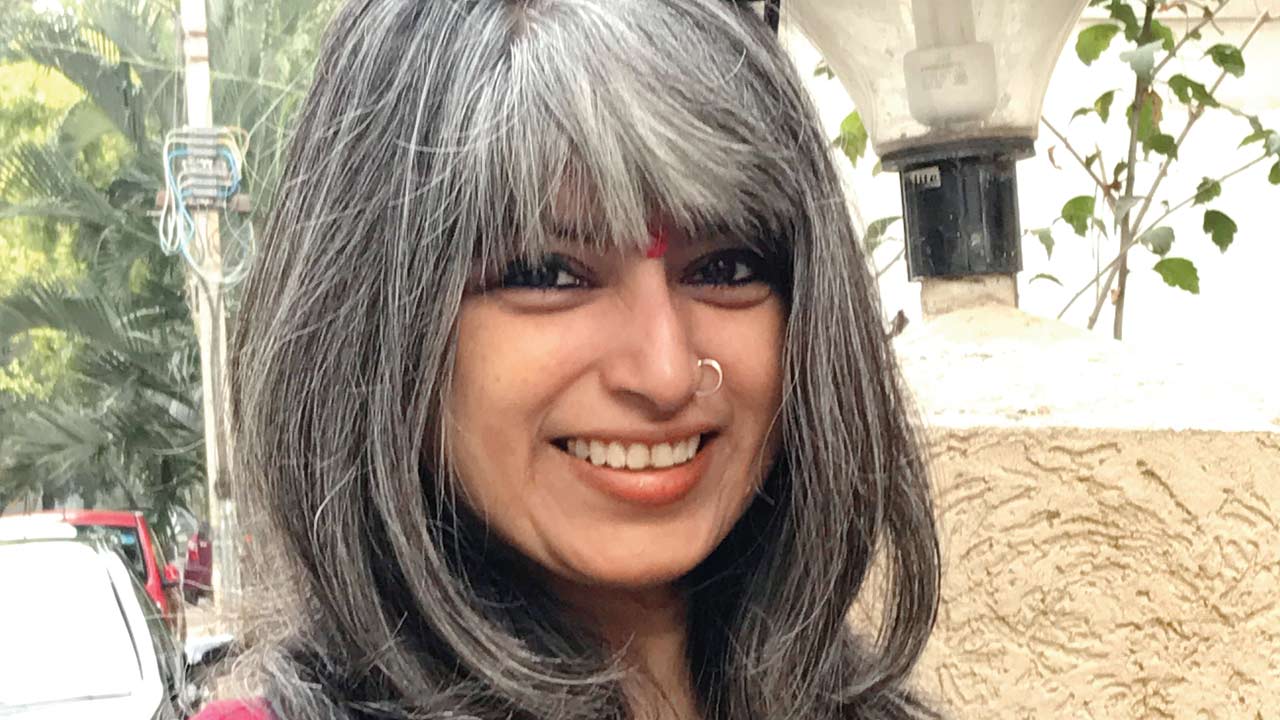 An online talk called In The Round slated for next week will gauge consent in dance and theatre. Presented by Strategic Management in the Art of Theatre (SMART) — a residential capacity-building programme for theatre-makers, the talk is prompted by conversations that emerged during the #MeToo Movement. Arundhati Ghosh (in pic), executive director, India Foundation for the Arts and a core team member of SMART, shared, "The talk will focus on the concerns of theatre people. In our previous sessions, we have felt a need to inspect the area of consent. Theatre and dance are intimate practices based on physical and emotional contact. We wanted to consider questions like how do you define consent in these spaces? Given the freelance nature of such fields who do you go to if something happens?" Ghosh will be speaking to dancer Mandeep Raikhy, intimacy director Neha Vyaso and actor-director Sharanya Ramprakash. Interested folk can register for the session at @indiaifa.
We all scream for...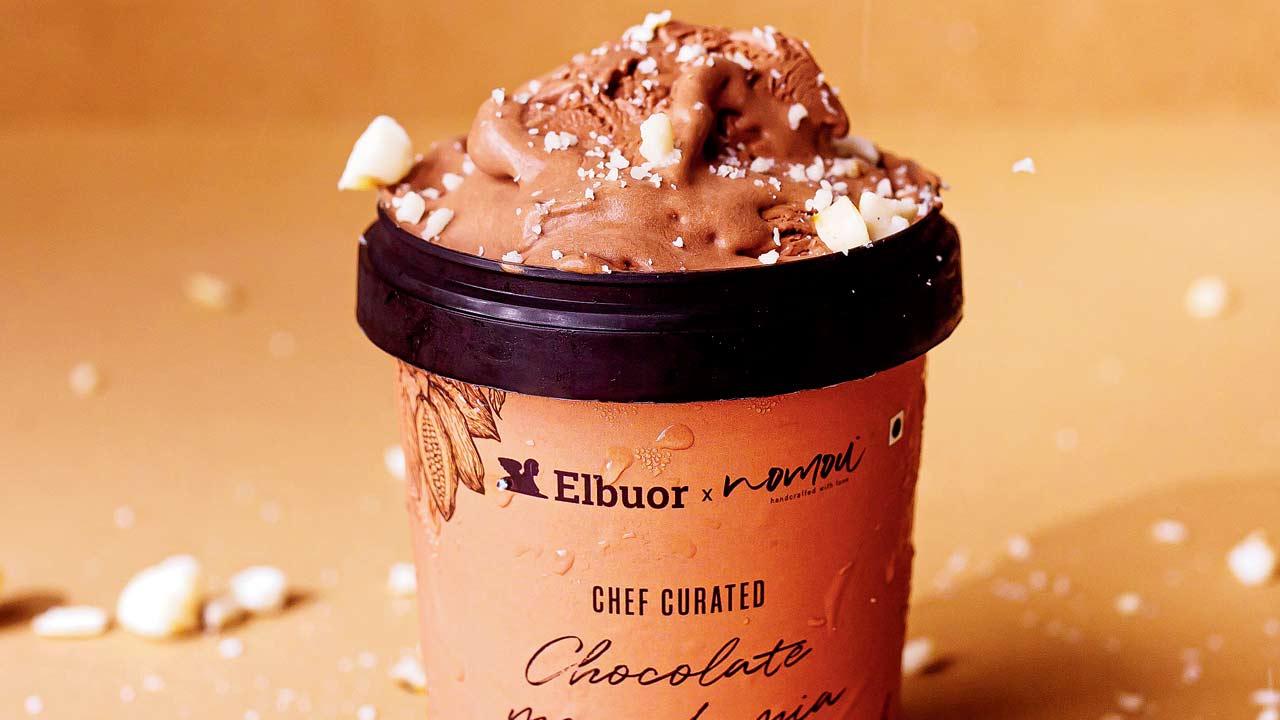 Diabetics and fans of plant-based foods have always faced an uphill task to find soul-pleasing desserts. Now, we've learnt that chocolate and snack label Elbuor has joined hands with Nomou, known for their vegan gelato, to create ice cream flavours that are all about guilt-free indulgence. These ice creams, this diarist has learnt, won't taste any less buttery on the palate.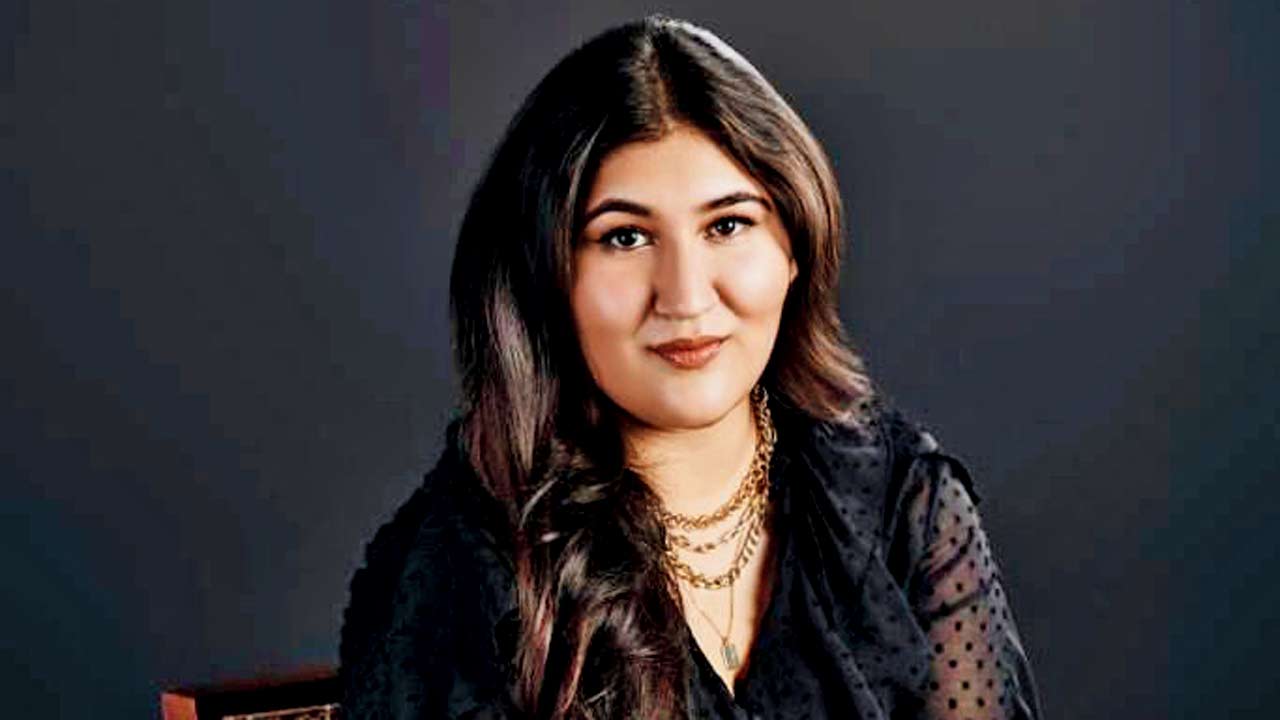 Chef Rouble Chhabra (in pic), the label's founder revealed that they use a trusted Italian technique to churn gelato that includes cashew milk, which tastes creamy and is churned for long hours. "That's how it gets its melt-in-the-mouth texture," she added. Currently available in flavours like strawberry and chocolate macadamia (top, right), we can't wait to indulge in their summer special jamun flavour, which is expected soon.
How to create a business model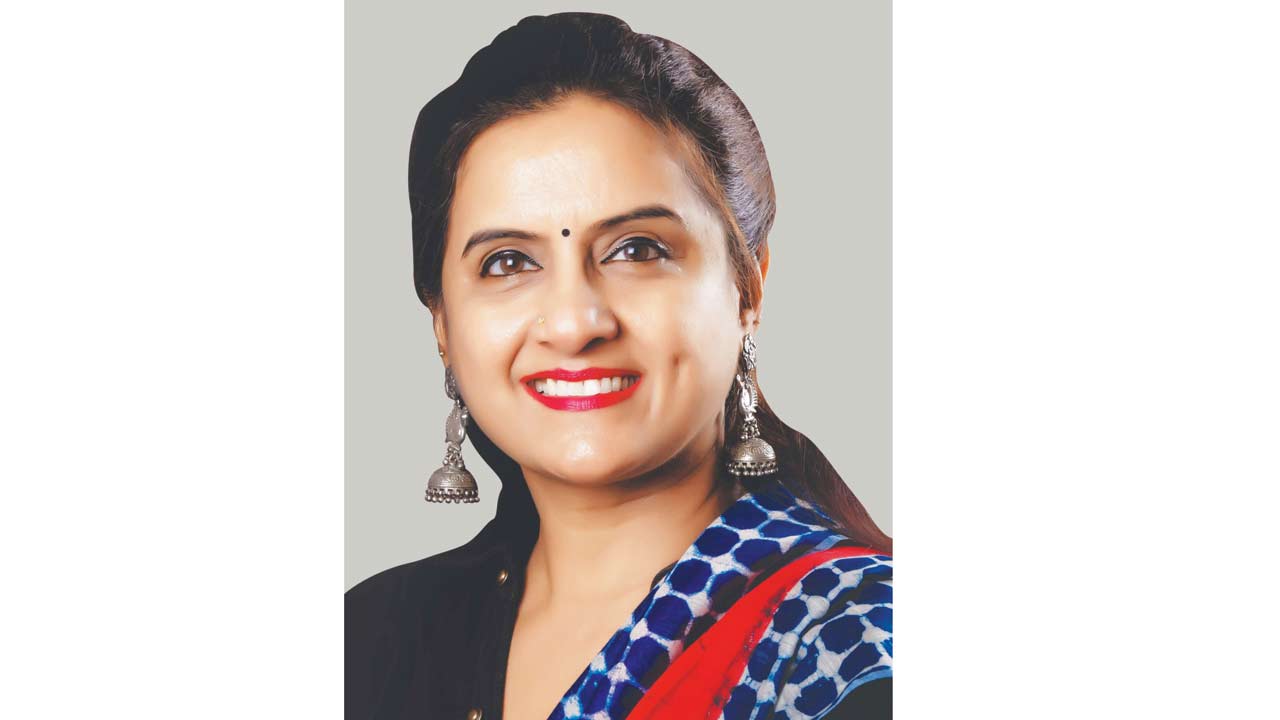 Today's business models can be made welfare-oriented through diversity, equity and inclusion (DEI). Inclusion strategist Dr Saundarya Rajesh's book, The 99 Diversity Challenge (Sage India) recently bagged the ISTD Book Award. The honour hails the contribution of Indian writers in understanding the fundamentals of management. While Rajesh feels the award validates her work, she added the tools that she has listed out could be implemented by those who are starting their DEI journey, and by those who set up frameworks for organisational inclusivity. Firms that have been able to work on inclusivity have devised strong business models, she reminded us.
A postcard for the city

A giant stamp on display at the exhibition
In the age of virtual reality, Chhatrapati Shivaji Maharaj Vastu Sangrahalaya (CSMVS) is hosting an exhibition that sends a message the old way. The PG diploma students of museology and conservation have curated a philately exhibit that depicts the city's evolution through the 20th to the 21st centuries. The exhibition will continue till June 13.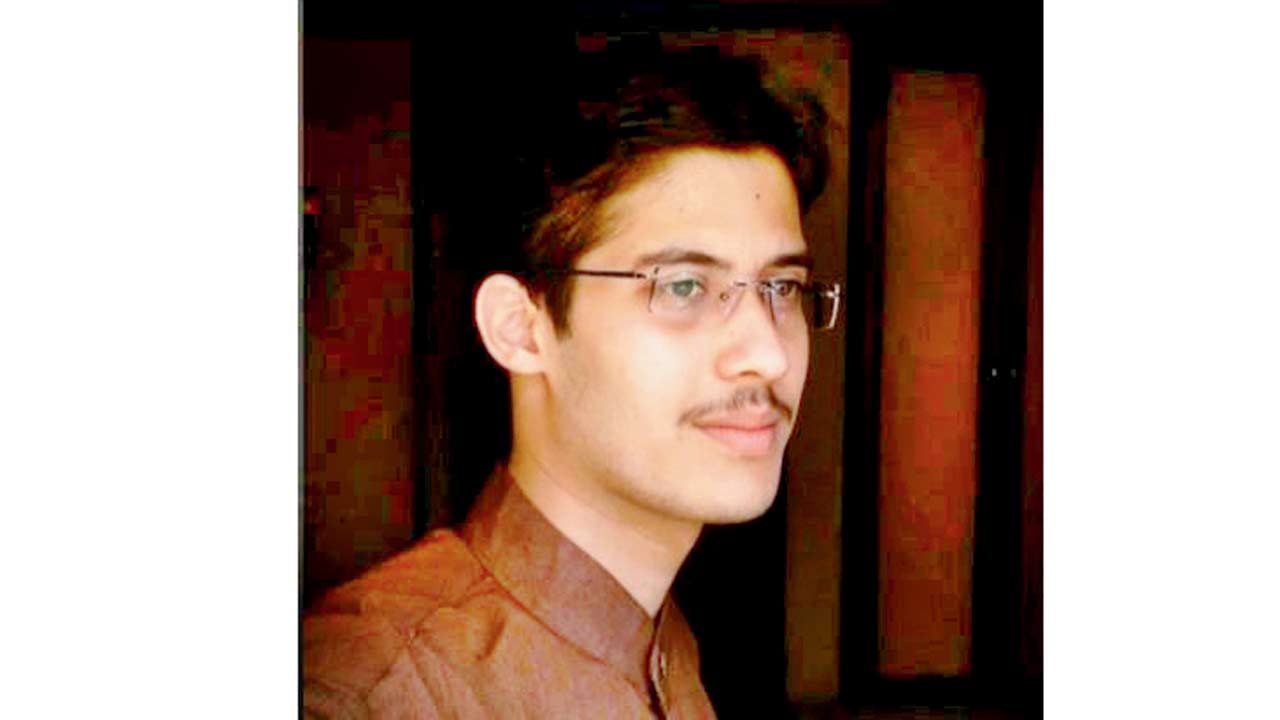 Swararaj Datar (inset), research assistant, CSMVS, told us, "The programme helps students build a foundational understanding of museums and their operations, and helps develop a criticality that is crucial to museum practice." Not only are the stamps a nostalgic treat, but also a historical document.

Visitors at the museum
Datar explained how students managed to collate and curate elements that capture Mumbai's evolution as an administrative and revenue centre. In addition to stamps and postcards, the exhibit also includes different postal ancillaries like First Day Covers (FDC) and special covers issued on important anniversaries. Quite the graduation exam for these students, we'd say. And it is certainly worth a visit.
Let's celebrate our women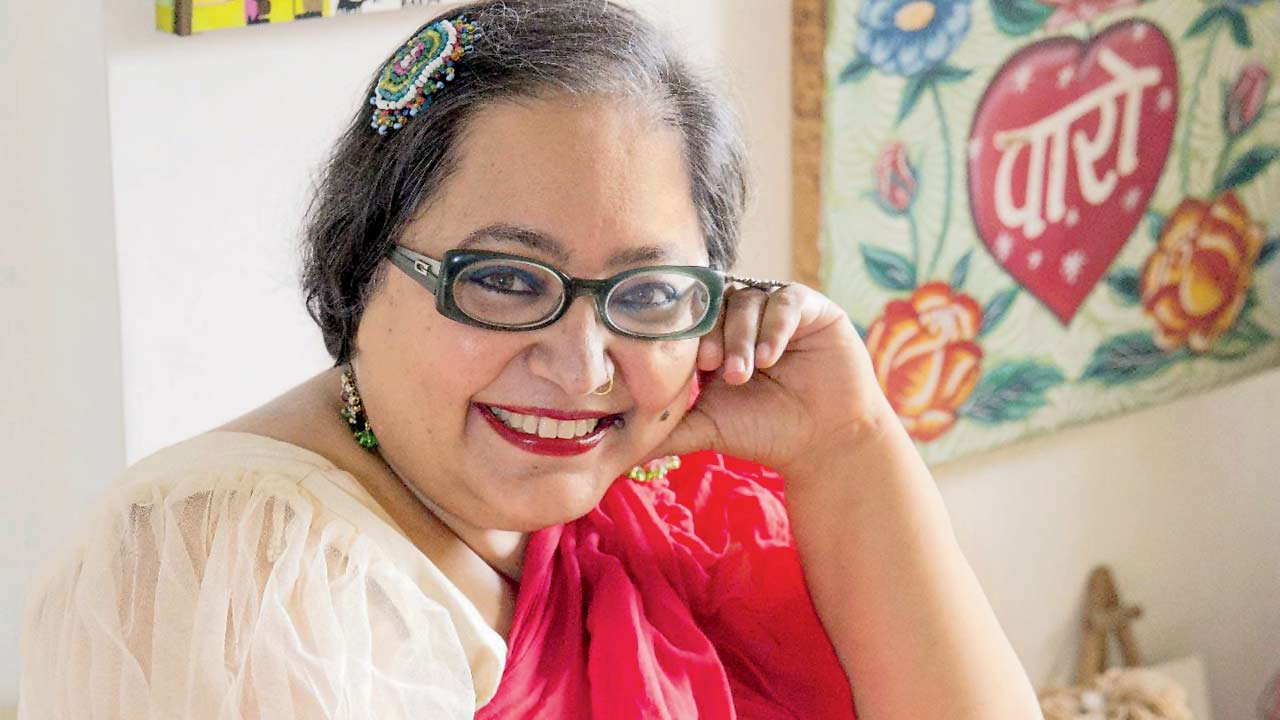 This diarist has learnt that filmmaker and writer Paromita Vohra will be delivering an online lecture today on feminism and the idea of pleasure. In the session organised by Althea Sisterhood and Maitri Collective, Vohra will speak about desire and dreaming. "Pleasure doesn't mean just sexual pleasure. It can be the smallest of things, such as what you wear or whom you wish to marry." Vohra added, "In the past few years, we've been seeing a lot of cases related to women's choices, especially when it comes to their personal lives. People are at ease only when it comes to discussing women's education and work rights. The lecture is about how we can find a celebratory language to talk about women."
"Exciting news! Mid-day is now on WhatsApp Channels

Subscribe today by clicking the link and stay updated with the latest news!"
Click here!