The city - sliced, diced and served with a dash of sauce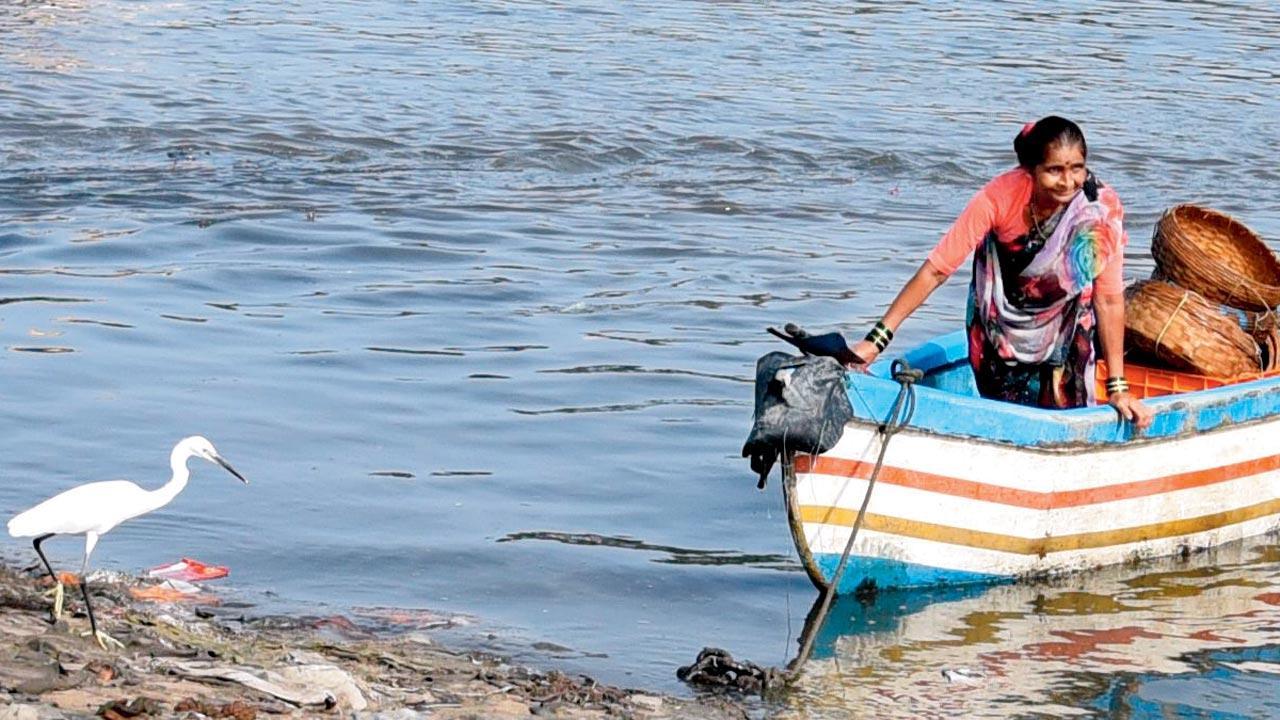 Pic/Sameer Markande
The shore beckons
A stork perches itself by the Versova-Madh Island coast as a Koli fisherwoman returns with the day's catch.
When myth befriends sci-fi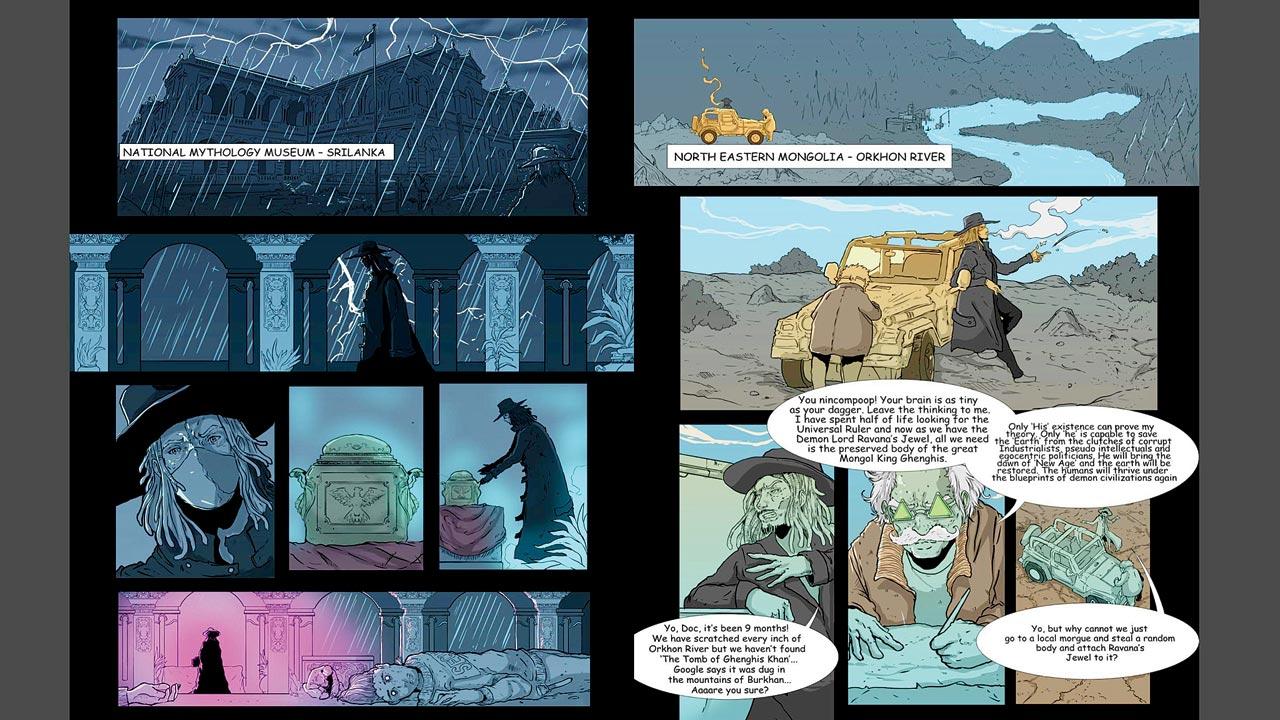 An illustration from Professor Ashwatthama. Pic courtesy/Marko Mikhal
A couple of months ago, Mumbai-based comics writer Saahil Sharma was featured in this newspaper's The Guide section for his graphic series, Professor Ashwatthama. Sharma's originality in exploring the connections between Hindu mythology and science fiction had caught our eye. And since its release, the book has been winning accolades. Sharma recently won the Best Plot Award for the book from Canada-based Ukiyoto Publishing House. The writer, who is thrilled about the win, told us, "Readers know about Ashwatthama's portrayal, and what happened to him after the Mahabharata. In this comic, I re-imagine him as a wandering prodigy, who after meeting Dr Homi Bhabha, can direct India towards becoming a nuclear superpower." The series will have four to five parts in total, and the second volume will be out in mid-October.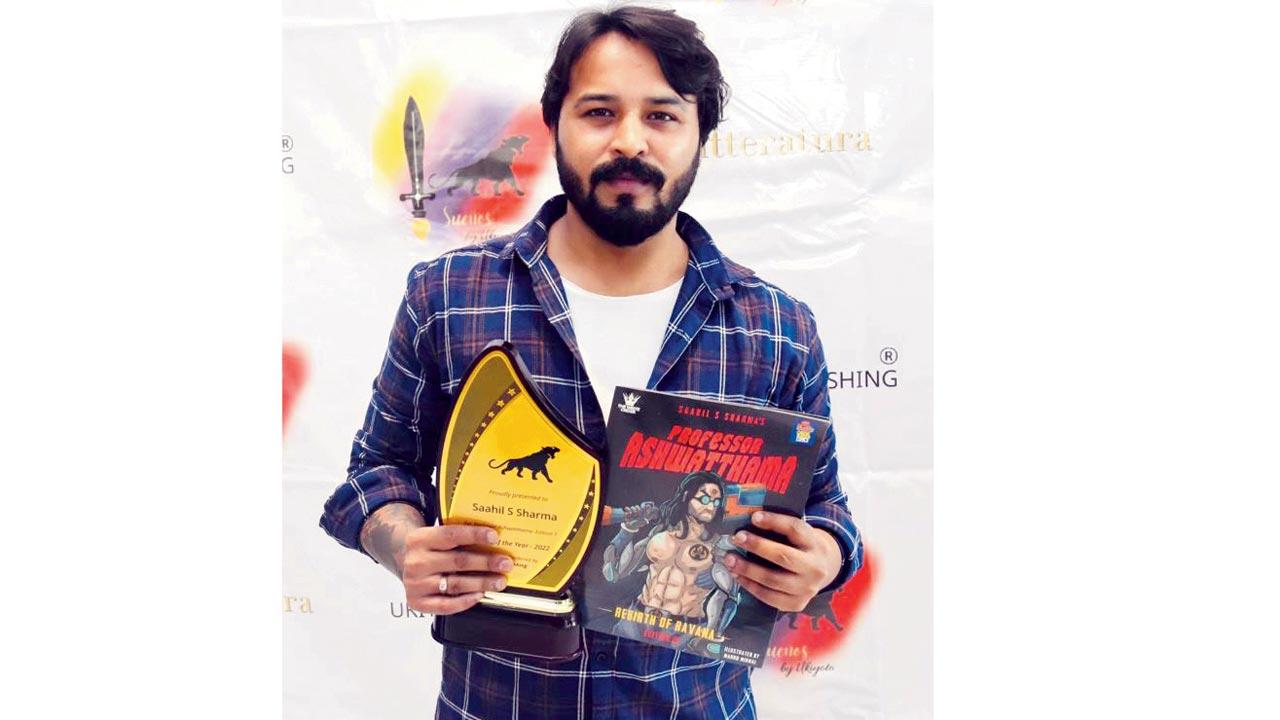 Tying back to India
After her international debut at the Paris Haute Couture Week in July 2021, Mumbai-based designer Vaishali Shadangule returned to Milan Fashion Week to launch her pret-a-porter collection Ancestral Threads under her label VAISHALI S. Inspired by nature, the theme honours its significance in our lives with hot summer tones, classic whites and off-whites. The show that concluded last night drew attention to Shadangule's fabrics — developed by the designer on the handloom, using different techniques seen in traditional Indian weaves such as silks from West Bengal, Maheshwar and Karnataka; it showcased homegrown strengths. "My vision is to show how the act of creativity can transcend our own present lives. Creativity can flow through our connection with nature, and the beholder will feel this through the fabrics, and understand that these precious Indian hand weaves are the threads to a higher flow of energy," Shadangule shared with this diarist. 
Just desert for the music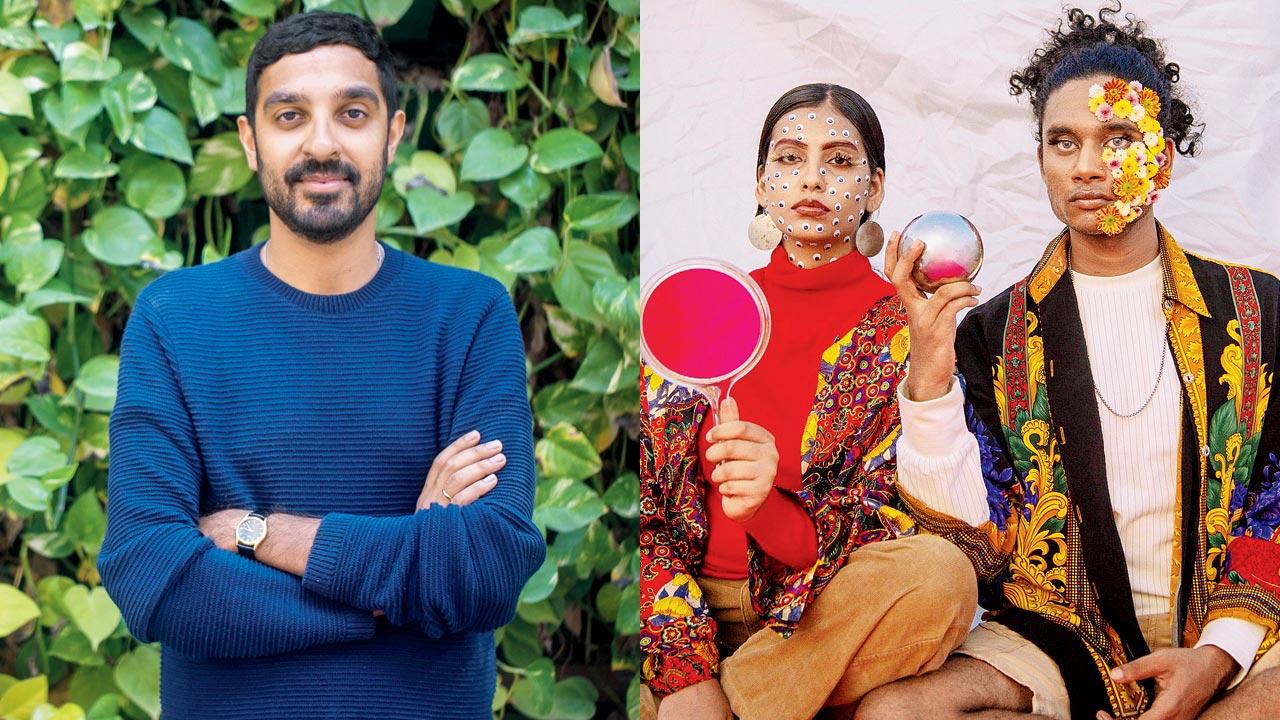 Munbir Chawla. Pic Courtesy/Naman Saraiya; The line-up at the festival includes Clifr+Ranj artistes. Pic Courtesy/Shantanu Krishnan
Rajasthan's desert will come alive this year as the Magnetic Fields Arts Festival returns to Alsisar Mahal from December 9. Munbir Chawla, the co-founder and festival director, told us, "The festival has always been committed to showcasing exciting Indian talent. As our comeback edition in a post-pandemic world, it felt important to bring in our festival community as much as possible, by developing local showcases and multiple debuts." The stage will feature festival debuts for Sijya, Mumbai-based Nate08, Tyrell Dub Corp, and a transmedia performance by Elsewhere in India ft Murthovic & Thiruda. International names such as Ben UFO, Four Tet, and Pangaea will also feature in a showcase. The indie contingent will include performers Tribemama Marykali, Bengaluru-based indie pop duo, Ranj+Clifr and Curtain Blue at the three-day festival.  
All foam, no kaapi
This diarist was welcomed with an insipid, rude shock at Mumbai's much-hailed T2 terminal recently. It left a more painful residue perhaps because this was our first trip to the airport since the March 2020 lockdown. Being the wee hours of the morning, and desperate for a wake-up booster, this chai drinker scouted far and wide amidst the swanky, and at places, garish interiors for a strong cuppa. All that was available was the tea-bag variety. The next best thing [or so we thought] was filter kaapi that was being served in a relatively 'safe' haven since the kiosk had a South Indian-sounding nameplate. We sipped the foamy beverage but all it did for us was burn the tip of our tongue in our gusto to wake up; it did not come even remotely close to what we've been pampered with at Matunga's Udipis. And all of this frothy dilution for Rs 150. Surely, one of India's biggest and busiest airports can do better.
When pujo is in the air
Daab chingri and The Calcutta Club's Oshiwara outpost
Come September and a Bengali can sniff the sweet smell of pujo in the air. But even with heightened olfactory powers and a thousand keepsakes in your gallery, Durga pujo hits differently when away from home. What heals a little, you ask? — platefuls of Dhakai biryani, fish kabiraji, ilish bhapa and maybe, some kosha mangsho. Tapping into the sentiment, The Calcutta Club will be opening two new joints in Powai and Malad to ring in the festivities. "There's no better time to greet city-based foodies. We had been planning to expand for long, and it's finally happening. Both the spaces will have a cosy, inviting ambience just like our den in Oshiwara. One can find frames of Kolkata streets and Bengali stalwarts adorning our walls. Our special menu will feature daab chingri, mutton Mughlai porota, mochar ghonto, among other dishes," owner Manjit Dey shared with this diarist.