The city - sliced, diced and served with a dash of sauce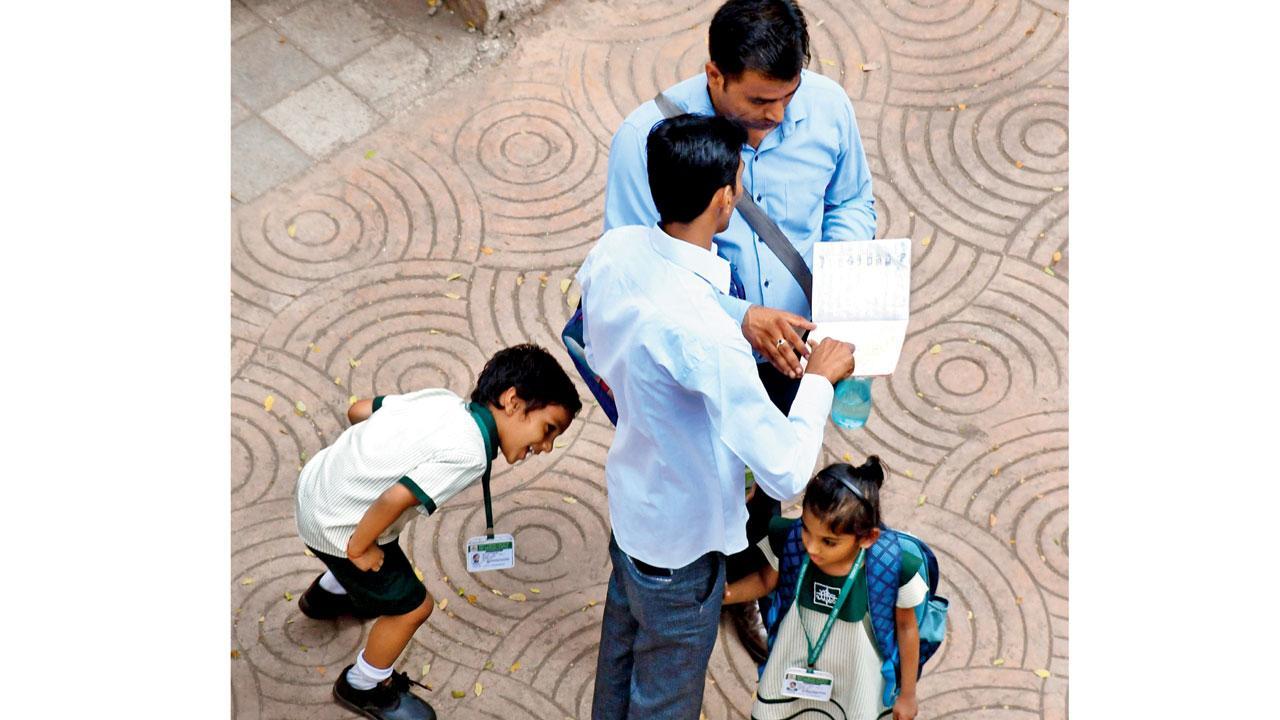 Pic/Ashish Raje
Come on, let's play
As parents discuss classroom notes, a little boy tries to egg his mate to join him in some goofing around
ADVERTISEMENT
The desi-Jap green channel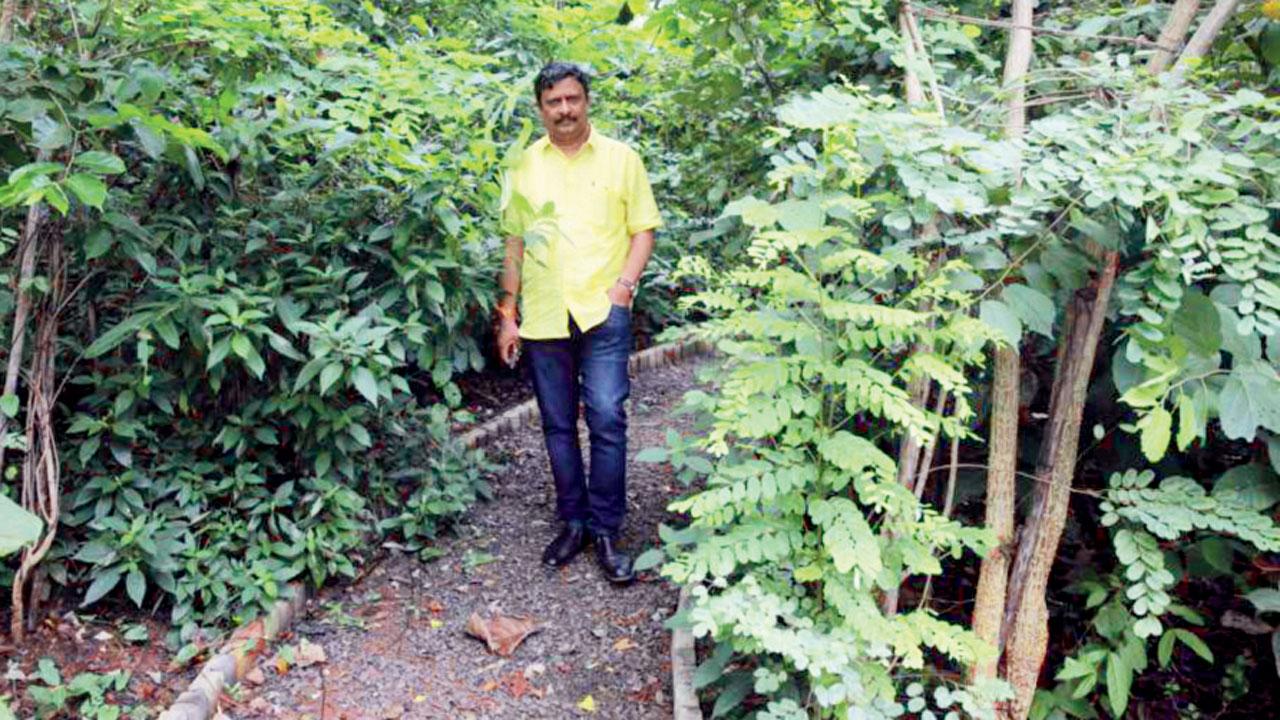 Jitendra Pardeshi amidst a Miyawaki plantation in a Chandivali garden
Mera joota hai Japani…" go the lyrics from a popular classic but let us tweak that to: ... "Aur kabhi kabhi, mera garden bhi Japani hai." We have already witnessed the Miyawaki concept across some of the city gardens. It is the Japanese way of growing mini forests where trees are planted very close together so that they grow into a dense, vertical forest. At a meeting a few days ago, the Consul General of Japan, Dr Yasukata Fukahori, and Superintendent of Gardens, BMC, Jitendra Pardeshi, discussed different Japanese techniques that can be used to enhance our gardens. "We talked about ikebana (flower arrangement) and bonsai. Soon, we will organise workshops where experts will teach the art to some of our staffers so that it can be incorporated in our gardens. Our attempt is to create corners of beauty, meditation and tranquillity within these spaces," Pardeshi told this diarist. More power to global inputs to improve our green scene.
Open to discussion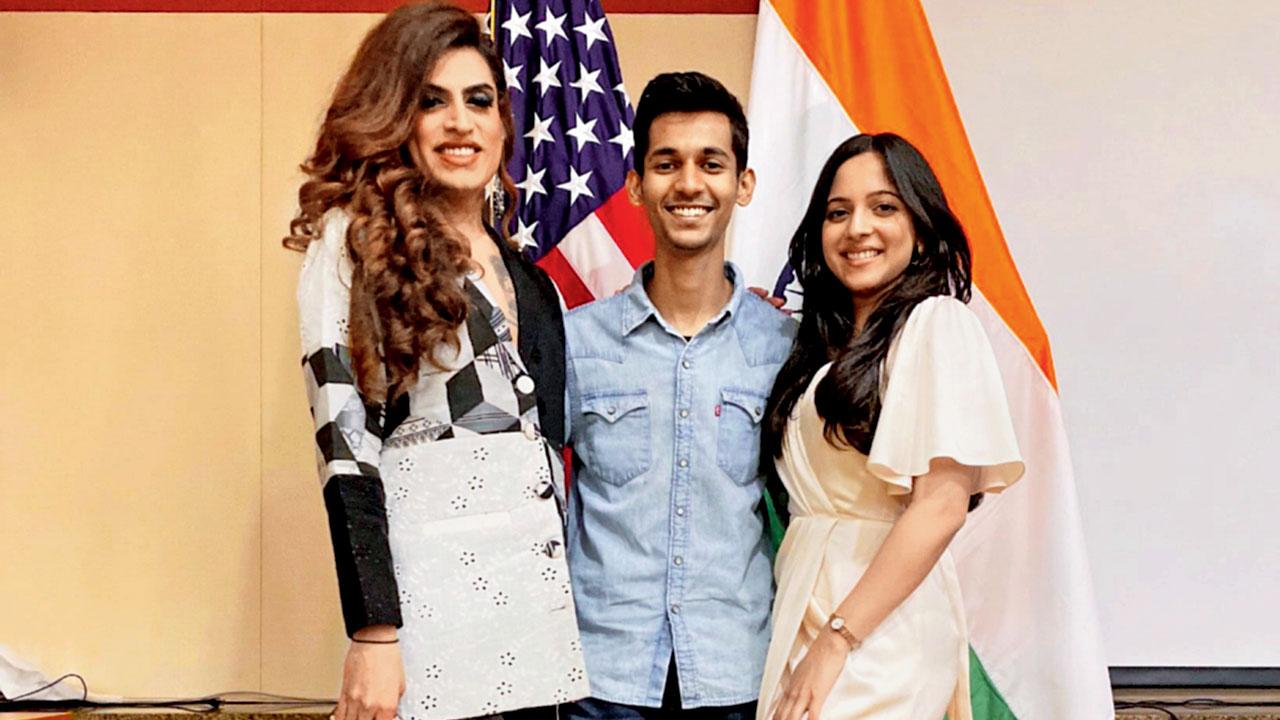 (From left) Sushant Divgikar, Malhar Kalambe and Avanti Nagral
Panel discussions work well when they host a diverse range of voices. Earlier this week, the US Consulate in Mumbai invited three young and influential artistes to share about content, community and social media from their experiences. Avanti Nagral, Sushant Divgikar and Malhar Kalambe shared snippets from their conversation. Kalambe spoke about the opportunity to address various social issues to sensitise a large audience. Nagral noted ways to build content while creating an inclusive community, tackle hate online and leverage tools for social messaging. "Social media is a democratic platform and we're capable of reaching this potential. We spoke about uplifting regional content, younger creators, and [content] that includes a diverse representation of communities and thought processes," Divgikar concluded, noting that collaboration between creators, nonprofits and institutions trumps creating content in silos.
For the kids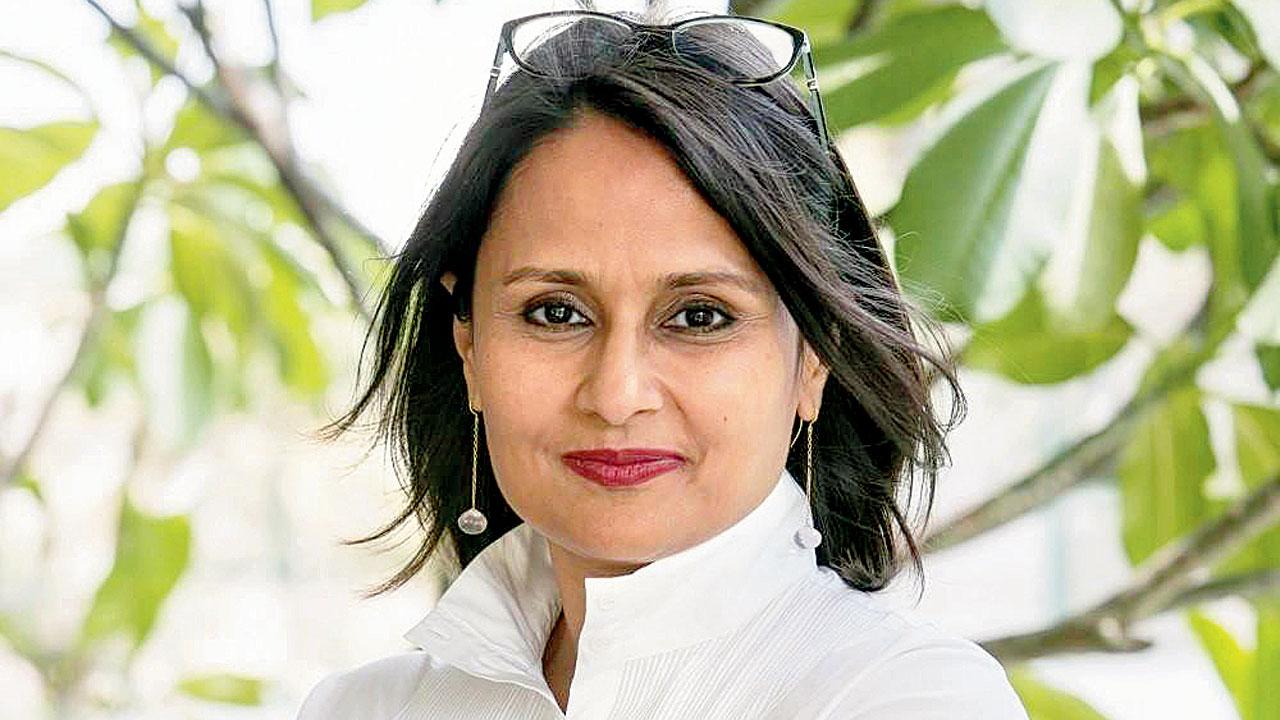 After a 2022 study conducted by Neev Literature Festival (NLF) found a lack of funding across the Indian children's book market, they have now come up with a fellowship to support children's book creators with their work. It grants R6 lakh for the research and writing for a year. "We hope it will help us build a rich body of work that is of high-quality and on par with global greats; work that could be marketed globally to reach audiences in new territories. We need to create great Indian stories, and a larger market," Kavita Gupta Sabharwal (inset), co- founder, NLF told us. The applications are open till June 30. More details are available on their official website neevliterature-festival.org.
They've got the win factor in them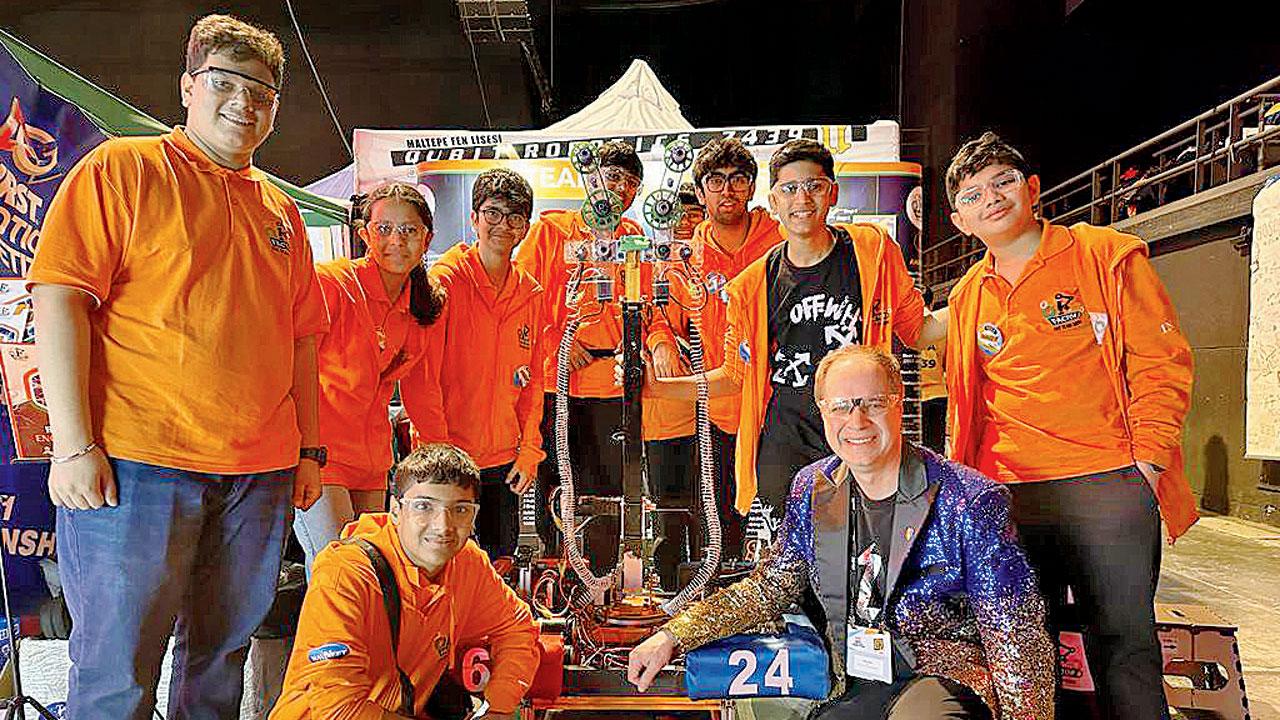 Members of RFactor 6024 represent various schools across the city
This diarist had rooted for the 11 Mumbai high school students when they represented the country in Turkey for the qualifying rounds of FIRST Robotics Championship (FRC). Now, we hear that the team, called RFactor 6024, bagged the Engineering Inspiration Award among 52 global teams. With this win, these students have progressed to the World Championships that will be held in Houston later this month. Nilesh Shah, mentor of the Indian team told us, "They displayed passion and dedication towards the mission of FIRST, and captivated the judges' interest about the importance of outreach done by the team." The team has also bagged the Creativity Award by Rockwell Automation. "We are now preparing to make the experience more rewarding in the various fields of STEM by interacting with over 400 FRC teams at the championships," he added.
Reviving a forgotten tradition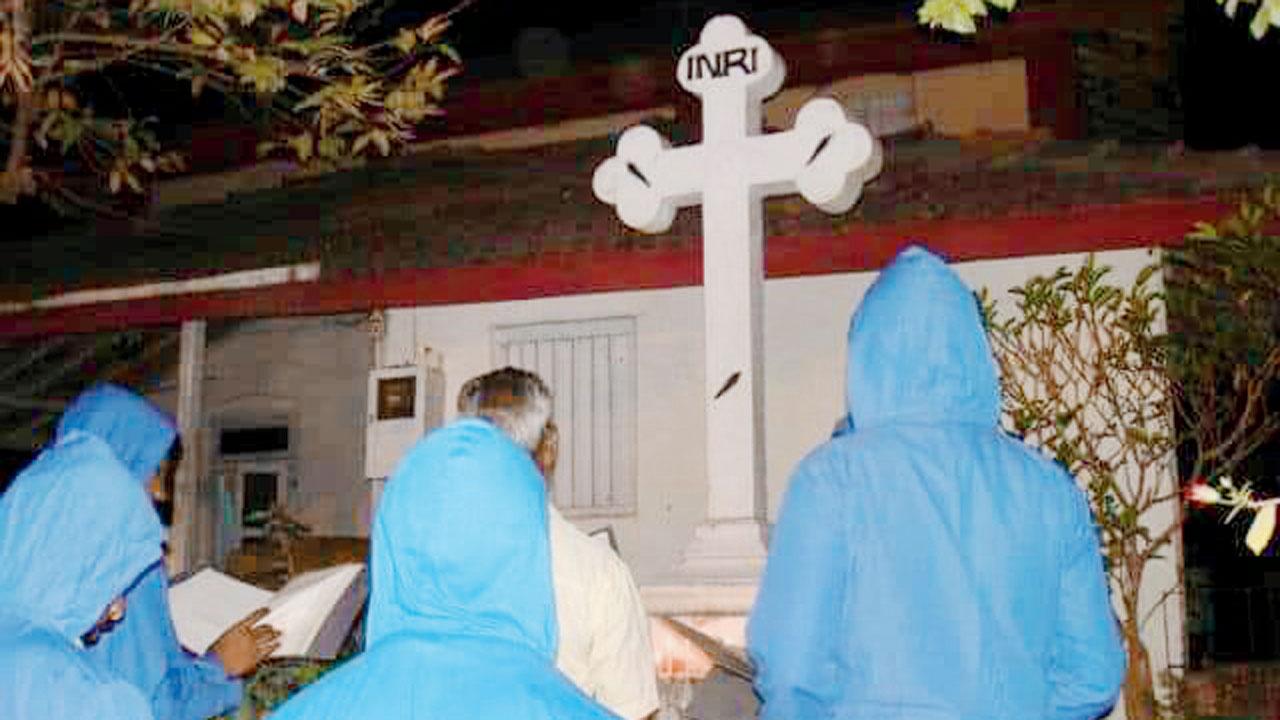 Holy Cross papia group (in pic) is one of the groups that practises this tradition
Traditions play a huge role in India's social ecosystem, but within the process where several cultures come together, a few seem to have got lost over time. In an effort to revive one such tradition, some Roman Catholic residents of the city have restarted the ancient papia tradition. Conducted for roughly 40 days before Easter, the age-old ritual takes place in the dead of the night. However, only a few groups in the city practise this tradition today. "Papias or devaats, as they are called, move from cross to cross, chanting prayers solemnly, requesting Christians to wake up from their sleep, pray, and ask for God's forgiveness," revealed Sachin Pereira, a resident of Marol Gaothan, and a follower of the ritual. The chants he mentioned are spoken in the East Indian language, which is a combination of Marathi and Portuguese. "The word 'papia' is a Marathi word that means penitence," Pereira said.