The city - sliced, diced and served with a dash of sauce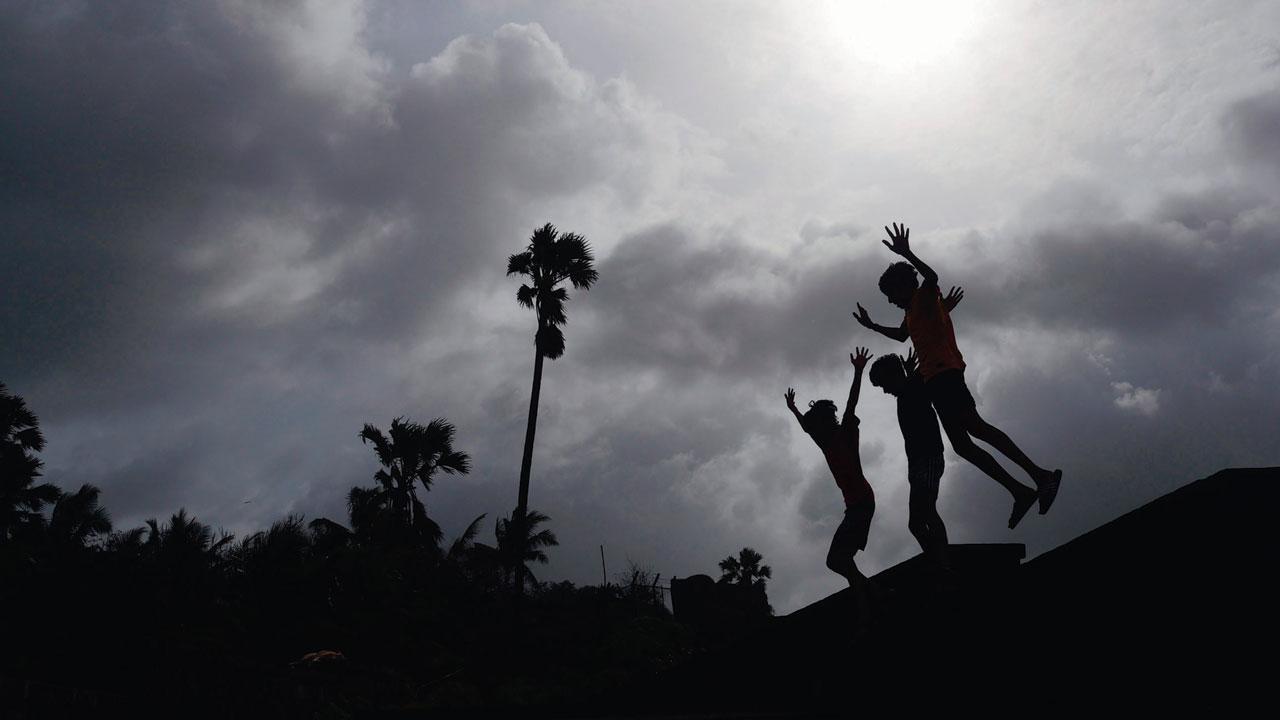 Pic/Pradeep Dhivar
Making memories
A bunch of young friends spend a fun morning at Bandra Fort. 
ADVERTISEMENT
Two cricketing gems 55 years apart!
Senior cricket writer Vijay Lokapally was quick to throw a bit of history in the mix on Twitter after Virat Kohli lit up the Melbourne Cricket Ground against Pakistan in the T20 World Cup last Sunday. Particularly impressed by Kohli's treatment of Pakistan's Haris Rauf, Lokapally pointed to similar brilliance from MAK Pataudi in the 1967-68 Test in Melbourne.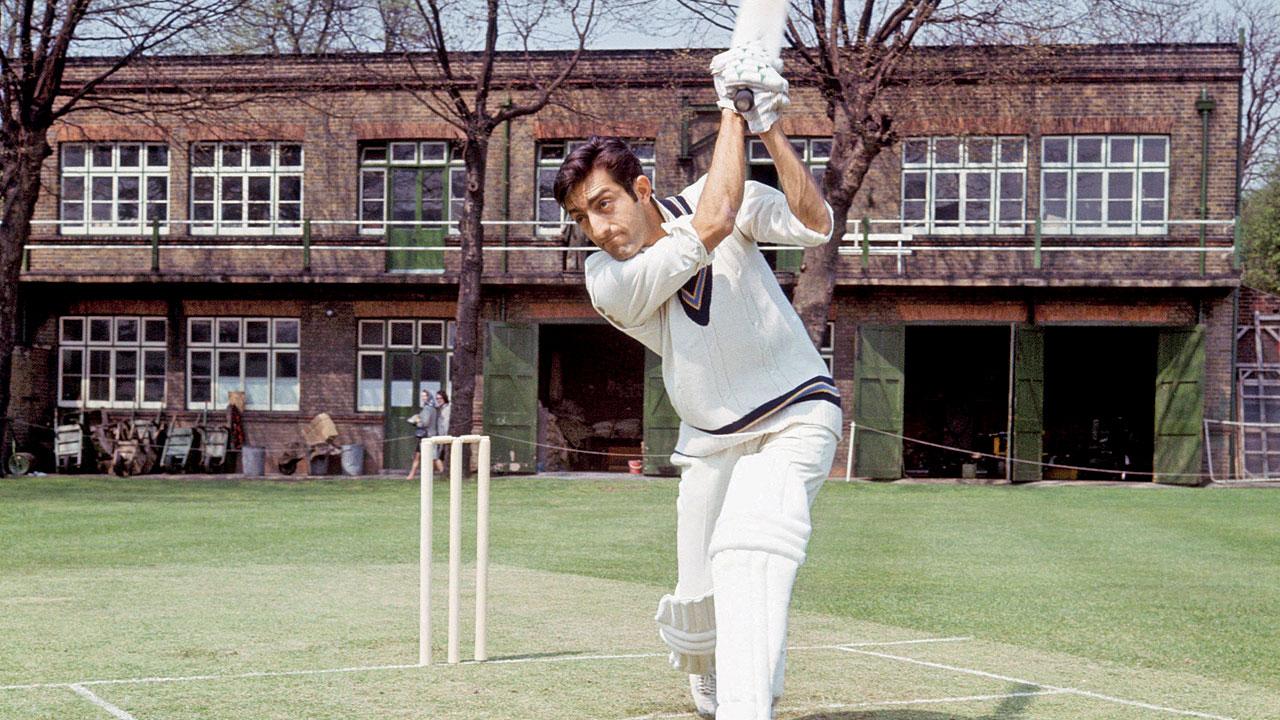 MAK Pataudi. Pic/Getty Images
Our in-house cricket nut was curious to find out who could have been at the iconic venue in 1967 as well as the other night. He found one— Melbourne-based Ken Jacobs —whose father Bill, was a popular administrator and manager of teams.
Pataudi scored 75 and 85 in that Test match against a top Aussie bowling attack led by Graham McKenzie. "I was amazed by his [Pataudi's] batting and what great skill and courage he had as a player," recalled Jacobs, who watched Pataudi then as a 15-year-old lad.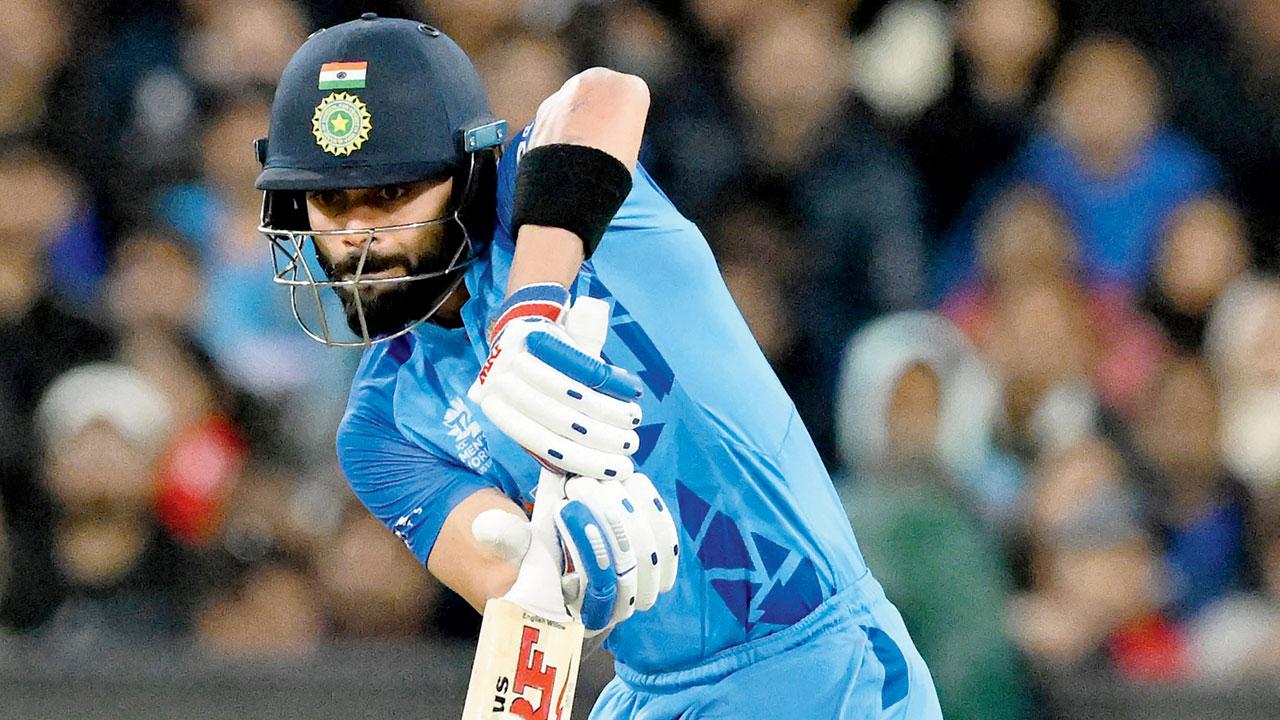 Virat Kohli. Pic/AFP
The Australian felt Kohli's steady growth in confidence played a big role in producing a performance that will be talked about for a long time just like Pataudi's. Seventy-five and 85 were scored on one leg (the other one was injured) and with one eye (1961 car accident) but couldn't prevent an Australian victory.
Sir Don Bradman enjoyed Pataudi's innings as well, and told the departed India captain that he would have loved to play like that. Serious kudos. Meanwhile, we'll wait for Kohli to tell us someday which cricket legend's praise he valued the most for his epic 82 not out.
Bon appetit!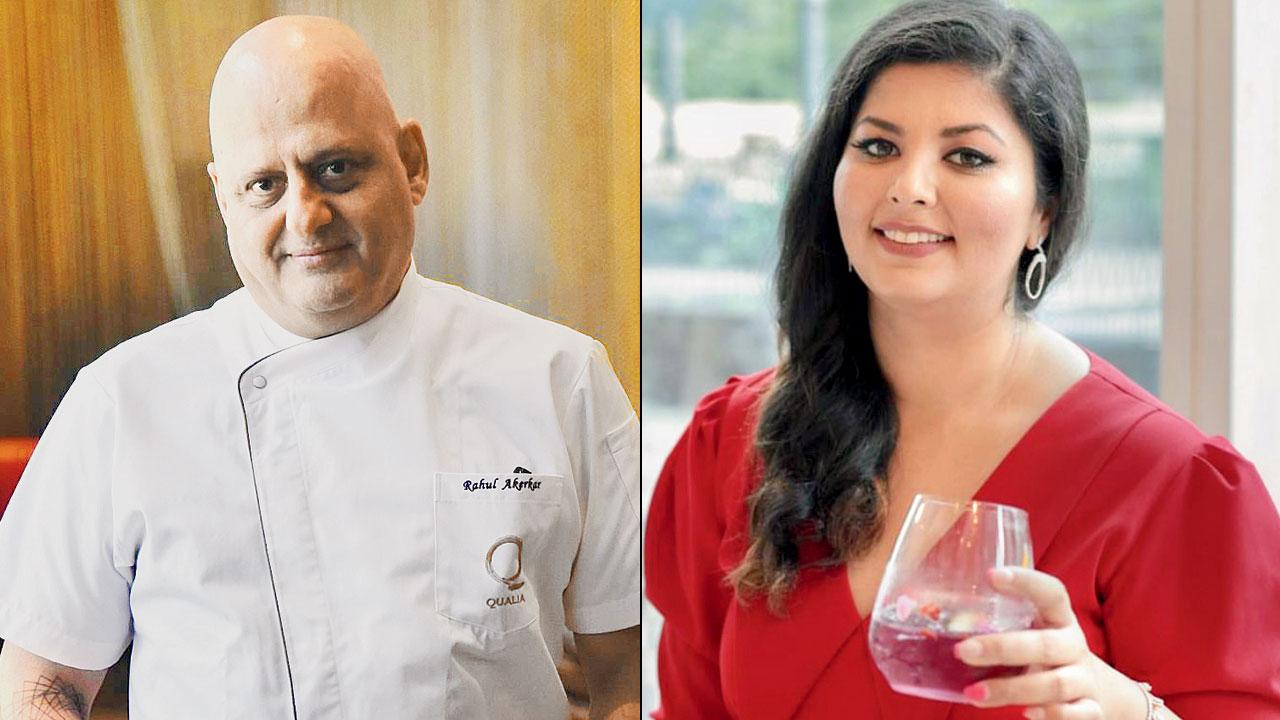 Rahul Akerkar and Niketa Sharma
Interesting things are happening in Bombay's F&B scene. Chef Rahul Akerkar, the man behind Indigo and Qualia, is opening a new restaurant. Without divulging more details, he told this diarist that it will be in Worli. We have to wait and see what it will offer! Meanwhile, Genelia and Ritesh Deshmukh, who launched Imagine Meats, a vegan alternative for meat, last year, are now collaborating with Niketa Sharma of Keish Hospitality. The latter is opening a cafe in Bandra called Bloom and it will see Chef Rahul Desai present a plant-based, vegan, and keto-friendly menu, made using products from Imagine Meats. Expect Plant-Based Keema Pav, French Onion Chicken Leg, alongside Pearl Barley Risotto, Keto-Friendly Falafel Wrap, among other options. The concept, says restaurateur Sharma, came from her own struggles. "I have been dealing with insulin resistance, thyroid, and gluten intolerance for a while. Due to this, I switched to a keto, gluten-free, and millet-based diet. It's while on this health-conscious journey that I came up with the concept of Bloom," she says.
Bandra's 'Stone Age' seats turn 120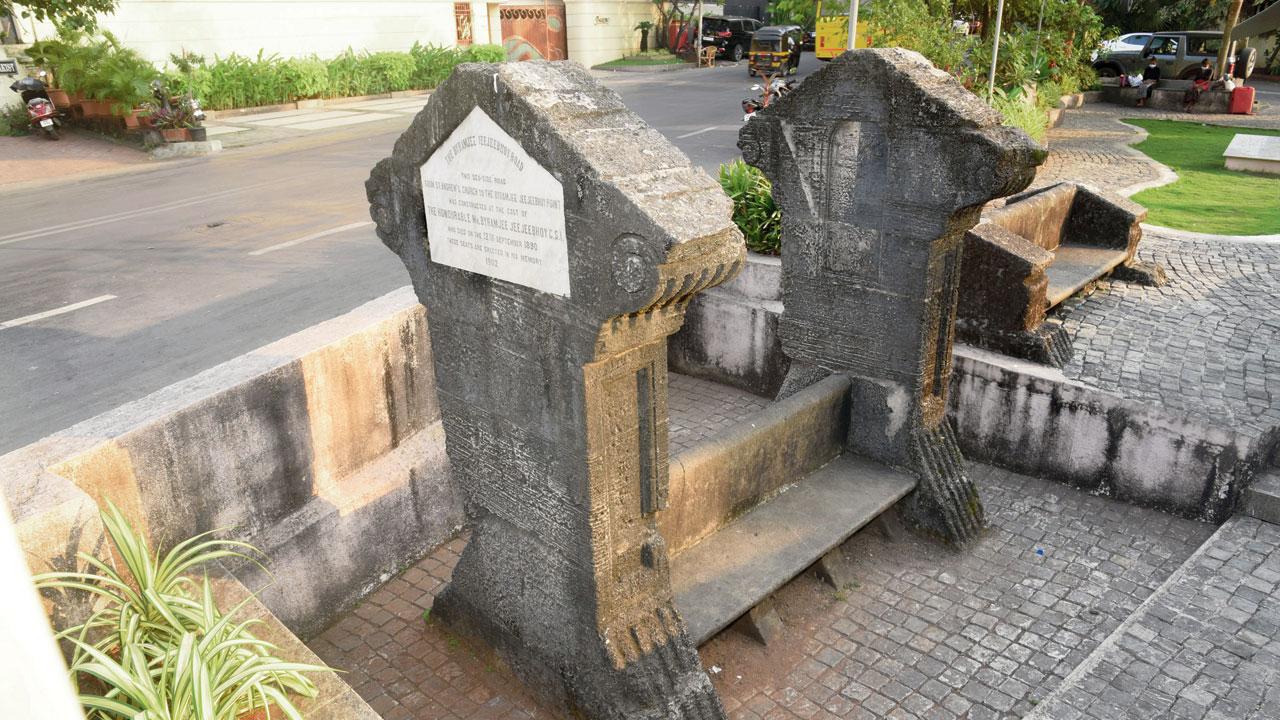 If you've passed by Bandra Bandstand, it would be hard not to miss the recently-renovated traffic island—on the intersection of Byramjee Jeejeebhoy Road, HK Bhaba Road and Pereira Road—which boasts of an installation of the retired Indian Navy Sea Harrier airplane. Hidden, or rather overshadowed by this fine Naval craft, are two stone seats that now lie in a state of ruin, and this year, turn 120 years old. Local history enthusiast Debasish Chakraverty, who first tipped off this diarist about the condition of the seats, calls them the "Byramjee Seats". "Along with 'Bomonjee's Steps', these seats are perhaps Bandra's least known heritage monuments," he says. Architecturally, both the seats are quite unique, one of which has a pair of tall and decorative columns, instead of armrests, and plaques with inscriptions in Gujarati and English that read: "The Byramjee Jeejeebhoy Road: This Sea-Side road from St Andrew's Church to the Byramjee Jeejeebhoy Point was constructed at the cost of the Honourable Mr Byramjee Jeejeebhoy C.S.I. who died on the 12th September 1890.  These seats are erected in his memory in 1902." Jeejeebhoy was a leading 19th century Parsi businessman and philanthropist, who founded several educational and medical institutions in India, including The Byramjee Jeejeebhoy College, the Byramjee Jeejeebhoy Parsee Charitable Institution in Mumbai, and Chakraverty says, his bungalow was right next to Bandra fort. "Following the restoration of the traffic island, the seats seem to have sunk further below, and that's such a pity," he says. We hope the city's heritage keepers and administration alike, take an interest in restoring this piece of Bombay's history.
When sitar sounds filled White House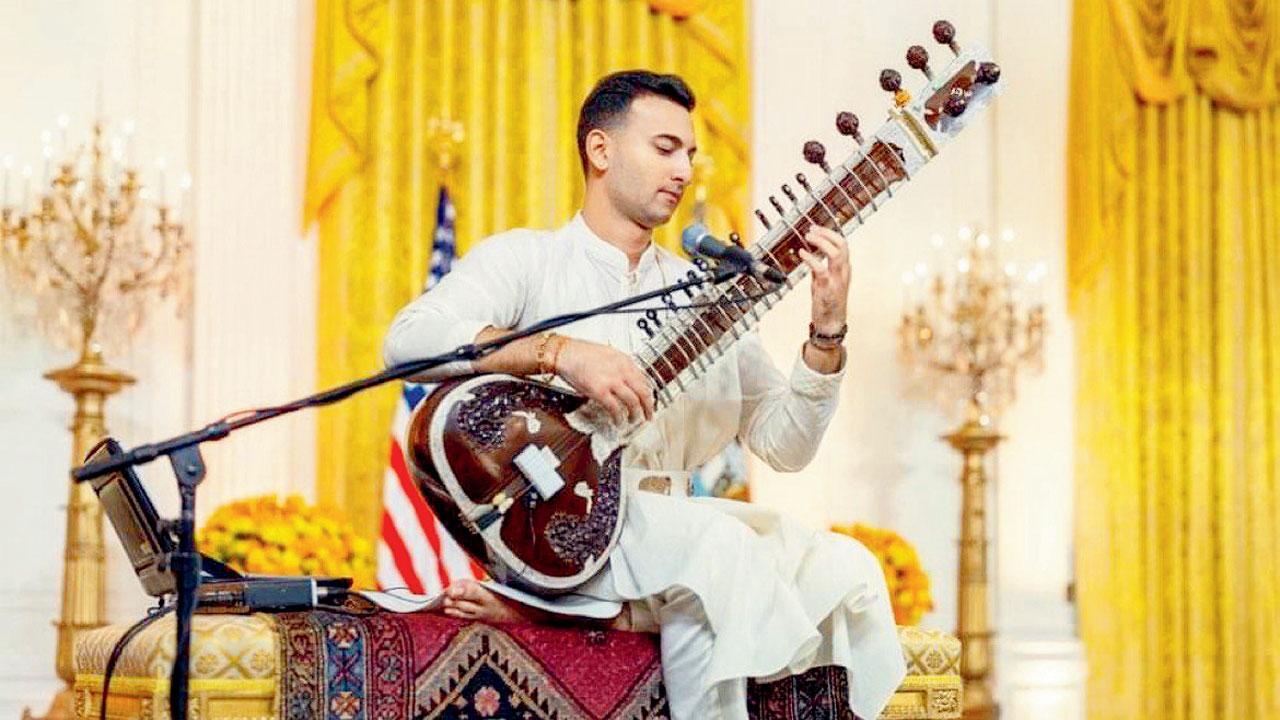 Musician Rishab Rikhiram Sharma had a smashing Diwali. The sitar player and music producer played at the White House's very first Diwali party last week. "Because of vice-president Kamala Harris, there is a lot of racial and cultural representation in the White House. Someone from the team discovered me, and attended a gig of mine. I think they didn't know much, because they asked me if I could stand and play the sitar. I wasn't very keen in the beginning, because my guru is Pandit Ravi Shankar, and I am representing that legacy, and have to present the art form in the right way. I said I need a proper stage and sound system. In the end, the experience was surreal. It was an honour because now Diwali is being taken seriously in the West," the musician told us from London. For now, he has a new track dropping from his new album, Navras. Way to go.
"Exciting news! Mid-day is now on WhatsApp Channels

Subscribe today by clicking the link and stay updated with the latest news!"
Click here!