The city - sliced, diced and served with a dash of sauce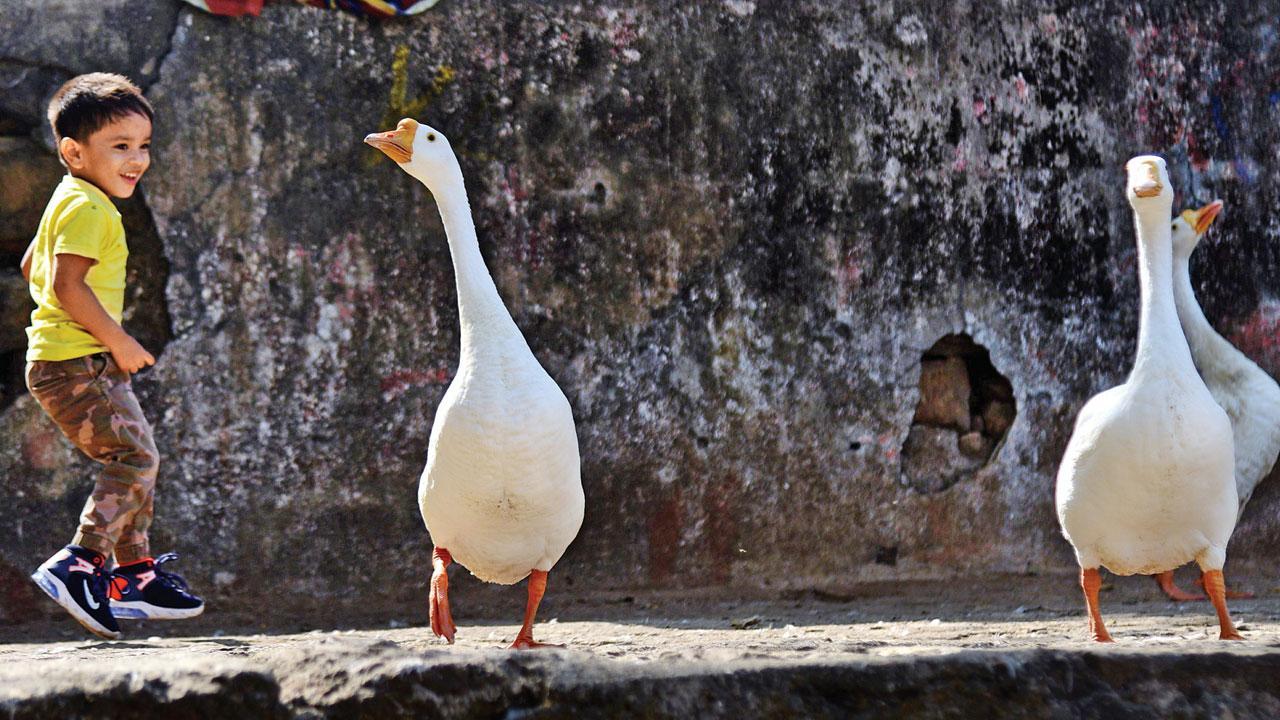 Pic/Pradeep Dhivar
Let's be friends?
A child tries to play with a duck that stands as tall as him at Banganga, Walkeshwar
ADVERTISEMENT
Goa gets bookish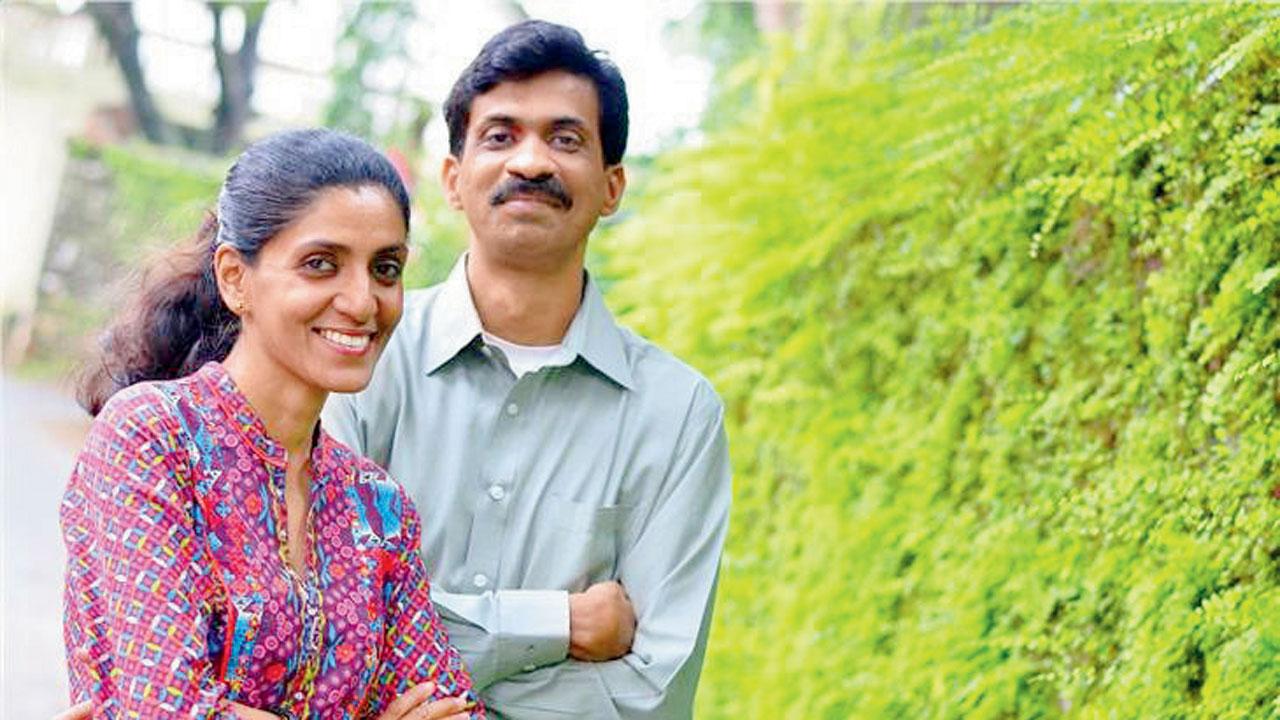 Leonard Fernandes and Queenie Rodrigues, co-founder of Dogears Print Media, an online bookstore
In the new year, Goa will be host to a one-of-its-kind book fair to promote reading and writers. Slated to be held on February 9-13 at Ravindra Bhavan in Margao, the Goa Book Fair will bring publishers and booksellers, dealing with books in English, Konkani, and Marathi, from across the country, under one roof. "It has been more than 10 years since Goa last had a book fair," shared Leonard Fernandes, co-owner of The Dogears Bookshop, adding, "The fair has been conceived to address that situation and to acquaint readers in Goa with the many genres of books currently available in the larger book market in India. It will also serve to make publishers and booksellers aware of the large market for their books in Goa." Those keen on participating can call on 9850398530.
Vinyl experience for everyone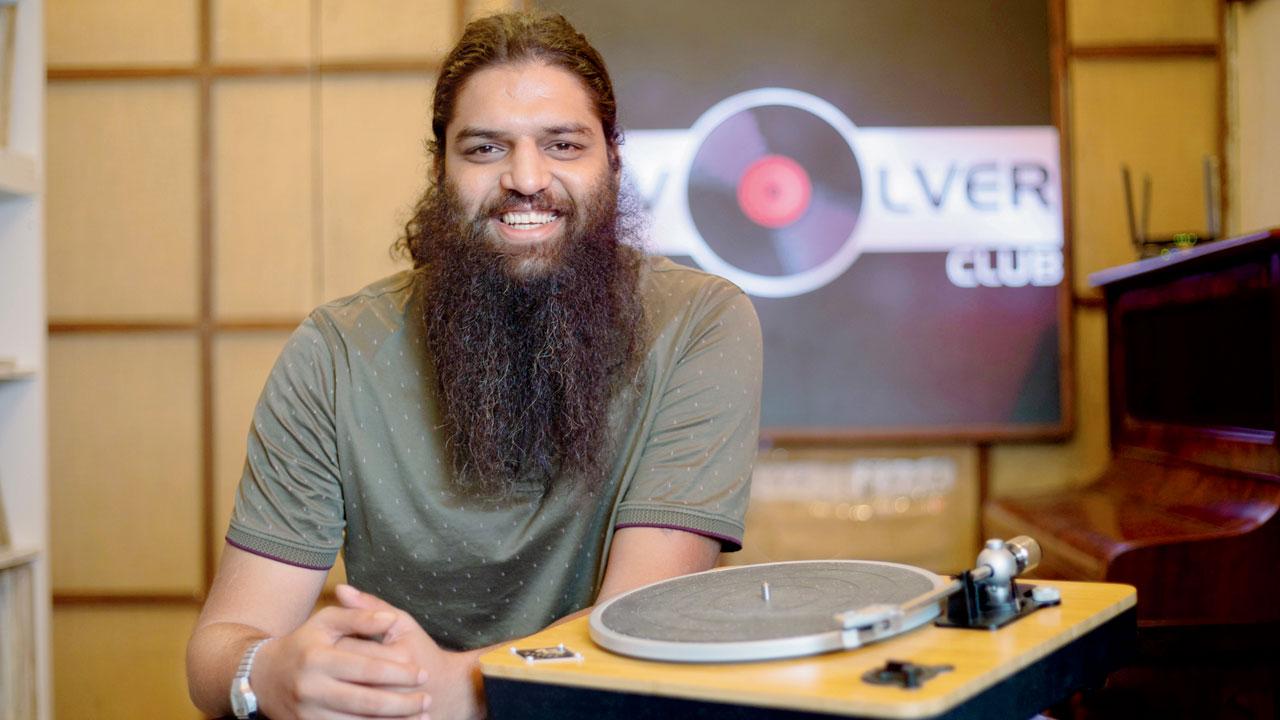 Jude de Souza
The Revolver Club, which spearheaded the vinyl culture in the country, has started the #ExperienceVinyl centres. The first one at Abode in Colaba is open from 11 am to 9 pm. "The biggest challenge we face with records is the fairly large intimidation factor, which is about how to they work,  where can they be bought, etc. The goal is to minimise this worry by exposing people to records, and the easiest way to do so is a listening session, which doesn't involve a commercial agenda," says Jude de Souza, CEO. He shares that there are a couple of more centres lined up to be launched in Mumbai next week and there will also be more such centres in Hyderabad, Bengaluru, Ahmedabad, Kolkata and across the country. These centres will have a total of nine records, across genres, so that, "there is something for everyone". "We expect to build a community across each centre over time and also extend it to listening sessions, live music and discussions," adds De Souza. The upcoming centres in Mumbai will be at held at coffee shops.
Also Read: Mumbai Diary: Friday Dossier
With Suryakumar in the picture!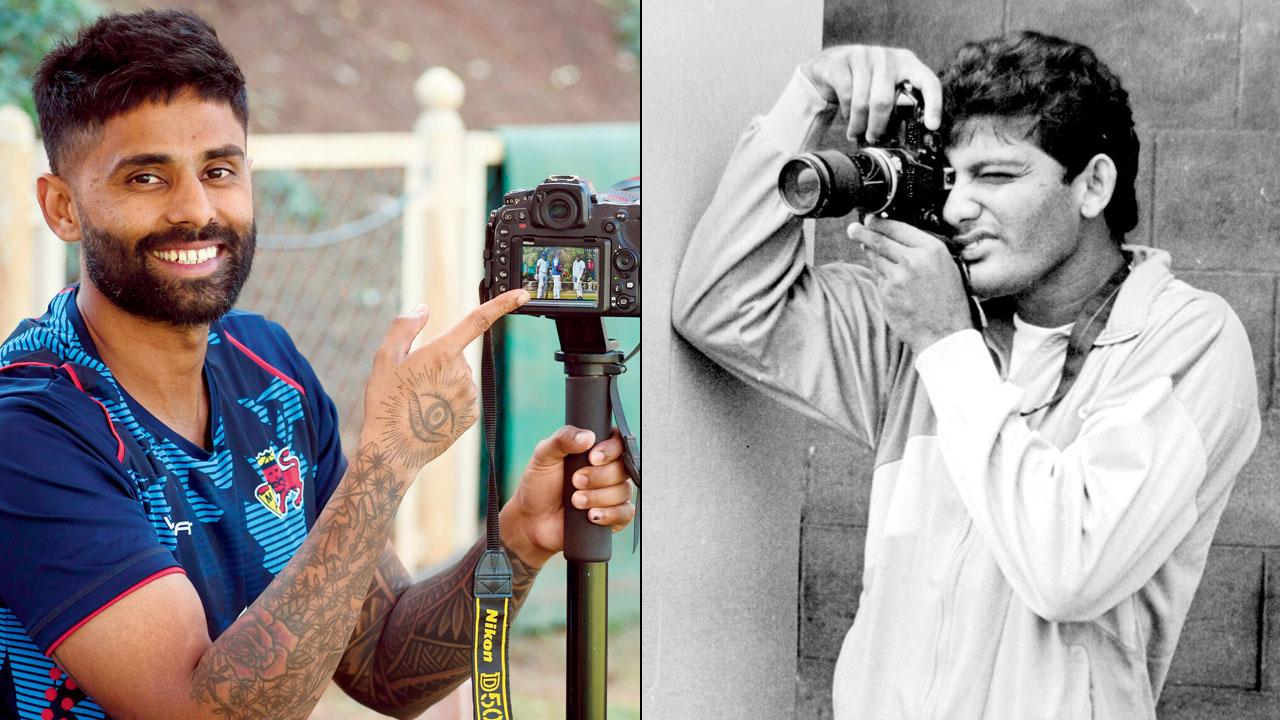 Suryakumar Yadav checks out a camera at the MCA-BKC ground on Wednesday. Pic/Ashish Raje (right) Mohammed Azharuddin gets behind the lens in 1989. Pic/Mid-Day Archives
Some cricket legends loved spending their spare time behind the camera. Anil Kumble was one. Steve Waugh another. There was also Australia pace bowler Max Walker, who clicked away as well and had his work published in one of the books published on Kerry Packer's World Series Cricket in the late 1970s. Irrespective of whether they pursue photography, many cricketers are keen to hold the camera and put themselves into the photographer's shoes as it were. The other day, our staff photographer Ashish Raje captured Mumbai's India batting star Suryakumar Yadav trying out Prakash Parsekar's (another mid-day contributor) camera at the MCA-BKC ground, which hosted the Mumbai v Saurashtra Ranji Trophy game. While we can report that Surya was thrilled to do so, we also stumbled on an old image (courtesy Pradeep Mandhani) of ex-captain Mohammed Azharuddin handling a camera on the 1988-89 tour of the West Indies.
Celebrating the Jewish route in Mumbai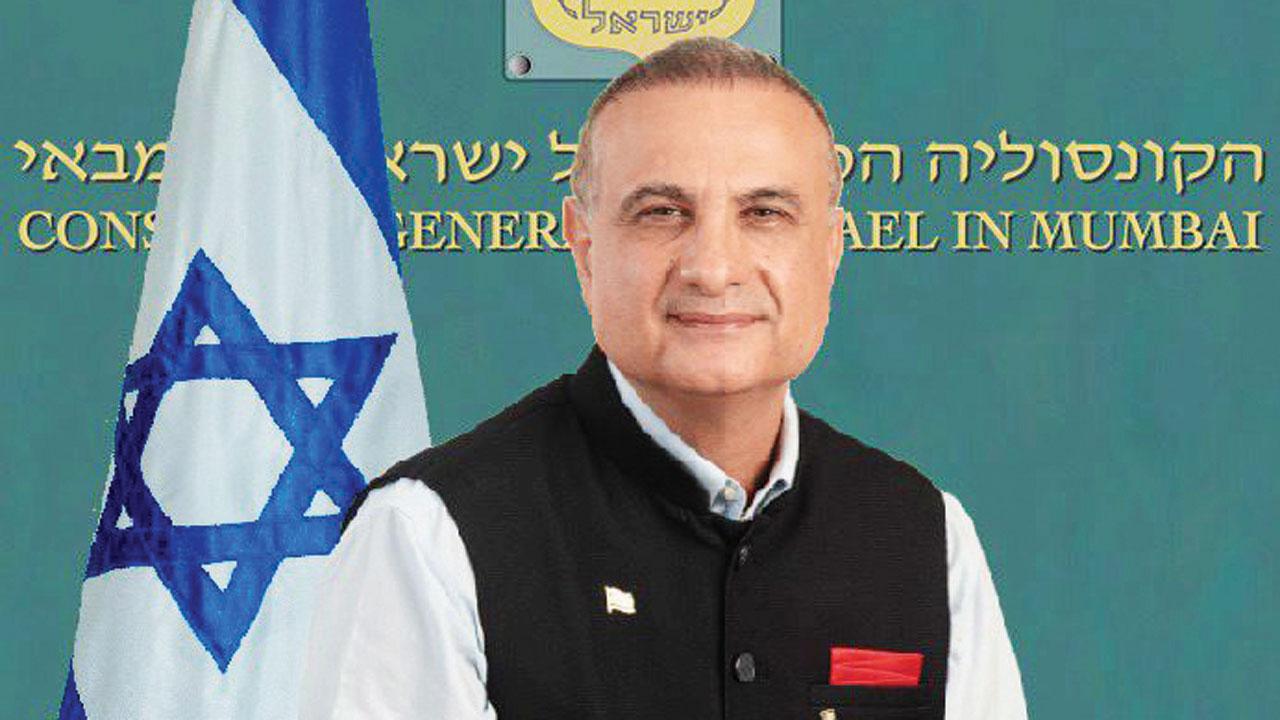 The Consulate General of Israel is promoting the Jewish Route, a project under which they have selected 22 Jewish sites in and around the city of Mumbai like Magen Hassidim Synagogue in Byculla, Sha'ar HaRahamim synagogue near Masjid Bunder and David Sasson Tomb in Pune. Not only are they documenting them, but are also making these heritage sites a part of sightseeing for travellers and tourists coming to India. "The basis for the path was the impressive book [Author of Bombay: Exploring the Jewish Urban Heritage] by Professor Saul Sapir, a Jewish who was born in Mumbai and knew every stone and alley in the city. He has done the most impressive research on the community," said Kobbi Shoshani, Consul General of Israel to Mid-West India in Mumbai, adding that the Jewish community has lived in India for over 2,000 years and have integrated with the public here, while also maintaining their Jewish lifestyle.
A coat of the quaint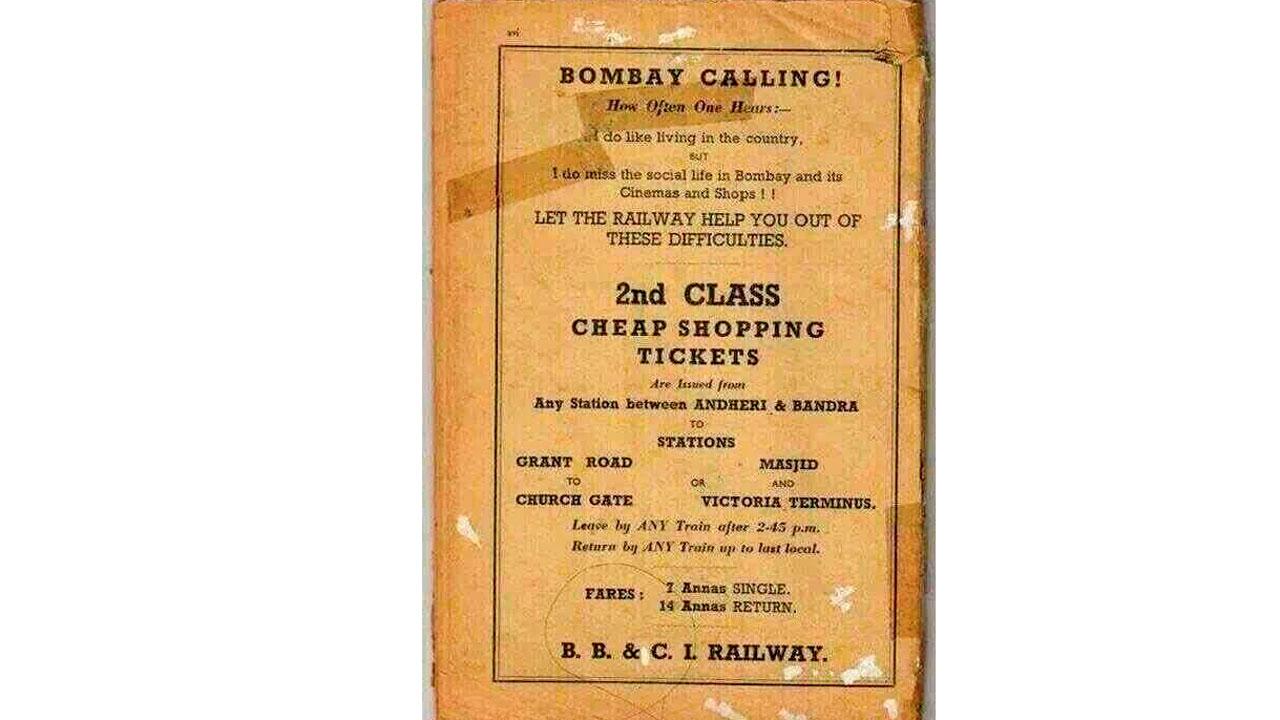 We love the quaint and quirky. Like this swirling on the WhatsApp roundabout. A yellowing (that sepia tone yellow darker than khakhi, lighter than egg-yolk colour) picture of a newspaper advertisement in 1937 inviting people to "visit" the city from "faraway" places like Andheri and Bandra. Imagine actually calling people to the city and terming Andheri and Bandra as far away. Today, the city's nerve centre is moving there. How things have changed. Yet we love glimpses of the past through these ads that speak volumes of the city that was, compared to the city that is.
"Exciting news! Mid-day is now on WhatsApp Channels

Subscribe today by clicking the link and stay updated with the latest news!"
Click here!