The city - sliced, diced and served with a dash of sauce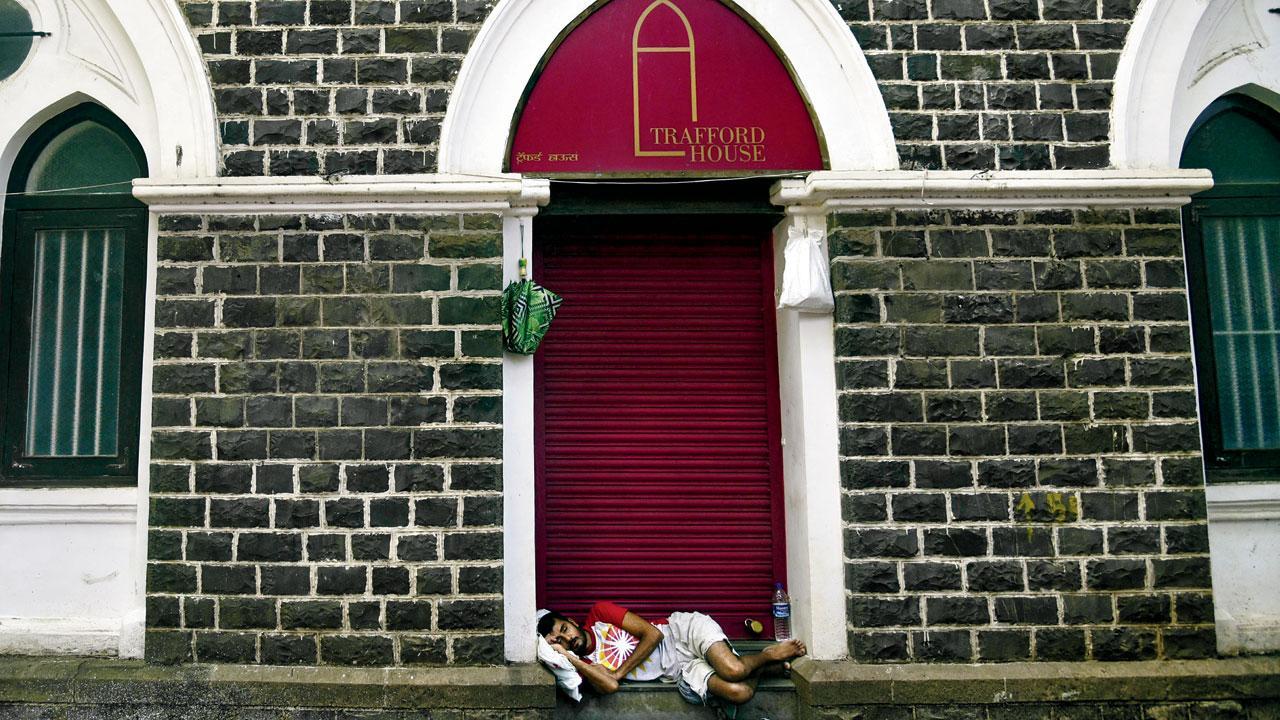 Pic/Atul Kamble
Summer siesta
With his belongings hanging precariously above him, a man catches a quick nap on the steps of a heritage building in Fort.
ADVERTISEMENT
It's all in the pronouns
As can only happen in Bandra West, a pair of conscientious parents have decided not to assign, apologies impose, their assumption of gender on their Labrador Retriever. Attendees to the one-year-old's birthday party—who was born female—were gently told that the dog's pronouns are they/them, and not her/she. The dog themselves, ignorant to their part in the gender revolution of their species, was happy masticating a rubber ball.
Boycs's knee and the need to see better batting technique
What's Geoffrey Boycott, who was often seen on these shores as a television commentator, doing nowadays? We'll tell you. Boycott, the former England run accumulator and captain is recovering from left knee surgery in Cape Town, South Africa, where he spends bitterly cold English winters. The knee surgery caused him to walk with a stick, but now the Yorkshire batting giant has passed that stage and walks slowly up to a mile without support, according to our Kolkata-based correspondent Debasish Datta, a close friend of Boycott since 1982.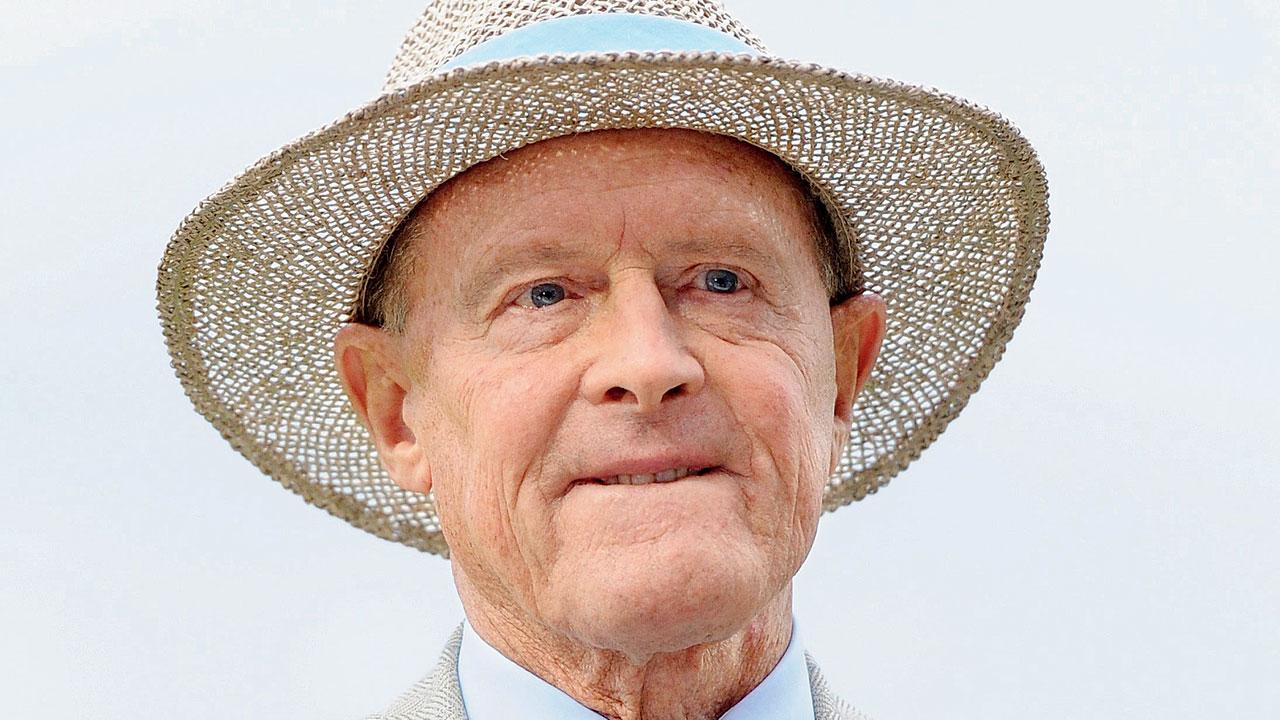 Geoffrey Boycott. Pic/Getty Images
Boycott, 82, keeps abreast with what's happening in the cricket world and is rueful over modern-day batting standards. "Barring four to five batters, overall the craftsmanship has deteriorated a lot. Most batters are suffering from a lack of  confidence, making silly mistakes, misjudging the length of the delivery. I feel sad watching these simple problems they encounter," says the man who gave technique and grit a good name. Take care of that knee, Boycs.
Ditched forums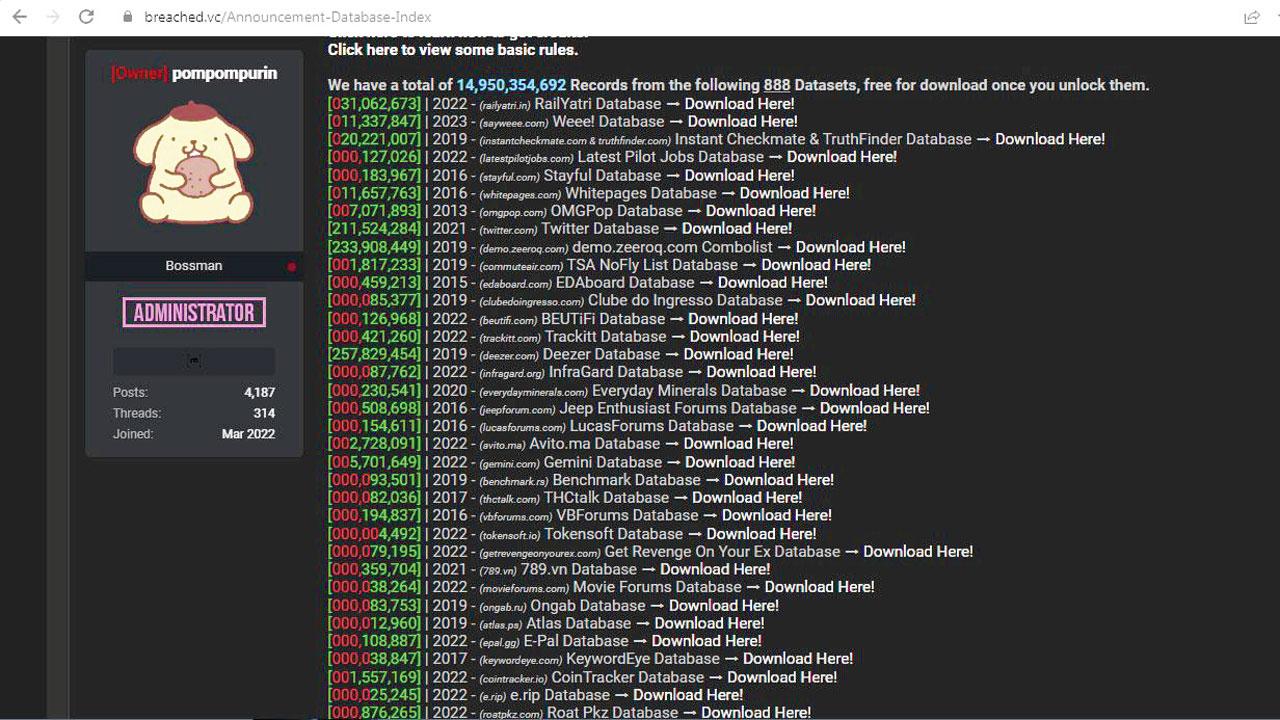 A screenshot of the Breached Forums homepage just before it was taken off the internet
Breached Forums, one of the world's largest online databases of hacked and leaked data, has been taken down following the arrest of it founder and owner, who goes by Pompompurin on the internet. In an affidavit filed in court by the FBI after his arrest, his identity was revealed to be 21-year-old Conor Brain Fitzpatrick from New York. Shortly after the arrest, his second in command, who operates under the alias 'Baphomet', posted an update saying he was safe and was working on reviving the website. However, earlier this week, Baphomet posted that he believed the FBI had access to Fitzpatrick's computers and was hence shutting down Breached Forums entirely. In a special feature on March 19, Mid-day had reported how Breached Forums has 1400 crore data sets breached from all over the world, including from numerous Indian websites.
Lusty Masti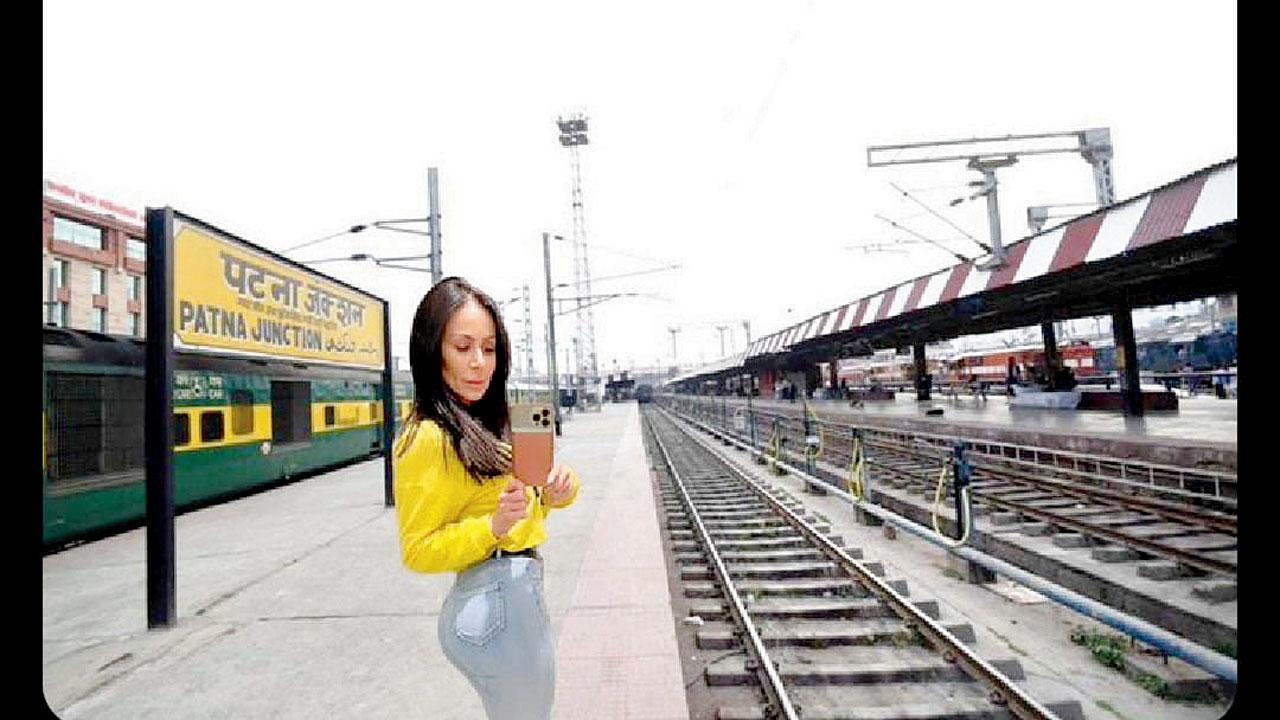 Pic/Twitter
One person having a lot of fun on Twitter right now is porn star Kendra Lust. After a pornographic video was accidentally played at the Patna Junction Railway station earlier this month, enterprising netizens identified her in the video and tweeted to her about it. Kendra immediately tweeted a picture of herself, with the caption saying, "India #BiharRailwayStation", and the tweet went viral within minutes. Next, she tweeted a picture of herself in a saree with the same caption, followed by a morphed picture of her standing at the railway station. Not to be outdone, her Indian followers started replying with their own morphed pictures of her at the station. Lust has been retweeting all the pictures and replying to almost all tweets from Indians, which range from declarations of love to invitations to India.
Desmond Tutu's granddaughter in Mumbai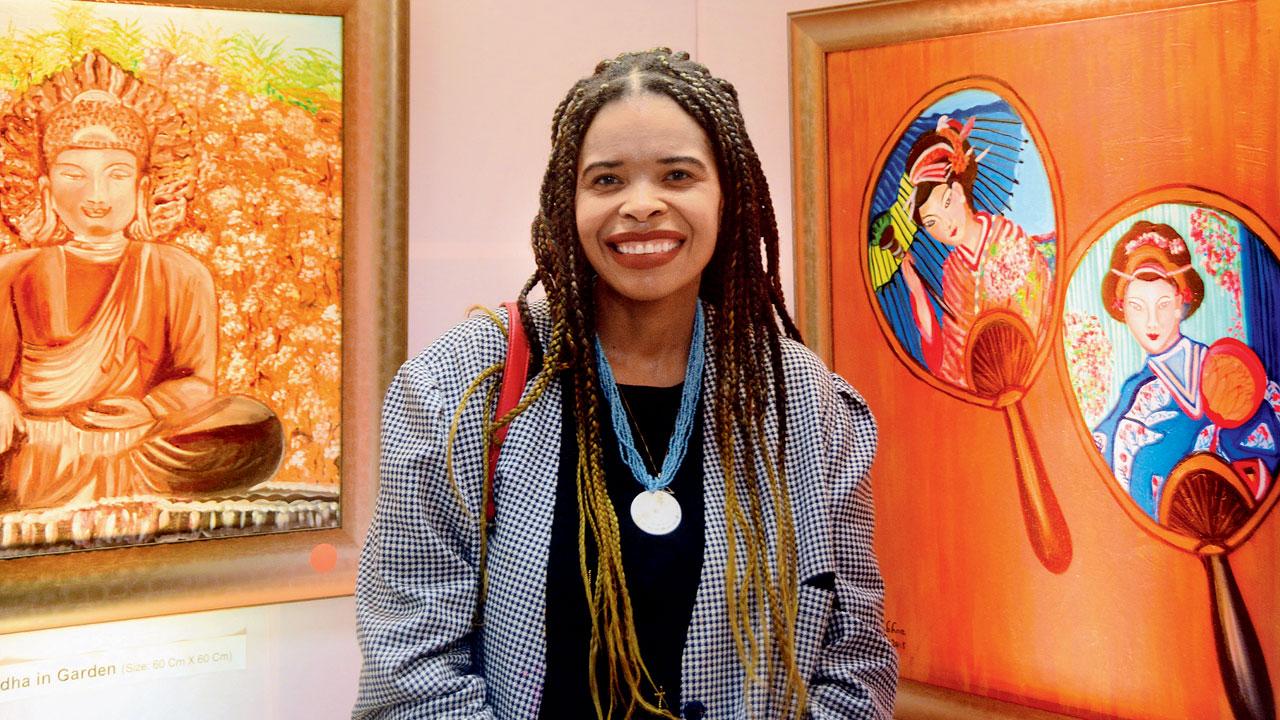 Joy Ngoma at the event. Pic/Satej Shinde
Equal rights came a calling at an arts event in the city, recently. Desmond Tutu's granddaughter Joy Ngoma, was part of a glittering crowd, at the preview of an arts exhibition at a SoBo college hall. Desmond Mpilo Tutu (South Africa) is a shining symbol for his work as an anti-apartheid and human rights activist. Desmond Tutu was Bishop of Johannesburg  from 1985 to 1986 and then Archbishop of Cape Town from 1986 to 1996, in both cases being the first black African to hold the position. Rashmi Jolly, Mumbai's Consul General of the Czech Republic (Maharashtra & Goa), called Ngoma, "humble, warm and a person whose genuineness and words touch everyone." Ngoma said on the sidelines of the event in response to a question about our current, violent world, "As a people we are capable of so much more when it comes to peace. In the backdrop of the Russia-Ukraine war, and other simmering conflicts, it is important never to lose hope. We have to keep fighting the good fight. If we, as a people, had lost hope, do you think, I would be able to travel the world, stand as an equal and have access to places everywhere, and be able to vote? This is the power of hope and what it can do."