The city - sliced, diced and served with a dash of sauce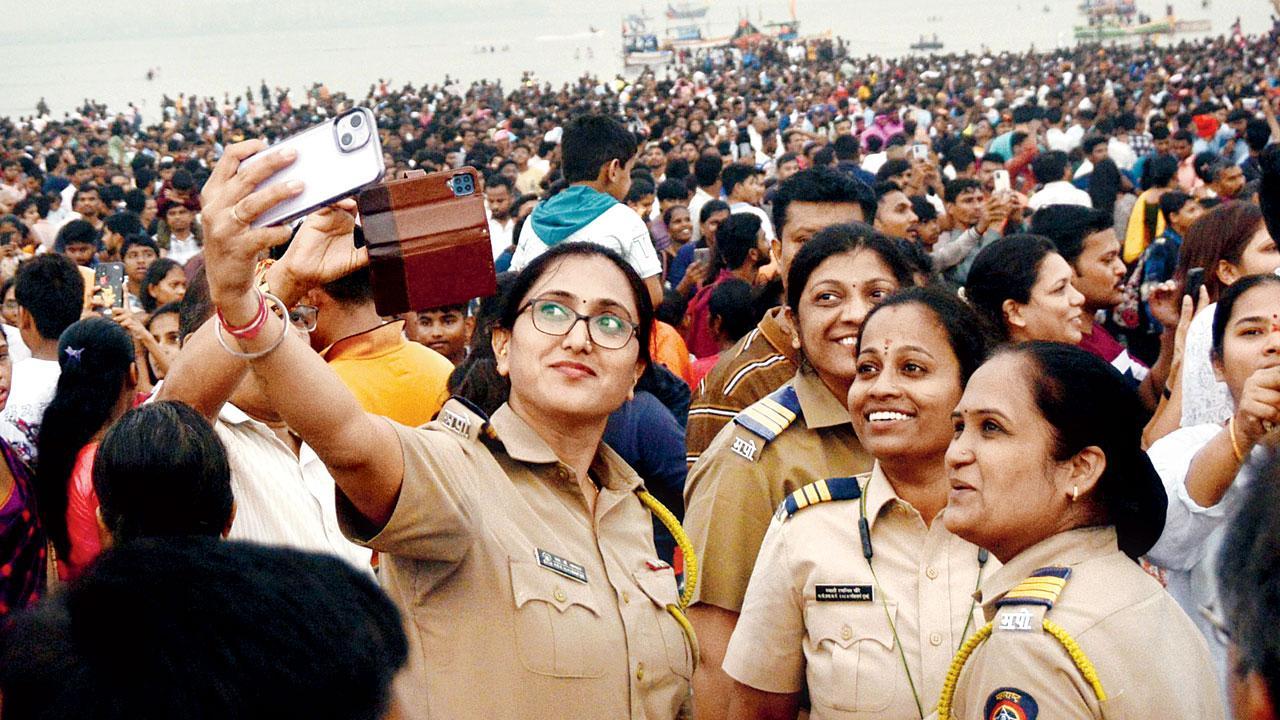 Pic/Sayyed Sameer Abedi
Firls just wanna have fun
A group of female police personnel huddle for a quick selfie while managing crowds during Ganesh immersion at Girgaum Chowpatty
ADVERTISEMENT
Chappell's 1983 pain in the neck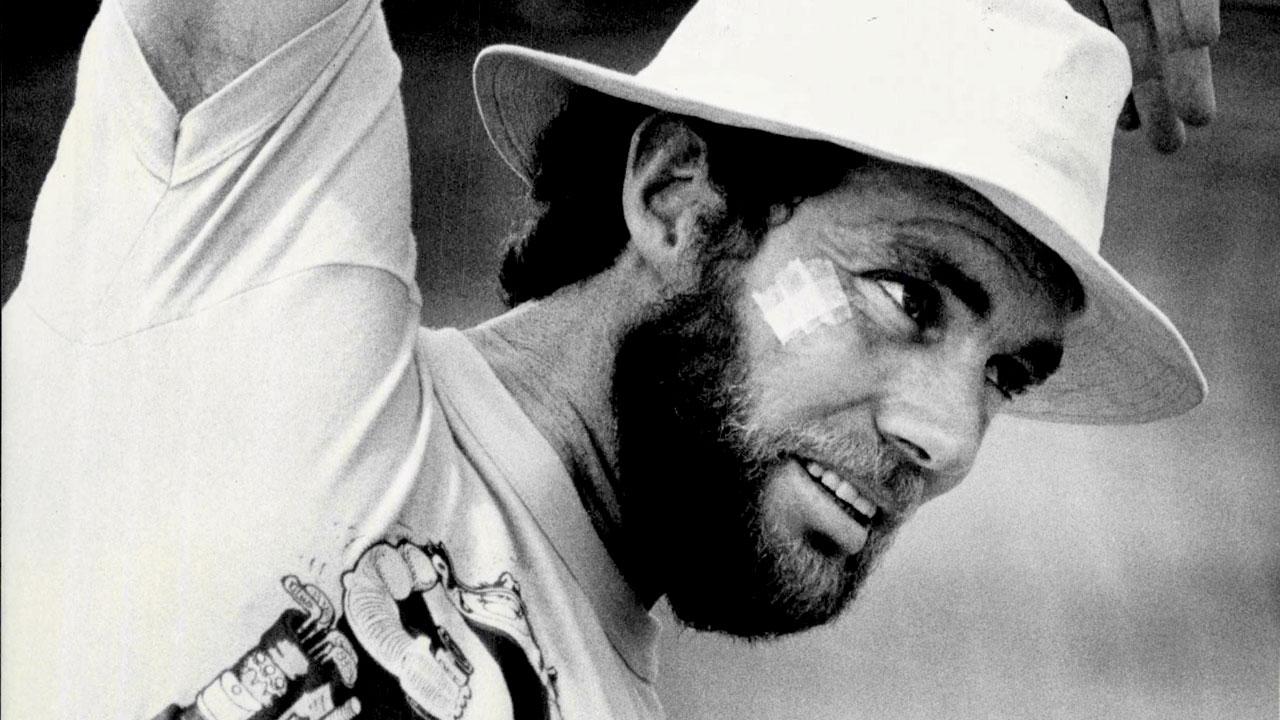 Greg Chappell. Pic/Getty Images
Greg Chappell ended his international cricket career spanning 13 years, as an all-time great. However, he figured in a solitary World Cup—the inaugural one in England in 1975. Chappell's best score in five games was a half-century against Sri Lanka at the Oval. By the time the next World Cup came along, Chappell had been part of Kerry Packer's World Series Cricket (WSC) and the Australian board didn't include any of the WSC players in their 1979 World Cup team, led by Kim Hughes. Chappell was still playing when the 1983 edition was close at hand [he retired at the end of the 1983-84 Australian season], but had to pull out due to a neck injury. In a preview article in The Sportstar by Bob Simpson, written before Chappell decided not to tour, the former captain decided to highlight Chappell's waning ways in one-day cricket. "Chappell these days has lost that keen edge and desire and as a result, a note of panic is creeping into his one-day game and he is attempting strokes totally out of keeping with his strengths, training and instincts. A few years ago Chappell was a dynamic one-day player, on occasions impossible to bowl to," Simpson wrote. Wonder whether Simpson's view caused Chappell more discomfort or the pain in the neck itself.
For, by and of the public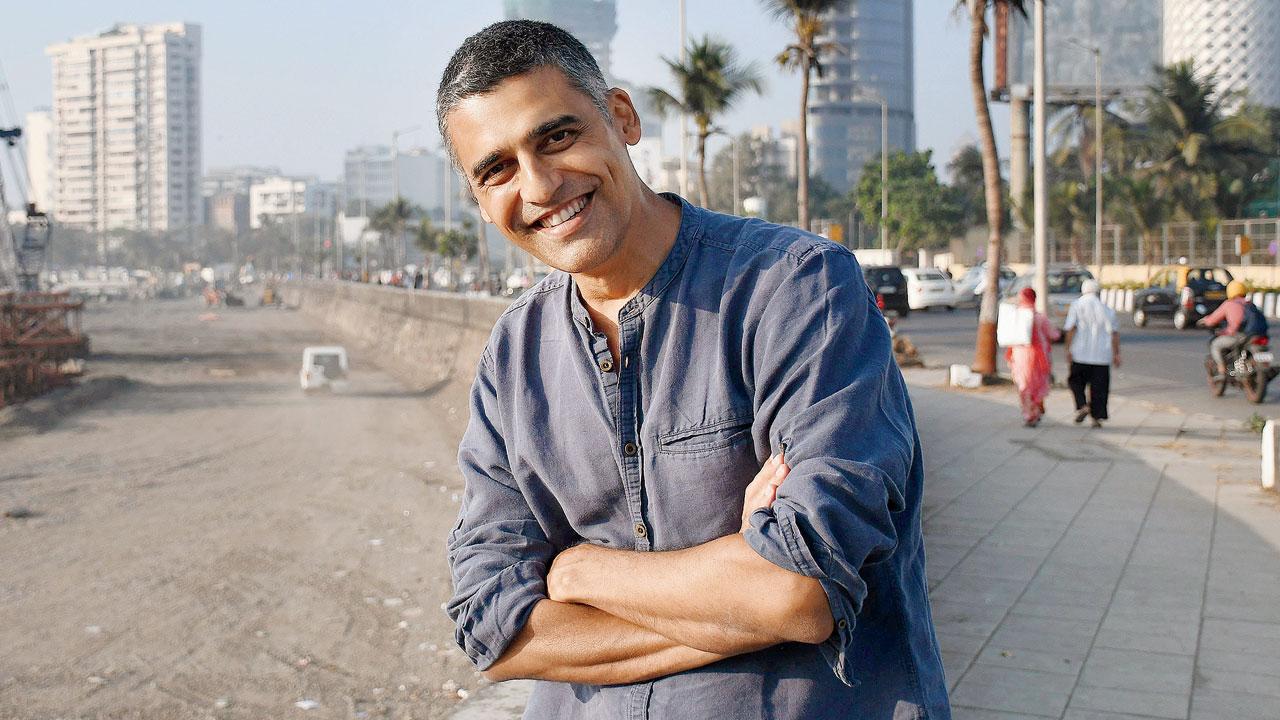 Alan Abraham
Volunteer-driven Love Your Parks Mumbai (LYPMumbai) and not-for-profit Bombay Greenway have always been at the forefront of championing open spaces. Now, with the BMC seeking inputs for the purpose of developing a revised Garden Adoption Policy for third parties to adopt, maintain and upkeep open spaces in the city, the two platforms have put together a "policy suggestions and objections" document. The LYPMumbai website lists a range of suggestions, requesting readers to also send their own recommendations to the municipal corporation. Architect Alan Abraham of Bombay Greenway says, "We have to ensure that access to open spaces in the city is uniform, and equitable across the board. At the end of the day, the city's public spaces should remain public." Anca, on her part, expressed concerns about the Garden Adoption Policy, as the BMC wants third parties to maintain these public spaces, but even they will want to make a profit out of it.  According to LYPMumbai, at some point, people will have to pay to access these public spaces and private players coming in might encourage corruption, which needs to be avoided.
This is war!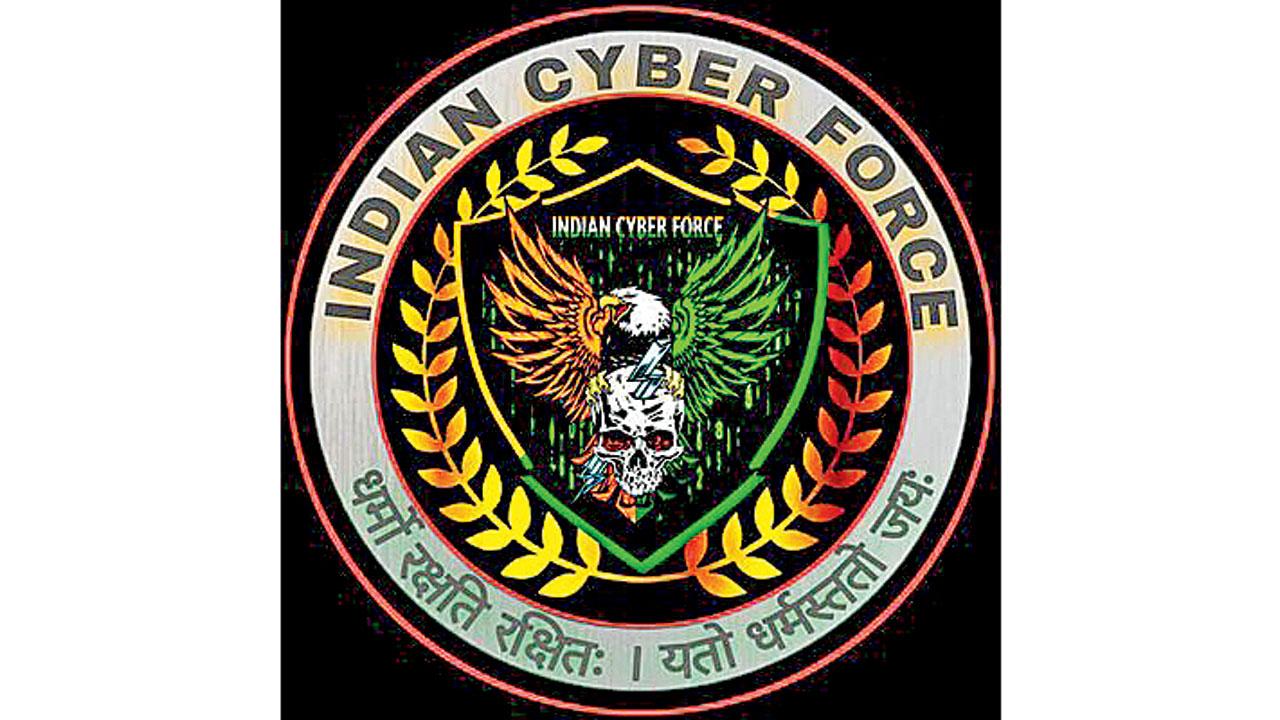 Like always, it's shoot first and ask questions later on the internet. The India–Canada stand-off might still be ongoing on the diplomatic front, but war has already been declared in cyberspace. Since Wednesday, Indian Cyber Force, a group of Indian "hacktivists" have been going hammer and tongs at Canadian government websites, taking them offline for short periods of time. The group, which has slotted itself on X, formerly known as Twitter, in the 'Non Governmental and Non Profit Organisation' category, has over the last three days targeted the Canadian Air Force and the Canadian Election and Democracy website before finally calling off their onslaught on Saturday. "Canada government is just damaging their image in India by promoting anti India activities by supporting Khalistani terrorists which are disrespecting Indian Flag in Canada. We want to see a good relation between Canada and India in future. #OpCanada has been stopped. Jai Hind (sic)" they stated in their latest update on Saturday.
Indian television in the house!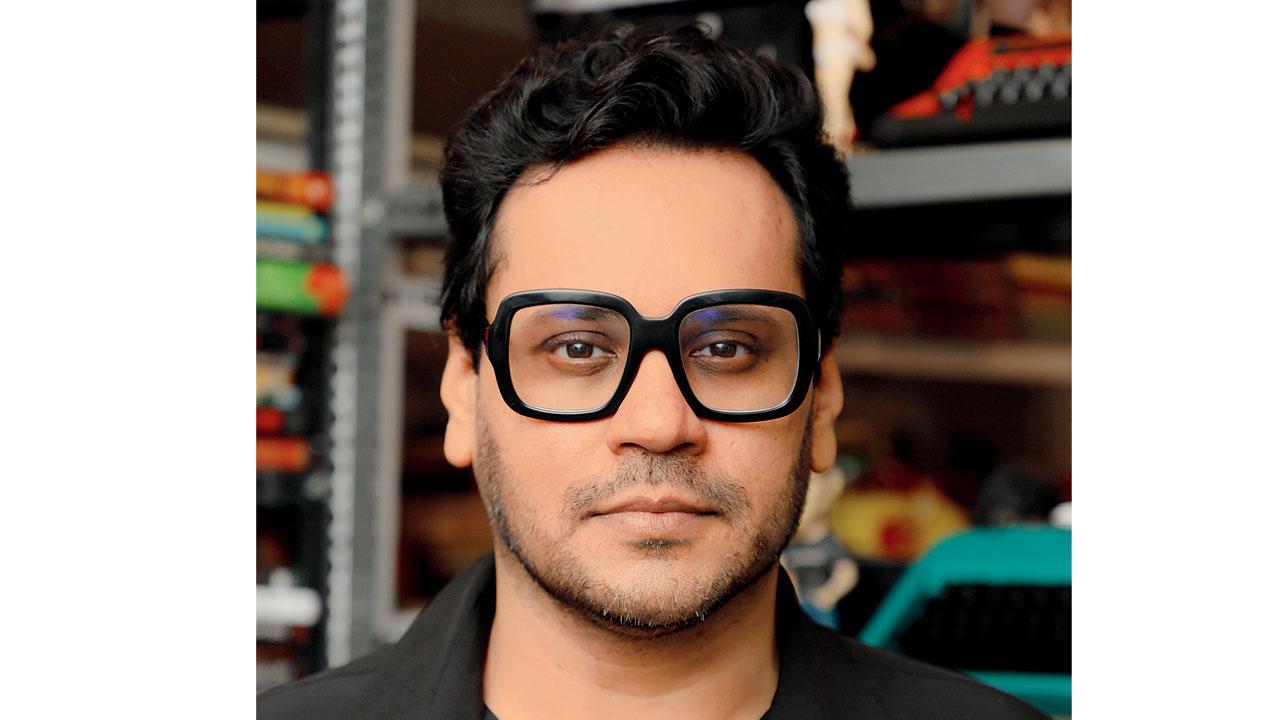 If you thought Indian entertainment was not rising on the international entertainment graph fast enough, you may want to think again. Recently, producer Sidharth Jain, who produced Netflix's Trial By Fire, was elected as a Member of the International Academy of Television Arts & Sciences (International Emmy Awards), which involves a global network of over 900 television executives. Although India has seen a lot of representation in cinema, the television industry has been an uphill climb for those like Jain, who want Indian content to reach an international audience. Talking about just how valuable his appointment is, Jain says, "My hope is that Indian series will soon be available to the international audiences, who might not know what kind of content we are making here, only because it has not reached them yet." The producer will be wining and dining with the who's who of the television entertainment industry from all over the world, and says that he hopes Indian television gets its long overdue appreciation. Well, so do we, Sidharth.
Real estate at unreal prices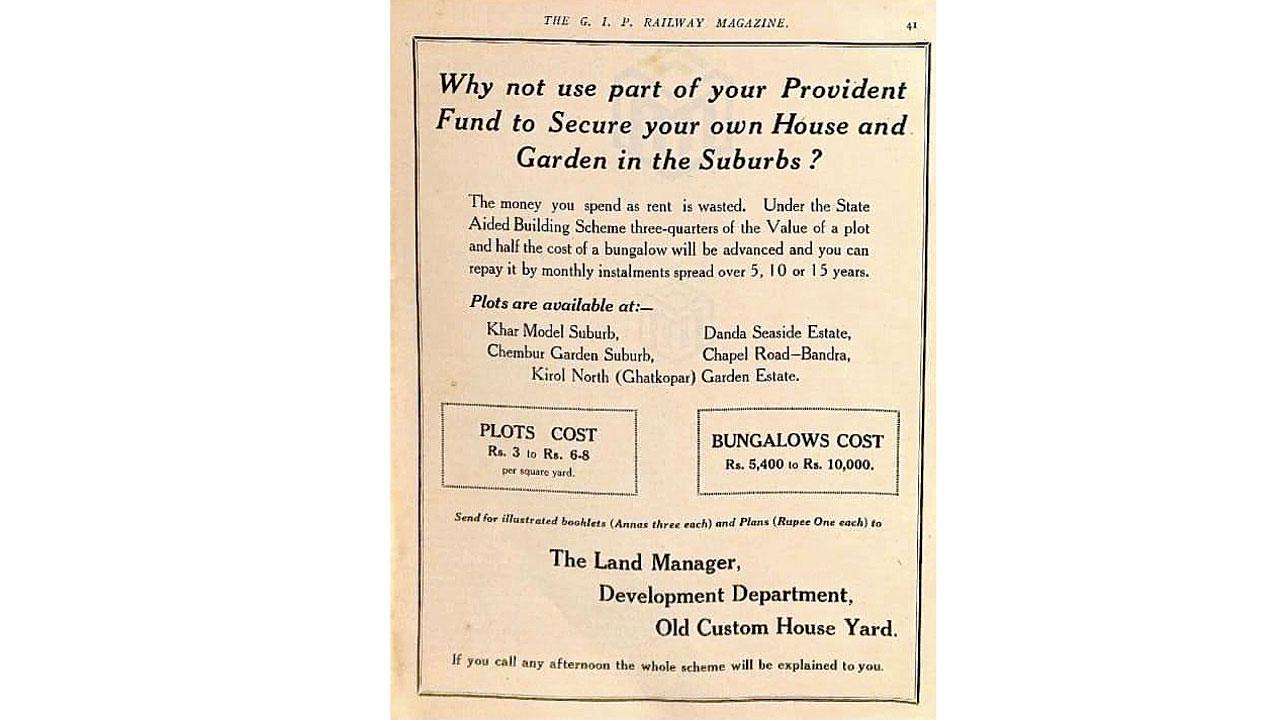 A Whatsapp post spinning delightful nostalgia on some groups is evoking so many "ooooh really?" reactions. This advertisement from the GIP Railway magazine is headlined, 'Why not use part of your Provident Fund to secure your own house and garden in the suburbs?' It offers plots at Bandra, Khar, Chembur, Ghatkopar for houses and gardens. The plots cost Rs 3 to Rs 6-8 per square yard and bungalows at Rs 5,400 to Rs 10,000, prices nearly extinct now. Exactly why we love WhatsApp-induced daydreams, and may we never ever wake up from that sweet switch-off.
"Exciting news! Mid-day is now on WhatsApp Channels

Subscribe today by clicking the link and stay updated with the latest news!"
Click here!