The city - sliced, diced and served with a dash of sauce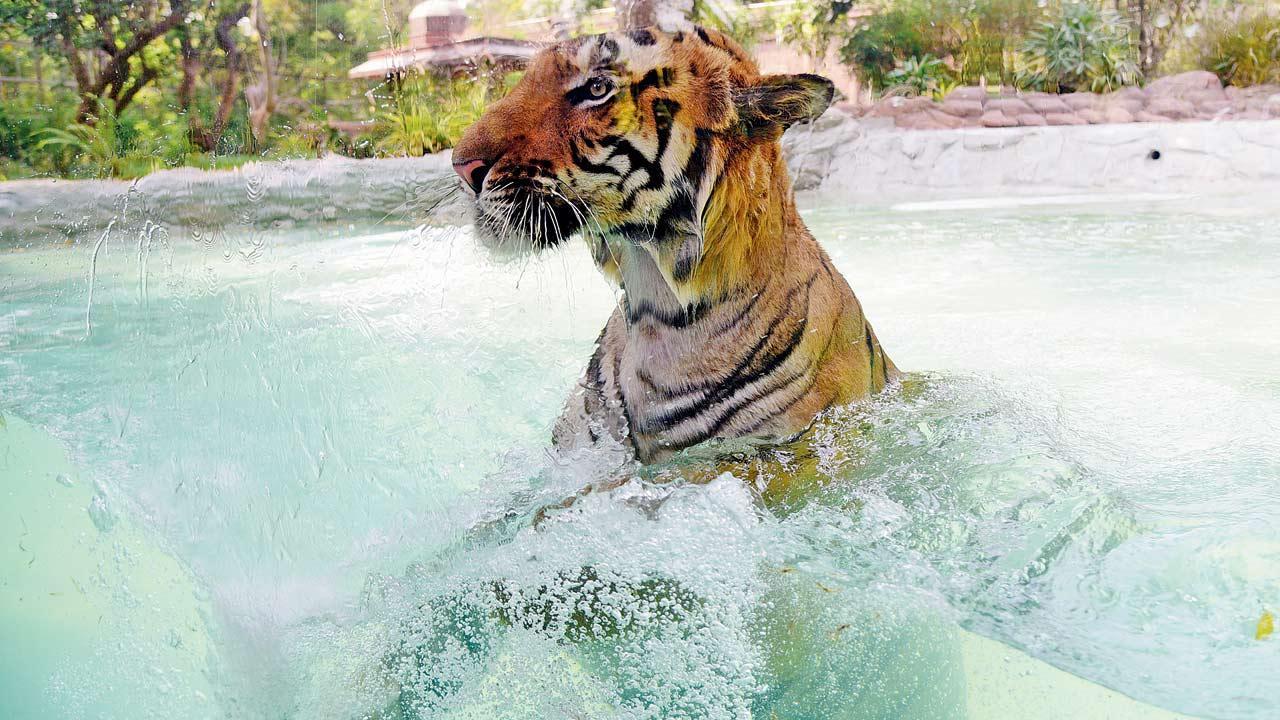 Pic/Pradeep Dhivar
The really cool cat
As mercury levels rise, Shakti, the tiger, cools it off with a swim in a pond at Byculla's Veer Mata Jijabai Bhosale Udyan and Zoo
ADVERTISEMENT
Chalo, BEST!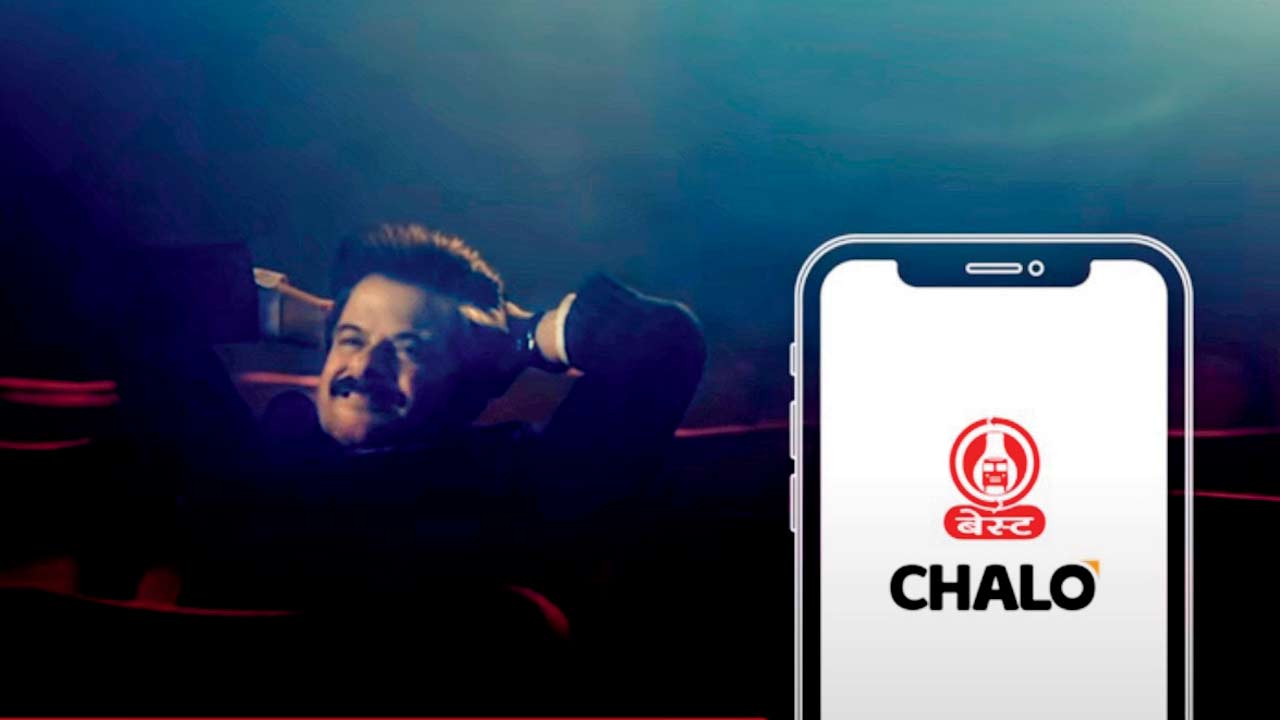 Anil Kapoor in the BEST Chalo advertisement. Pic/Youtube
BEST was one of the heroes when it came to plying Mumbaikars around the city during the pandemic. Now, they have introduced the feature-packed Chalo App which sees the likes of Sachin Tendulkar and Anil Kapoor reminisce their BEST days in a cool advertisement campaign. Speaking about the novel idea, Manoj Varade, its spokesperson, told us, "The app can inform one about the timings of the fleet, and tell if the upcoming bus is packed or empty. There's also a super saver plan for senior citizens. We want people from all sections to take note of it. Being a city boy, Kapoor has some cherished memories of taking a BEST bus for auditions in his early acting days. Both Tendulkar and Kapoor happily came forward to promote the app without charging."
In harmony with Easter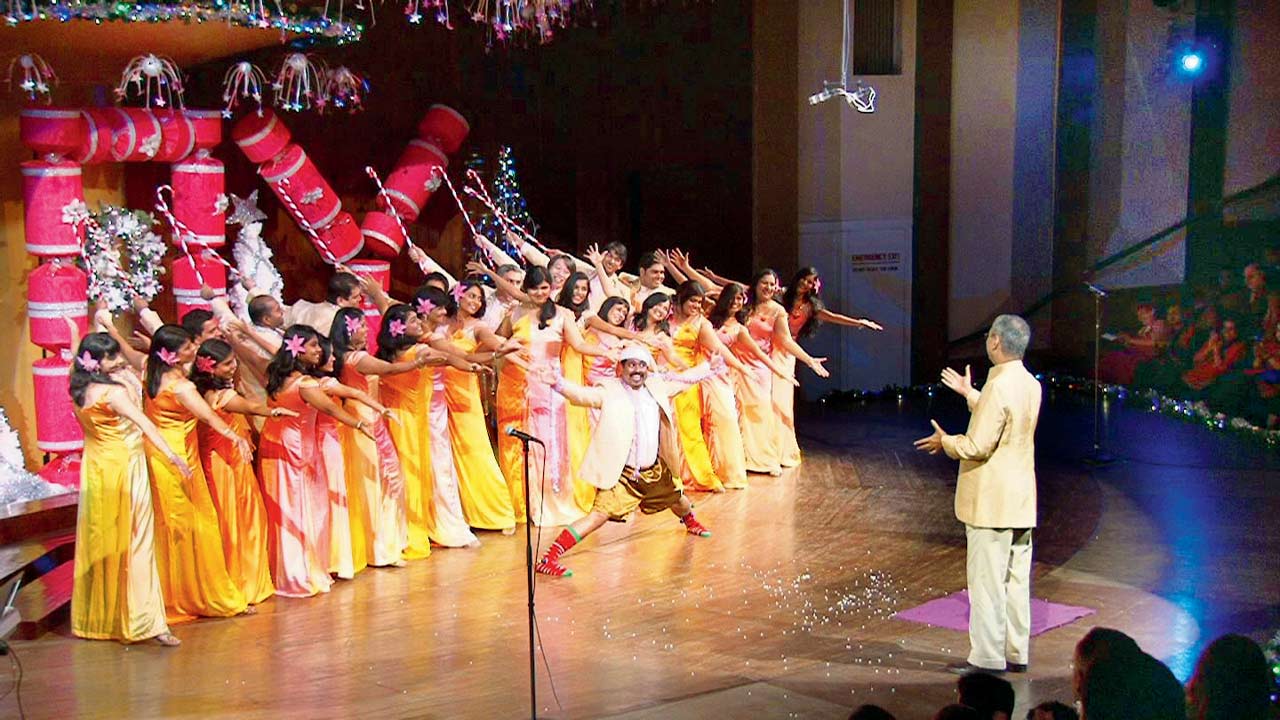 A previous performance by Stop-Gaps Choral Ensemble
In its 50-year history, Stop-Gaps Choral Ensemble has never done an Easter concert, thanks to school exams. But this month-end, various churches across the city will come alive with songs of Jesus' mission on earth in their rousing concert — The Day He Wore My Crown. Created and arranged by David T Clydesdale, it comprises works by several veterans, woven together by him, founder Alfred D'Souza shared. "This is a celebration of our 50th year since we started in Chennai. The music is beautifully harmonised. Since it's a religious kind of piece, we decided to stage it at various churches [starting April 30]."
Shiv said it all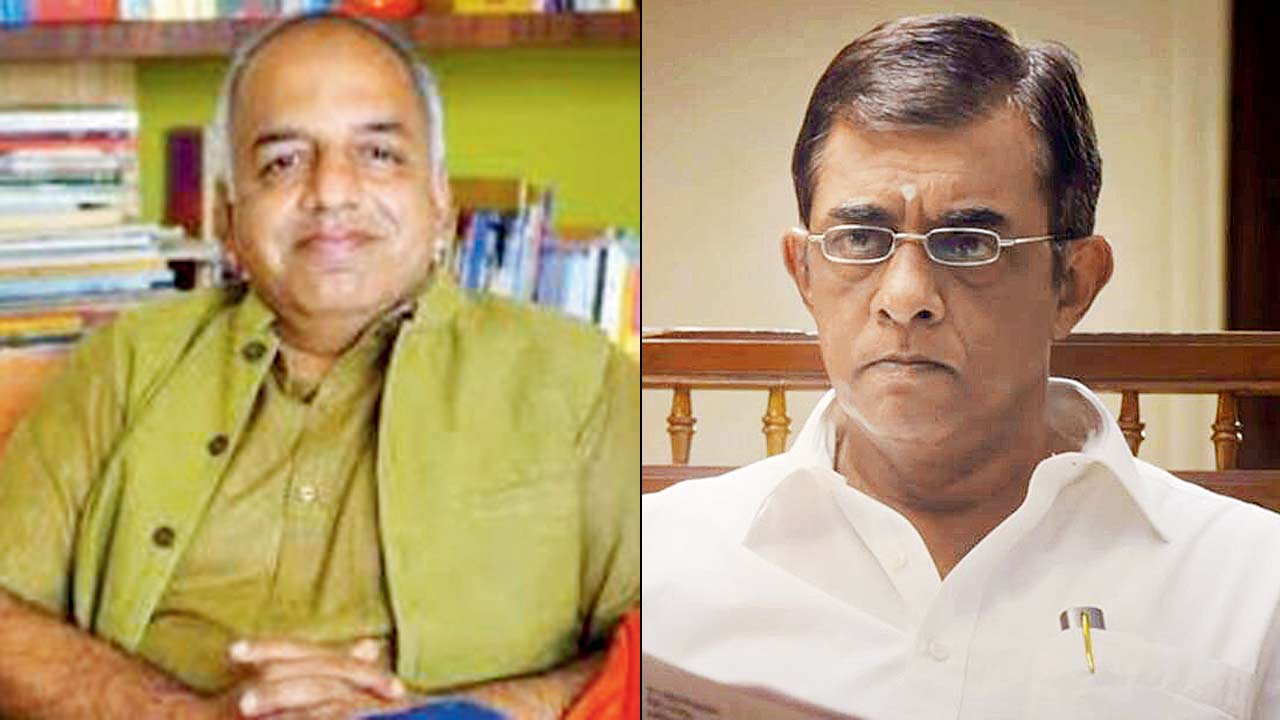 Few might be aware that late Shiv Subrahmanyam lent his voice for the protagonist, Chandarva in The Blue Jackal, Karadi Tales' first audio title in their audiobook series. "He was a great actor, but also a phenomenal voice actor," revealed Narayan Parasuram (inset), co-founder, Karadi Tales. Parasuram, the series' music director, recalled those times: "Shiv acted out the expressions and voiced the dialogues in a unique falsetto voice, an extremely difficult craft. He made words ending in 'o' into a jackal's howl. It's because of his ingenious contributions that the story continues to mesmerise children 25 years after it was first recorded." Subrahmanyam passed away earlier this week following ill health.
Birth of two museums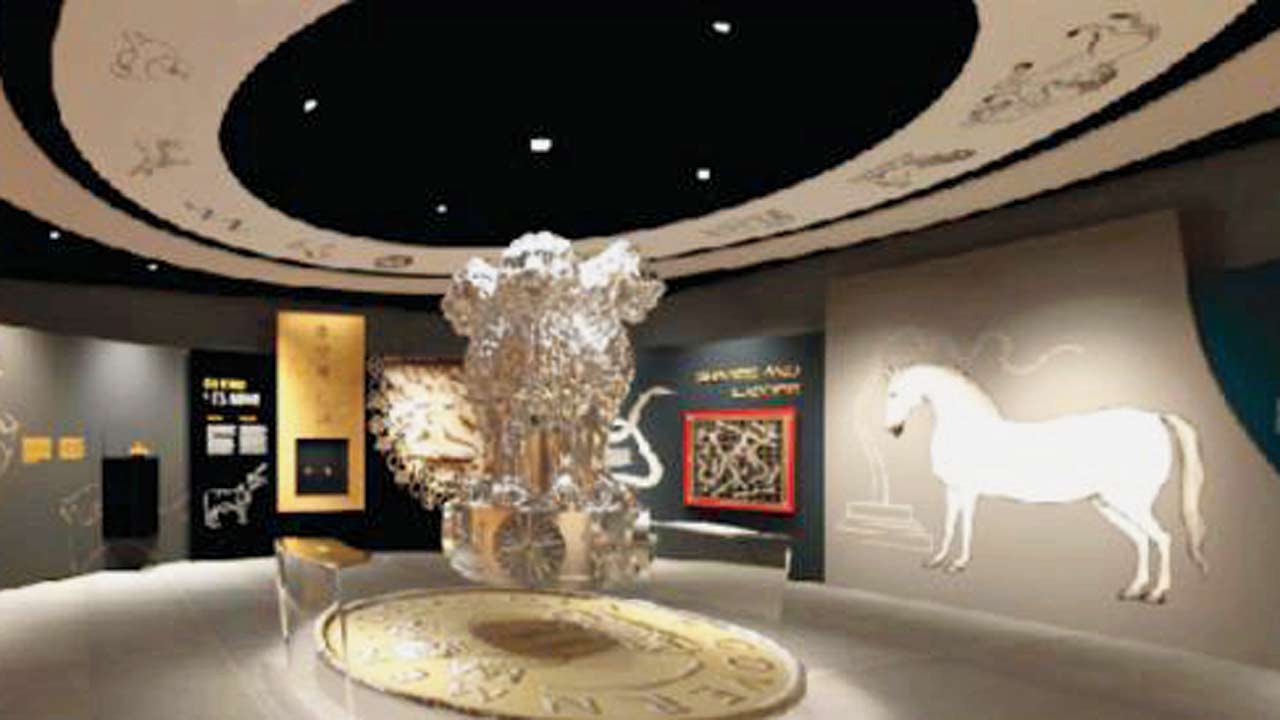 Nirupan: Animals in Art by students of St Xavier's College
The Think Museum Project, an extension of Citi-CSMVS Museum on Wheels (MOW) outreach initiative, was initiated to help students devise their own museum-like exhibitions and learn in the process of creating. Krutika Mhatre (below), project manager at MOW, shared with this diarist, "Physical exhibitions were not possible during the pandemic and so, with the help of 3D images, students curated online exhibitions after closely coordinating with museum educators. Not many people got too know of their online galleries.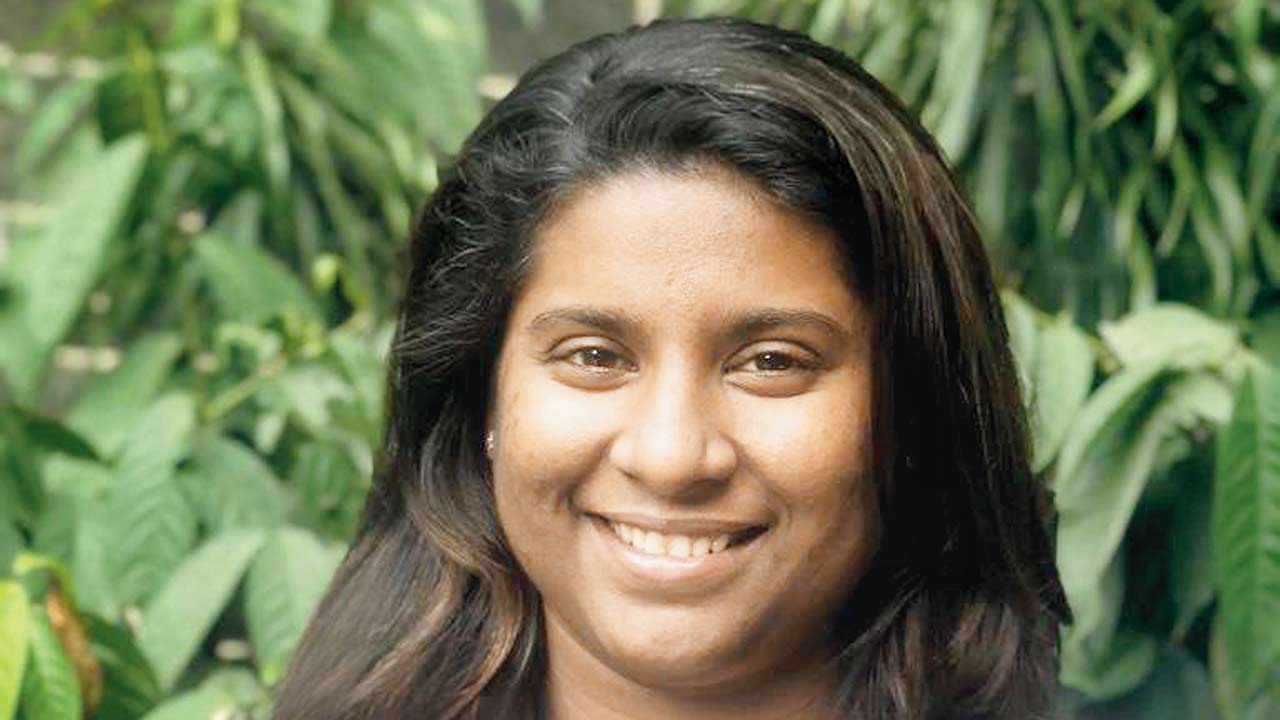 Two of these displays will be finally launched digitally tomorrow." The two museums — Nirupan: Animals in Art and Thinking Stories have been put together by students of St Xavier's College and MET Rishikul, respectively. While the former explores the depiction of animals in prehistoric art, the latter by six and seven graders is a portrayal of fictitious connections between museum objects. Mhatre added that these objects were chosen by the pupils and the make-believe connections were made by them, too. Interested folk can check out @csmvsmumbai for more details.
Design comes a full circle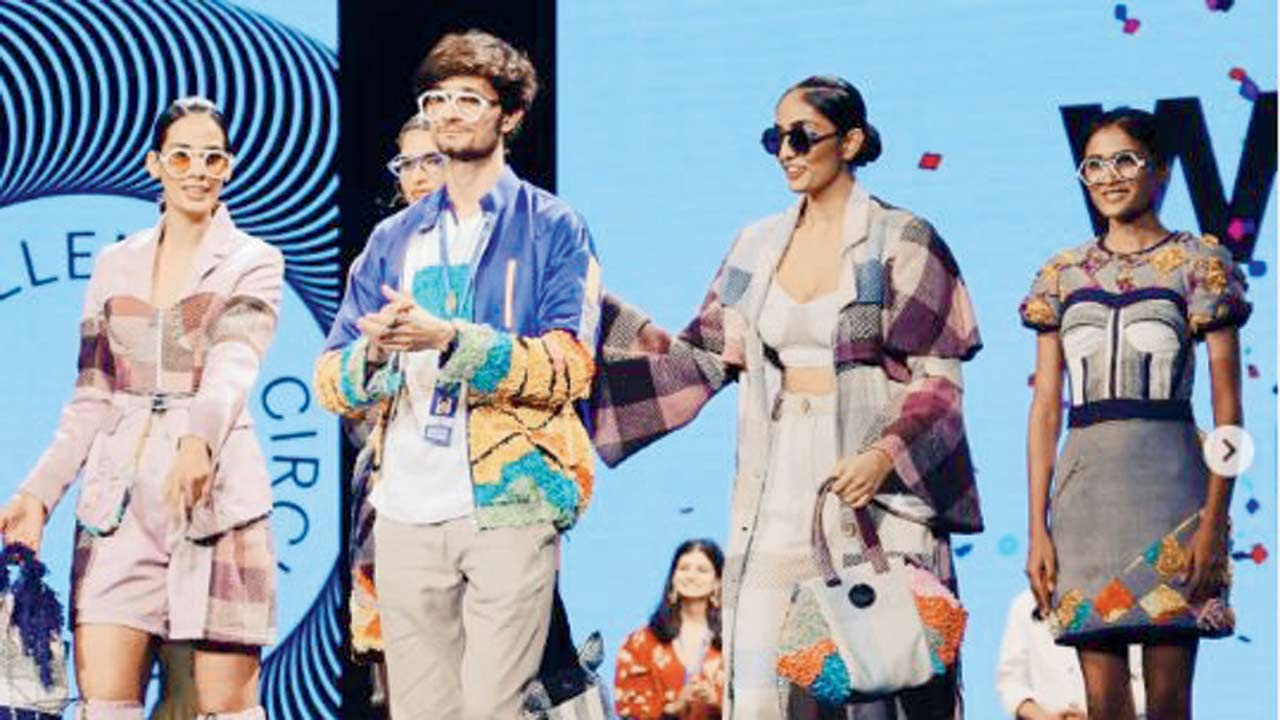 Maurya (second from left) at the finale of CDC 2022. Pic/Instagram
Pratyush Kumar Maurya, founder of Pieux, was awarded the Circular Design Challenge (CDC) by the Fashion Design Council of India and Lakmé Fashion Week, as part of their latest edition. Maurya acknowledged the recognition that the award brings. Pieux is a luxury eco-fashion platform that highlights circular and ethical clothing. Preferring the term eco-designer to fashion designer, Maurya noted the need to make sustainable fashion accessible. He shared, "When demand by consumers and brands for sustainable material or fashion increases, fabric costs will fall, keeping in mind fair wages. Then fast fashion brands will also start using such fabric ensuring it becomes a widespread choice."
"Exciting news! Mid-day is now on WhatsApp Channels

Subscribe today by clicking the link and stay updated with the latest news!"
Click here!