The city - sliced, diced and served with a dash of sauce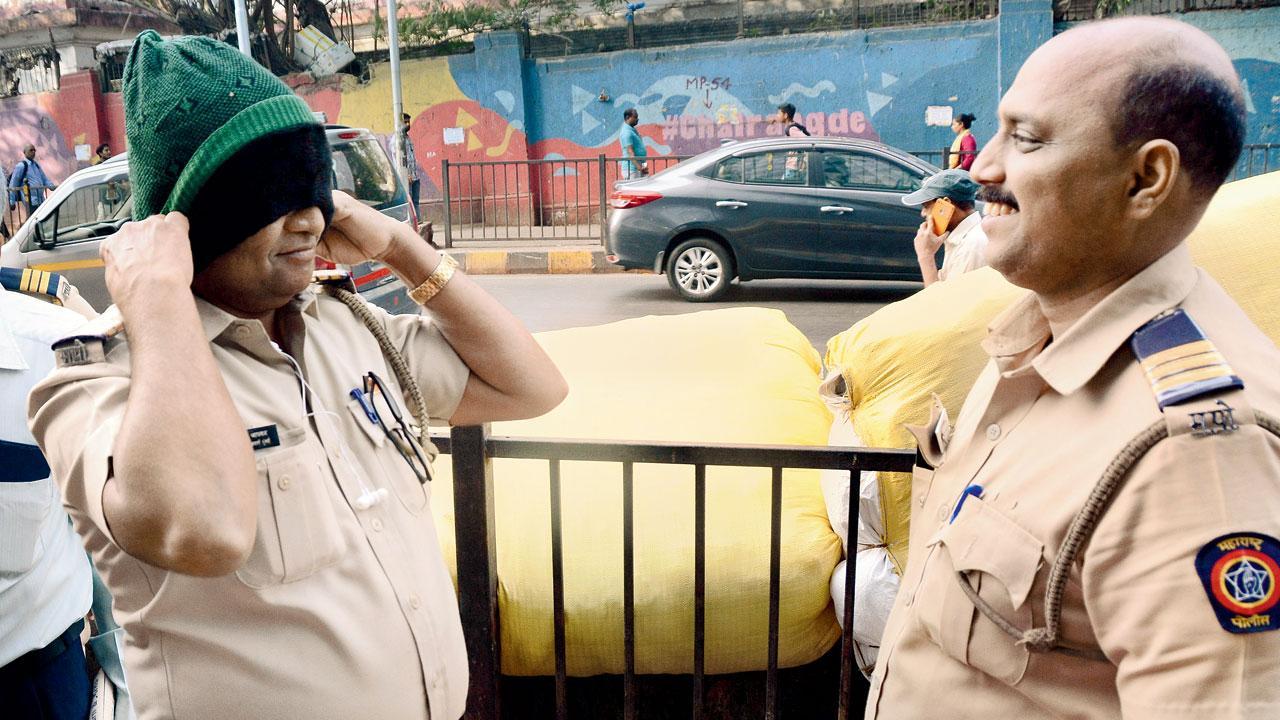 Pic/Sayyed Sameer Abedi
Warming up to the law
A policeman puts on his monkey cap to ward off the cold outside Mumbai Central railway station
Painting a legacy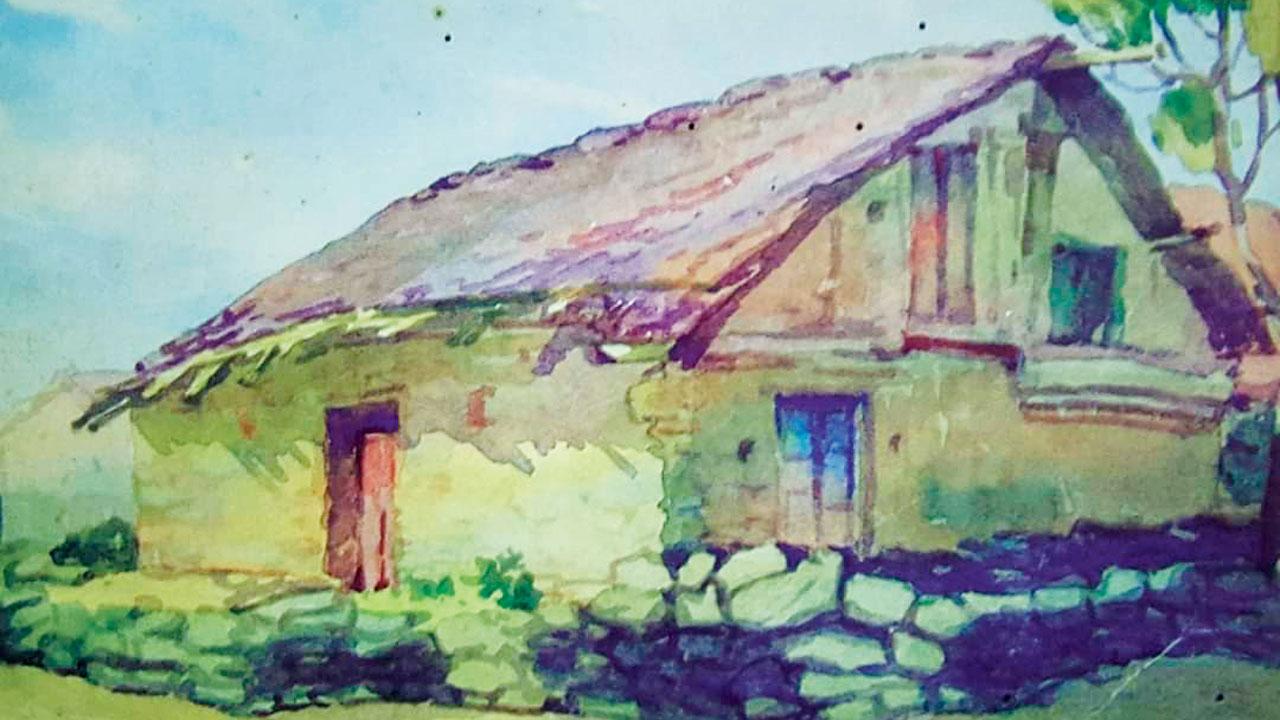 The Hamlet by BV Doshi. Pic Courtesy/Sir JJ School of Architecture Archives
Even as tributes for the late BV Doshi, who passed away earlier this week, continue to pour in, we stumbled upon a gem created by the only Indian to have won the Pritzker Award right here in Mumbai. Before he emerged as the giant modernist of Indian architecture, who worked alongside Louis Kahn and Le Corbusier, and contributed to the structures that now house the Indian Institute of Management in Ahmedabad, he was once a student at The Sir JJ School of Architecture in the city.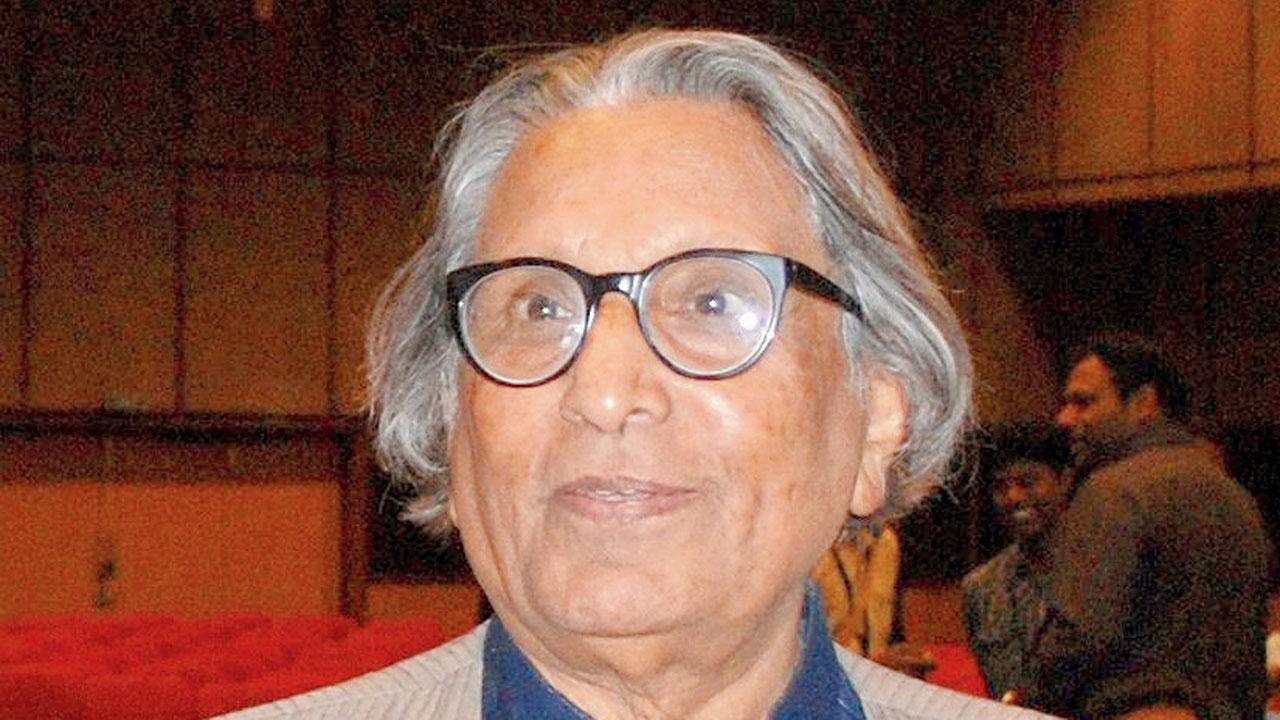 Doshi. Pic/Wikimedia Commons
On his demise, the institution delved into their precious archives to share one of the architect's early works from 1949 — a humble watercolour rendering of a hamlet. Professor Mustansir Dalvi shared that the institute houses many works by esteemed students. "Mr Doshi is probably one of the finest alumni of our institution. It is a matter of pride to have his work as an early student in our archives. This artwork was included in one of the old annual yearbooks of the institution." The painting shows signs of the early play on light and shadow that would become a signature of the great man's architectural marvels. "You can already gauge his skill and aesthetic understanding of elements like light and shade," the professor shared.
Looking for a green light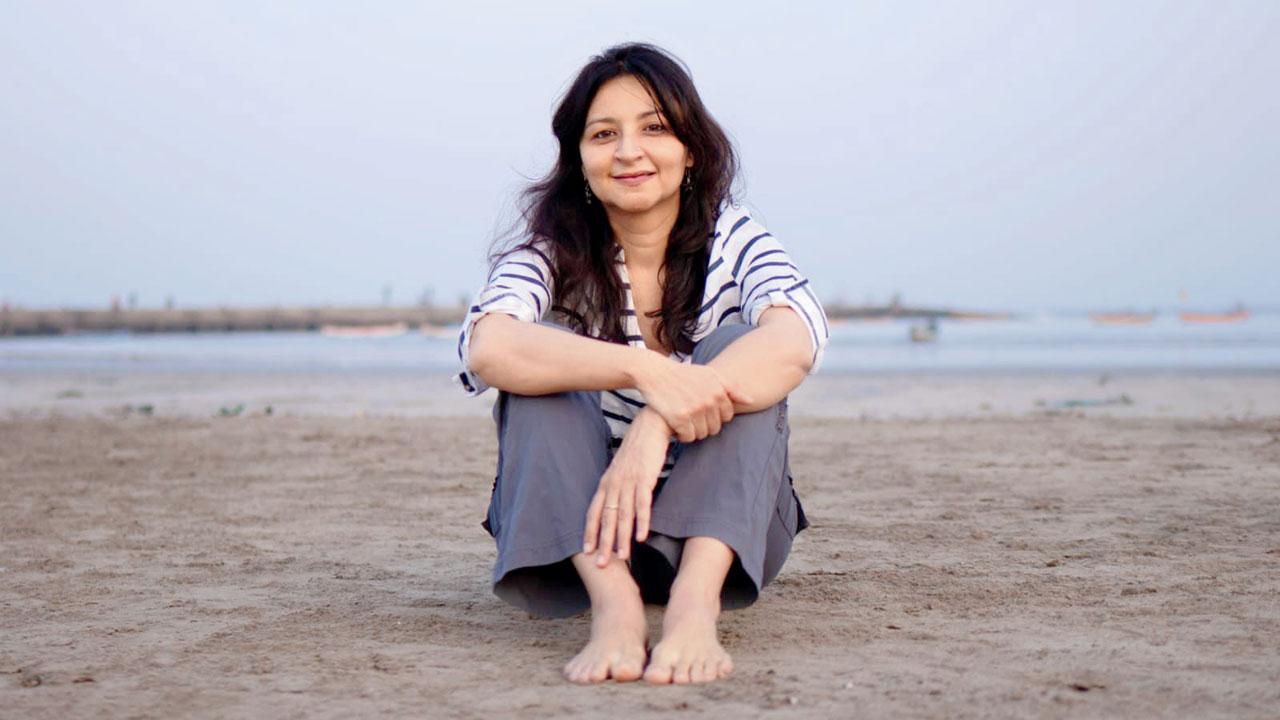 Every Mumbaikar understands the sense of the word 'struggle', even the non-human ones it seems. A panel talk, Asal Hustle, hosted by the Asiatic Society of Mumbai tomorrow at Durbar Hall will bring in four eco-conscious Mumbaikars, including midday's special correspondent Ranjeet Jadhav, to discuss the struggles of non-human residents in the city. "When you start looking at wildlife in your backyard, it builds empathy, understanding and perhaps then, the inclination for protection," said Sejal Mehta (inset), an environment journalist and panellist on the session. She added that all it takes to understand nature is a walk down the beach. "My experiences have taught me that sometimes, we don't even need to travel too far to see wildlife; look carefully, it is around us," Mehta concluded.
A Bandra bugger's burger dream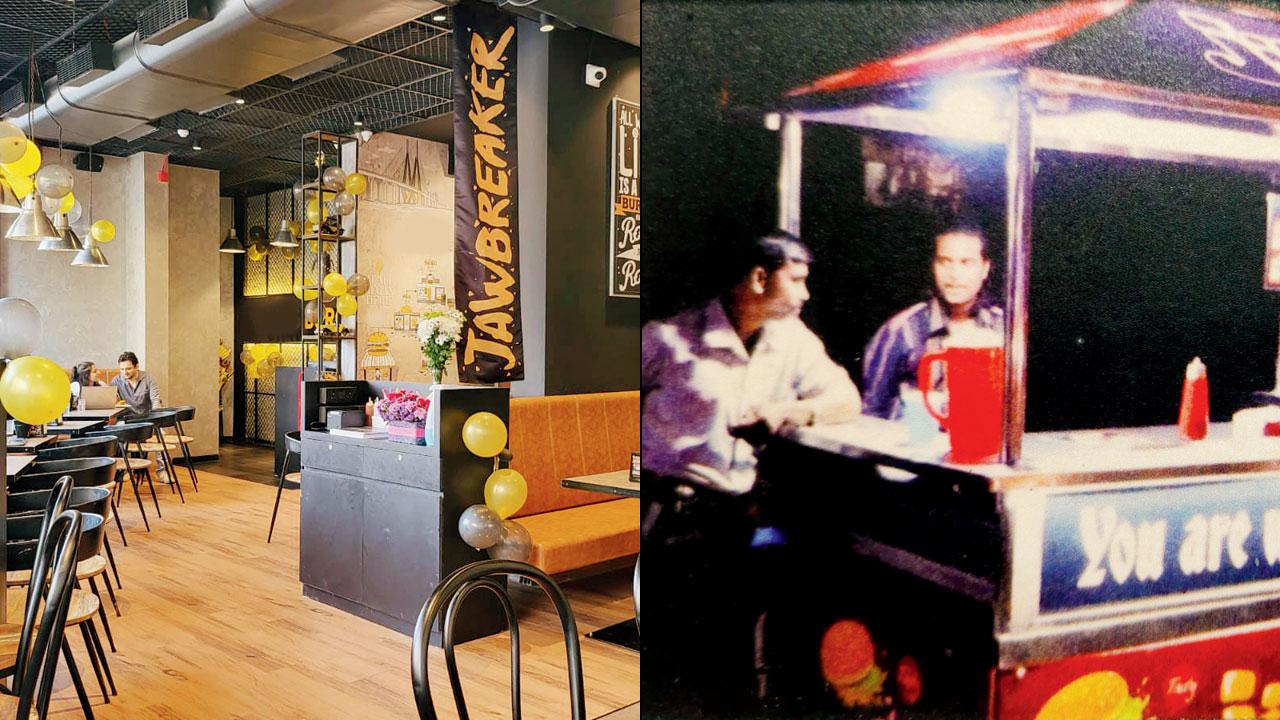 A view of the new dine-in at Bandra (right) Bhore started out his culinary venture with a handcart in Sangli back in 2012
From a handcart in Sangli to restaurants across Mumbai, Jimi's Burger has come a long way. But founder Jimmy Bhore nursed a dream to open his own restaurant in the Queen of Suburbs, ever since he was a college student at St Andrew's in Bandra. The F&B professional turned the dream into reality as he opened a 70-plus-seater dine-in outpost in Pali Hill this week. "The outlet has been in the works for six to eight months but Bandra has always been a vital part of the vision, right from the time I was living in Mumbai as a college student. It was a distant dream when the venture started out as a handcart in Sangli in 2012," he recalled.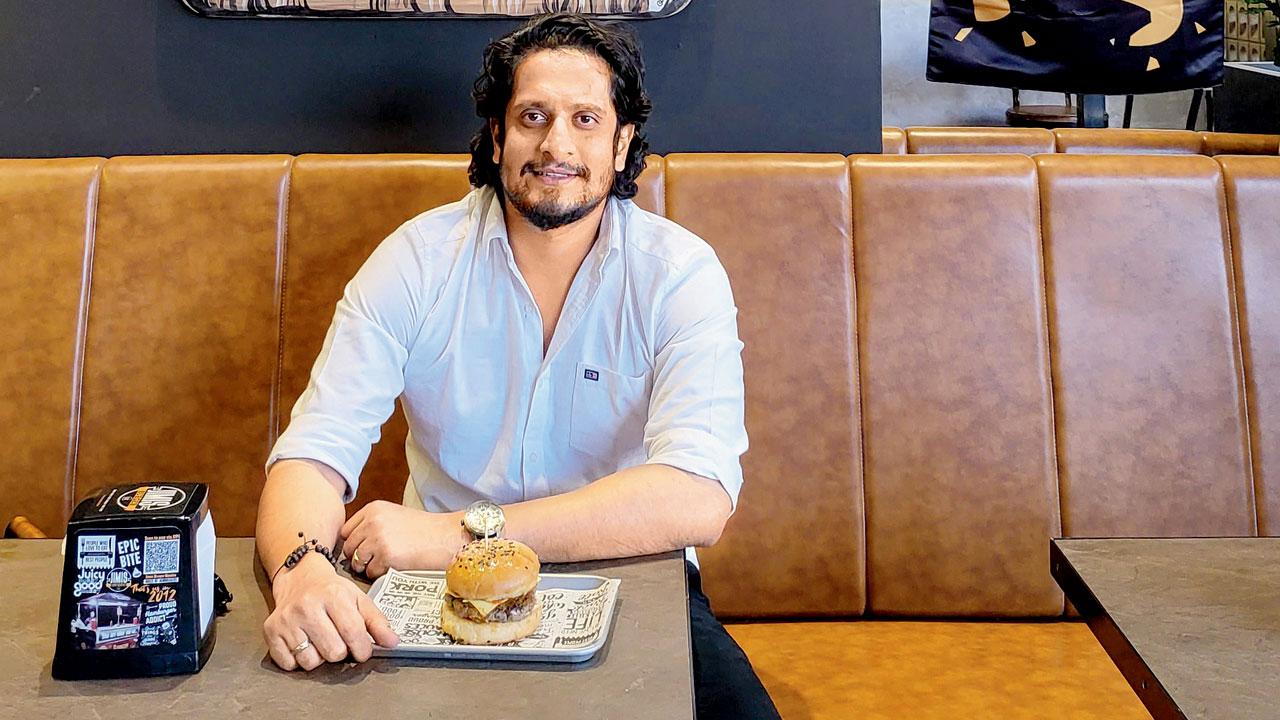 To cater to the suburb's cool quotient, the burger man is dishing out burrata, avocado and beet iterations, apart from prawn patty and Italian pepperoni and cream cheese avatars. Although burger joints like Woodside Inn, Good Flippin' Burgers and Louis Burger, among others, have already set up shop, Bhore is confident that his unorthodox versions will be a hit. "I'm focusing on ensuring we serve good-quality burgers," he added.
Good food for the good fight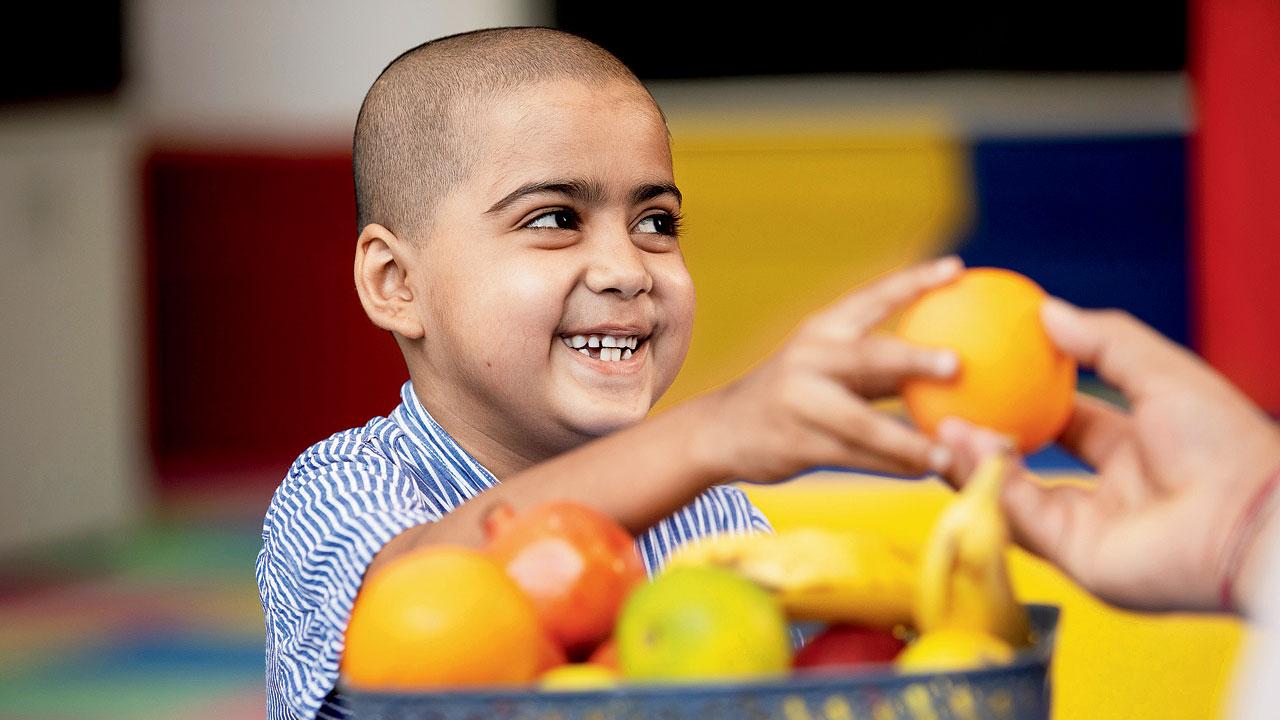 The NGO provides nutrition to children fighting cancer
This diarist always believed in the instinct of women in perceiving life-changing nuances to help solve big problems. In 2013, when Purnota Dutta Bahl began the NGO, Cuddles Foundation, to address malnutrition in kids fighting cancer, she knew exactly why she needed to go all in and dedicate her efforts to solving a problem that lacked adequate awareness. "The biggest achievement is that we've changed the way pediatric oncology is carried out in the country and the standard of care by creating awareness about nutrition. The world has changed in the last decade because of a small step that we took back then," Bahl shared. The 10-year celebration of the women-led organisation will focus on sharing their gratitude to long-time supporters. "It's also important to track the distance we've covered and the changes we've incorporated so we can bring in more supporters and reach more children through our initiatives," Bahl signed off.