The city - sliced, diced and served with a dash of sauce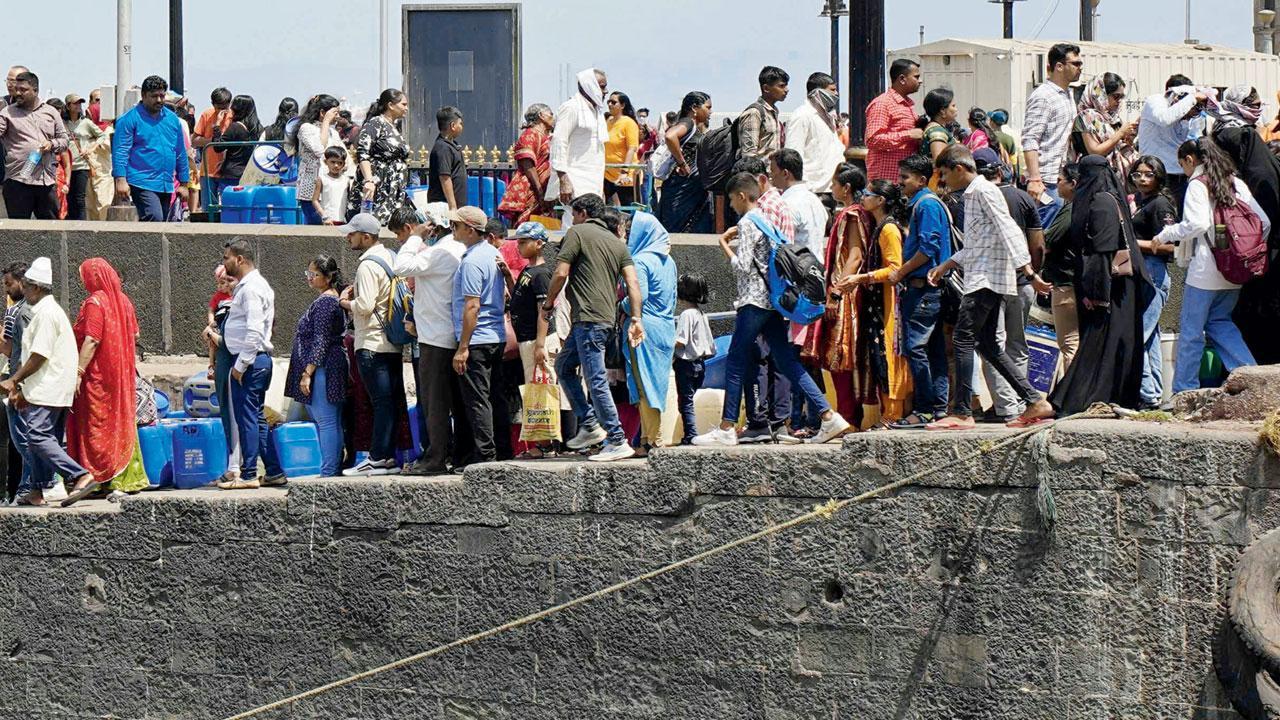 Pic/Aishwarya Deodhar
Lekin Queue?
People line up near Gateway of India to make their way on to a waiting boat to reach Elephanta Caves. 
ADVERTISEMENT
Playing well into his Sixties
Mohanani (centre) receiving the medals
The sixth age of man, Shakespeare said, sees him turn into thin pantaloons with his weak, piping voice. Bah, humbug, says 60-year-old Ashok Mohanani. The city-based businessman turned back time and struck gold at the above 60 national doubles championship and a bronze in the above 50 doubles pickleball tournament held in Sikkim last weekend. For readers, pickleball is a racket sport that combines tennis, badminton and table tennis. Describing the game, he said, "Pickleball is a healthy and physically enriching game; it's at the cusp of tennis, badminton and table tennis. I would encourage young talent in India to take up this game." The secret, Mohanani shares, is a strict diet and regular exercise. An avid player of the game, he told the diarist, "I believe that physical, mental and spiritual wellness together is the key for individuals to stay fit. It allows me to give my very best to the sport." As chairman of the National Pickleball Association, the win was also a matter of pride. He noted, "I have a regular regime of daily exercise where I practice the game avidly. This practice keeps me physically fit and also helps me in preparing for the tournament."
History in the spotlight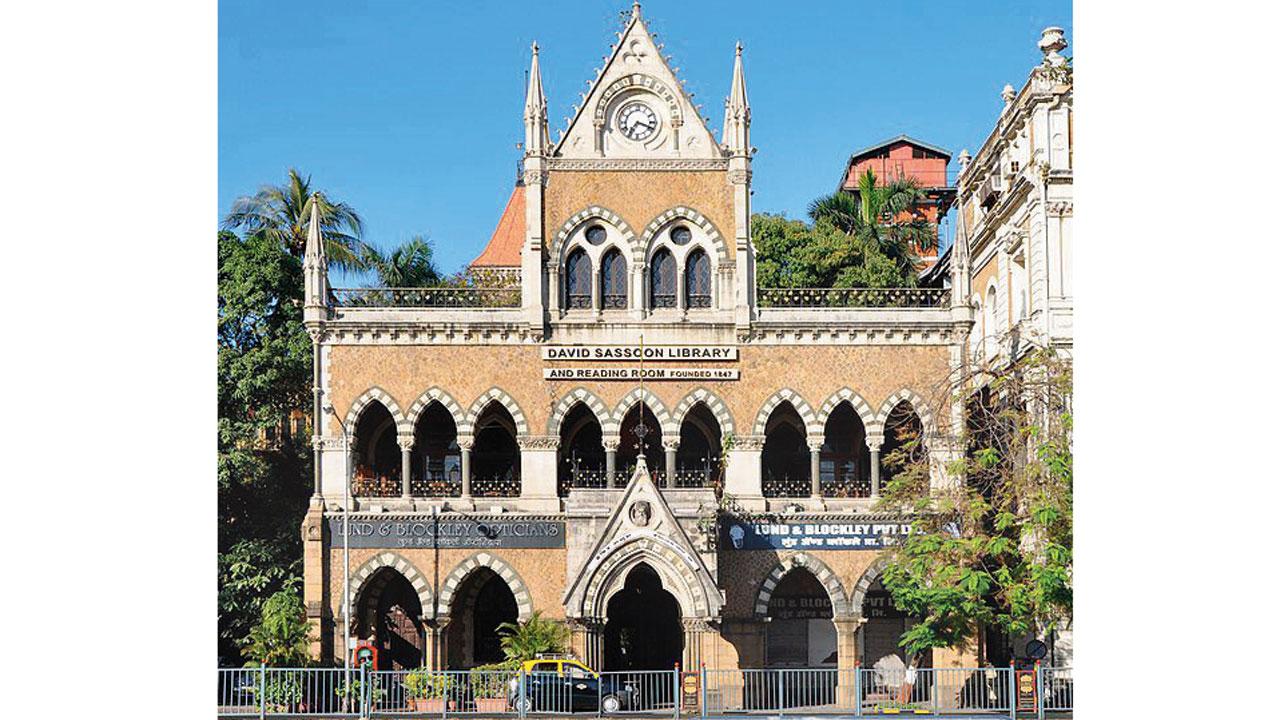 David Sassoon Library before restoration. Pic courtesy/Wikimedia commons
Over 150 years old, the David Sassoon Library and Reading Room, one of the key landmarks in the Kala Ghoda precinct, will reopen tomorrow. The library was shut due to a restoration project, and will be thrown open with much fanfare. To celebrate this milestone, Floating Canvas Company, a city-based event company that organises light shows, will hold a projection mapping experience on the building's façade from June 2 to 4. This will be part of their Mumbai Light Festival initiative.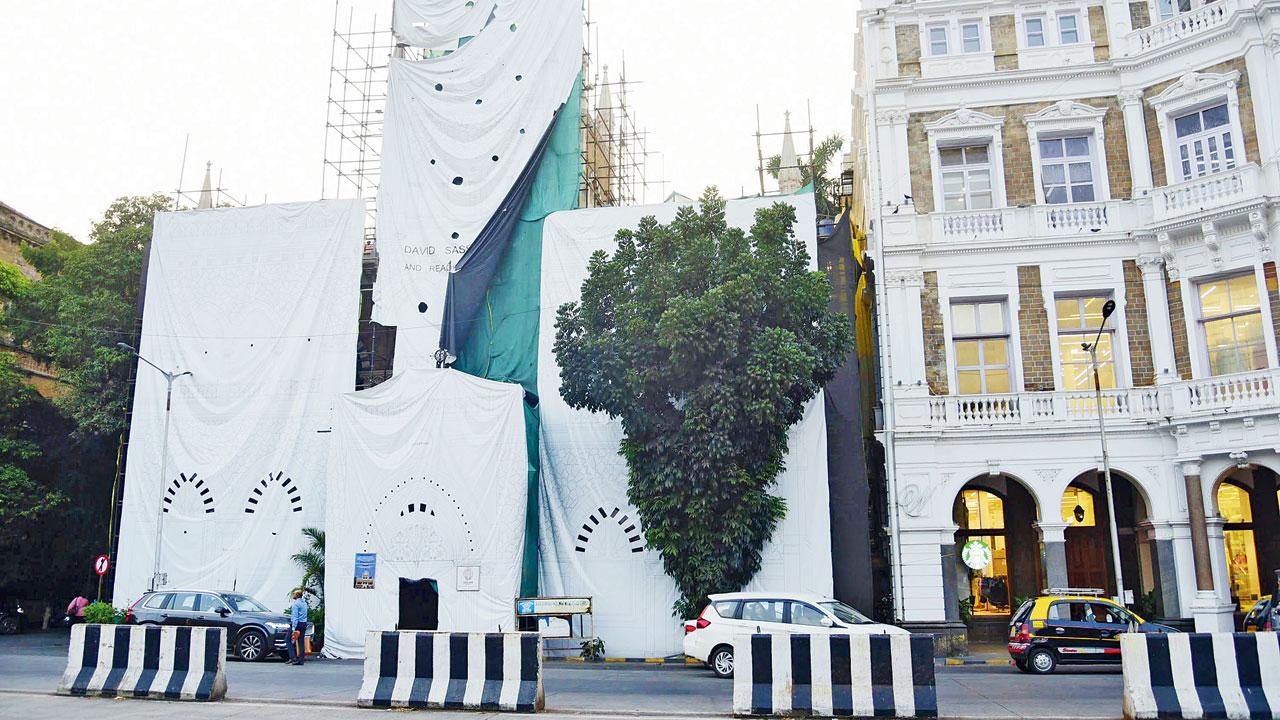 The library during the restoration project in 2022. Pic/Atul Kamble
Aagam Mehta, co-founder, told this diarist, "We will be projecting some motifs and tiles that have been restored in the building, which are well-known to historians. These are the original tiles that had been used during its construction back in the 19th century. This will be a six-to-eight-minute-long spectacle. The restoration team reached out to us to create a "wow" factor for the library and felt that the projection would be the right way to go about it."
The bangles that unite us
A Kasar bangle-maker at a wedding. Pic courtesy/Siddharaj Thale
As far as Maharashtrian wedding rituals are concerned, this diarist remembers eagerly waiting for the bangdi-wala to arrive and adorn the bride-to-be with green bangles — a deeply-rooted tradition of the state. Lawyer and culture chronicler Siddharaj Thale recently posted about a unique facet of Kasars, a Muslim community from the Ramraj village of Alibaug, who have been the torch-bearers of this tradition. "While we may think that it is the wedding that unifies two different religions or communities, it is not true for places like Alibaug. Several communities here have been living together harmoniously for ages. Kasars are bangle-makers, so the responsibility of taking forward this tradition fell on them," he explained. But what worries Thale is the rigidity with which people live in today's times causing this wedding ritual to slowly fade away. He said, "Earlier, the bangdi-walas were honoured by applying vermilion and offered a piece of cloth and coconuts. But because it is a Maharashtrian tradition, other communities now refuse to participate in it. We also do not follow the rituals to the T anymore. What hasn't changed is handing them a fist full of rice, which is how they were paid in barter originally."
For the greater good of art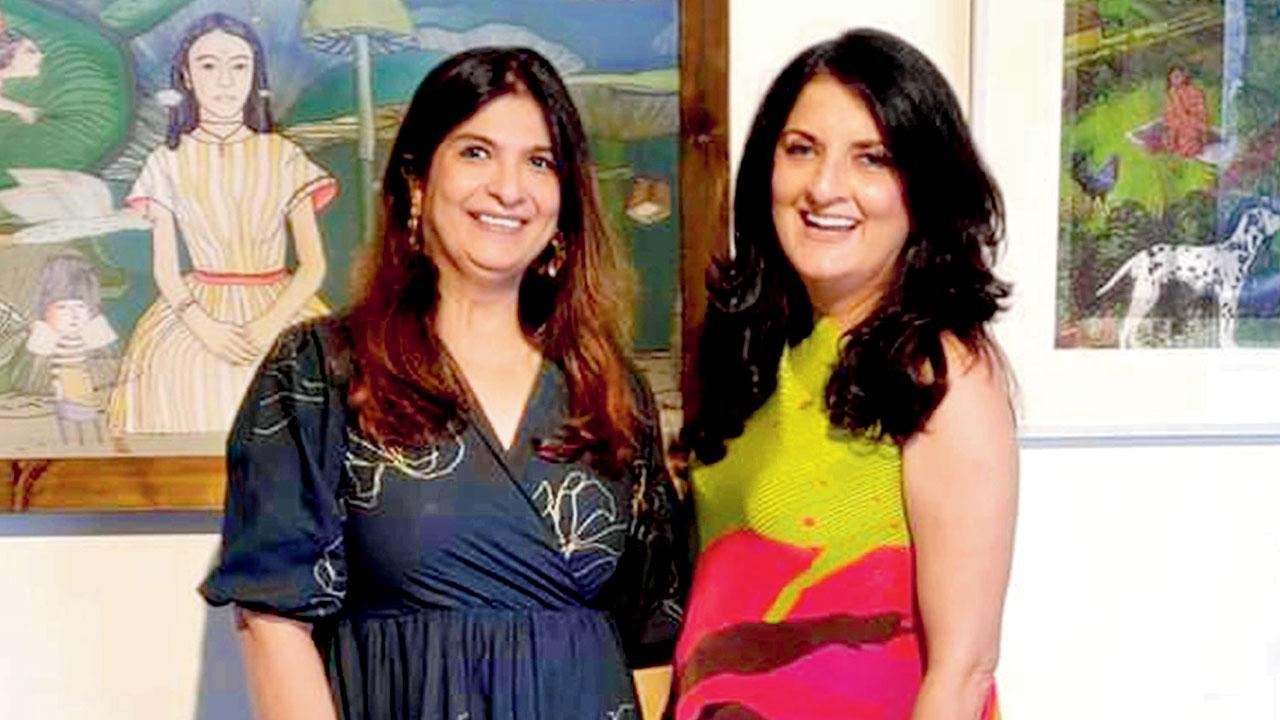 Keen to give young Indian artists an opportunity to showcase their work, the curators.art, a city-based online art gallery, has announced two R25,000 grants to celebrate their second anniversary. "As curators, we are just the eyes that recognise a beautiful creation and show it to the world. So, as the catalyst between artists and art aficionados, we [business partner Rajneeta Kewalramani (inset, below)] felt that it is high time that we help fasten this process and expand our reach with artists," Sapna Kar (inset, above), co-founder, told us. "There are so many artists out there who have the talent but do not have the resources, exposure or marketing ability. On our second anniversary, we decided to start our celebrations by giving back to the fraternity. Both grants are in the painting category; one, for abstract art and the other for figurative," Kar shared. The gallery will also give five selected artists an opportunity to showcase their work in any of the gallery's forthcoming physical shows.
"Exciting news! Mid-day is now on WhatsApp Channels

Subscribe today by clicking the link and stay updated with the latest news!"
Click here!