The city - sliced, diced and served with a dash of sauce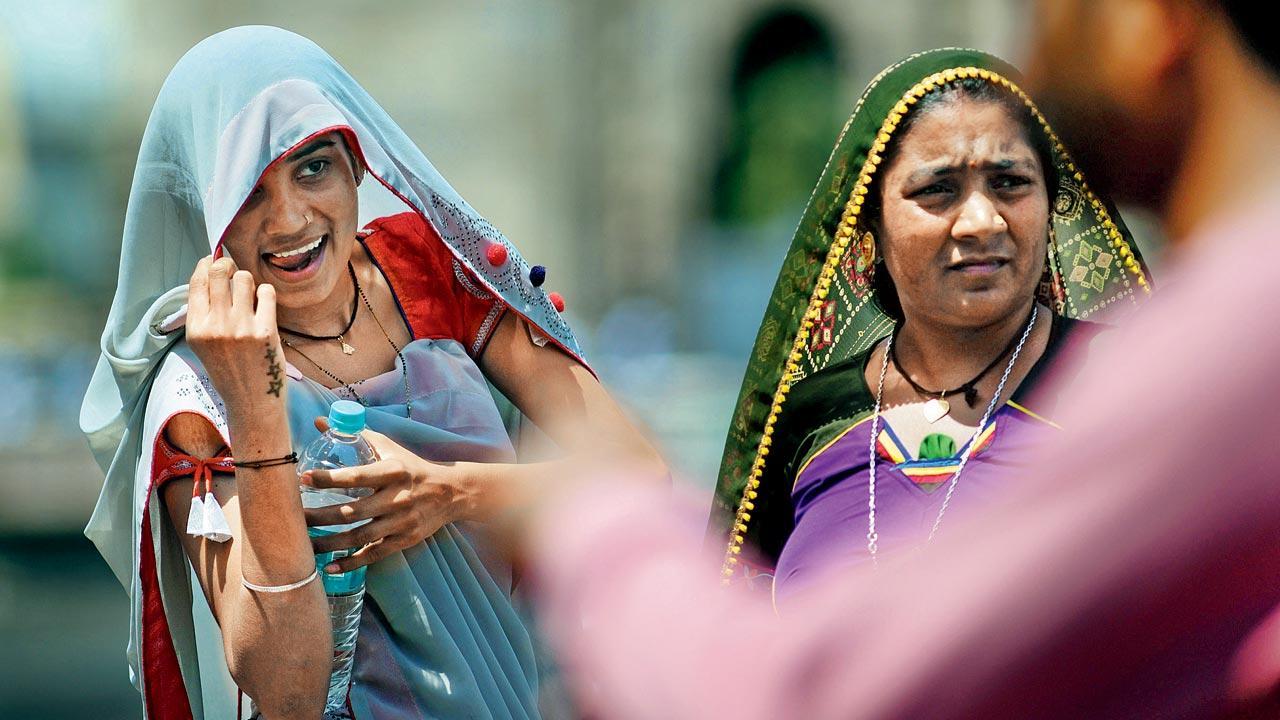 Pic/Pradeep Dhivar
Peek-A-boo
A woman playfully peers out of her veil at Gateway of India.
ADVERTISEMENT
Green choices on autopilot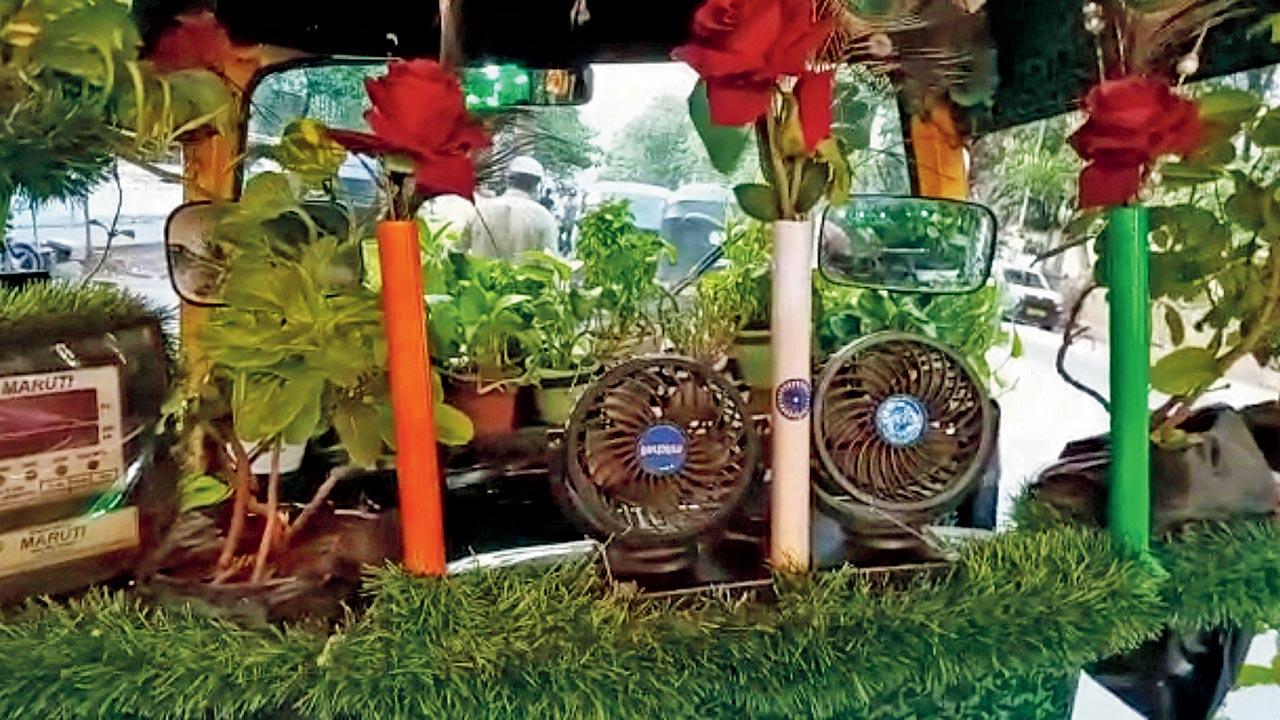 The green dashboard of the rickshaw sports battery-operated fans
Going green can mean so many things but we like it when people go the extra mile with the idea. Take for example Yusuf Shaikh's 'Paryavaran rickshaw' that this diarist spotted in Goregaon East earlier this week. We were immediately intrigued by the cutesy pots of flowering plants installed near the steering wheel and the winding creepers that covered the roof of the vehicle. We reached out to Shaikh to know more about his unique auto, to which he proudly explained, "I have always had a keen interest in nature. We were taught in our madrasa that trees should be protected. It was my dream to adorn my house with plants. However, I live in a cramped space. When I bought my auto rickshaw in 2018, I decided to decorate her instead." Shaikh also urges his customers to plant saplings in their homes.
Another complex joins the list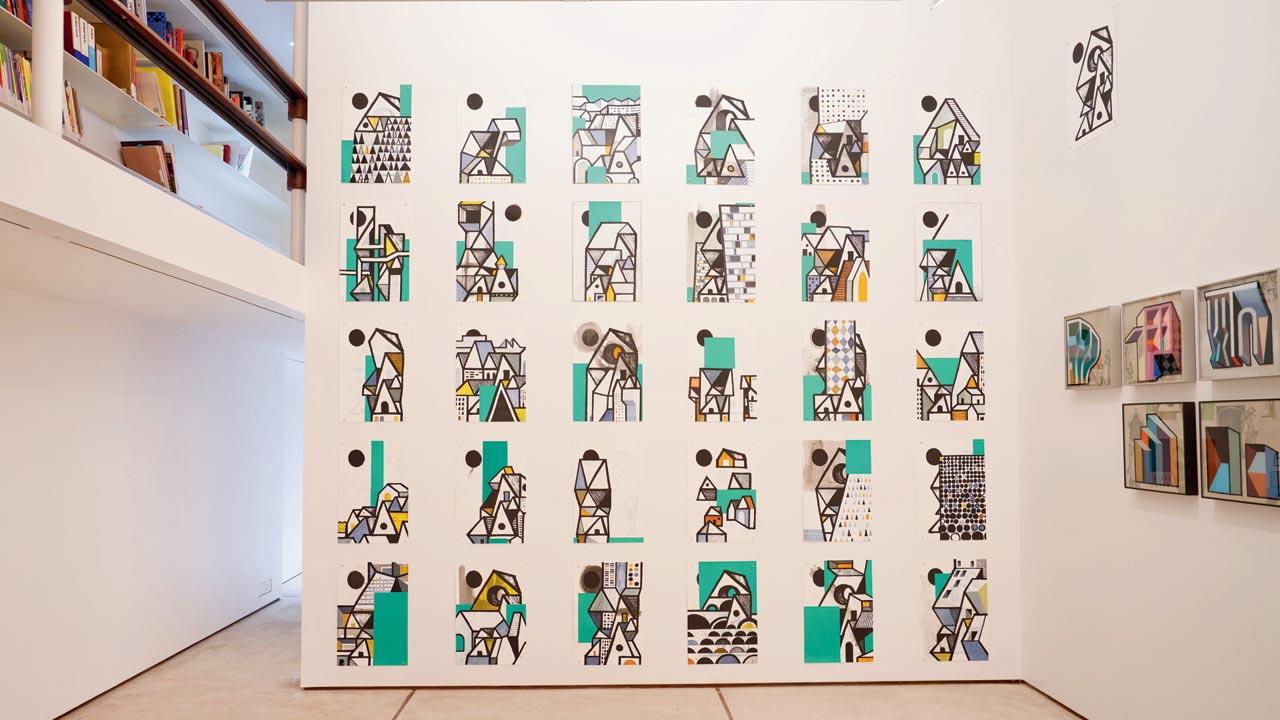 A wall featuring artworks that are part of Edifice Complex, which is running until June 10 at TARQ's new space in Fort Pic courtesy/TARQ
We have heard about shopping and residential complexes, of Oedipus and Electra complexes, and a lot about vitamin B complex — since COVID-19 hit us. But what is edifice complex? Had contemporary artist Sameer Kulavoor not explained otherwise, this diarist would have assumed it to be a newly coined phrase. Kulavoor's eponymous exhibition — Edifice Complex — is ongoing at Tarq Art Gallery's new quarters in KK (Navsari) Chambers, Fort. Elaborating on the name, he said, "It is borrowed from a phrase that was coined by Behn Cervantes, a Filipino activist writing in the time of the autocrat, Ferdinand Marcos. It refers to the phenomenon where organisations, governments and individuals become obsessed with building grandiose structures to pass on an impression of power, status or progress. This is done at the expense of more pressing needs." The series comprises sequential drawings and reverse painted transparent sheets based on his observations during his travels to different parts of the country. Kulavoor clarified that the complex is not just restricted to big organisations and governments. "It can be seen among people with great purchasing power as well. It is spotted when one tries to build something that satisfies their ego and not their needs."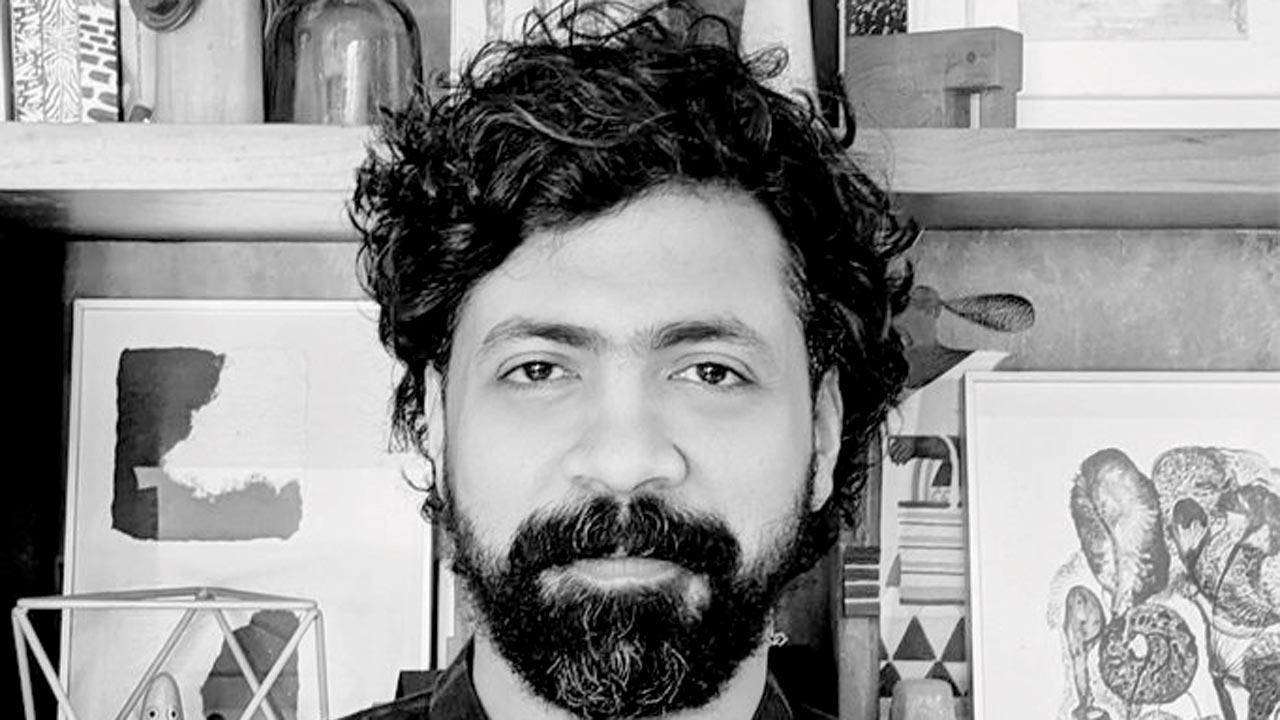 Sameer Kulavoor
New digs, old faces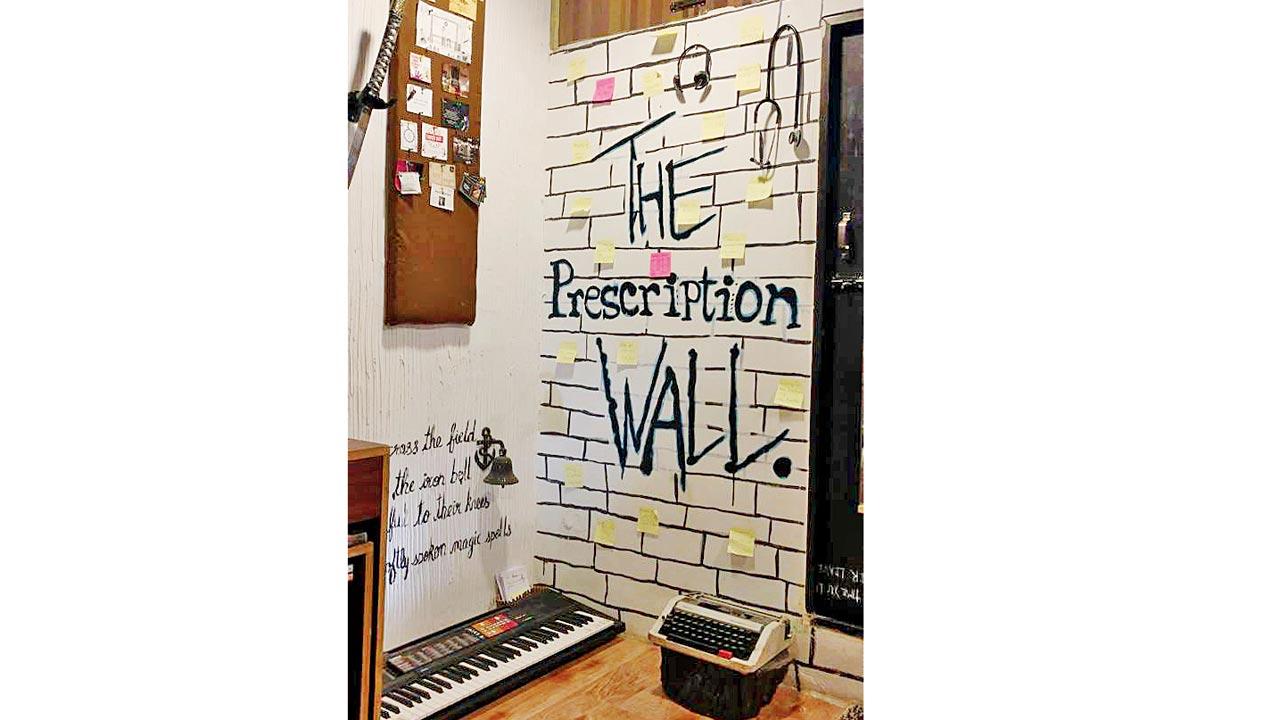 A musical corner at Adagio Lite in Anslem Villa, Bandra
After losing its previous home in Ranwar Village, Adagio has found a new space close to their old haunt. Now called Adagio Lite and housed in Anslem Villa on Chapel Road, the space is preparing for their first vinyl night today. Founder Aman Gujral shared with this diarist that they have tried to retain corners and signages from the previous place so that visitors do not miss the warmth of familiarity. "Adagio Lite has taken shape in my home, which I moved into during the pandemic. We are still adapting but it is nice to see the area take shape," Gujral said, chuckling that he is currently 'homeless'. 
Young Sindhis yearn to belong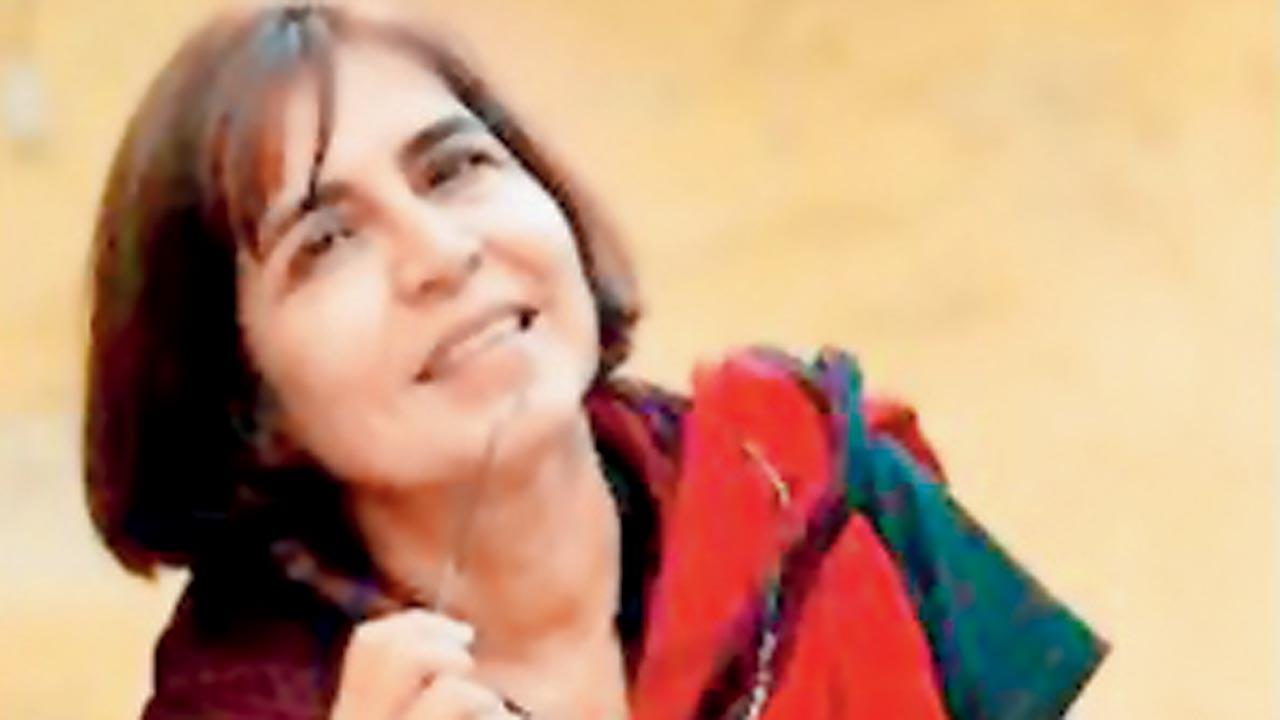 We can move cities and change jobs but the one thing that brings us closer to our homelands is the search for our roots. Responding to a similar yearning,
@sindhisunite — a global platform for Sindhis spread across the world — has organised a digital discussion with city-based poet Anju Makhija (inset) this weekend. The Sahitya Akademi awardee will be talking about the poetry of Shah Abdul Latif with reference to her translated work titled Seeking the Beloved. Makhija told this diarist, "There's a huge revival of Sindhi culture now. It's been 75 years since the Sindhis lost their land and now, after settling down, the second and third generations want to know about their culture. Latif was popularly known as the Shakespeare of Sindh. Although Latif's poetry is spiritual, it is accessible even by the youth as he uses folk tales to communicate his thoughts. I will be talking about these folk tales which have been used as spiritual allegories, and about symbolism in Sufi poetry."     
Van Gogh in Thane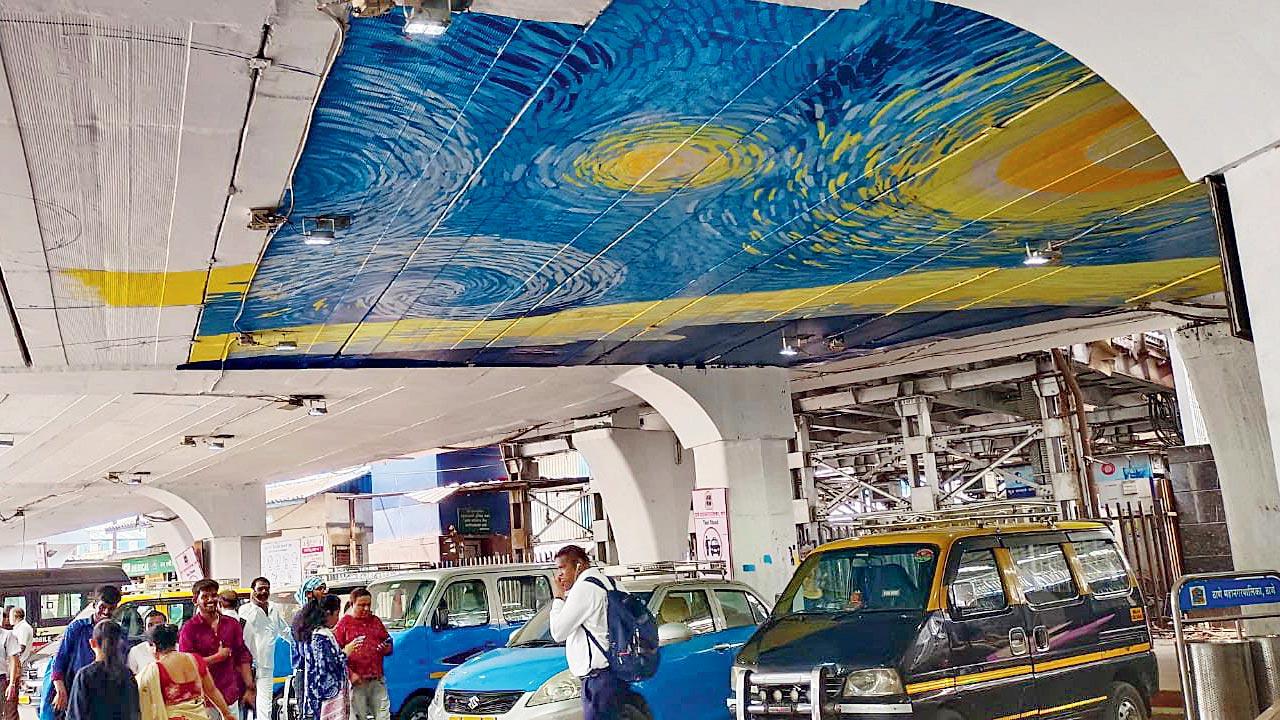 Quite a few neighbourhoods in the city are being given a makeover with street art and murals, but the extended suburbs are a different story. So, it was a pleasant surprise when this diarist spotted an unfinished replica of a Van Gogh artwork outside Thane railway station. Painted on the underside of the flyover on the west, the take on Van Gogh's Starry Night hangs unnoticed by busy passers-by and bored bystanders. A cab driver parked there casually informed us that the mural has been around for a month. It made us wonder why the desi Van Goghs of the suburb left the project unfinished. Do you practice ecotourism?