The city - sliced, diced and served with a dash of sauce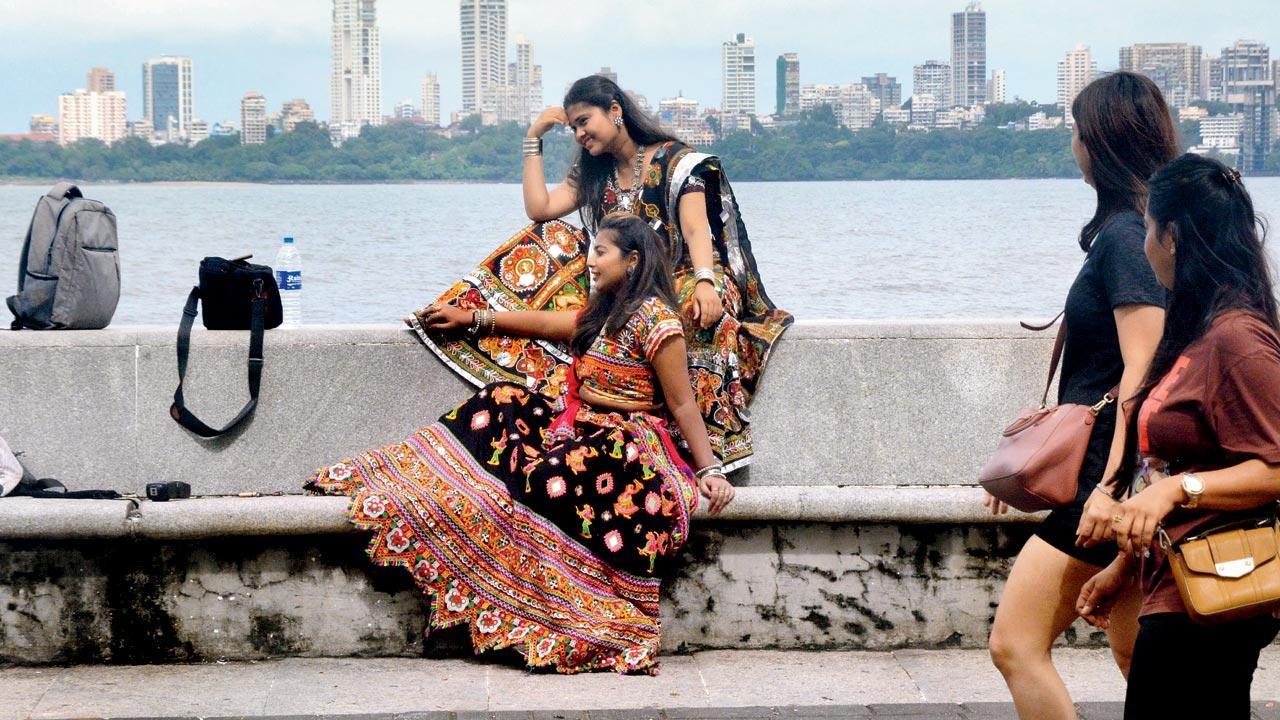 Pic/Satej Shinde
They're Twinning 
Two women look on as two others pose for photographs in their Navratri dandiya attire on Marine Drive.
All set for the picture perfect opening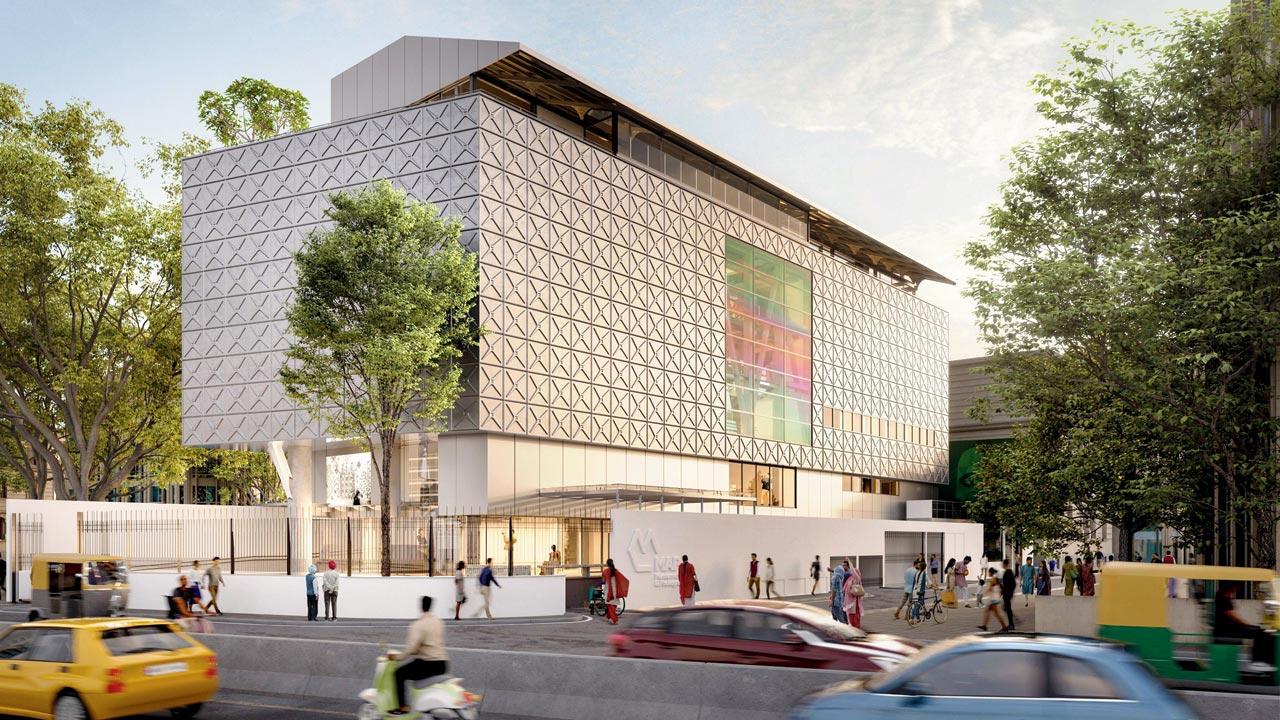 A mock-up rendering of the physical  museum
From offering a digital platform for art, culture and design during the pandemic, to finally creating a physical space, philanthropist and collector Abhishek Poddar's brainchild, Museum of Art and Photography (MAP) has come a long way. Scheduled to open its doors on December 11, the project has over time digitally mapped the works of South Asian culture across the world. Director Kamini Sawhney described the museum as a tool to improve accessibility, "From the beginning we wanted MAP to be accessible for everyone. And to speak to a young generation whose visual experiences are greatly influenced by the digital world." With more than 50 per cent of the population under the age of 25, Sawhney noted that the project has already made headway. She said, "We are fortunate to have been able to start from scratch by thinking in an integrated way about how to approach audiences, whether in schools in Bengaluru or in communities across the world. Audiences that we couldn't have reached through the building alone." As for the space, it will open with inaugural show of Jyoti Bhatt's Time and Time Again, a retrospective drawn from MAP's archive of 1,000 prints and 60,000 negatives from Bhatt's body of work. The museum will also host the solo show, Chirag-e-Al, by artist LN Tallur. Visitors will also be able to enjoy sculptor Stephen Cox's installation, Rishis among other works.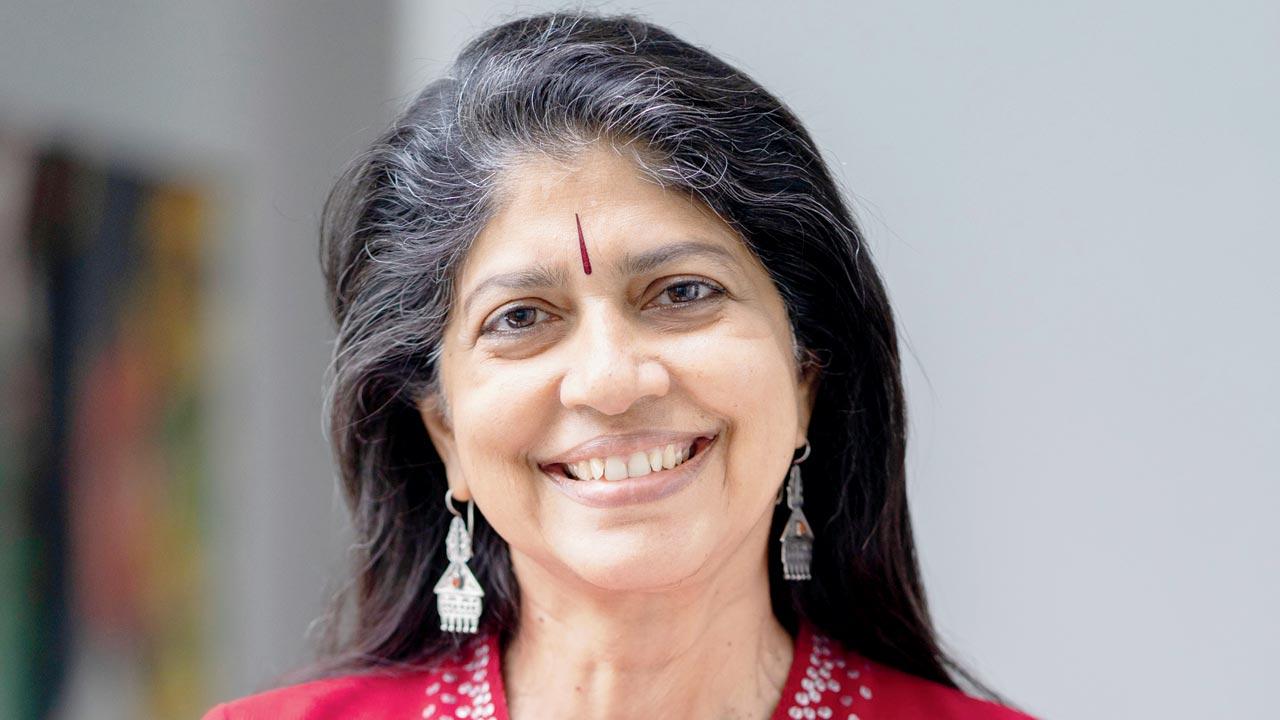 Kamini Sawhney, director of MAP, Bengaluru
They give two hoots, and more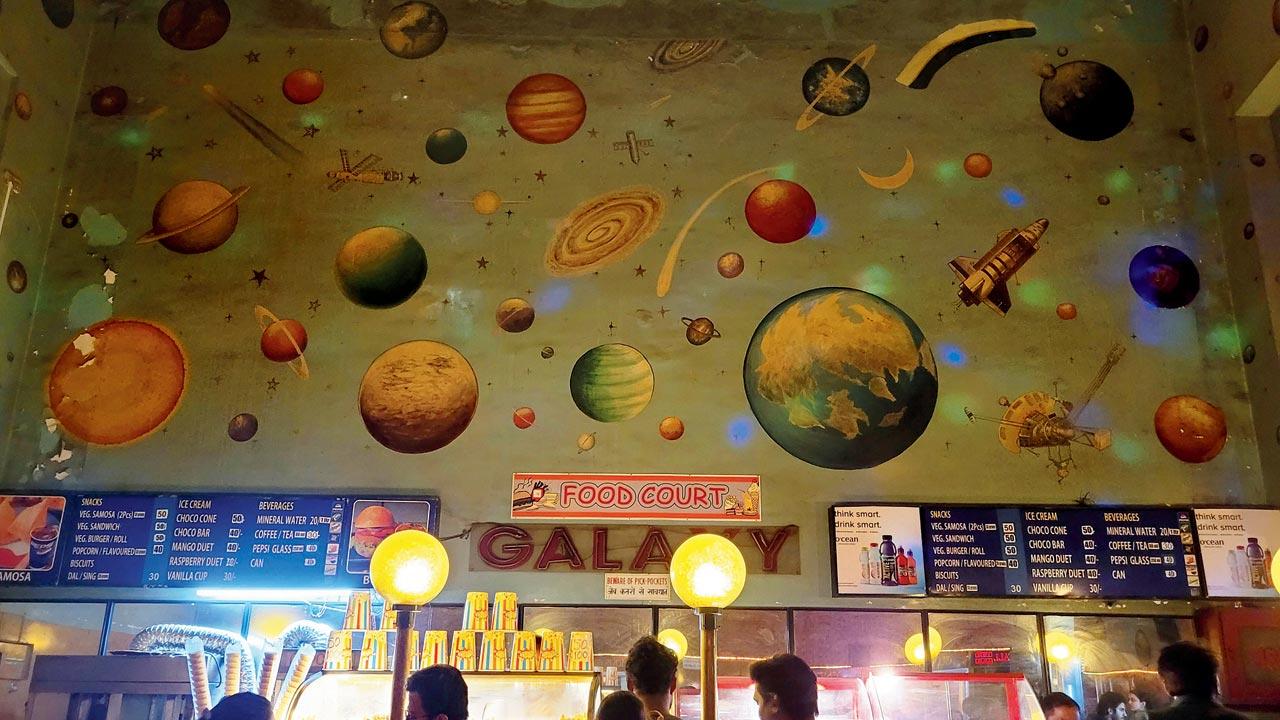 The stars hover above the audience at the popcorn counters at Bandra's G-7
Despite the countless sublunary nudges from cookers, the closest we have ever come to whistling is making an 'O' with our lips. So when a 238-seater cinema hall burst out in whoop and a holler for a late-night show of Chup, this diarist was scared stiff. New to such fever, and semi-seasoned to gauging the perils of belonging to a disadvantaged group, we tried to focus on Dulquer Salmaan. The audience at G-7's Gemini screen in Bandra took our cue. They whistled, hooted and danced every time the actor swayed to the song, Jaane kya tune kahi. Our male friend seemed strangely comfy. Fifteen minutes into the film, we were awestruck by the energy of a community that could still carry popcorn, chips and cola to a movie theatre, could jump at regular and funny dialogues, could cuddle in the corner seats, and just be. As cellphone flashlights flashed in this one-of-its-kind venue, we spotted groups of women, at perfect ease. This diarist left soon after the interval after clicking pictures at the retro food and ticket counters. Equipped with the multiplex's 40-year-old history, we plan to return to this space soon for a Bollywood masala flick.     
What's in a name?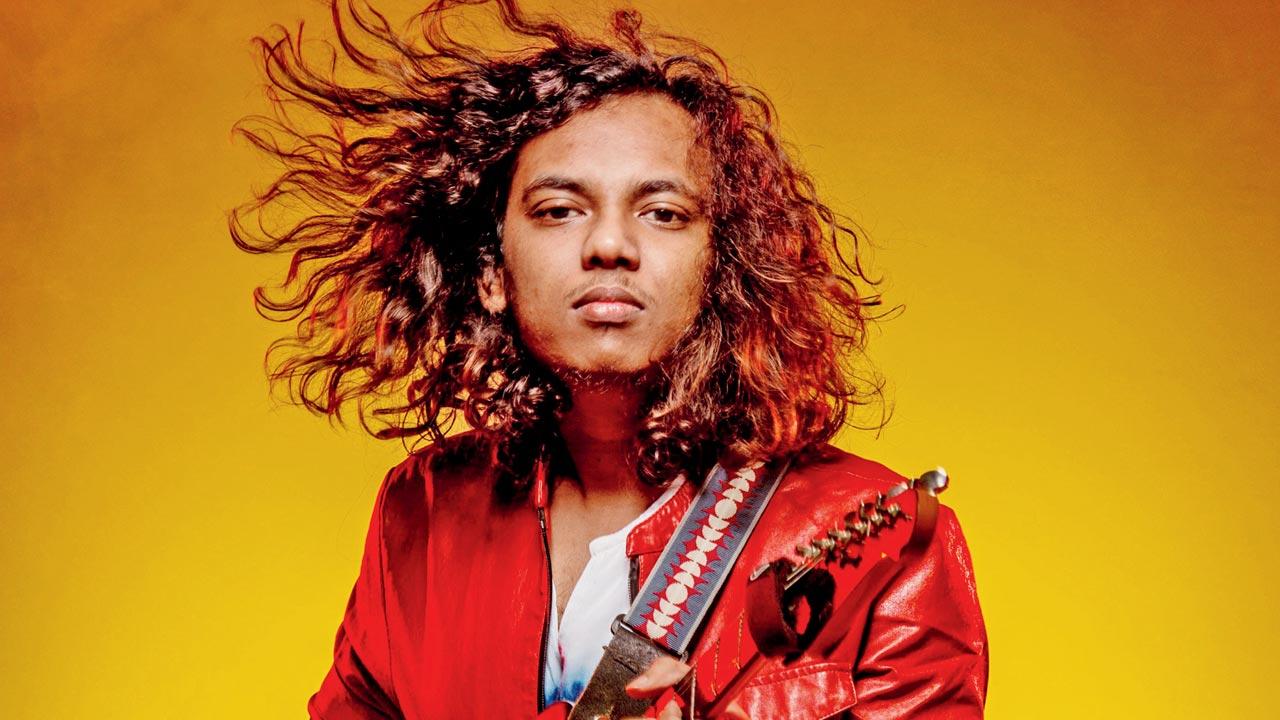 Rhythm Shaw. Pic Courtesy/Antonin Kelian Kallouche
Mumbai-based Darshan Doshi trio took home the Best Rock song at the recent Clef awards in the city over last weekend. The award went to the song, Insrhy Master from the Live on Tour 2021 album. Guitarist Rhythm Shaw told us that it was back in 2011 that he first composed the track with keyboard player Suman Bhattacharya. "The song was appreciated by Jennifer Batten, guitarist for Michael Jackson, and guitarist Brett Garsed," he revealed. The quirky title though is another story. "It refers to the file name 'Ins' for instrumental and 'Rhy' for my name, that the master file was marked with. We never really changed that," the guitarist laughed. No need, we say.
The satisfying walk toward winning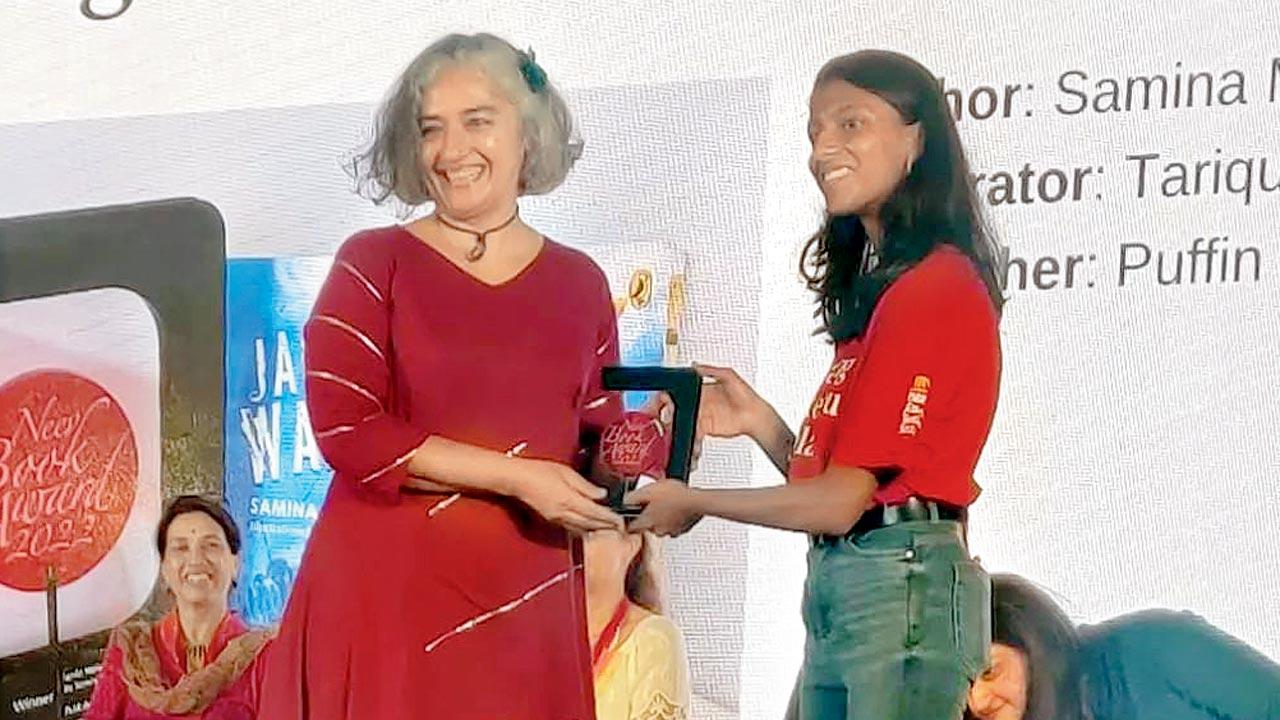 Samina Mishra with the award at the Festival. Pic Courtesy/Instagram
Author Samina Mishra walked away with more than the award in the Emerging Reader's category for her title, Jamlo Walks (Puffin India), at the recently concluded Neev Literature Festival last weekend. Since the book deals with the struggles of the pandemic, Mishra was reluctant to read to a happy group of kids at the festival. She told us, "But one child said that it was okay because there are sad stories, and everyone's stories must be heard." The author said it was a sign why we must listen to children. "Sometimes, what they say can help us understand big ideas or problems that we are grappling with," the author concluded.