The city - sliced, diced and served with a dash of sauce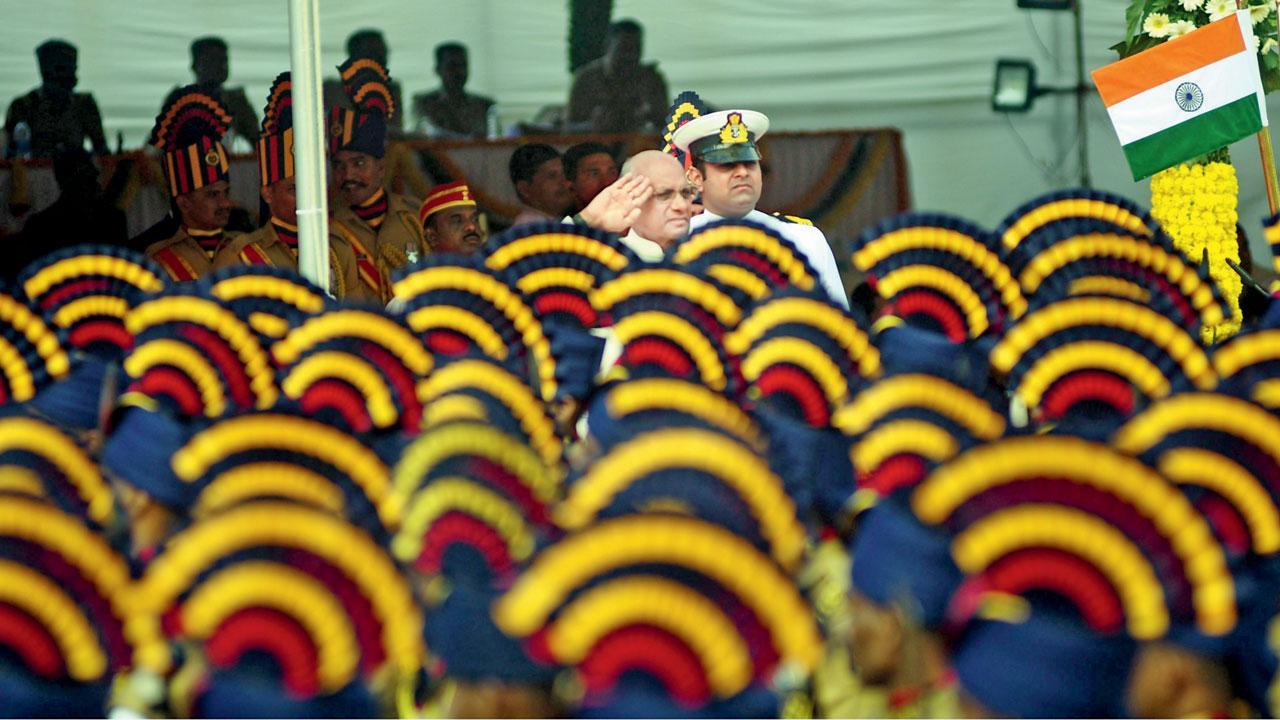 Pic/Pradeep Dhivar
A sea of yellow 
Governor of Maharashtra Ramesh Bais salutes the Indian National Flag during the Maharashtra Day parade at Shivaji Park, Dadar. 
ADVERTISEMENT
So long, chef Jock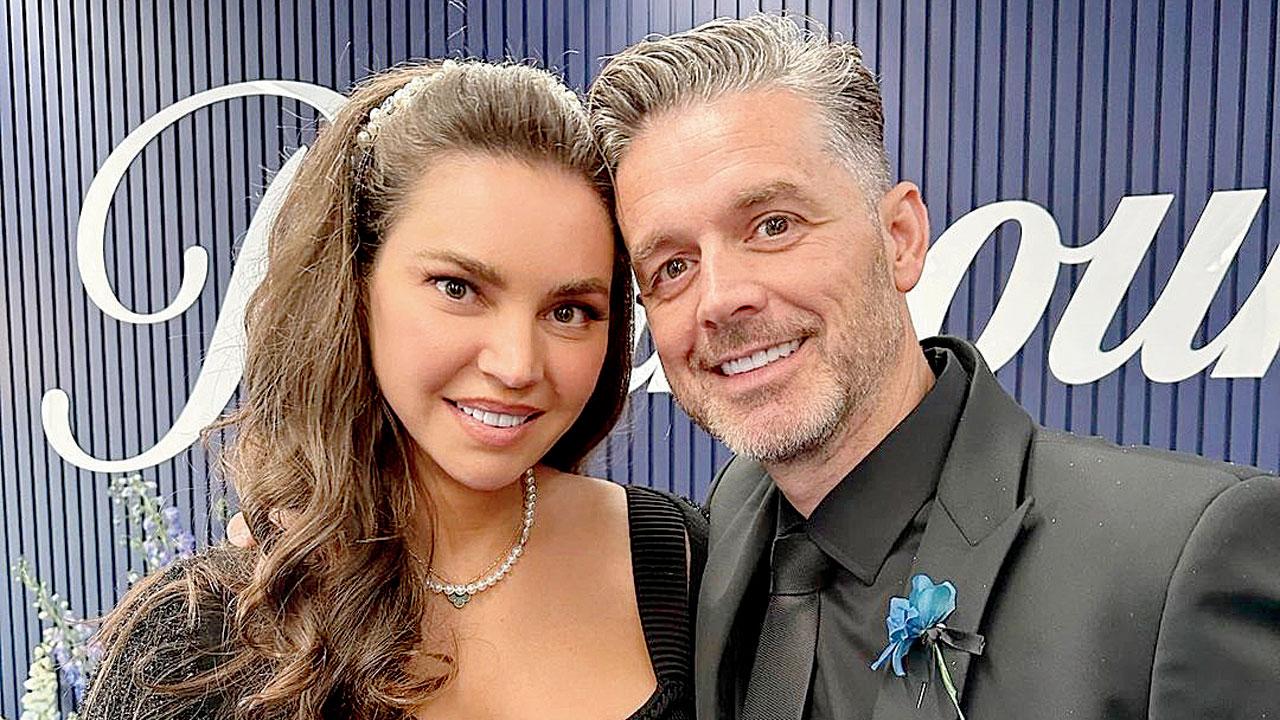 Sarah Todd with Jock Zonfrillo
Jock Zonfrillo, MasterChef Australia judge, passed away at the age of 46 in Melbourne on Sunday. Chef Sarah Todd, who returned to be a finalist for Season 14 of the popular show, was deeply saddened by the loss of Zonfrillo, whom she called a remarkable chef and mentor with a profound impact on her life. "One of my fondest memories of Jock is from MasterChef. When he tasted my lobster dish, he said it was three Michelin star-worthy. That moment, and Jock's unwavering support and mentorship, pushed me to pursue my dreams in the culinary world. I will always be grateful for the impact he had on my life and career."
Also read: Mumbai Diary: Monday Dossier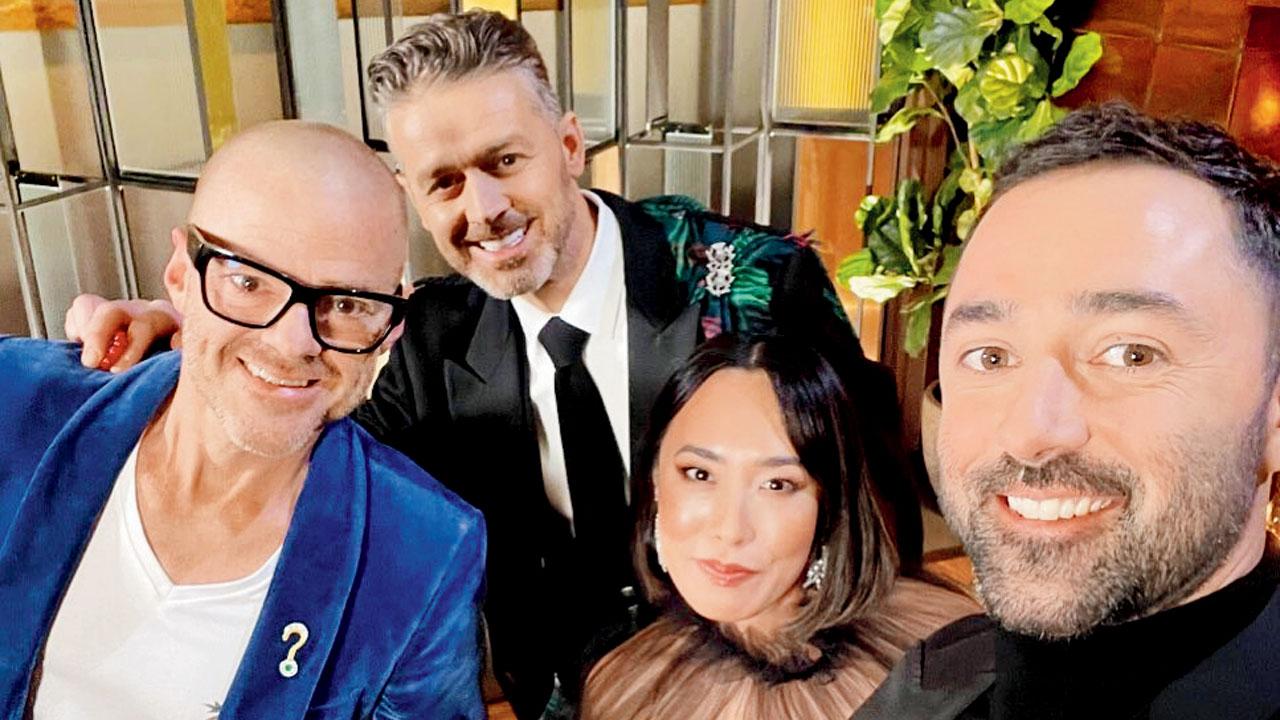 Heston Blumenthal, Zonfrillo, Melissa Leong and Andy Allen. Pics/Instagram
Their conversations around food and ingredients were always thought-provoking and inspiring. "Jock showed me that food is not just about sustenance, but a powerful tool for creativity, self-expression, and connection." On his cooking, she shared, "His dedication to pushing boundaries and exploring new flavours and techniques inspired me to take risks and embrace my own creative instincts in the kitchen. But more than that, Jock taught me the importance of humility, respect, and kindness in the culinary world. He was a true leader and role model who lived his life with passion, integrity, and generosity," she recalled.
Big win for B-girl Bar-b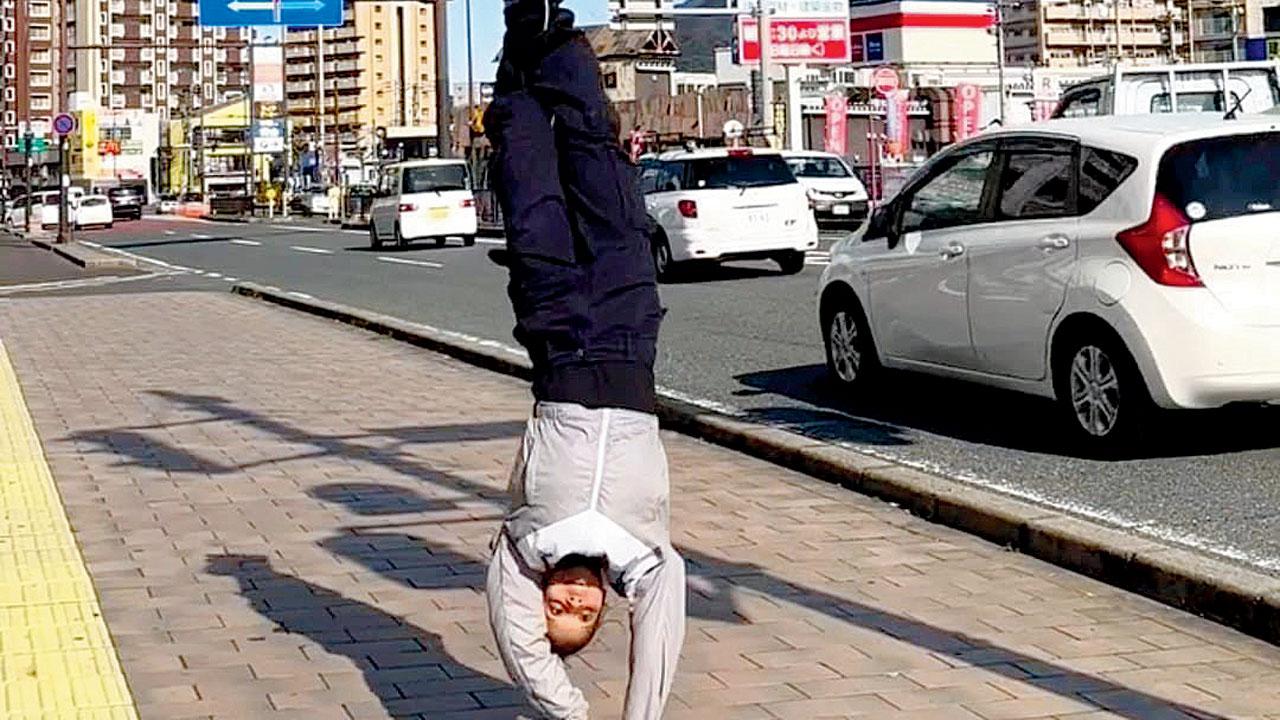 B-girl Bar-b showcases a power move. Pic Courtesy/@bgirl_barb_g
Last week, 19-year-old Siddhi Tambe aka B-girl Bar-b claimed the top spot in the one-on-one B-girls category at the fourth edition of The Essence, a breaking competition held in Lower Parel, after competing against B-girl FlowRaw Deepa Singh. Both finalists battled after their wins against five others in the seven-to-smoke rounds. This is Tambe's second The Essence title. The Bandra-based breaker shared, "The competition is rising. But I work hard to be the best version of myself and be better than I was in the previous rounds. I will keep competing for years to come." Tambe recently returned from Kitakyushu, Japan where she, along with other prominent Indian breakers, competed in the World DanceSport Federation's Breaking For Gold World Series.
Tait's visit makes waves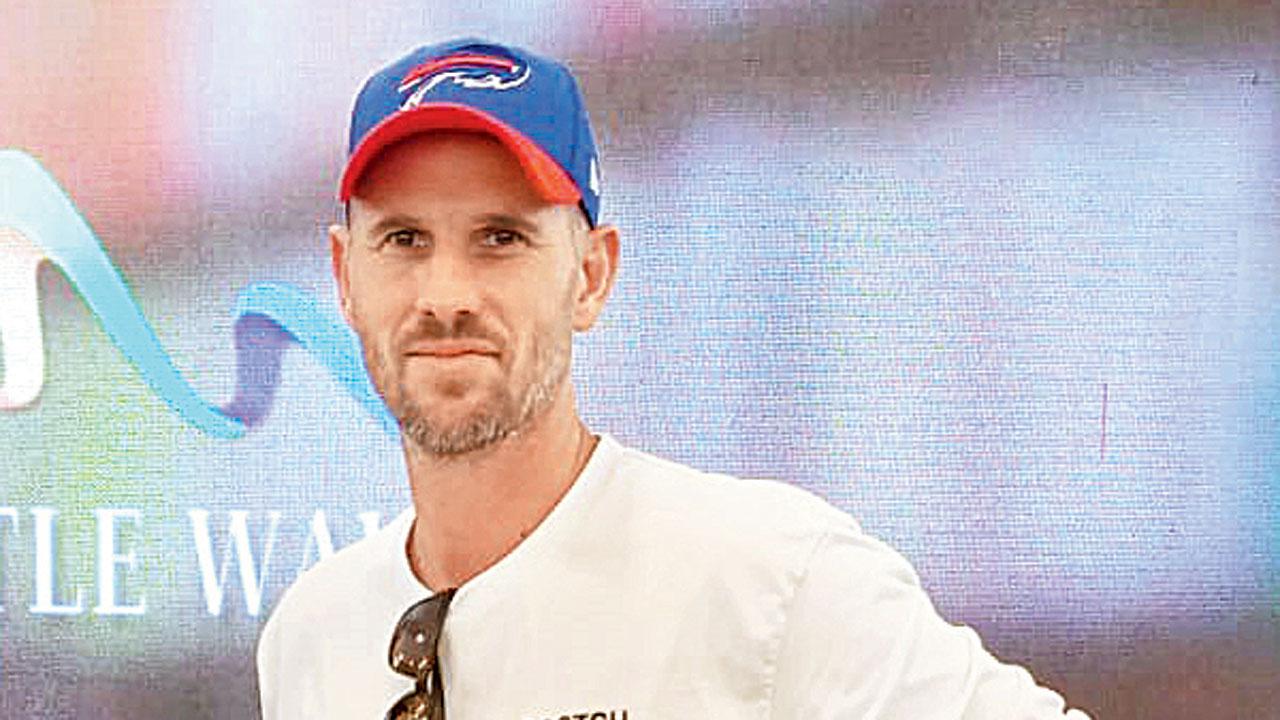 Former Australian cricketer Shaun Tait dropped by Title Waves in Bandra last weekend. Trushant Tamgaonkar, its executive director, told this diarist, "He bought a few books and mentioned that they are close to him for personal reasons. He appreciated our collection and spent a good deal of time across sections." Tamgaonkar shared that Paulo Coelho's The Alchemist seemed to be one of his favourites.
Rethinking our relationship with rivers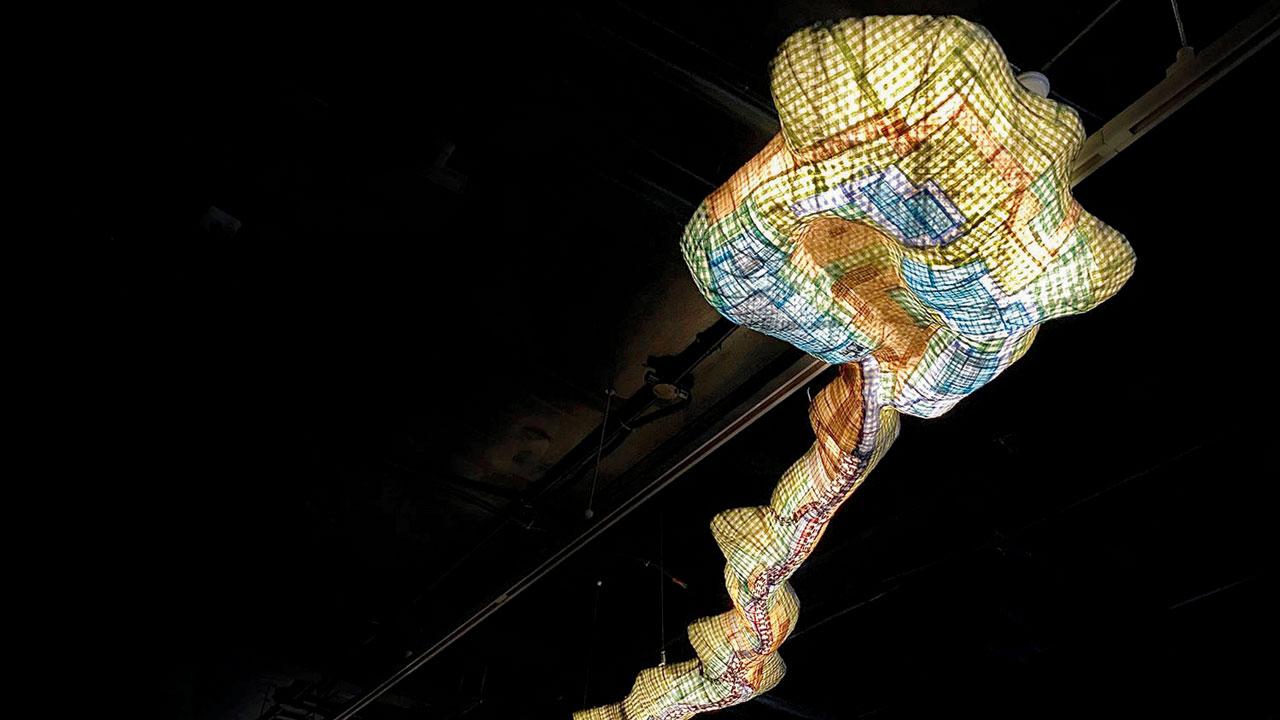 Mrugen Rathod/Bhukhi Kaans/2023/cotton fabric, stainless steel, wire, net, rice paper and LED light. Pic courtesy/Sakshi Gallery
Gone are those days when a gallery kept its head down and showcased the works of artists and sculptors alone. In an age where galleries double up as centres for social, cultural and environmental consciousness, Sakshi Gallery at Colaba recently hosted a round table discussion on citizen's engagement and advocacy for water. The talk seamlessly blended with their ongoing exhibition, Why is it still stinking? by Mrugen Rathod.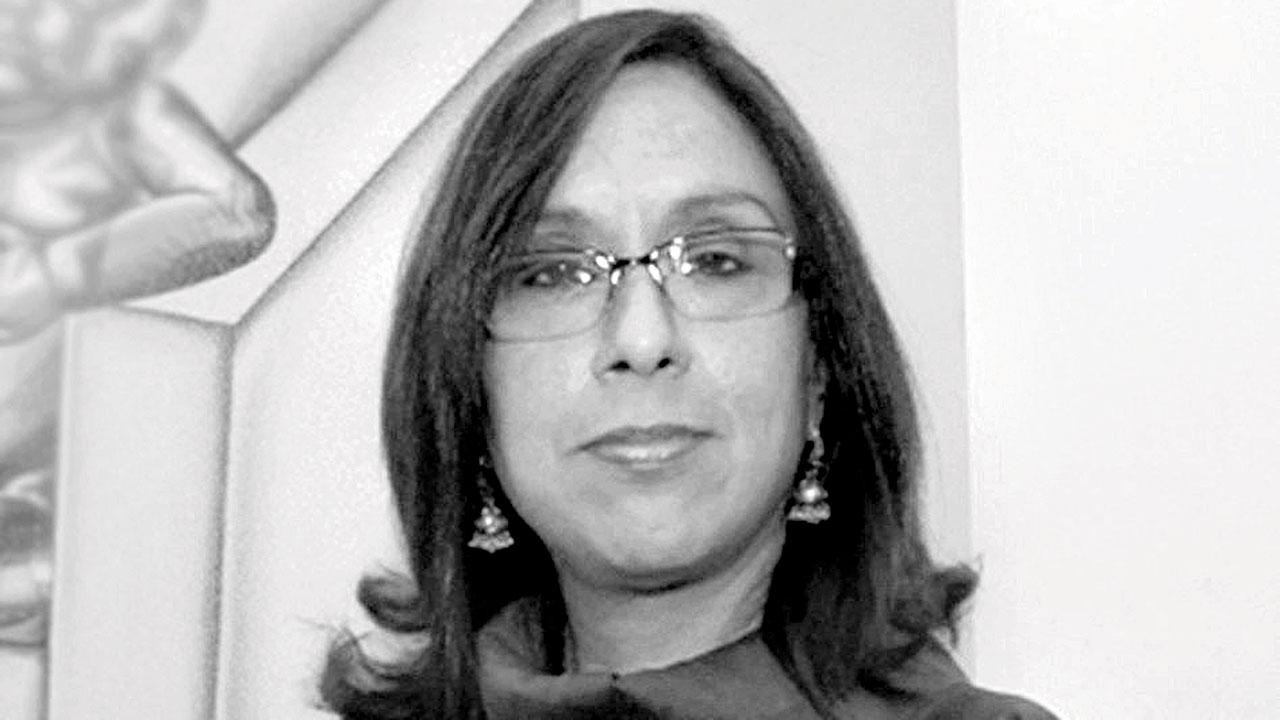 About the points discussed at the talk, gallery director Geetha Mehra (right), said, "We need to look after our rivers. Cementing the sides and making these skirtings look pretty is clearly not the answer. We trap the water and prevent it from breathing by doing such things. We treat them like water tanks or swimming pools, which — as opposed to cemented river banks — undergo care and water treatment." Mehra added that the presence of wetlands alongside rivers gives them the space to expand and spill over in case of a flood. "We should grow out of our desire to cement the sides just for a clearer view of a river that runs through a city," she noted.
Remembering her dear friend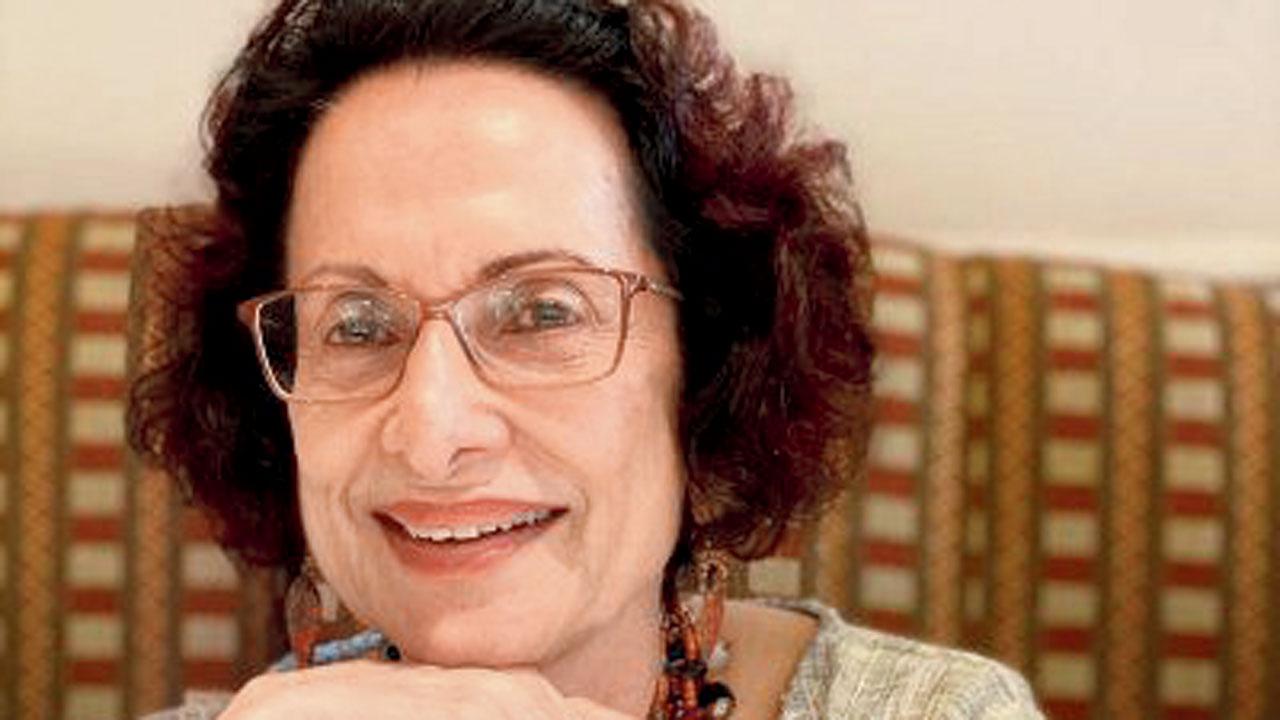 After a long battle with cancer, Sherna Gandhy — senior journalist and former resident editor of a leading English broadsheet's Pune edition, passed away in Mumbai last Friday. Remembering her old friend, senior journalist and columnist Bachi Karkaria (inset), shared with this diarist, "There are two things that I really admired about her. She was a thorough professional. She held her own with celebrities and editors alike. Although a quiet worker at the desk, she always held the desk together. In the later years, I have constantly admired how she could make light of the serious medical conditions she was dealing with." Karkaria said it was heartbreaking to see Gandhy's nonagenarian mother put her to rest.