The city - sliced, diced and served with a dash of sauce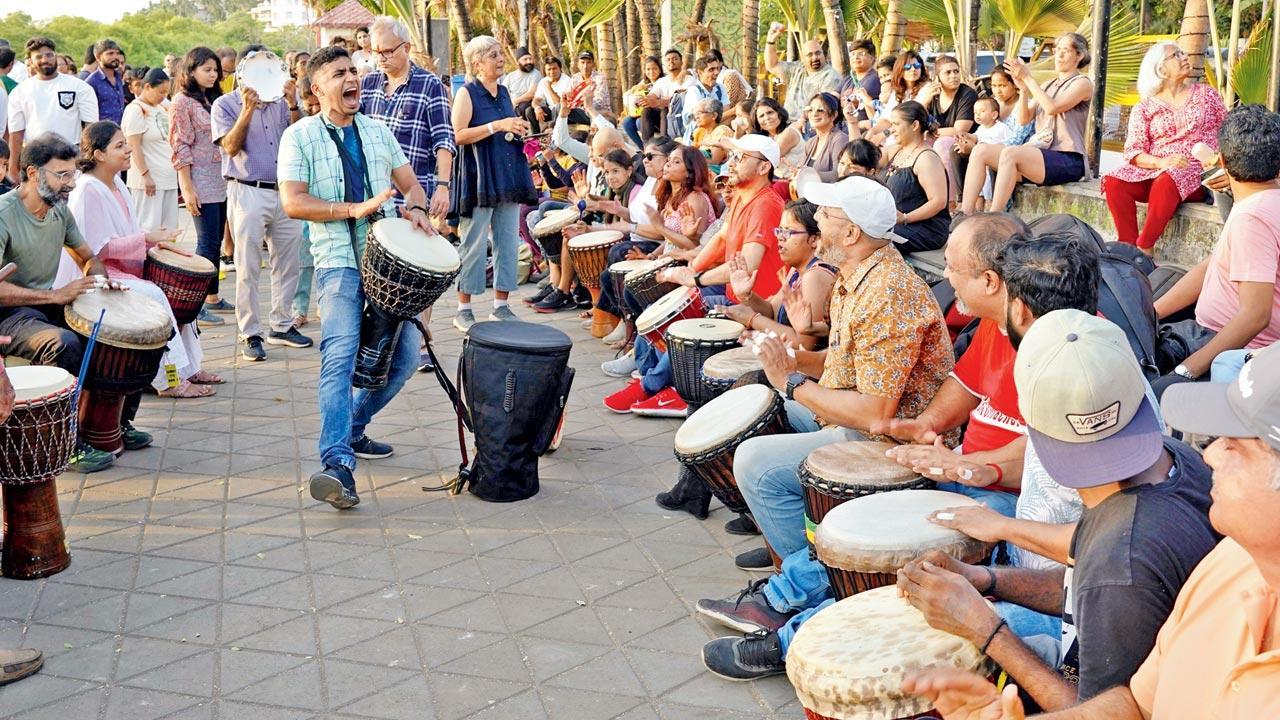 Pic/Aishwarya Deodhar
Drum laga Ke...
A drummer plays the djembe as he leads The Mumbai Drum Circle in their Sunday performance on Carter Road promenade in Bandra. 
ADVERTISEMENT
Hazaar baar Deco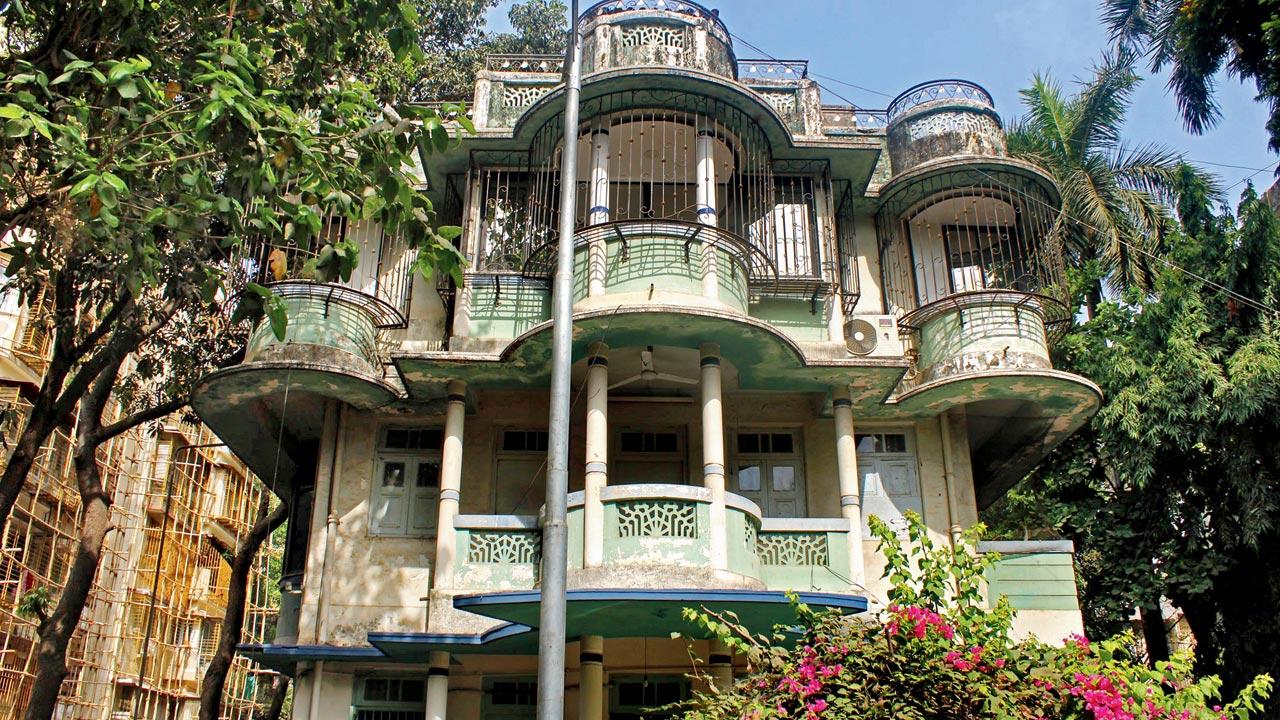 Geeta Niwas in Kandivali West. Pic Courtesy/Art Deco Mumbai
Considering the size and skyline of Mumbai's metropolis, 1,000 buildings might seem nominal, but for Atul Kumar, founder of Art Deco Mumbai, it has been a challenge. The venture recently finished compiling 1,000 Art Deco buildings across the city, having surveyed 2,476 altogether. "Now, we are starting to survey neighbourhoods in northern locations like Kandivali, Malad and Borivali," Kumar revealed. The next step, he noted, was to help people restore these structures.  
Ghosted by animation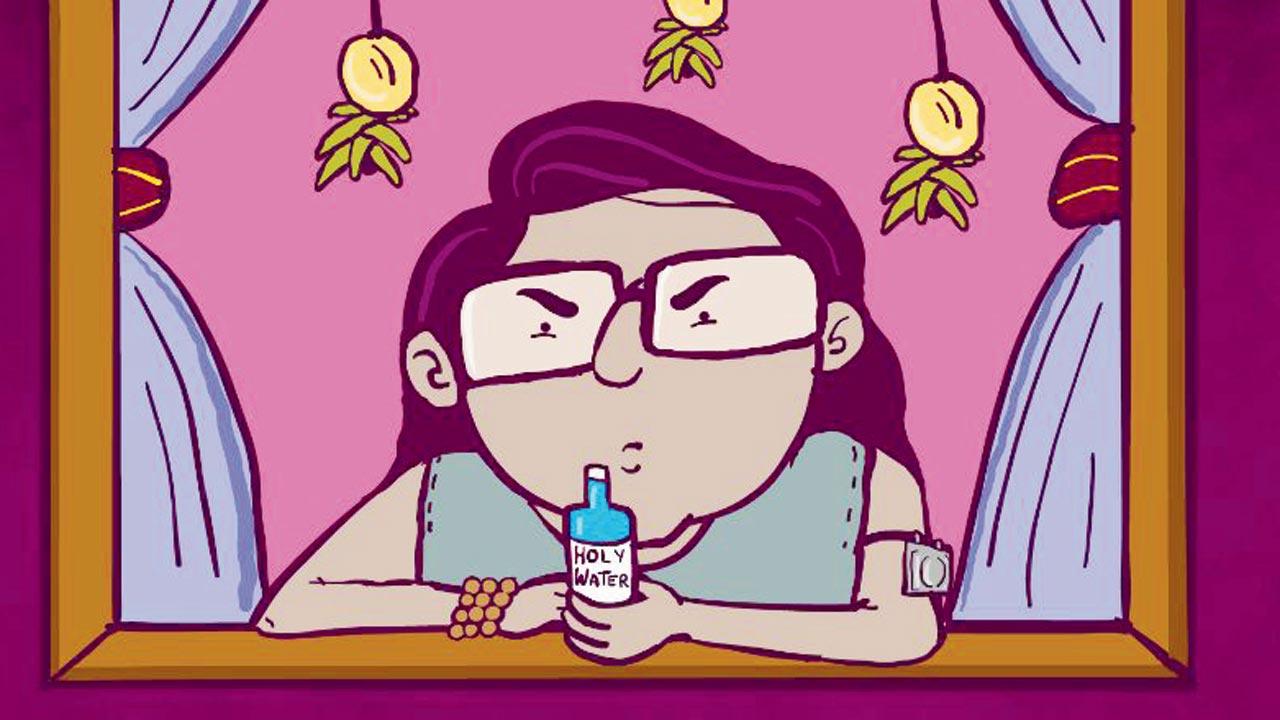 A moment from the animation
The absurdity of ghosts in Indian films had inspired stand-up comic Aditi Mittal to write one of her first stand ups when starting out. The piece has now found the perfect medium in animation and comedy, she said. "Ahmad Sikandar had shared a similar work he created for American comic Mark Normand, and I loved it. It felt like the perfect medium for my surreal comic piece."  Sikandar revealed that after Normand and Mittal animated video, there are more comics looking to animate their skits.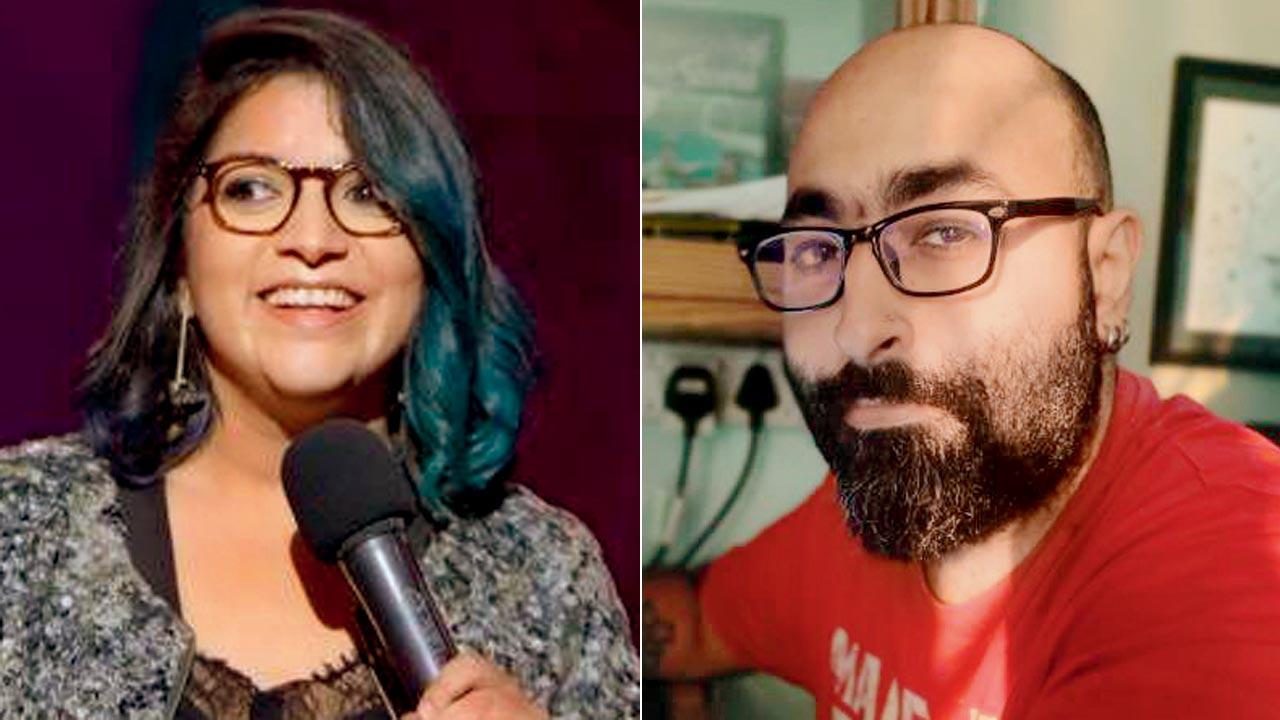 Aditi Mittal and Ahmad Sikandar
Walking the broken road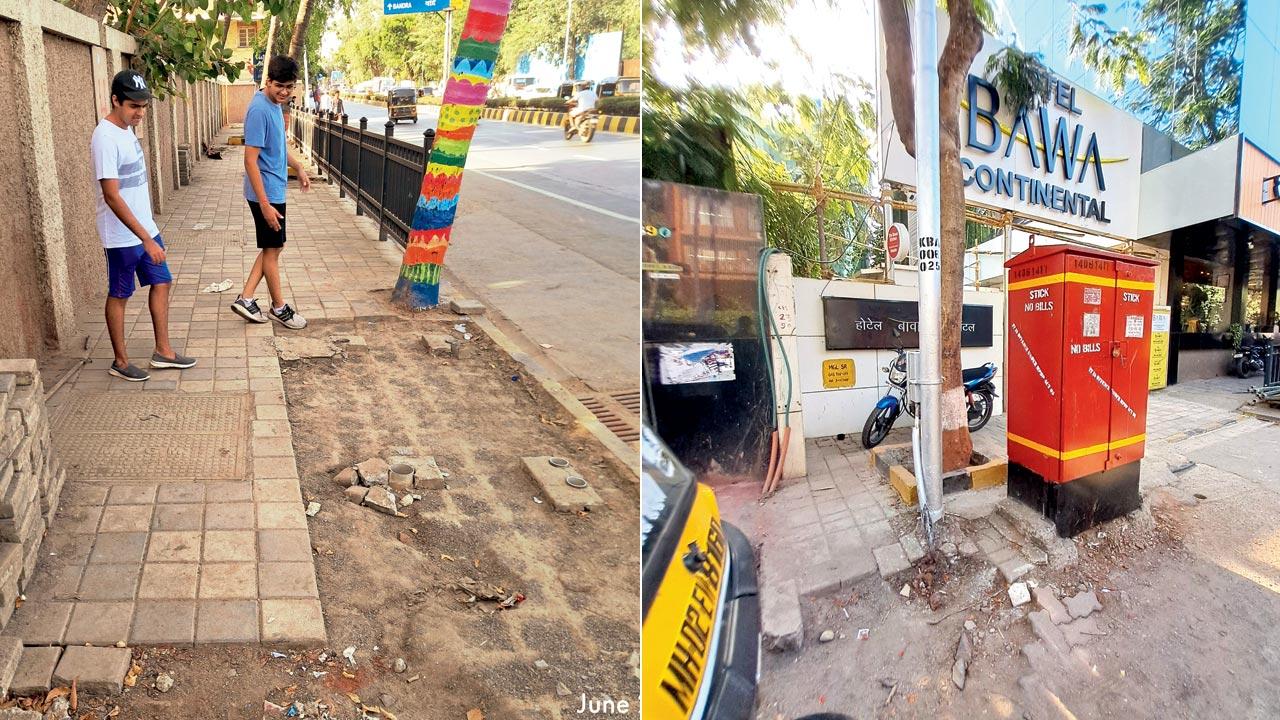 Shubh Joshi and Shivaan Lalwani observe a footpath in Andheri; (right) an obstructed walkway in Juhu
If you ever feel there is no place for walkers in this city, you are not entirely wrong. Walking Project, a grassroots advocacy campaign towards a safe environment for walking in the city, recently completed a survey of neighbourhoods from Vile Parle to Andheri. "The survey was completed by Shivaan Lalwani, Shubh Joshi and Tejbir Singh Khalsa as part of their project for NMIMS College. The idea was to survey the walkways around colleges such as NMIMS, DJ Sanghvi and Mithibai that are accessed by students," said Vedant Mhatre, manager at Walking Project. Among the many issues revealed were lack of maintenance, or width of footpaths, blockages on the pathways and insufficient markings, Mhatre remarked, adding that if possible they might discuss the findings with civic authorities.
Go local in Thane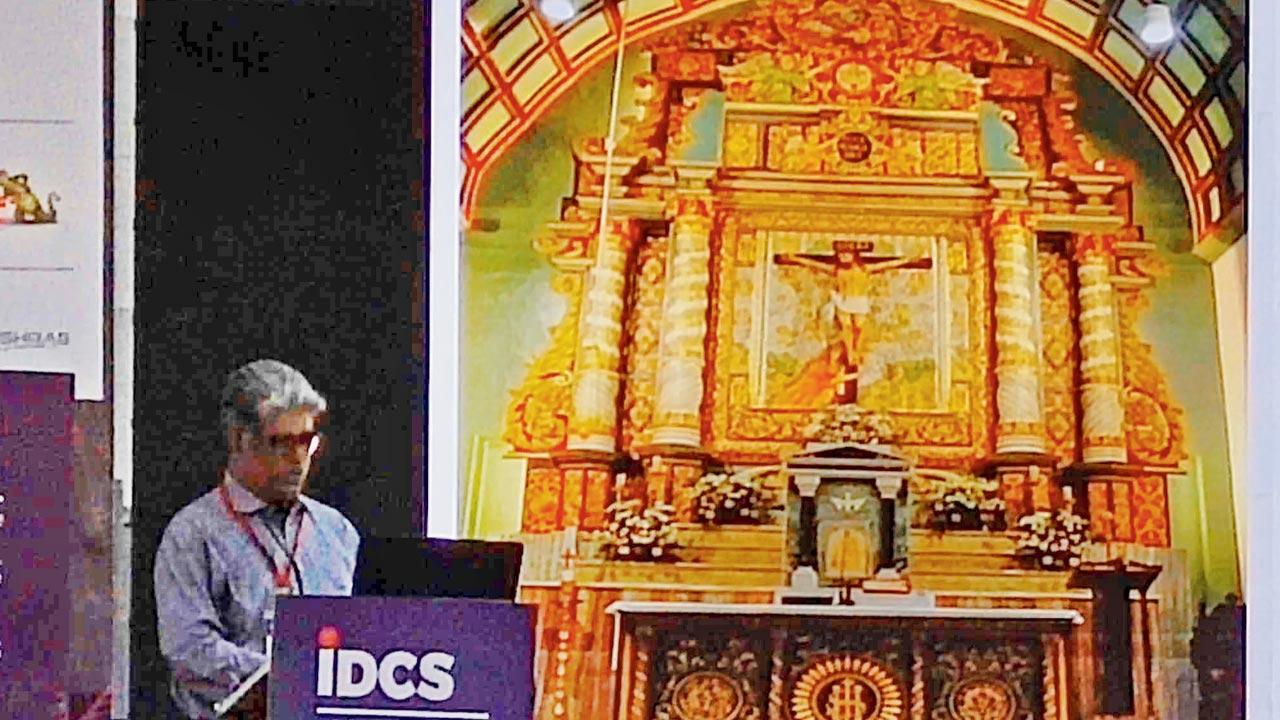 Vikas Dilawari describes the restoration of St John the Baptist church
This diarist takes pride in herself for going to extremes when an expert discusses a key topical subject. So with the same gusto, we found ourselves heading towards the far end of Thane, to attend an interior design exhibition. As we entered the massive tented venue that housed the IIID Design Confluence and Showcase, it appeared like more of a trade show; hardly the place where you'd hear a talk on heritage conservation. Our doubts were compounded when we spotted displays of shiny bath fittings and lamination shadeboards. Thankfully, our fears were put to rest once we stepped into the conference zone. As a refreshing departure to a typical itinerary that would feature only interior designers, conservation architect Vikas Dilawari was invited to speak about the need for conservation in heritage structures and how sensitive restoration can offer useful solutions. For this diarist, it was equally good to spot Thanekars (mostly from the non-heritage community) in the audience as they listened intently about how the historic St John the Baptist Church in their backyard was restored. It drove home the point that taking the local route can make a small difference, even in a specialised field like heritage conservation.
Teaching the birds to fly high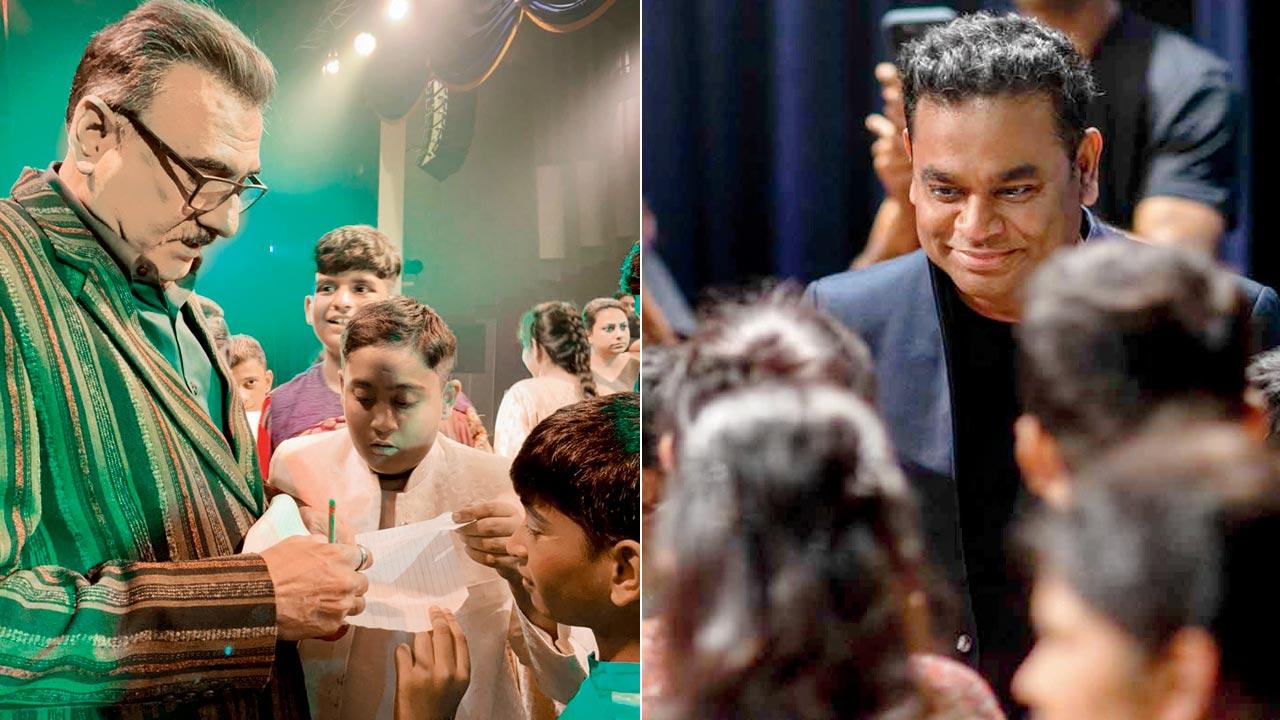 Boman Irani after the performance; (right) composer AR Rahman at the premiere
This newspaper had recently previewed the Teach For India musical, The Conference Of The Birds that was held at St Andrews Auditorium over last weekend. The premiere, this diarist has learned, was quite the success with some stars in the audience including Boman Irani, composer AR Rahman, Rahul Bose among others. Founder Shaheen Mistri said, Irani called it a "truthful story, very beautifully told." "It was kind of all the guests to be there, but many children also attended the show. We thought that the concept of constitutional values might be too complex, but the kids in the audience loved it. After the show, they posed with their favourite birds for pictures," Mistri added. The second day of the performance was even more memorable for the star performers of the show. "It was attended by the parents of our performers. There were tears from fathers who had never seen their children on stage. Quite moving," Mistri recalled. The troupe will next take the show to Bengaluru on July 29 and 30. 
"Exciting news! Mid-day is now on WhatsApp Channels

Subscribe today by clicking the link and stay updated with the latest news!"
Click here!