The city - sliced, diced and served with a dash of sauce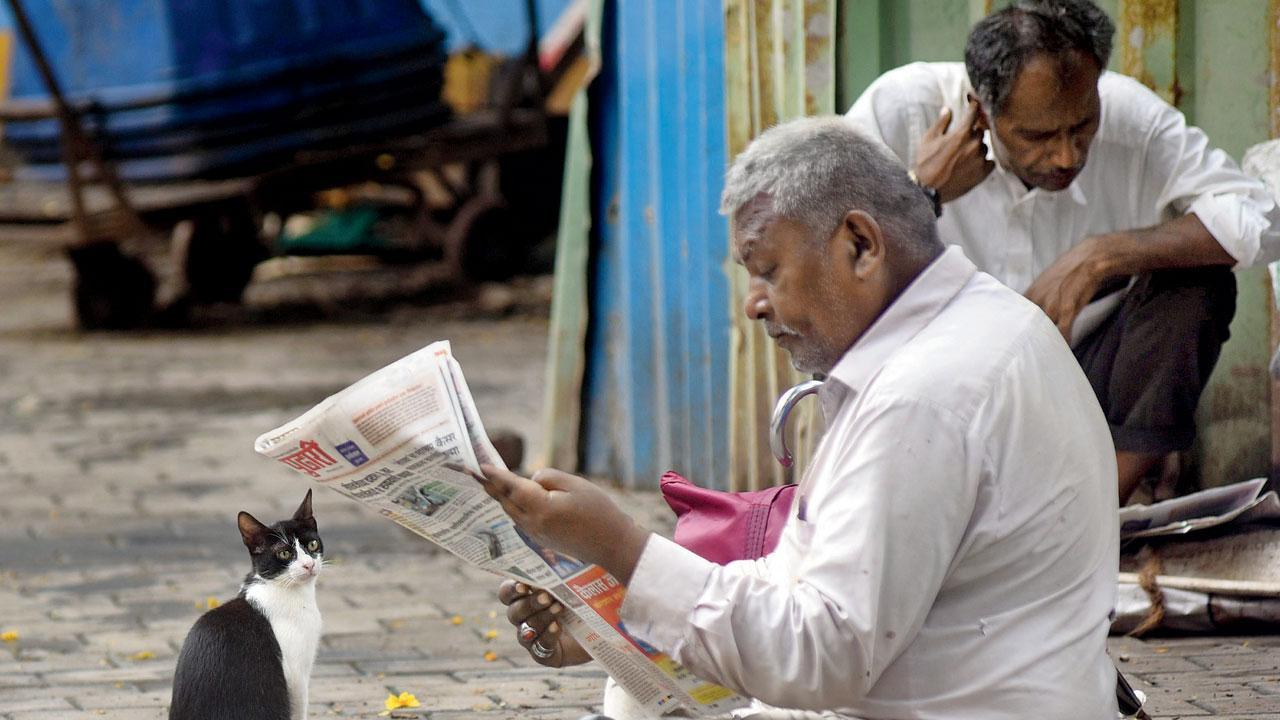 Pic/Sameer Markande
Listen to this article
Mumbai Diary: Tuesday Dossier
x
Yes, I am that curious cat
A feline is snapped stealing a glance at the newspaper this man is reading on a pavement by the BMC headquarters
ADVERTISEMENT
Yo Noah, you so desi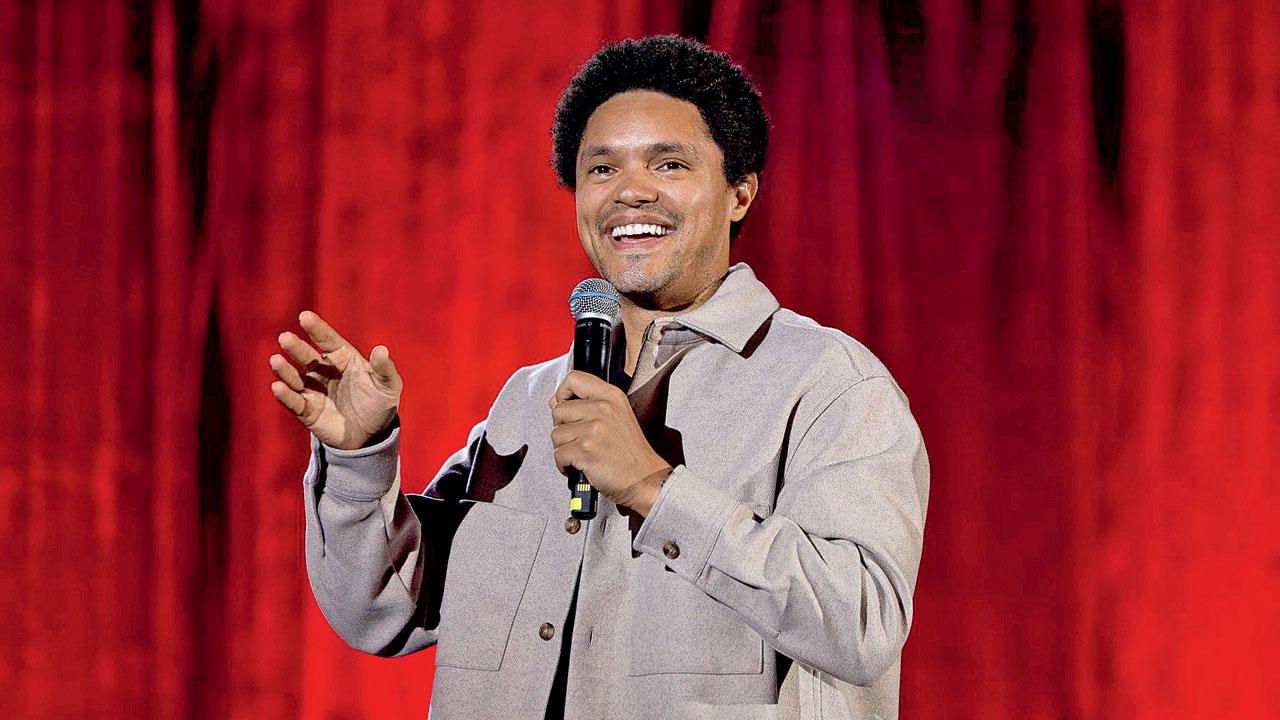 Trevor Noah. Pic courtesy/X
Comedian Trevor Noah's India tour ended last Sunday after his final performance in Mumbai that saw a huge audience. Noah is known for including his daily encounters with people in his set, and so when this diarist attended the performance, she wondered if he could weave his India experience into the show, considering his hectic three-city tour. But boy, he delivered a zabardast show. From referring to urban planners as children who've been given a new LEGO set, a dig at Mumbai's endless infrastructure projects; to how the city is so overcrowded that there's no breathing space between two people; and his failure to understand why a three-km road was blocked for Ganesh visarjan. And at this point, the audience started chanting Ganpati bappa morya. The joke that perhaps got the maximum laughs was at his bewilderment when he spoke about his Delhi experience — as how somehow, everyone there expected Noah to know who they are and what they did in life. By the end of the show, with more than enough desi references and experiences, the comedian pointed out that he absolutely loved and was surprised how Indians are 'a bit too friendly', sharing that even strangers gave him tips for the kind of jokes he can possibly share on stage. And one tip that every single person he met gave him was — no Modi jokes! No surprises here, Noah. Namaste.
Get your freedom at a price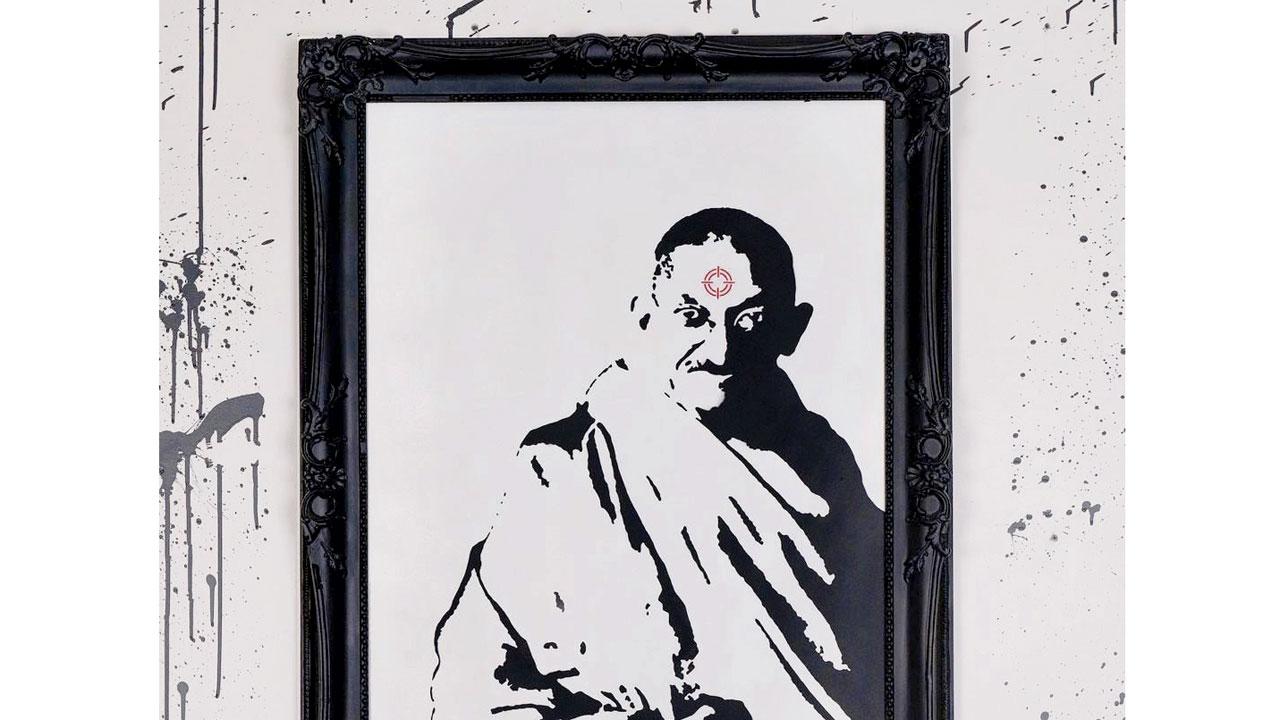 Pic courtesy/@tylerstreet
As many people observed the birth anniversary of Mahatma Gandhi on October 2, Mumbai's own Banksy, Tyler also had a poignant reminder of the great man's lessons. His latest auction on his Instagram page — starting at Rs 1 — was a portrait of the Mahatma with an ominous bullseye on his forehead. A part of his second solo show titled, acche din, Tyler said the artwork was titled the Price of Freedom. "We are here because of his contribution. Yet, one must not forget that there is always a price for freedom," he remarked. Incidentally, the work was to be displayed at the India Art Fair 2022 but was covered up, he shared with us.
The real green run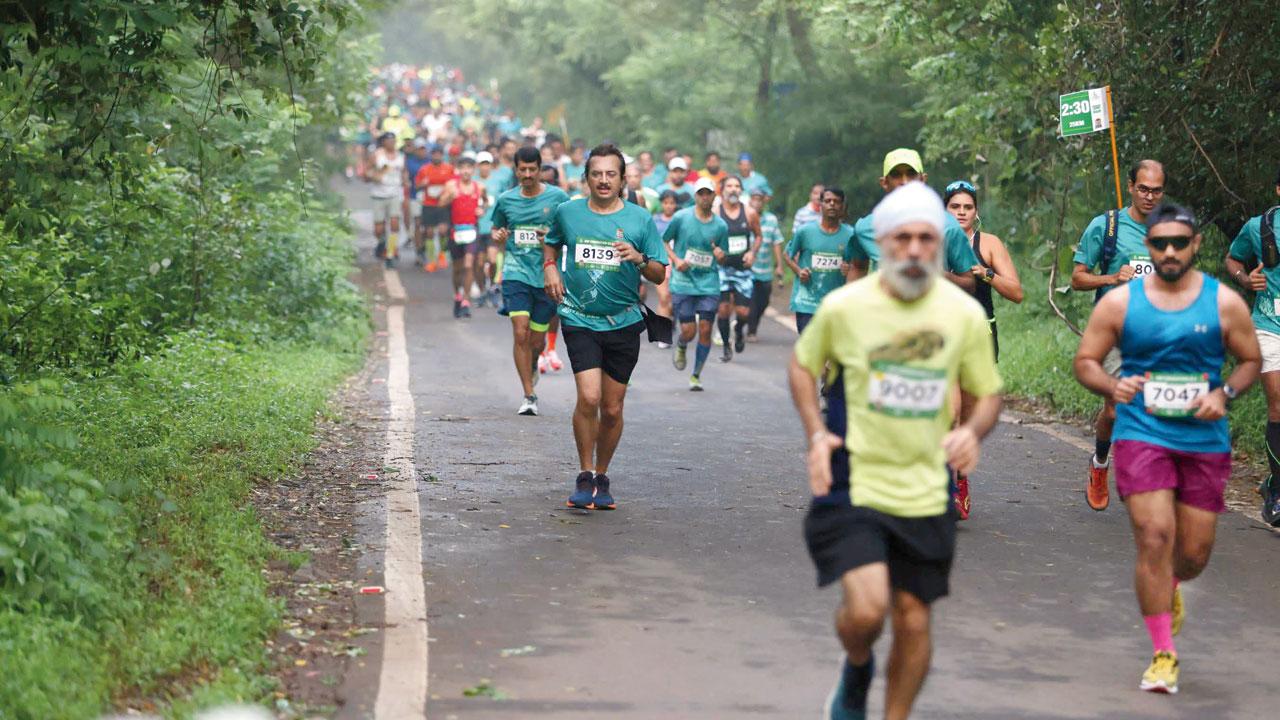 A moment from the marathon
Nearly 900 marathoners from across the country gathered for BNP (Borivali National Park) Endurathon 2023, which was held last Saturday in the city's Sanjay Gandhi National Park. An all-runners' initiative, this run through the lush green topography of the urban forest boasts of testing one's endurance. "Hence the name," said Sanjay Raut, president of the organising club, BNP Green Runners. He added that this run was part of the national park's National Wildlife Week programme that began yesterday. It was divided into a 12.5 km, and a 25 km run. "This is not a regular marathon on straight roads. It's through a forest, and has rolling hills. It is easier to give up here, and can also mean more chances of health hazards. Therefore, we had a strong medical team that was constantly doing the rounds, a water station at every 0.89 kilometres, with not only energising drinks, but eatables as well. All the volunteers and sponsors were runners, and hence, our marathon is known to be one that pampers them. We had ice slab rooms to cool down for the runners immediately after the run ended, and freshly-prepared food, so that everyone was served warm fare. It is as grand as any Indian wedding, and I like to call it the mahotsav," he told us, proudly. The marathon that included nearly 1,200 people in the volunteering and running sectors, was followed by an exhaustive clean-up drive that saw 200 volunteers.
Sunday picnics, anybody?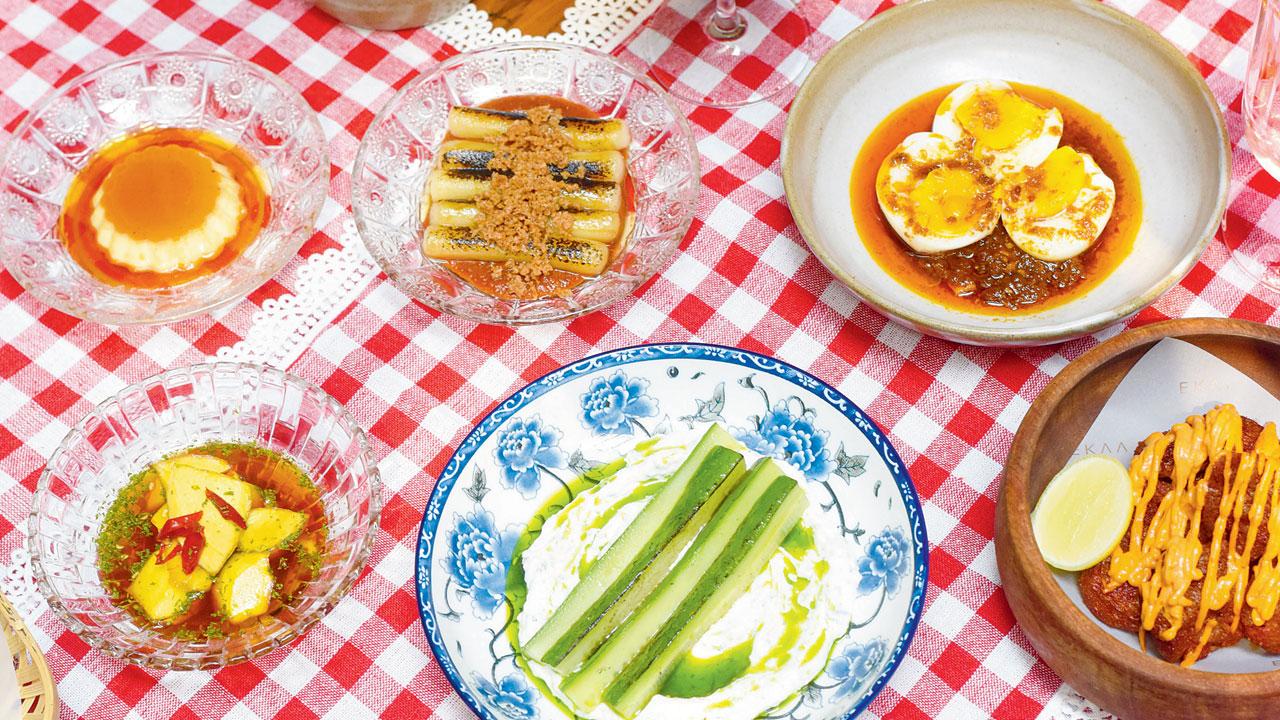 The picnic brunch includes duck rillette and pandan custard
Weekend picnics with the family are back, courtesy of the team at Ekaa. The Fort eatery will be hosting picnic-themed brunches every Sunday from October 8 onwards.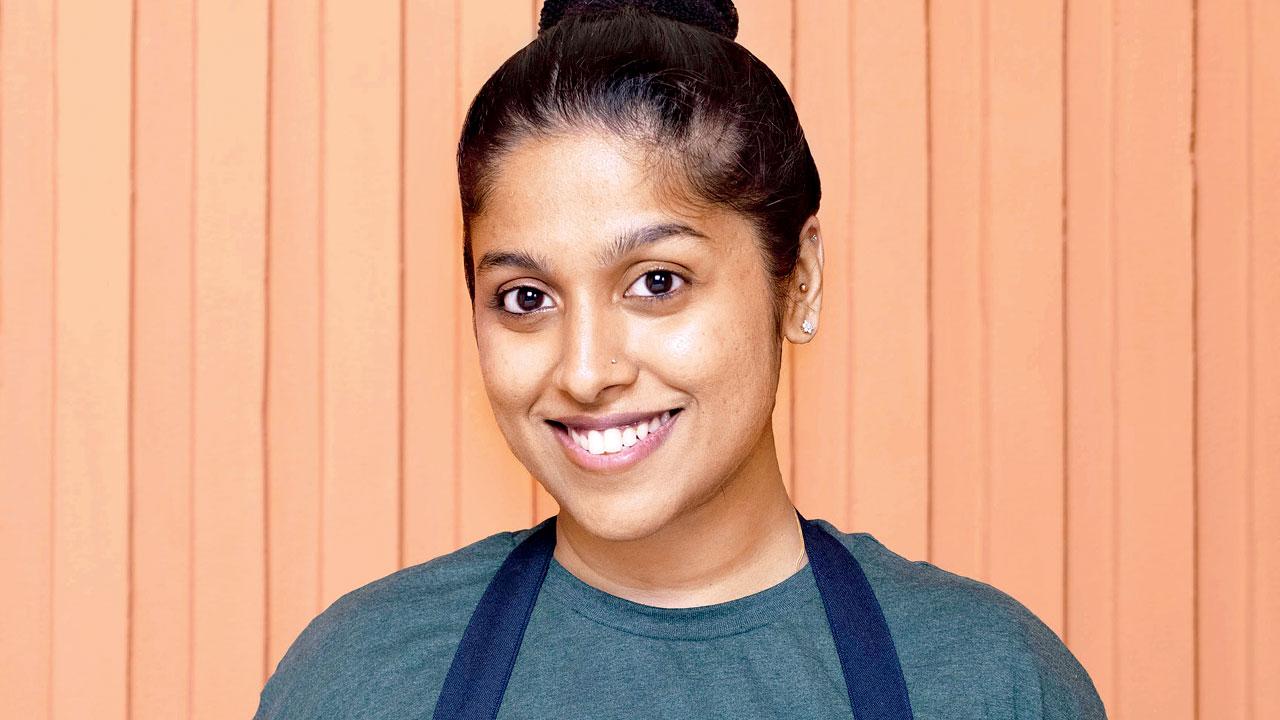 Each spread will have new menu curations starting with appetisers from their 'Nashta from the Basket' menu; and main courses around picnic concepts like eggs and butter, duck rillette, pandan custard and more. Chef Niyati Rao (right) of Ekaa said, "There are many brunch places in the city but we didn't want to create just another place to eat and drink, we wanted to create an experience — something that evokes nostalgia while making memories."
"Exciting news! Mid-day is now on WhatsApp Channels

Subscribe today by clicking the link and stay updated with the latest news!"
Click here! Will you take intranasal vaccine as a precautionary dose?