The city - sliced, diced and served with a dash of sauce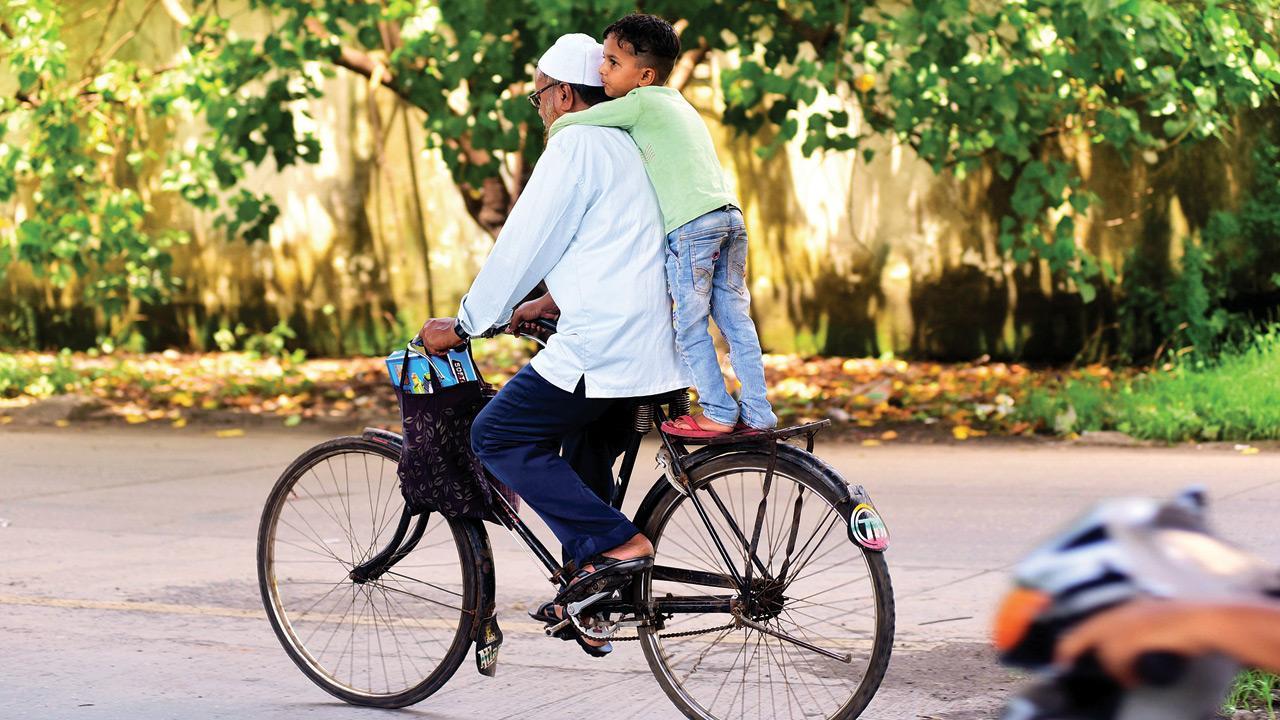 Pic/Shadab Khan
Cycle of love
A man and child pedal away at Mazgaon.
Make it matter

A candle-light vigil in Mumbai for Danish Siddiqui. Pic/Suresh Karkera
Celebrated photojournalist Danish Siddiqui might have left us recently, killed in the line of duty in Afghanistan. But his work will remain for posterity, and Lucknow-based educational NGO Aaghaz Foundation has now instituted a scholarship for journalism students in his memory. It's open to anyone pursuing an undergraduate course from a reputed institution in the country and is worth Rs 50,000 annually. But, the combined income of the applicant's parents can't exceed Rs 3.5 lakh a year. Aaghaz Foundation secretary Tariq Khan told this diarist, "We have established scholarships in the name of eminent people earlier as well, and have a board of trustees who take these calls. In this case, we wanted to pay tribute to Danish's memory and the work he was doing in such dangerous conditions. There was also the role he played in covering the Delhi riots, highlighting the violence from both sides." Those interested can send their applications, along with a cover letter and 200-word introduction, to 
aaghaz.foundation@gmail.com.
Art on the bookshelf

An installation at Chemould Prescott Road
Fort-based Chemould Prescott Road has launched an online bookstore in connection with the gallery's programme, featuring catalogues, artists' books, editions and monographs. It houses titles from artists on their roster, including Atul Dodiya, Anju Dodiya, Bhuvanesh Gowda, Desmond Lazaro, Gigi Scaria and Jitish Kallat.

Shireen Gandhy
Creative director Shireen Gandhy shared, "For the lack of physical exhibitions, we've been sorting and setting up the little book store within the gallery. As a matter of practice, the gallery is constantly producing art books for exhibitions. As we stay home, books have gained currency. Taking into account the vast repertoire of artists' books we have, we were pleased to curate, and re-create our bookstore."
When science and poetry meet