The city - sliced, diced and served with a dash of sauce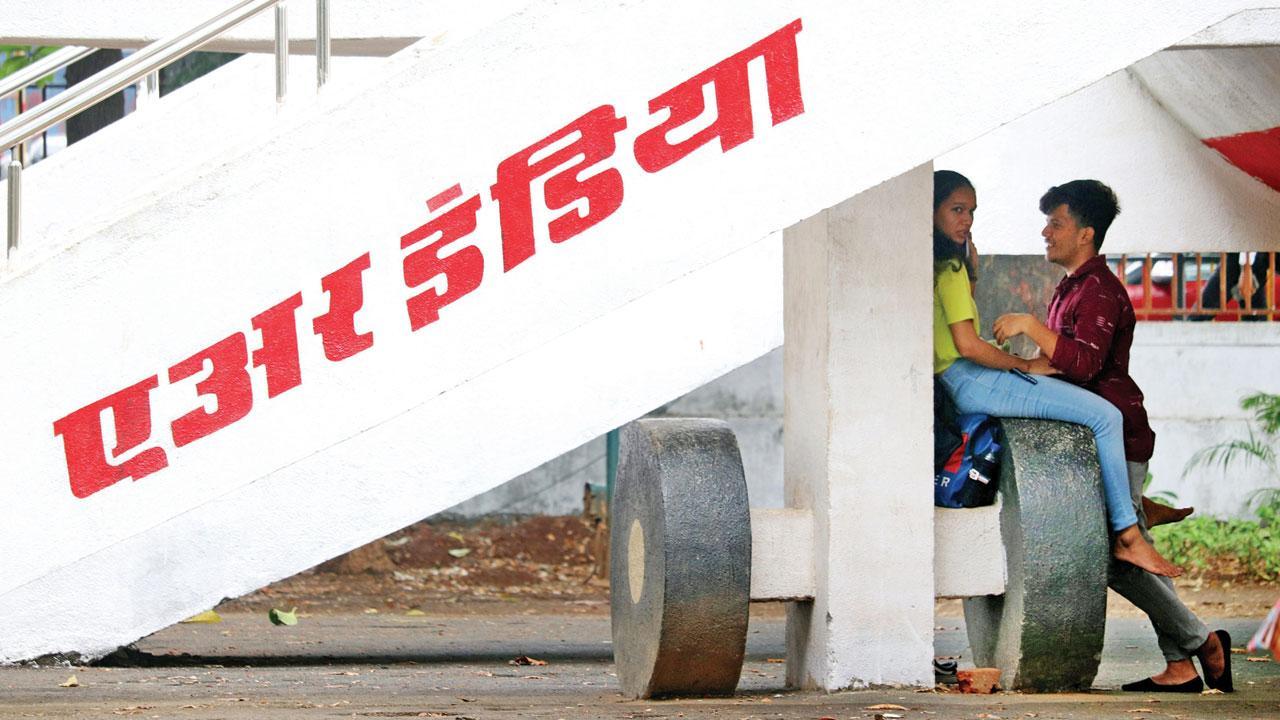 Pic/Anurag Ahire
When love takes flight
A couple shares a moment beneath an Air India installation at Airplane Garden in Santacruz West.
But first, self-care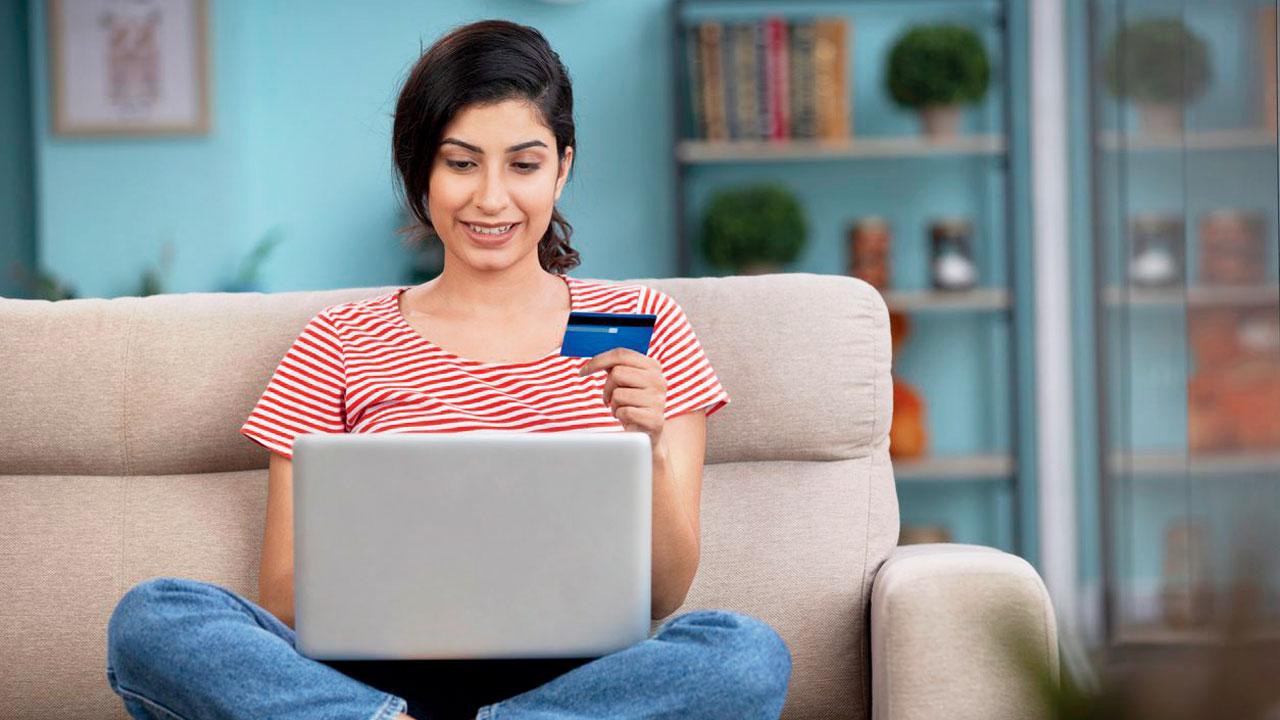 A recent study by Deloitte Touche Tohmatsu India LLP has shown that despite rising concerns about inflation, Indians are committed to loosening their purse strings for self-care. Wave 24, the latest analysis of the Global State of the Consumer Tracker, indicated that after spending over a year and a half confined at home, 77 per cent consumers are optimistic about their financial situation within the next three years as workplaces open up and COVID-19 cases dip. Around 85 per cent consumers plan to spend on leisure travel in the next four weeks while 50 per cent respondents said they want to spend more on experiences rather than on goods. Most respondents said they want to indulge the most part of their wallet on personal care and clothing (14 per cent), along with recreation, entertainment and leisure travel (14 per cent), followed by electronics and home furnishings (11 per cent).
Flying high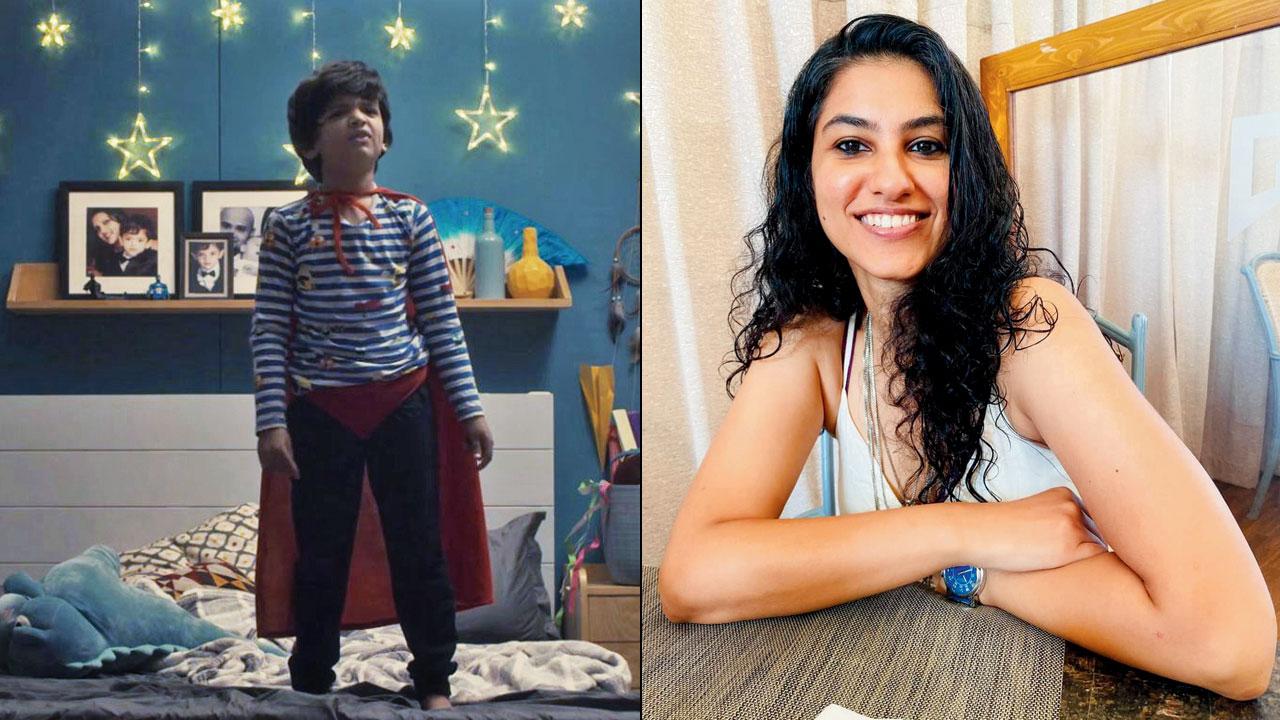 A still from The Flyman (right) filmmaker Roopal Kewalya
The Flyman is a short film by author and filmmaker Roopal Kewalya about a child who wants to fly to escape Bull Boy, who hits him in school. The 10-minute film has been doing the rounds at festivals such as Italy's Giffoni Film Festival, Chicago International Film Festival, and Schlingel Film Festival, Germany. Recently, it was adjudged the Best Foreign Language Film at the Boston International Kids Film Festival, 2021. "The protagonist goes into a fantasy world to avoid facing Bull Boy. I've refrained from using the word bully, as I don't think children are bullies at that age," shared Kewalya, adding that one of the reasons she made the film was to start a production house for children's content, especially live action cinema. "I'm a single mother to an eight-year-old boy, and I feel that there's not enough live action content for middle graders," she noted.
St Anne's says, let's care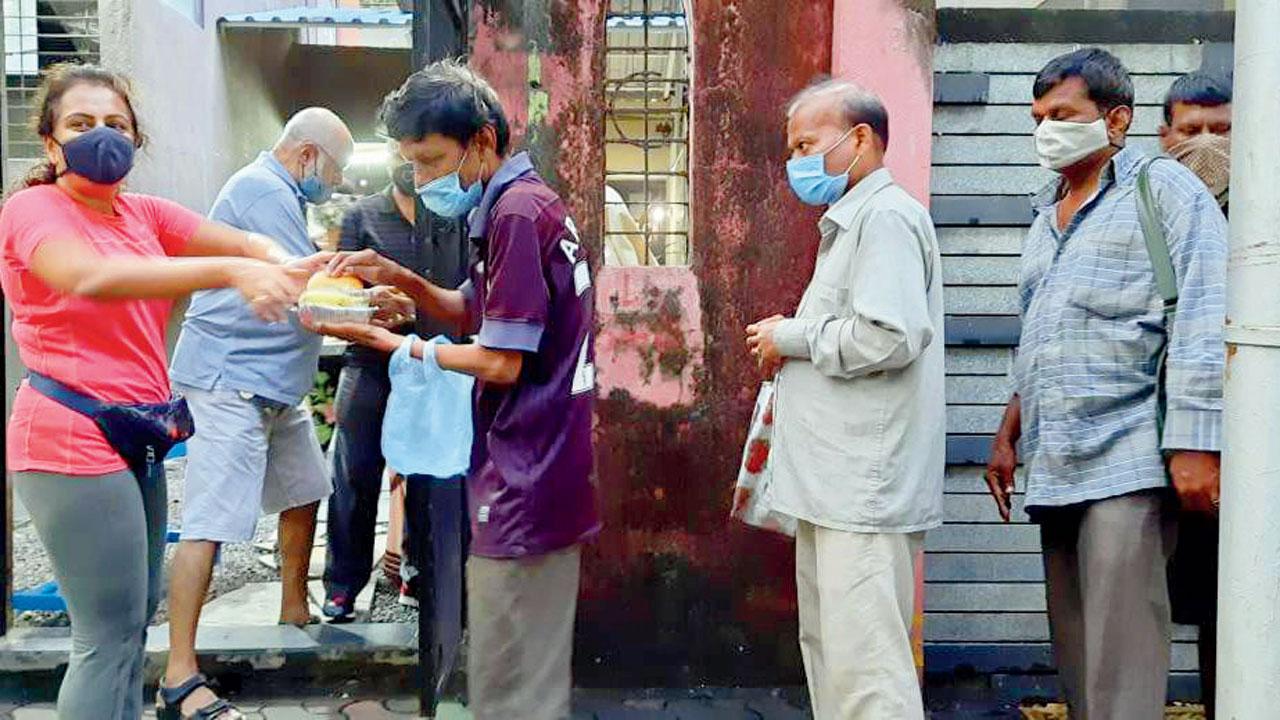 Since 2018, Bandra's St Anne's Church has been running a soup kitchen, an initiative started by Anand Prabhu and Patrick Machado with the support of parish priest Fr Colman and a dozen volunteers. During the pandemic they started serving meals to 120 to 150 financially vulnerable people daily, and with Christmas coming up, the team is curating care packages of essentials that can be gifted to those in need. "We want to reach out to over 150 people. The packages will include bath towels, toothpastes, soaps, and the like," said spokesperson Marian Kale, adding, "We would like people to offer financial support." Want to pitch in? Call 9820214823.
The farmer wins again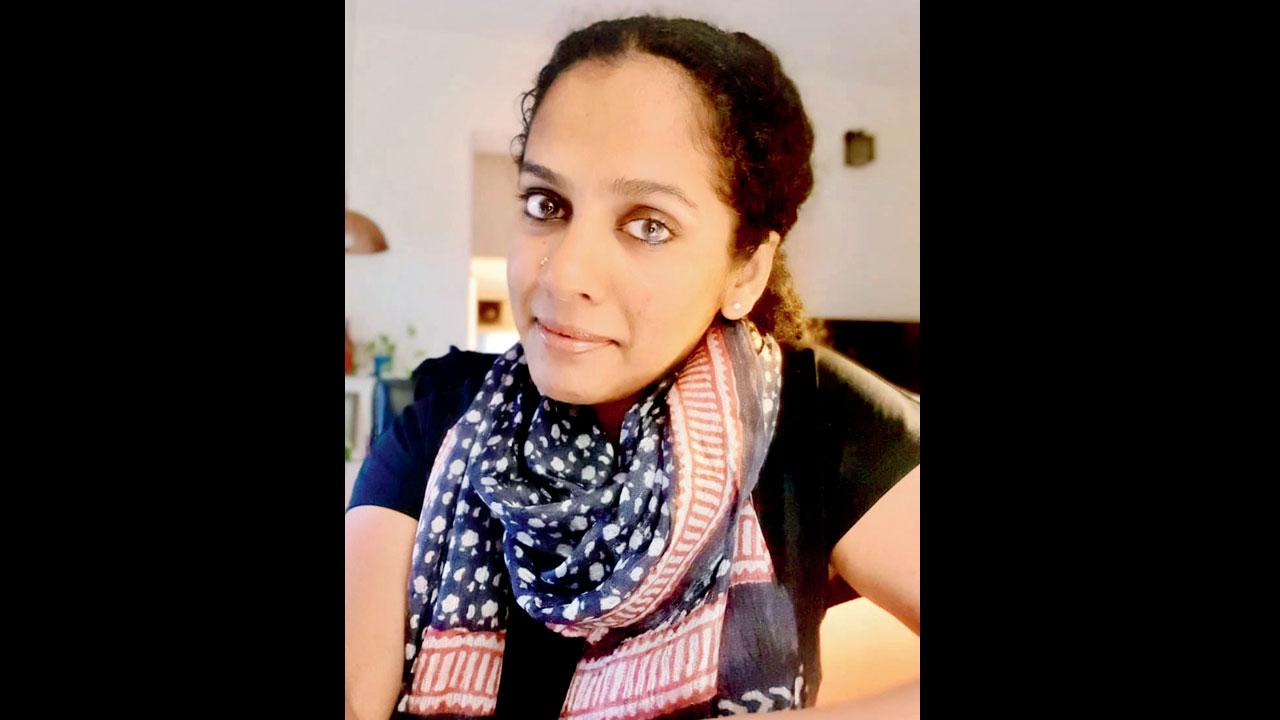 Congratulations are in order for the winners of this year's Tata Literature Live! Literary Awards, whose names were announced at a virtual ceremony over the weekend. They include Rijula Das, who won the First Book Award – Fiction for A Death in Sonagachhi, and Irwin Ally Sealy whose Asoca: A Sutra won the award for Book of the Year – Fiction. Kavitha Iyer (in pic) is a journalist who won the First Book Award – Non Fiction for Landscapes of Loss: The Story of an Indian Drought. She told this diarist that the title is a result of deep reportage written as narrative non-fiction. "It's based on research done as a reporter, having gone back to Marathwada every year from 2004 to 2019. I feel vindicated in my belief that the story of the Indian farmer deserves to be told," she shared.
Creating a space for green literature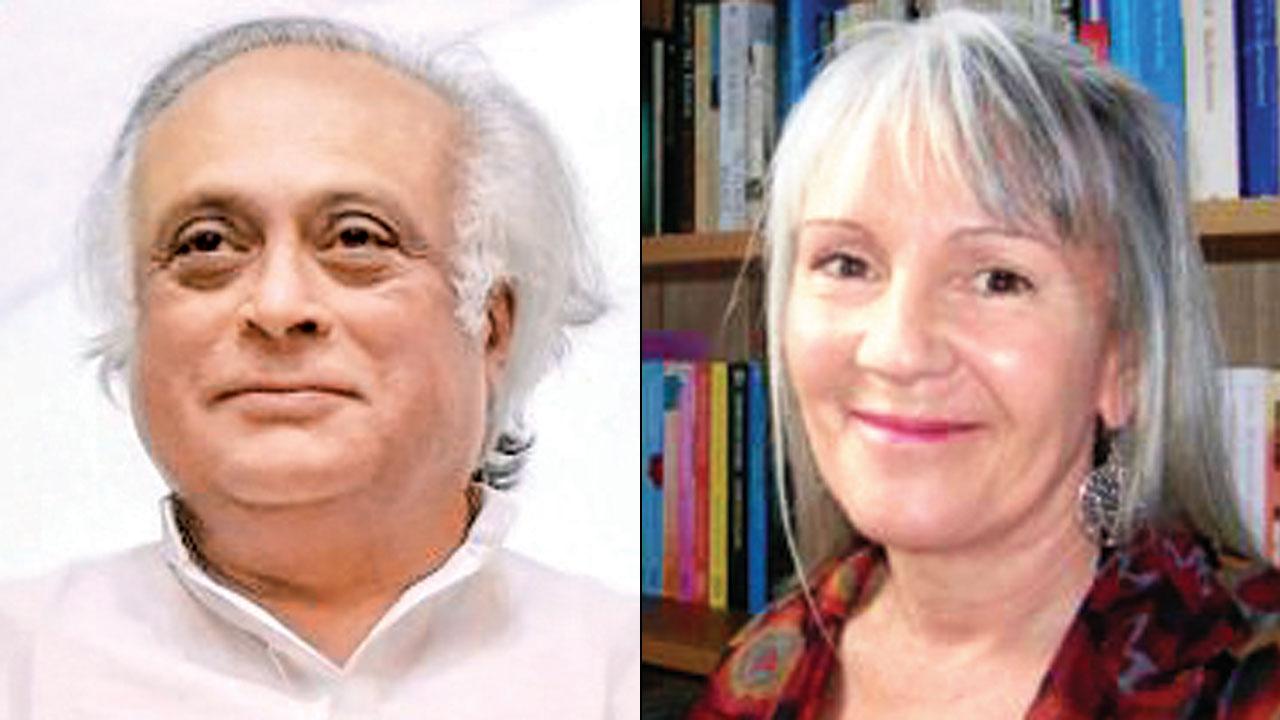 Jairam Ramesh and Nicola Davies
The worlds of climate, sustainability and literature will collide at India's first Green Literature Festival that is set to take place virtually from December 8 to 10. From fireside chats to panel discussions, the festival will feature speakers including author John Elkington, nature writer Nicola Davies, Himalayan traveller, historian and author Shekhar Pathak, and former MP Jairam Ramesh. "One day we will celebrate green books in the business space, the next day we will focus on general works of fiction and non-fiction, and on the last day, we will discuss children's literature. A lot of these books don't get space in the mainstream; we want to dedicate this festival to mainstreaming those dialogues," shared Meghaa Gupta, part of the core team, adding that they will announce their shortlist of green titles across categories soon.