The city - sliced, diced and served with a dash of sauce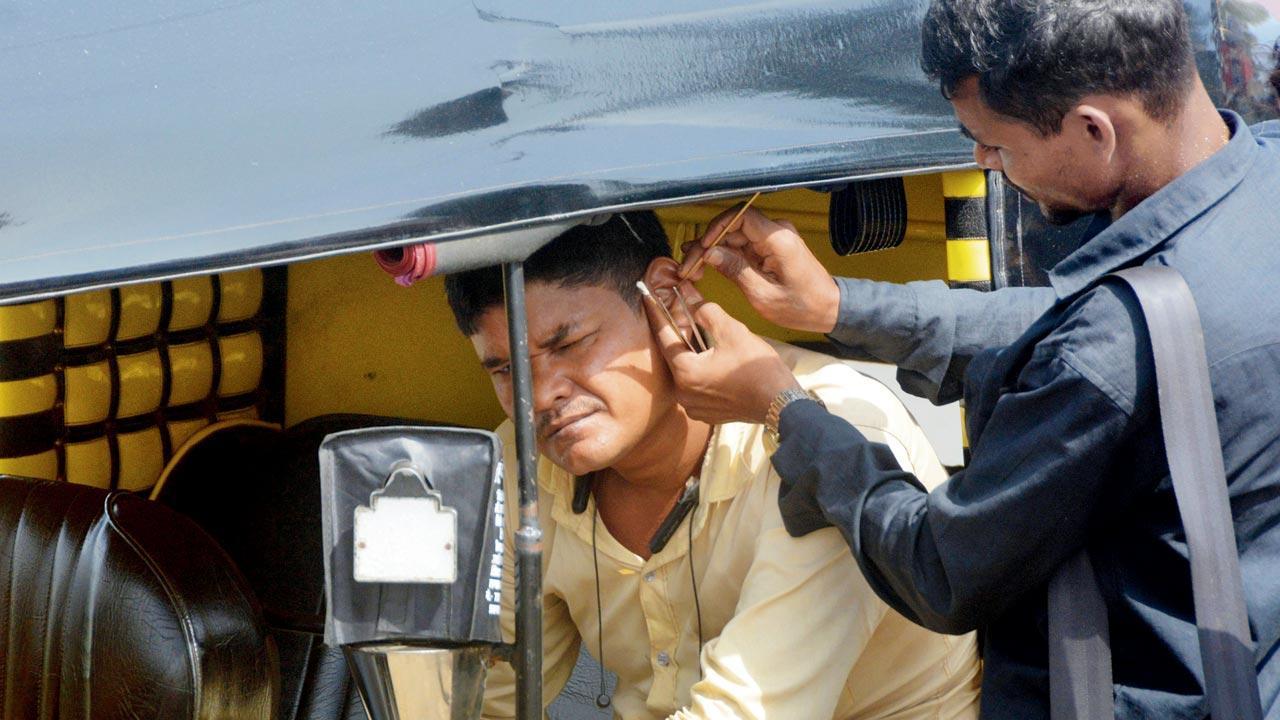 Pic/Satej Shinde
He is getting an earful
An auto rickshaw driver gets his ear cleaned the traditional way during a break in Vile Parle. 
Adieu, Pervez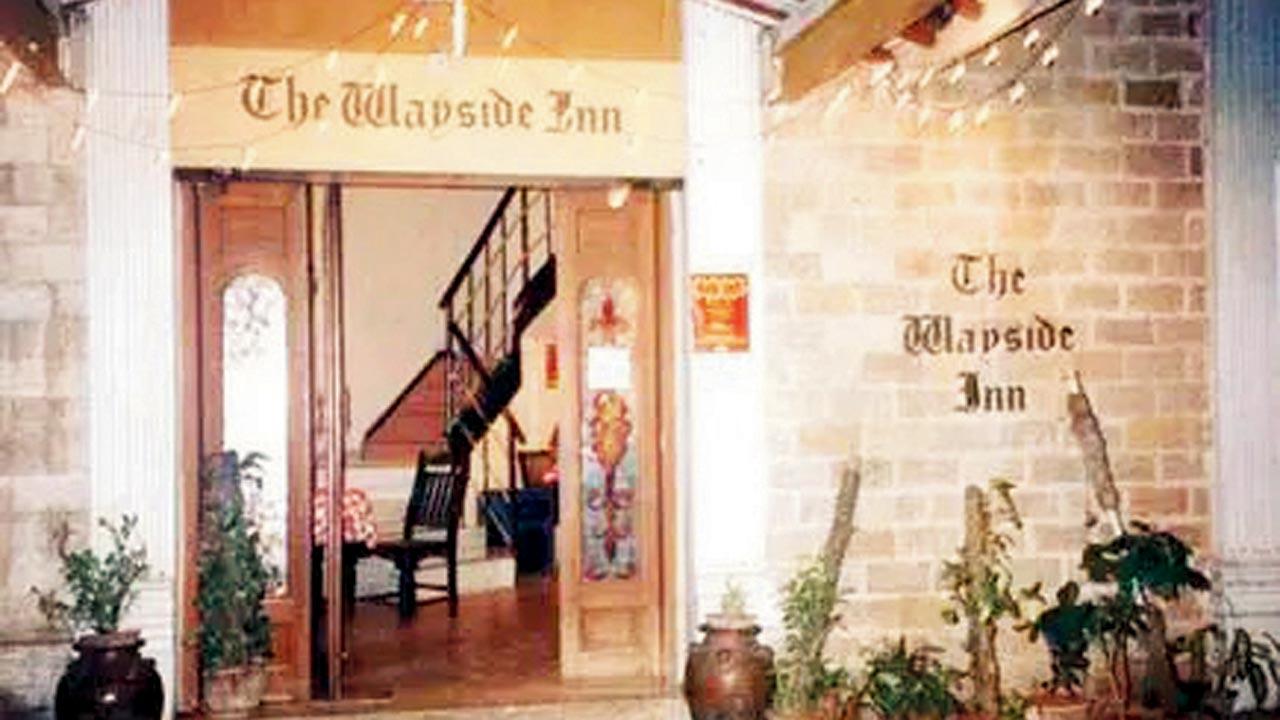 The Wayside Inn. Pic Courtesy/Pervez Patel
What turns a café into a living, breathing community centre? Readers of a certain vintage, who savour their memories of meals at the likes of Café Samovar or Café Naaz, will tell you that it wasn't just a great keema samosa or an indulgent grilled steak that did the trick. Of course, food is integral, but it also takes a visionary owner who goes beyond the account book. Someone who offers the comfort of warm hospitality, where secret romances brew, crackling new ideas bloom, and the foundation of a hopeful nation takes shape. Pervez Patel, who passed away recently, was one such proprietor who ran the Wayside Inn in a corner of Kala Ghoda. Although it shut shop in the early 2000s, the landmark joint once played host to luminaries such as Dr BR Ambedkar, David Sassoon, MF Husain and Arun Kolatkar, among others, under the care of his grandfather and father before Pervez came along.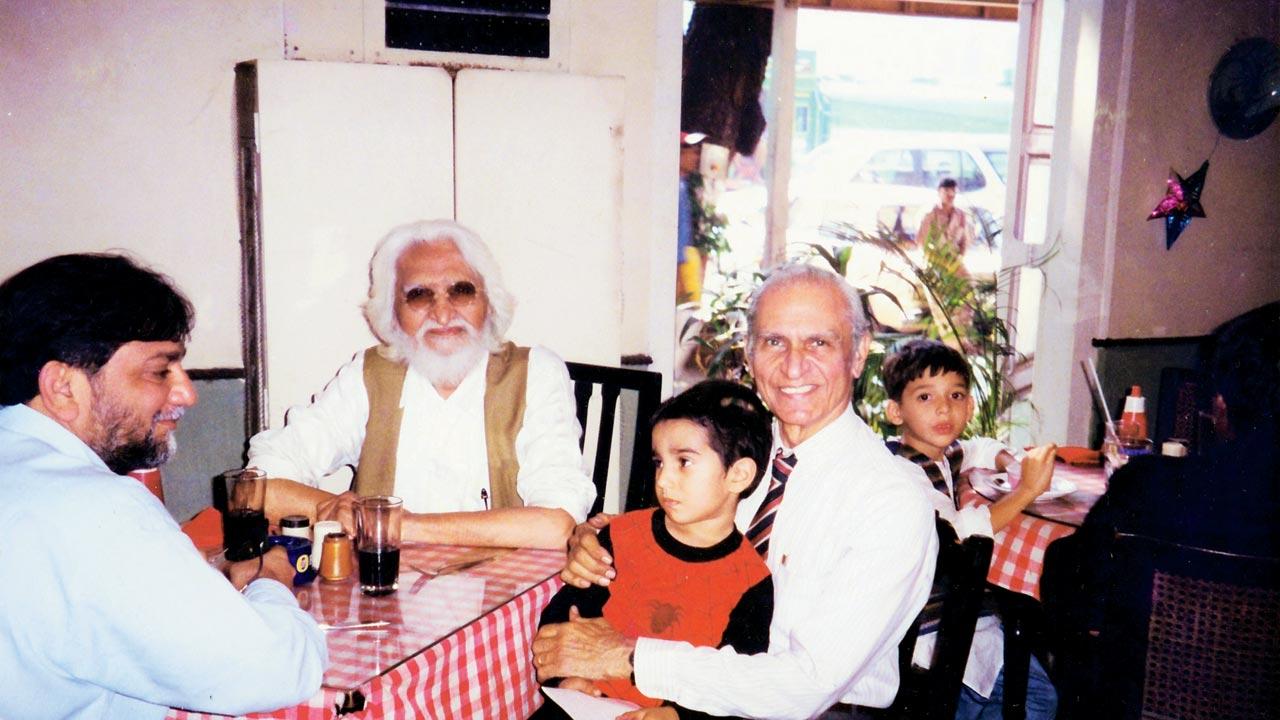 MF Husain at Wayside Inn in 1998 flanked by good friends Aziz (Munna) Jhaveri, whose Joy Shoes shop at the Taj was designed by Husain, and café proprietor Pervez Patel with grandson Kaizen. Pic courtesy/Pinky Patel
Gentle, polite and warm — that's how old-timers remembered him. City chronicler and SMD columnist Meher Marfatia once revealed in her column that on auction house owner Kali Pundole's suggestion, Pervez invited young painters to display their works at the restaurant. His son, Dadiba, was pleasantly surprised to hear of this familial connection to one of his favourite joints, when this diarist reached out to him. "I met him several times. He was a very sweet man, who was there right till the end," reminisced Dadiba. The late proprietor's namesake, Parvez Patel of another city favourite, Ideal Corner, also recalled his genuine hospitality. "We shared the same name, so I've been getting quite a few concerned calls. Pervez came across as a polite, soft-spoken, nice guy. I remember he once recommended a great roast mutton mustard sandwich," Patel added.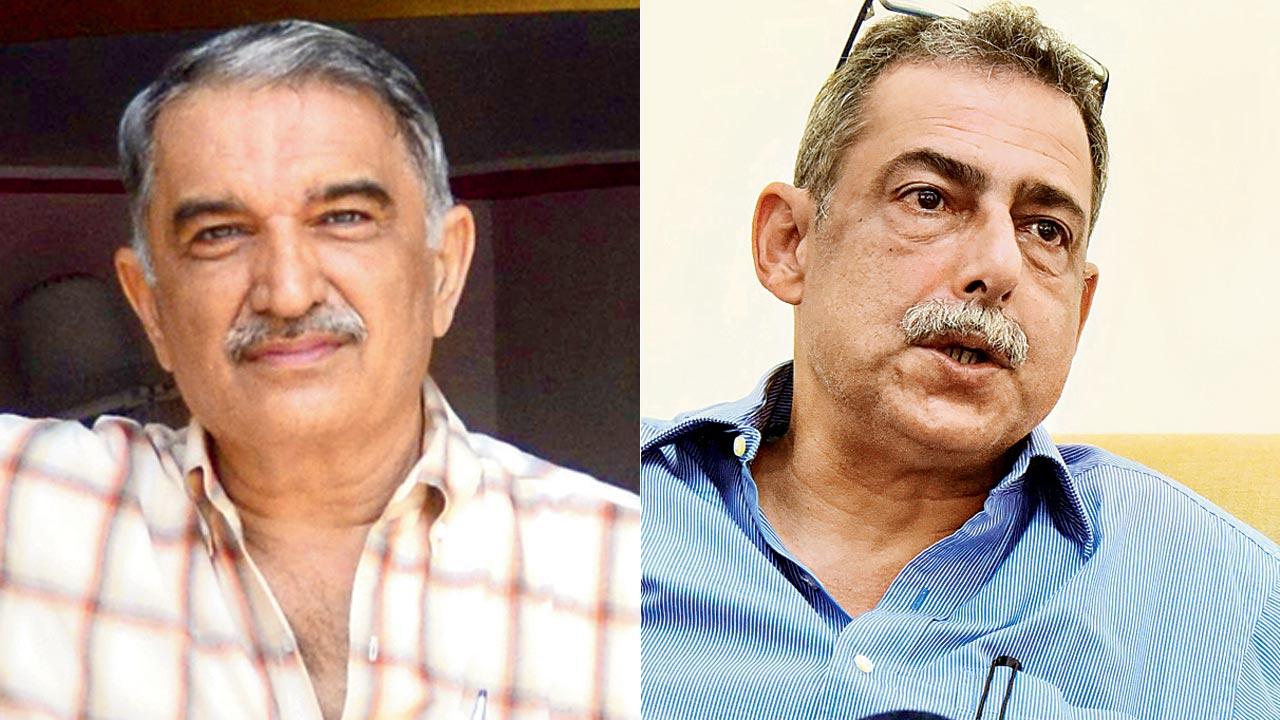 (Left) Parvez Patel of Ideal Corner; (right) Dadiba Pundole
Recounting that he would go back for their fish and chips, Dadiba recalled how Pervez once lamented to him about having to give up the liquor permit as it became unaffordable over time. Pervez's loss marks the dwindling tribe of such large-hearted restaurateurs, who placed community over cash.
Welcome back to the canteen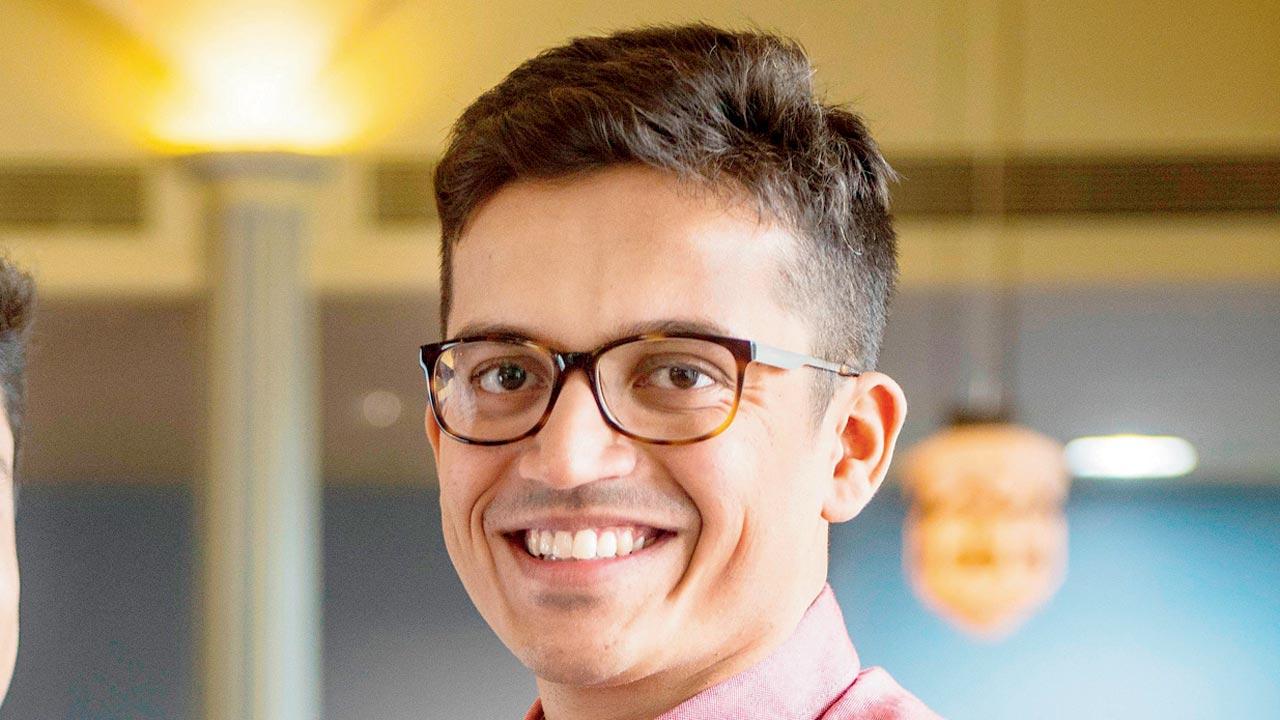 After shutting shop for a month to upgrade, the new and revamped Lower Parel hub, The Bombay Canteen, is set to open doors today. This is the first time that the award-winning restobar closed its door for a makeover. Yash Bhanage, founder, Hunger Inc Hospitality, which runs the restaurant, told us that the revamp is not a complete departure from its old familiar style. "We have been honest to ourselves to say that we love the space but the restaurant experience needs to evolve," Bhanage said. While the style of the food and menu philosophy will remain the same, there is one new tweak connected to the city. "We have accentuated the Art Deco [style] of Bombay within the bar. The layout of the bar remains the same, but it has evolved into a much more mature location to encourage conver-sations," he said. 
Booked for the divine
After working on it for six years, writer-scholar Rana Safvi is ready with her latest title, In Search of the Divine: Living Histories of Sufism in India that captures the mystical roots of the Sufi tradition and its impact on all communities. This diarist was intrigued to note that Mumbai was the first city the author visited on her journey with the book, which blends personal encounters, visits to dargahs, conversations with devotees and pirs, and the contributions of women to the tradition.
Mark his words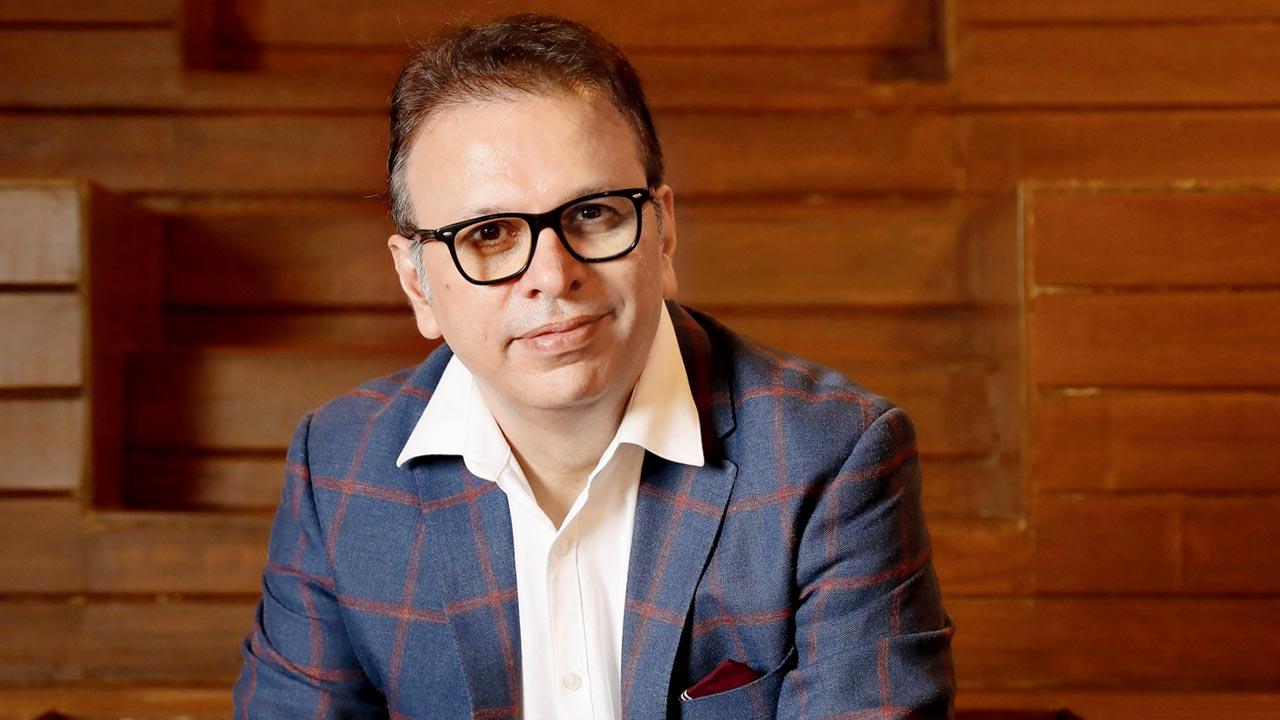 When Spoken Fest kicked off in 2017, it created a space where all things words — performance poetry, music and comedy — could coalesce. The annual spoken arts festival is making a return to the city on November 19 in its physical format. After a two-year hiatus, founder Roshan Abbas (in pic) confirmed that the two-day event is being planned on a larger scale. While he remained tight-lipped about further details, Abbas said, "We are going to do our first round of artist announcements next week, but until then, here's what I can promise: there will be people from across generations, and from all corners of the country." The actor added that the lineup will include some iconic poets and storytellers who will light up the event. "The event is set to return after a span of two and a half years — and it will be a celebration of art and togetherness," he said.