The city - sliced, diced and served with a dash of sauce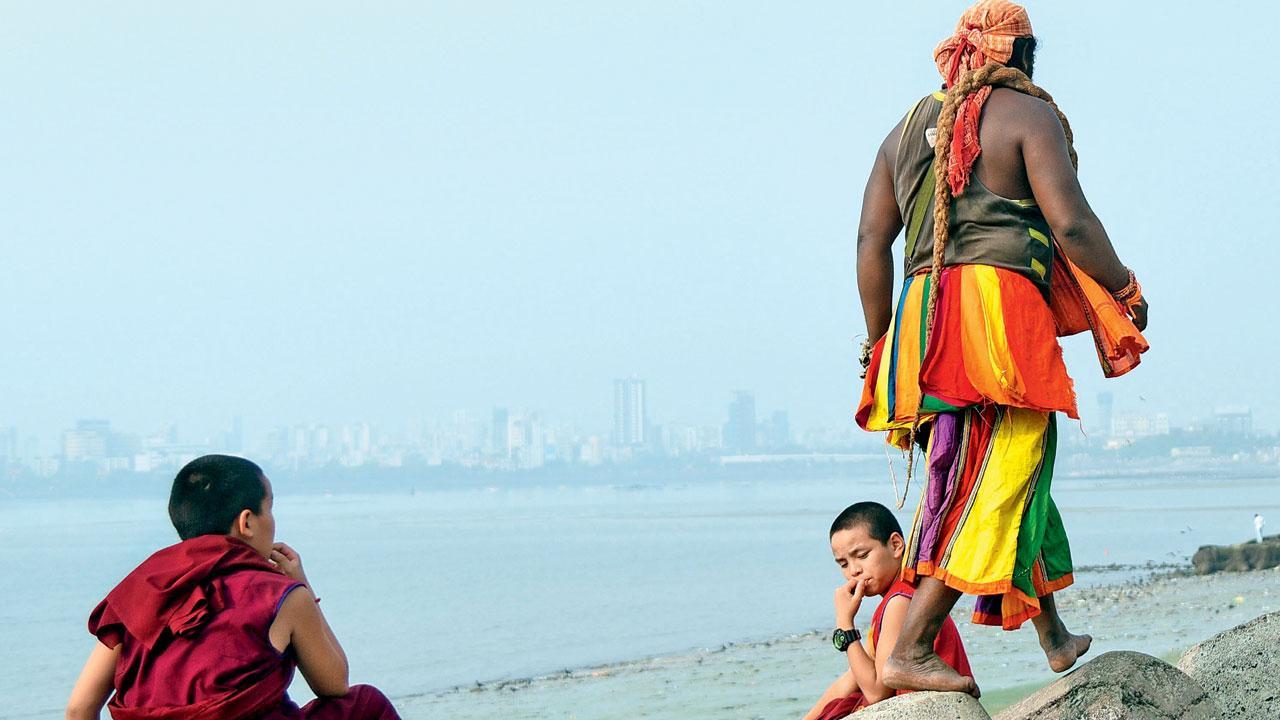 Pic/Pradeep Dhivar
Balancing Act
Two young monks watch a Potraj as he walks on tetrapods along Dadar's shoreline. 
ADVERTISEMENT
See-tar on show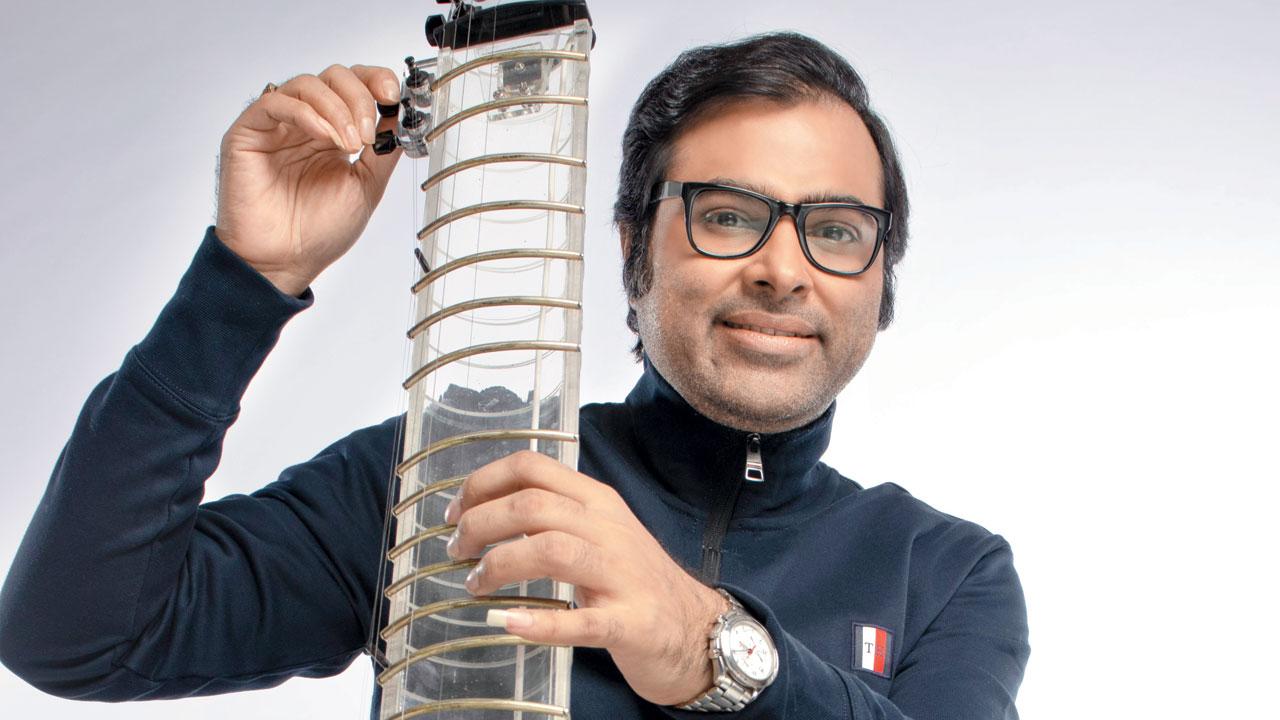 Chatterjee with his creation, the electric see-tar
The buzz over the new jerseys for the Indian cricket teams (men and women) refuses to die down. One aspect of the YouTube video of its launch that caught our attention was sitar maestro Purbayan Chatterjee's melodious tunes. "I was approached by its music director, Abhishek Arora, to play this jingle. He decided that I play the electric see-tar. Any form of sport, and particularly cricket in our country has the vibrant and pulsating energy of youth, which makes the see-tar a natural choice," an excited Chatterjee recalled about the idea, adding, "To showcase my instrument for this campaign, which is contemporary and youth-centric, made me proud of this art form."
The end of an epic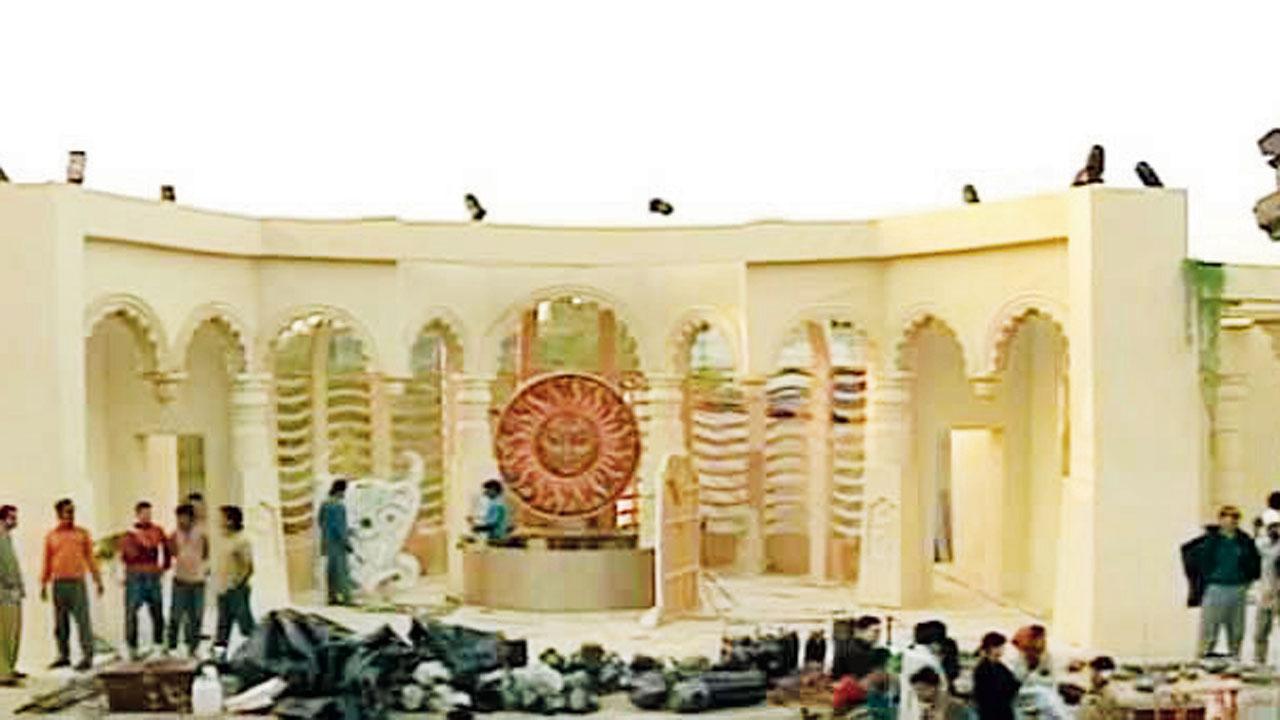 The set of Husain's play. Pic courtesy/Wild Films India
Indian theatre lost a stalwart this week with the demise of theatremaker Aamir Raza Husain. The Padma Shri awardee passed away in Delhi on June 3. While the term effects have taken on a virtual meaning today, Husain's massive productions created physical effects the likes of which haven't been replicated, said theatre artiste Dolly Thakore (inset).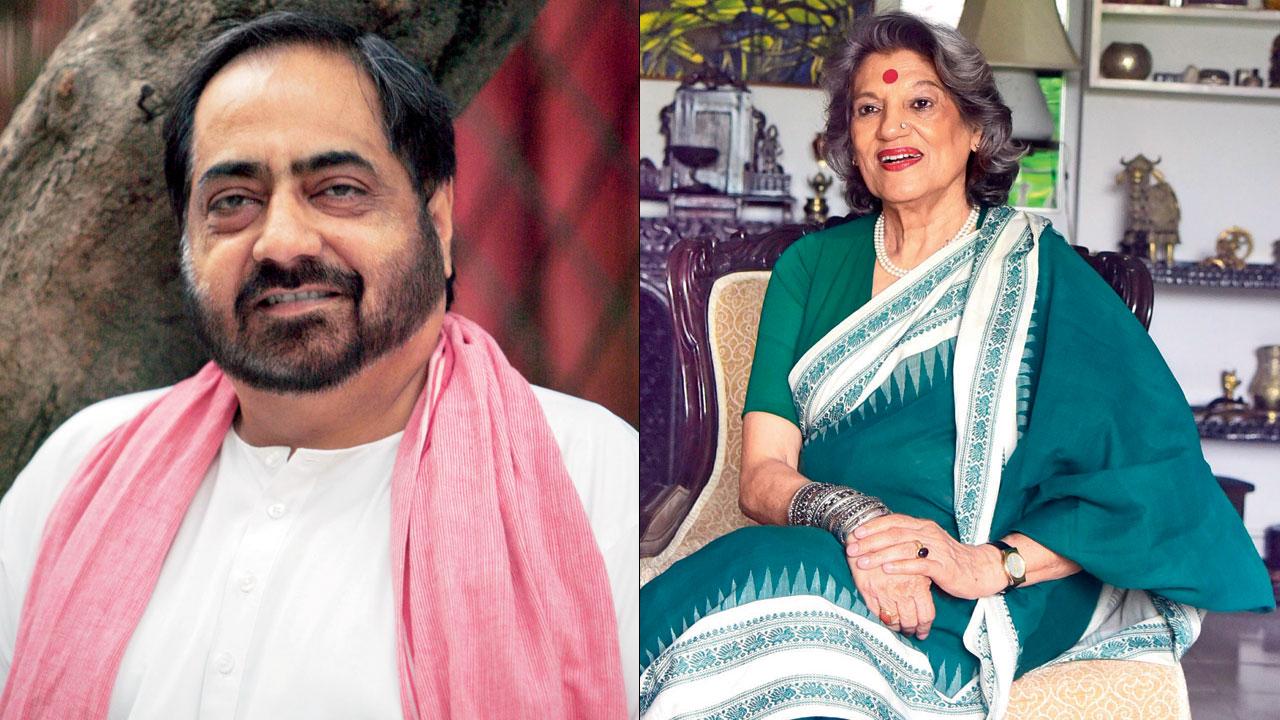 Aamir Raza Husain and Dolly Thakore
The veteran was once part of Hussain's magnum opus, The Legend of Ram. "I opened the play as Manthara [the attendant to Queen Kaikeyi]," she revealed. Staged often at NSCI in Worli, the play, Thakore recalled, saw rail tracks put in to enable the set to move while the stationary audience viewed in awe. "I will always remember his attention to detail, and ability to guide you without instructing," she told this diarist.
Mangroves matter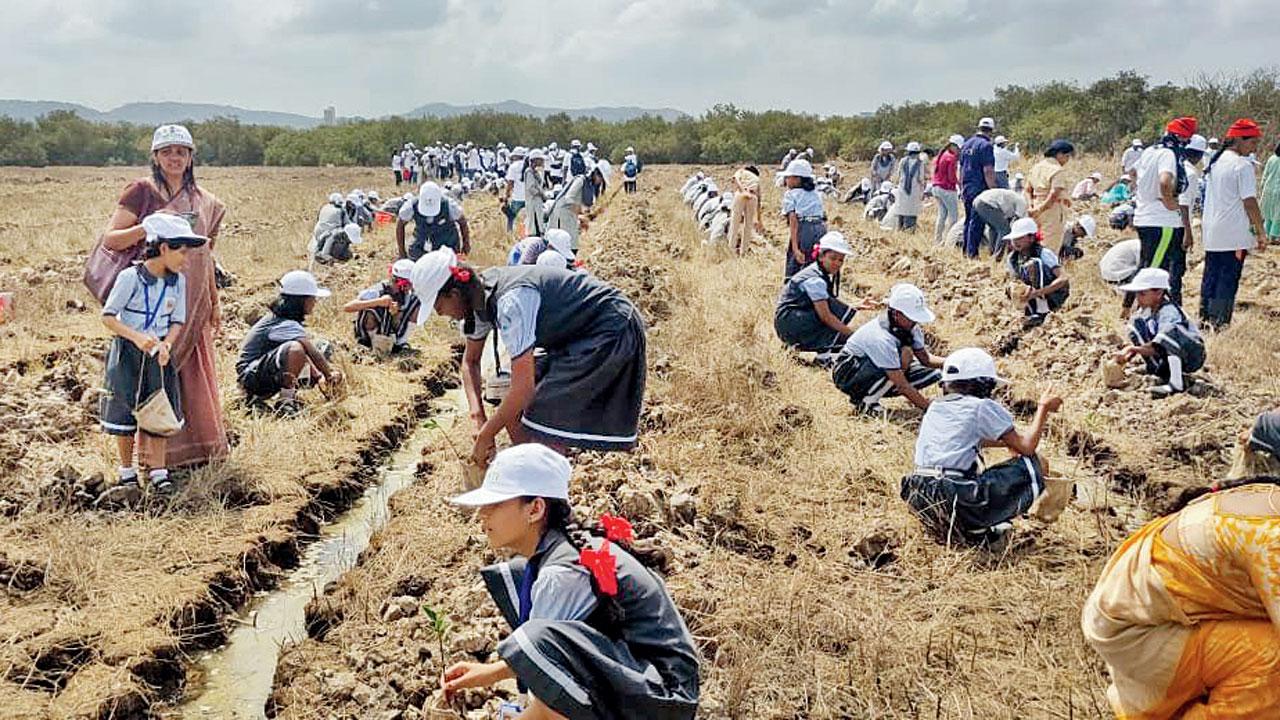 School students planting the saplings
Earlier this week, several city-based non-profit organisations including Vanashakti Foundation planted mangrove saplings near the Bhandup pumping station section of Thane Creek Flamingo Bird Sanctuary. The activity had the blessings of the Mangrove Cell, State Forest Department. Vicky Patil, project manager, Vanashakti Foundation told us, "The drive was part of the World Environment Day initiative. The Mangrove Cell reached out to us for volunteers. So, we approached a few schools and colleges who willingly participated in this activity." Over 300 saplings were planted on the site by over 100 volunteers, he revealed. Patil shared how local fishermen were more than happy to help, "To take any programme forward, you need the assistance of local communities, especially in an unfamiliar area."
From Mumbai to Switzerland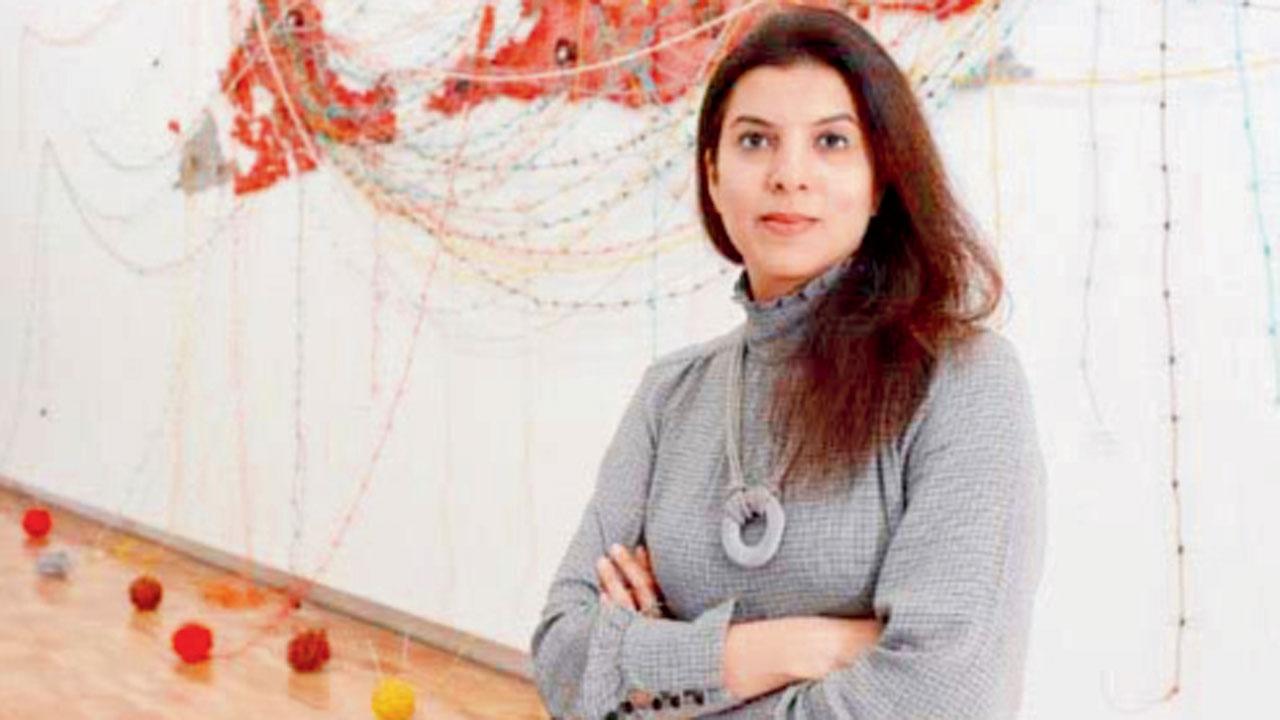 Artist Reena Kallat's (right) largest survey solo exhibition, Deep Rivers Run Quiet will open on June 9 at Kunstmuseum Thun in Switzerland. "It offers the possibility to showcase a range of works made over a period of time, and allows visitors to gain a deeper understanding of the practice as they draw connections across bodies of work," Kallat shared about her upcoming show.
Churchgate's got a new station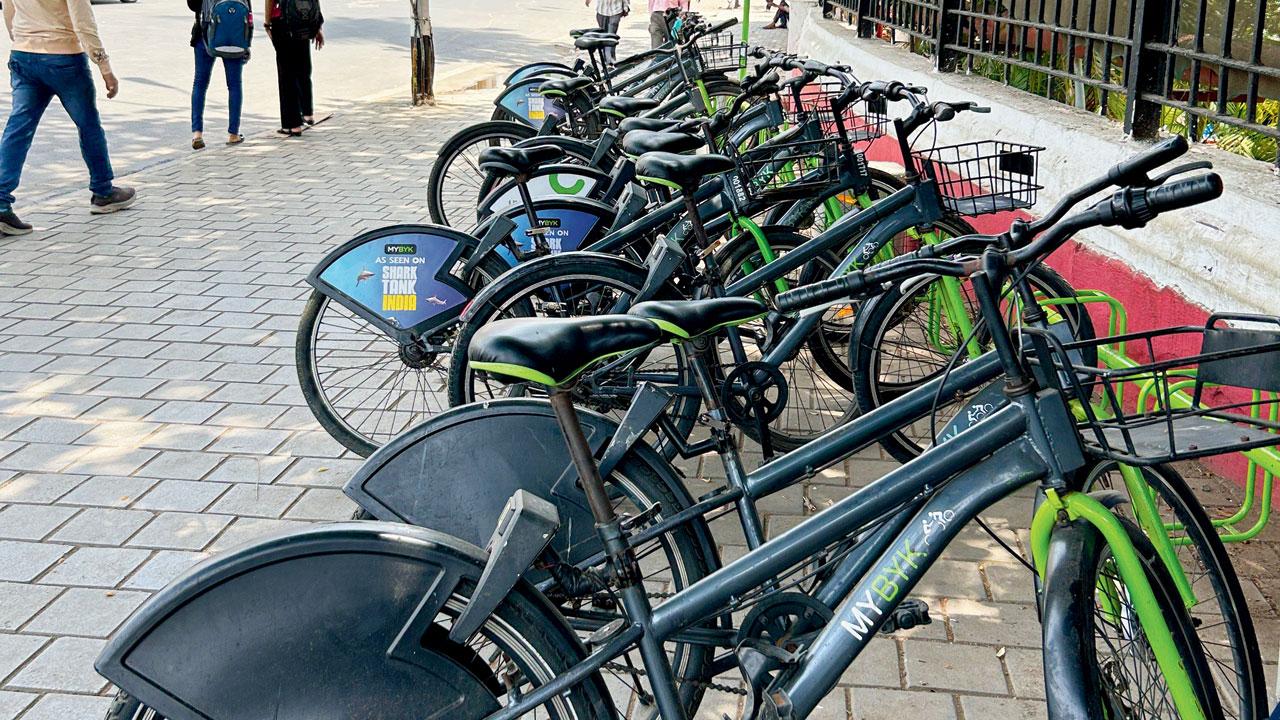 BMC's newly-installed cycle station right across Churchgate railway station kills at least four birds with one stone. All you need to do is register, pay the security deposit from their options of unlimited rides (Rs 69 per day, Rs 50 per week, Rs 699 per month), set the destination on the MyByk app, and you're good to go. We spotted many avail of this much-needed solution that can help do its bit amidst increasing traffic, pollution, unhealthy lifestyle, and the lack of parking spaces.