The city - sliced, diced and served with a dash of sauce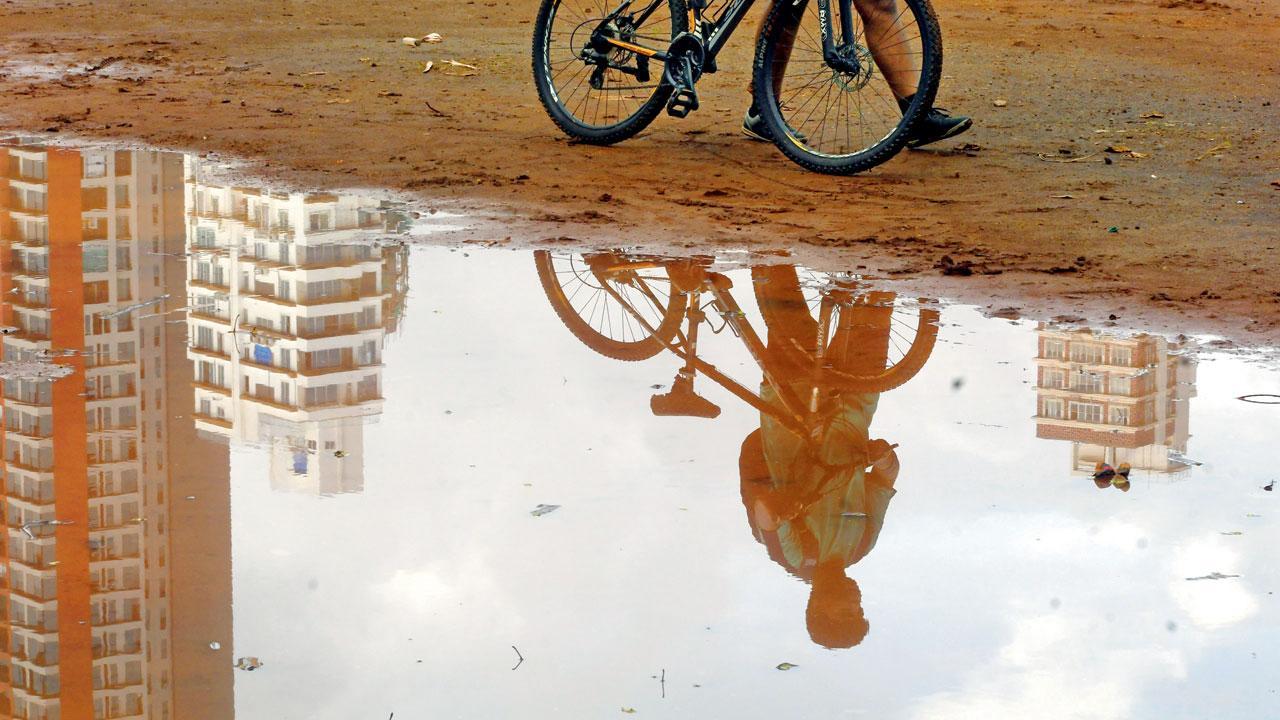 Pic/Ashish Raje
In a pool of his thoughts
A boy and his cycle are reflected in the pooled rainwater at Shivaji Park
ADVERTISEMENT
Slowing down in Mumbai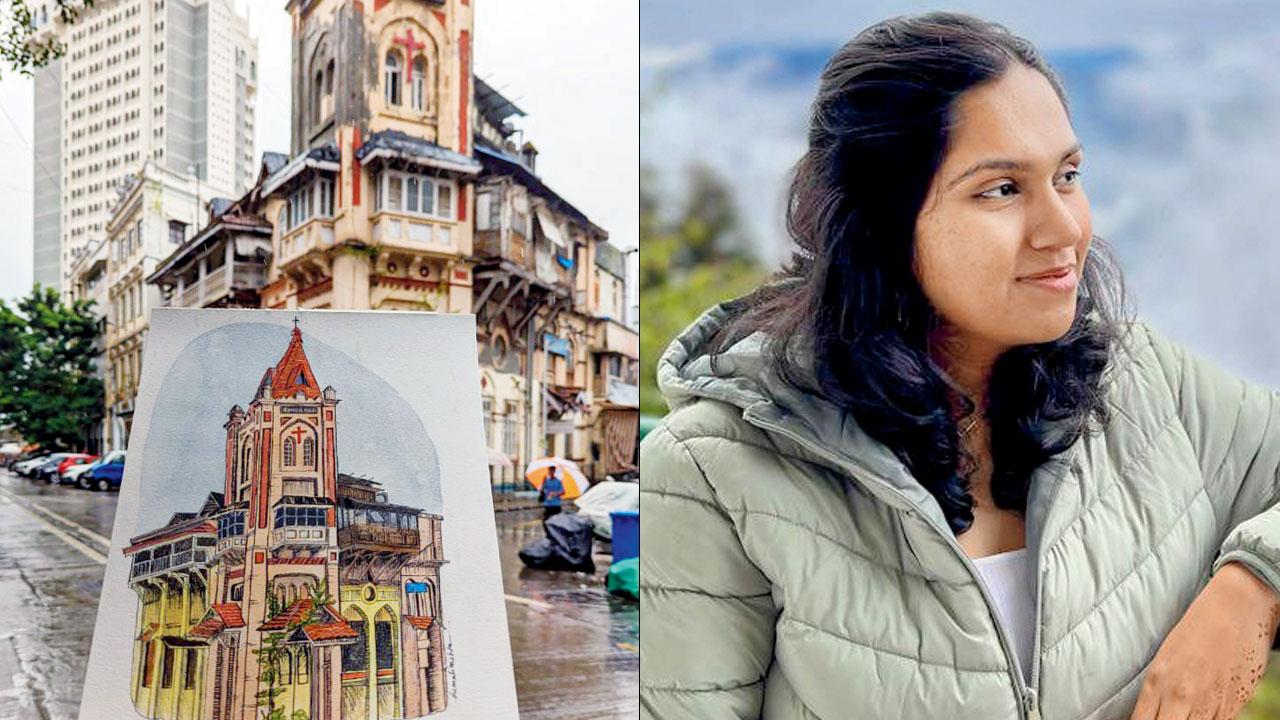 The Bowen Memorial Methodist Church at Colaba, by Mehta (inset)
Pune-based visual designer Hemali Mehta has spent the last decade learning to sketch on the move, captured on her page, @productivitytheory. "Travel has become so fast paced. Sketching became a way to soak in the architecture and culture of a city," she shared. No wonder then that Mehta did not let the Mumbai rains stop her from spending some time sketching the city's sites, including its UNESCO-honoured structures on her latest visit last week. "I had always observed these structures, but this was the first time I made an effort to sketch them," she said. Short on time, she picked Soona Mahal on Marine Drive, The Bowen Memorial Methodist Church in Colaba and the Rajabai Clock Tower for her inspiration. "It is nice that these heritage structures are so well maintained," she noted.
Tango vamos!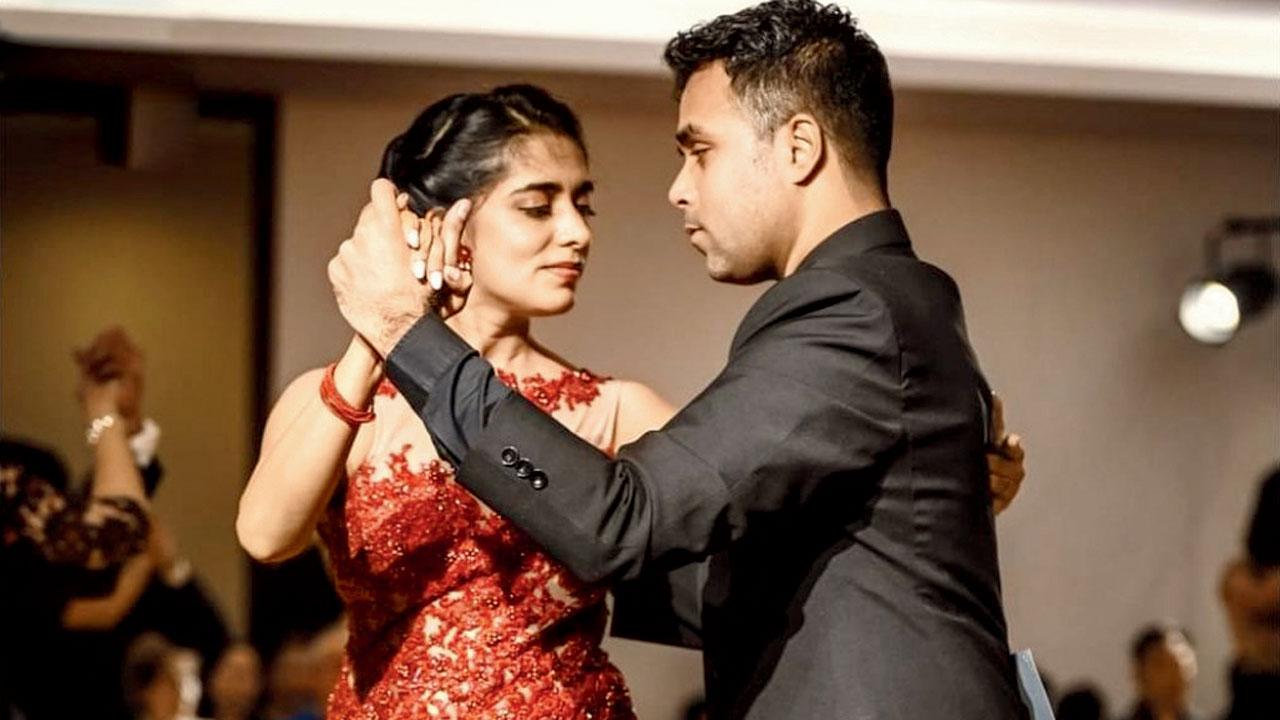 Kruti Gandhi and Ajinkya Deshpande perform at the Indonesia Championship preliminaries. Pic Courtesy/Kappu Chino
Mumbai duo Kruti Gandhi and Ajinkya Deshpande became the first Indian dancers to make it to the semi-finals of the Indonesia Championship preliminaries in Bali last month. While they did not make it to the finals of the World Tango Championship to be held in Buenos Aires, the Indian pair advanced to the finals in the Tango Pista category and semi-finals of the Vals category. "Tango Pista is a social dance, while Tango Vals is closer to waltz," Gandhi explained. With over 40 couples from across Asia participating, she said that the challenge was to be expressive, pointing out, "To train our focus, we often had friends purposely disturb our practice. But the key was to have fun along the way."
Kolaba chronicles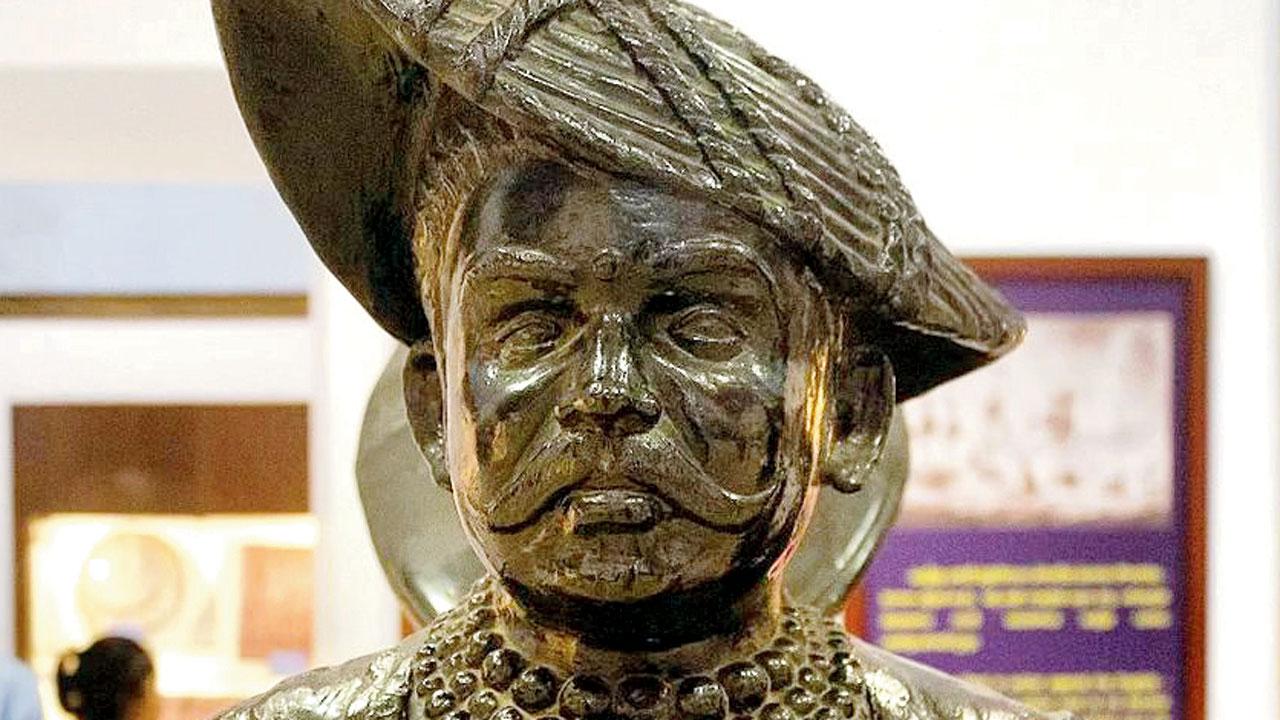 A bust of Kanhoji Angre at Vishakha museum, Andhra Pradesh. Pic Courtesy/Instagram
Here's one for history nerds. Maratha naval commander Kanhoji Angre shares his death anniversary with America's Independence Day. While his naval prowess ensured control over the Konkan, the commander shared an interesting connection with the city. "He was given what later became the Kolaba principality," said lawyer and history enthusiast Siddharaj Thale. The word, he pointed out, refers to a kingdom built by the Kolis. "In fact, the Angres had two forts near Khanderi and Underi [close to the southernmost tip of the city] that controlled ship movement to the city, and kept the English at bay. Also, Alibaug and South Bombay fell under Kolaba district till the late 1800s," he remarked.
Let's build an urban jungle database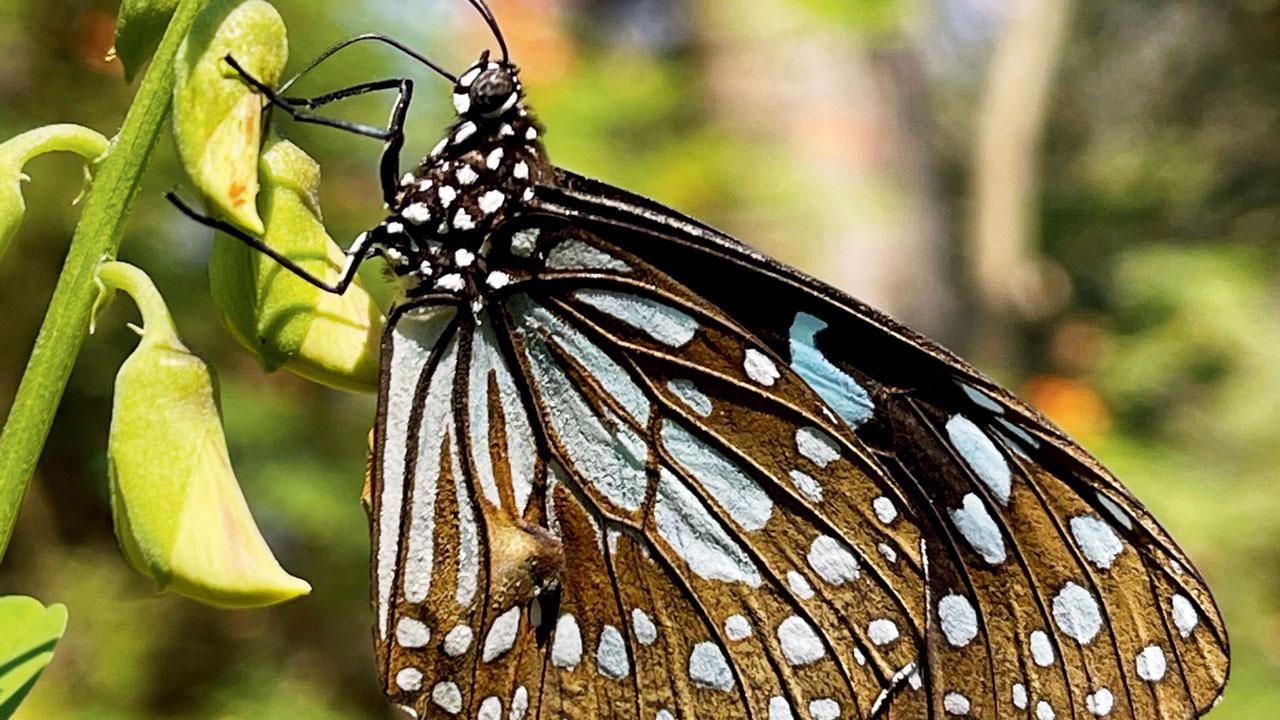 A blue tiger butterfly
The next time you spot a strange, unknown creature brought to the surface by Mumbai's rains, you might want to take a picture. Greenline Mumbai's latest Citinaturalist initiative seeks to tap into the photo culture of the city's residents to build a database to help researchers.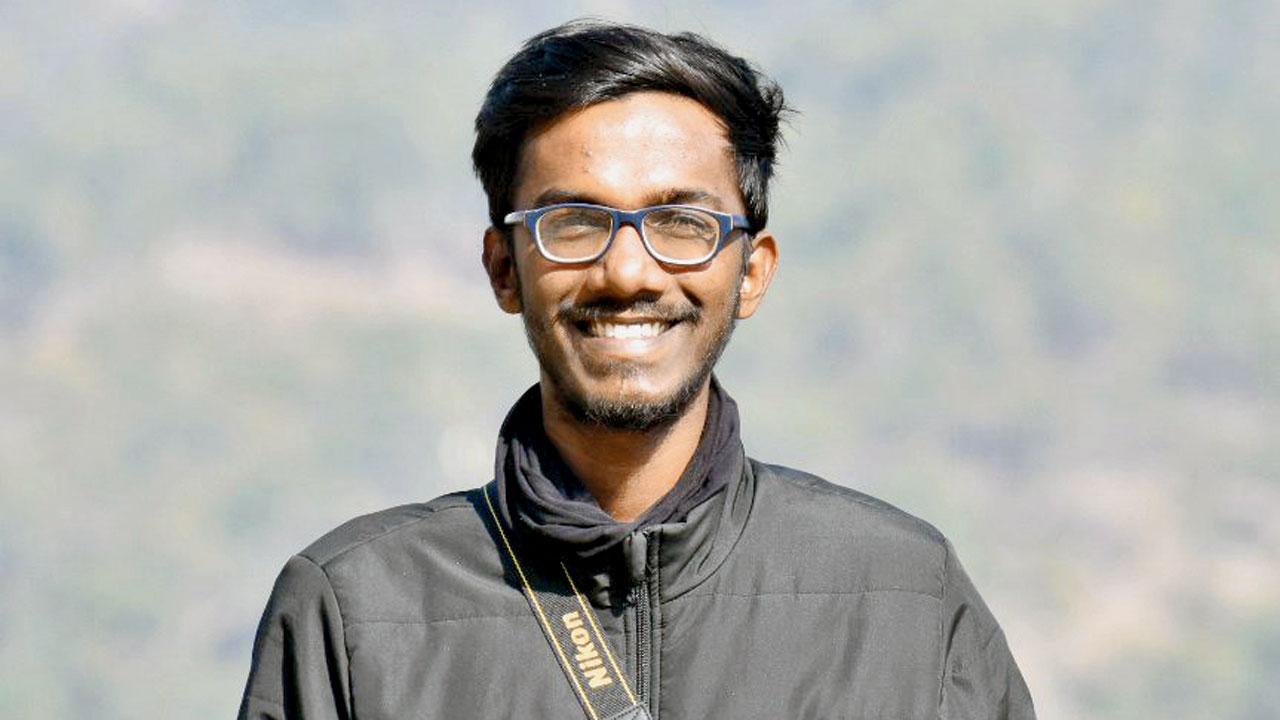 Aniket Desai
"The idea is to document urban biodiversity in Mumbai. Since it is monsoon, frogs, snakes and insects emerge into the open spaces more frequently. I noticed people taking pictures of some sightings, and felt that it could be used to build a database," said Aniket Desai, programme manager for the initiative. People can share their latest sightings on the WhatsApp group, which the experts will then categorise and update it on the iNaturalist website. Desai said, "These pictures and data can be later accessed by researchers for studies."Interested naturalists might want to check @Greenlinemumbai on Instagram for details.
Poie takes the pan-Indian route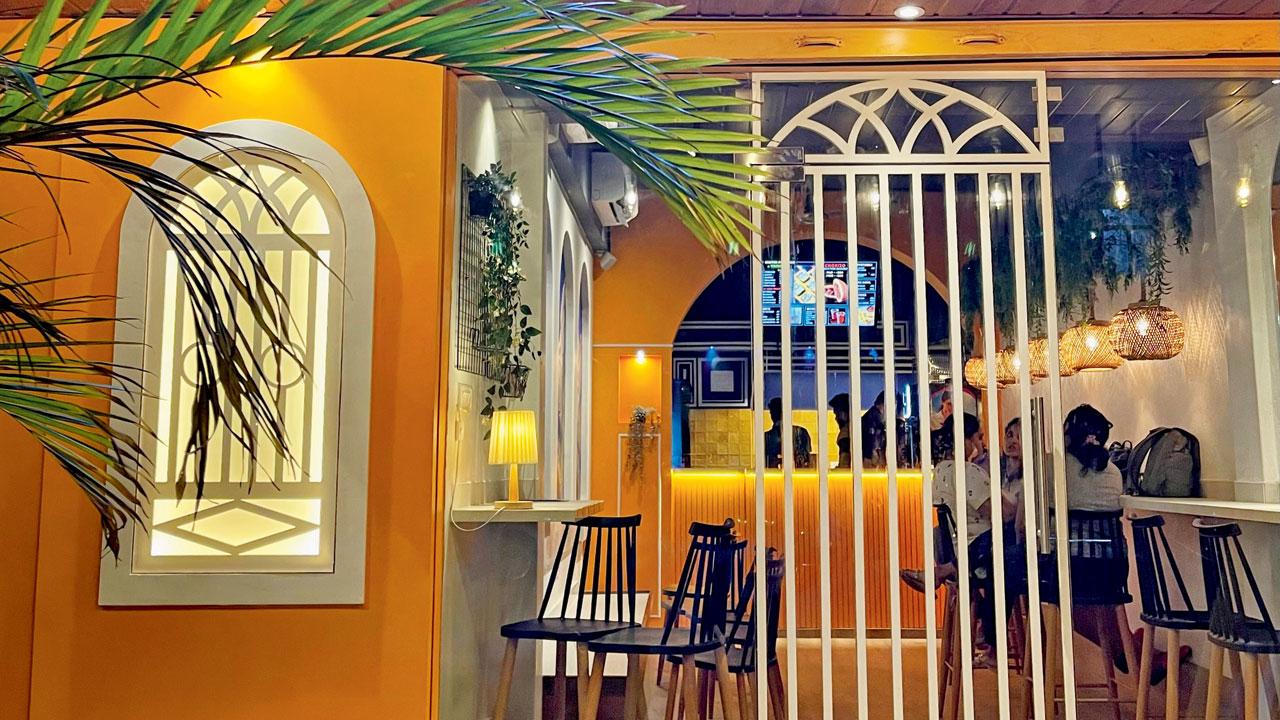 The new cafe
In March, this newspaper reviewed a delivery kitchen Poie and Pao from the folks behind Mahim's Goa Portuguesa. Last week, the venture opened the doors to its café in Shivaji Park. They offer a range of Goan flavours packed in  poies and paos, as well as Maharashtrian and regional Indian flavours like xacuti, Kolhapuri and Chettinad.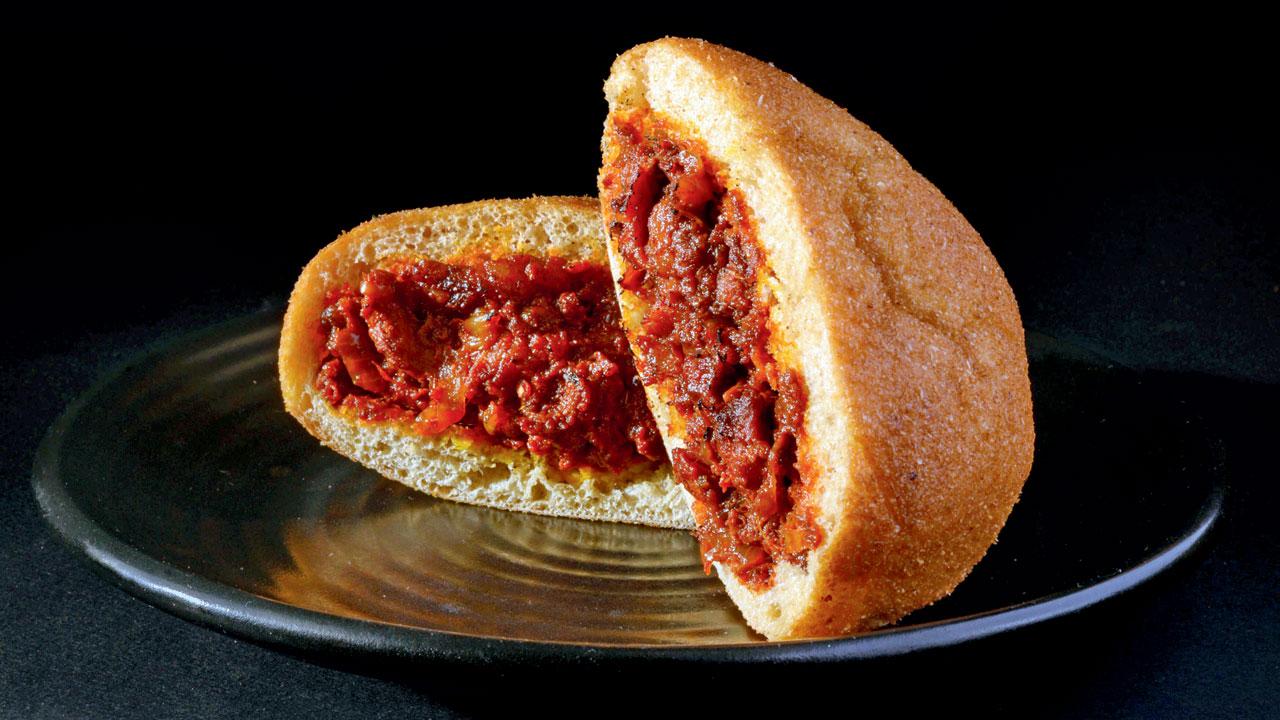 A poie
Co-founders Sudeep and Acash Awchat shared, "Our mother, chef Deepa Awchat is Goan. We wanted to present her Goan recipes in a fast food format, and what better way to do it than in poies that are synonymous with Goan cooking."
"Exciting news! Mid-day is now on WhatsApp Channels

Subscribe today by clicking the link and stay updated with the latest news!"
Click here!