"We demand the governor intervene in the matter and clarify how the campus can be rented out for political events," said Sawant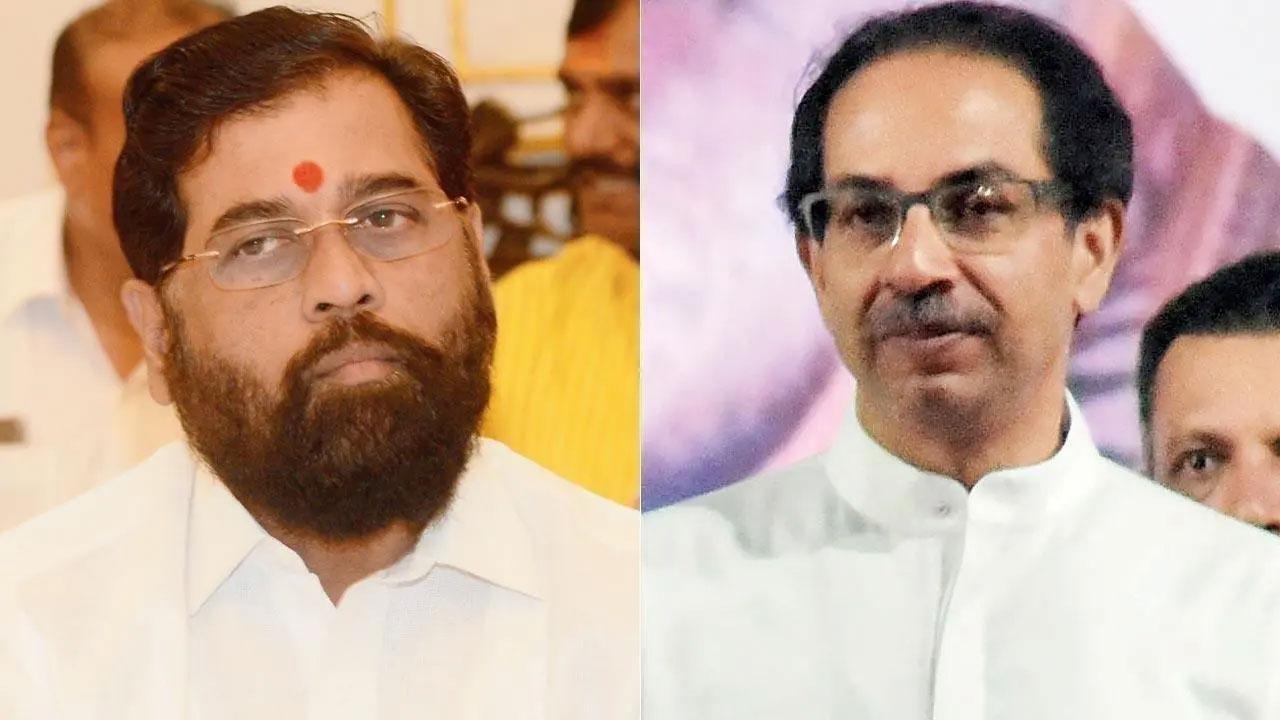 Eknath Shinde and Uddhav Thackeray
Yet another controversy appears to be brewing over the venues of the two Shiv Sena factions' Dussehra rallies. This time, Mumbai University Senate members from Yuva Sena and the youth wing of the Nationalist Congress Party (NCP) have opposed the varsity administration's decision to allow Chief Minister Eknath Shinde-led Shiv Sena vehicle parking space on campus, for their Dussehra rally to be held at the MMRDA grounds in Bandra Kurla Complex.
Former Senate and Management council members of MU and Yuva Sena leaders Pradeep Sawant and Rajan Kolambekar have written to the governor Bhagat Singh Koshyari, who is also the chancellor of all public universities in the state. "How can Mumbai University administration grant them permission to park vehicles coming to the venue at BKC from across the state for Dussehra rally? The permission should be cancelled immediately. We demand the governor intervene in the matter and clarify how the campus can be rented out for political events," said Sawant.
Also Read: Mumbai traffic: 22 roads closed, 18 one-way in city for Dussehra and Goddess Durga idols immersion
Meanwhile, NCP spokesperson Amol Matele alleged that several trees were uprooted and chopped to facilitate parking spaces to the Shinde camp for their rally. "After we went to the spot and objected, the workers are now covering up the matter by clearing the cut trees," he said, adding, "The Mumbai University campus is for students and it is not right on the part of the Mumbai university administration to grant permission to political parties for their events."
While Uddhav Thackeray will address his rally at Shivaji Park in central Mumbai, Maharashtra Chief Minister Eknath Shinde will address his group's rally at MMRDA ground in Bandra-Kurla Complex in the western suburbs on October 5. This will be Shiv Sena's first Dussehra gathering since the party split in June of this year.