The father and son had locked the shutters from the inside, says a police officer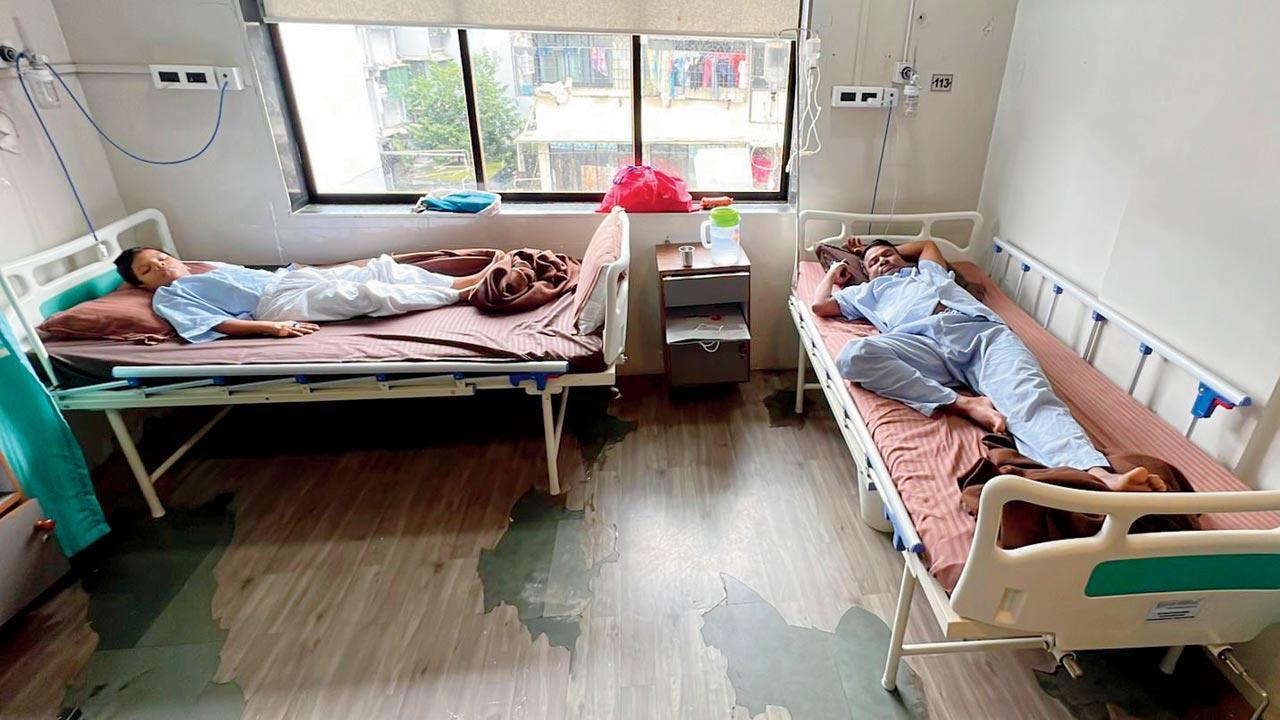 Akshalal and Abhay Rajbhar in the hospital. Pic/Hanif Patel
The police on Saturday rescued an unconscious man and his son who had accidentally inhaled liquefied petroleum gas (LPG) in their laundry shop cum residence at Sun City, Vasai. Akshalal Rajbhar and the boy, Abhay, 10, were admitted to Yogyam Hospital and regained consciousness after a few hours.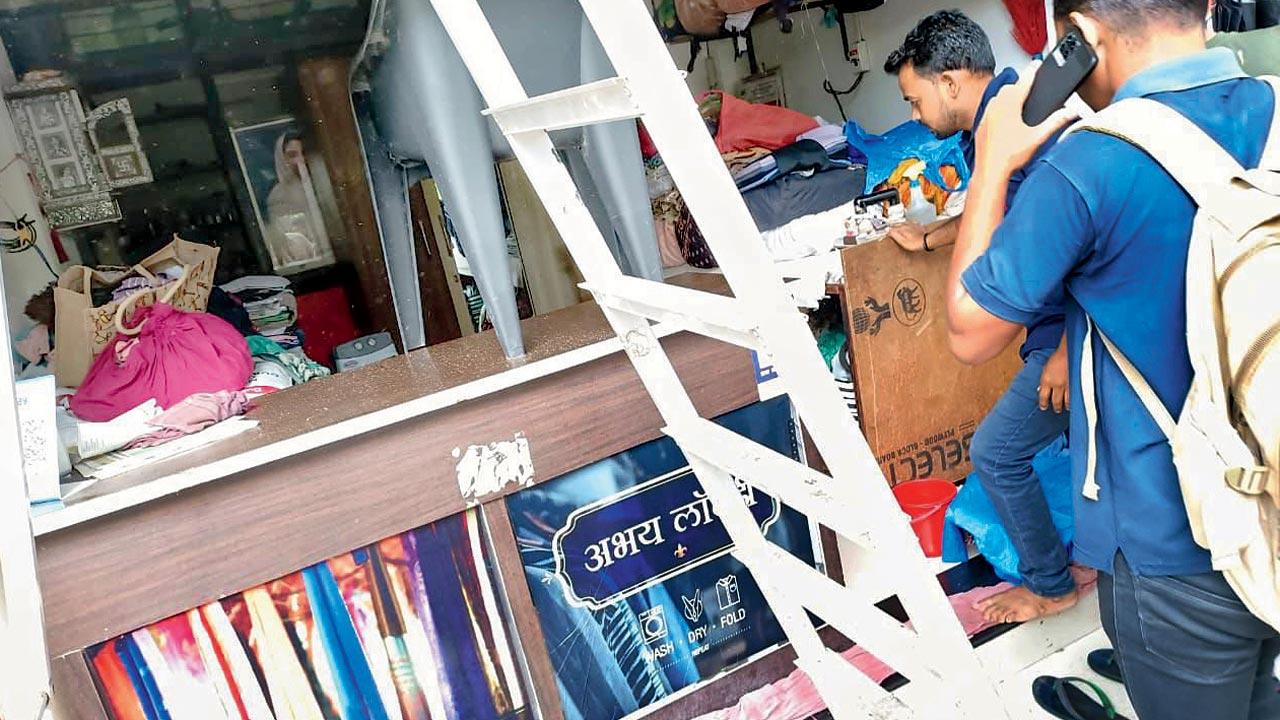 The shop at Sun City, Vasai, where the incident occurred 
ADVERTISEMENT
They were discharged on Monday, doctors said. Rajbhar told mid-day, "On Friday, I was alone with my son as I had sent my wife to the village. We prepared food around 8.30 pm and I cleaned the gas stove and utensils around 11.30 pm. We then went to sleep. It was only on Saturday when I opened my eyes in the hospital. I found my son there in an unconscious state. By evening, he too had recovered."
Also Read: Mumbai: No fresh meat for animals in SGNP, Mumbai zoo amid Lumpy Skin Disease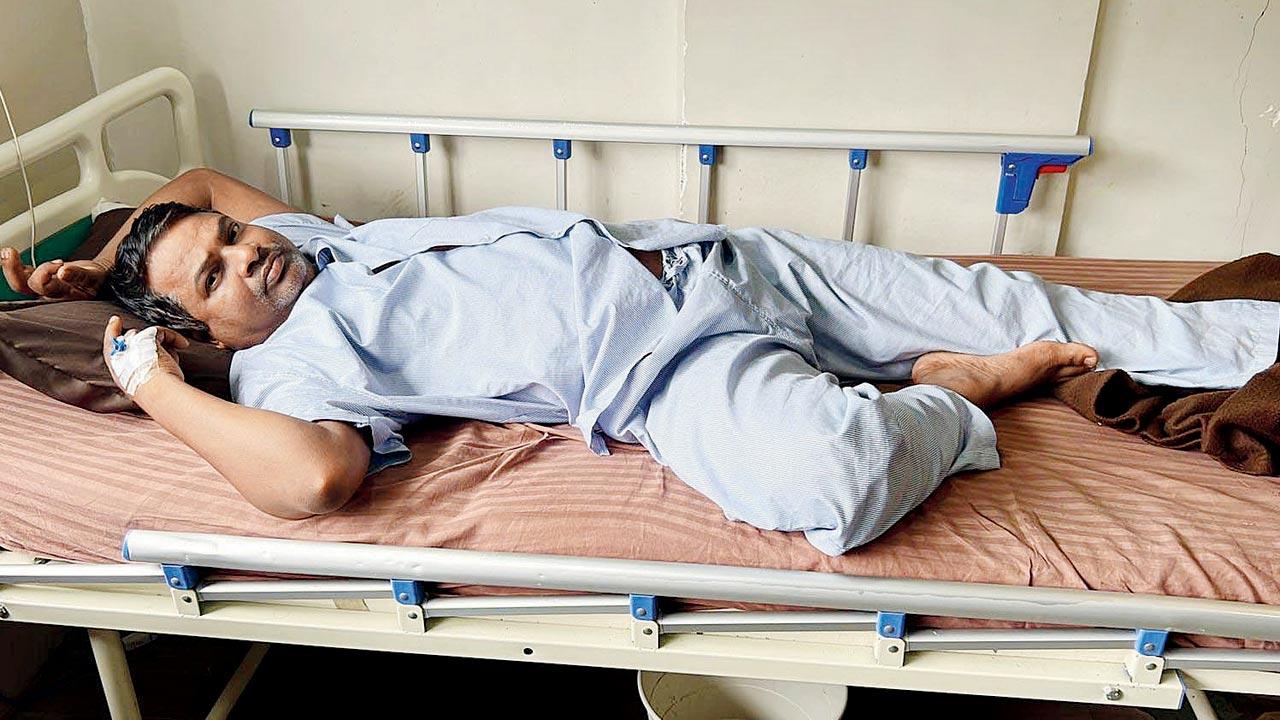 Akshalal Rajbhar
A police officer said, "The father and son had locked the shutters from the inside. They usually open their shop at 6 am but failed to do so on Saturday morning. Rajbhar's wife also couldn't get through to him so she called a neighbouring shop. The shopkeeper found the laundry shop locked from the inside and he informed the society secretary and chairman, who approached the police. We learnt of the gas leak after rushing to the spot."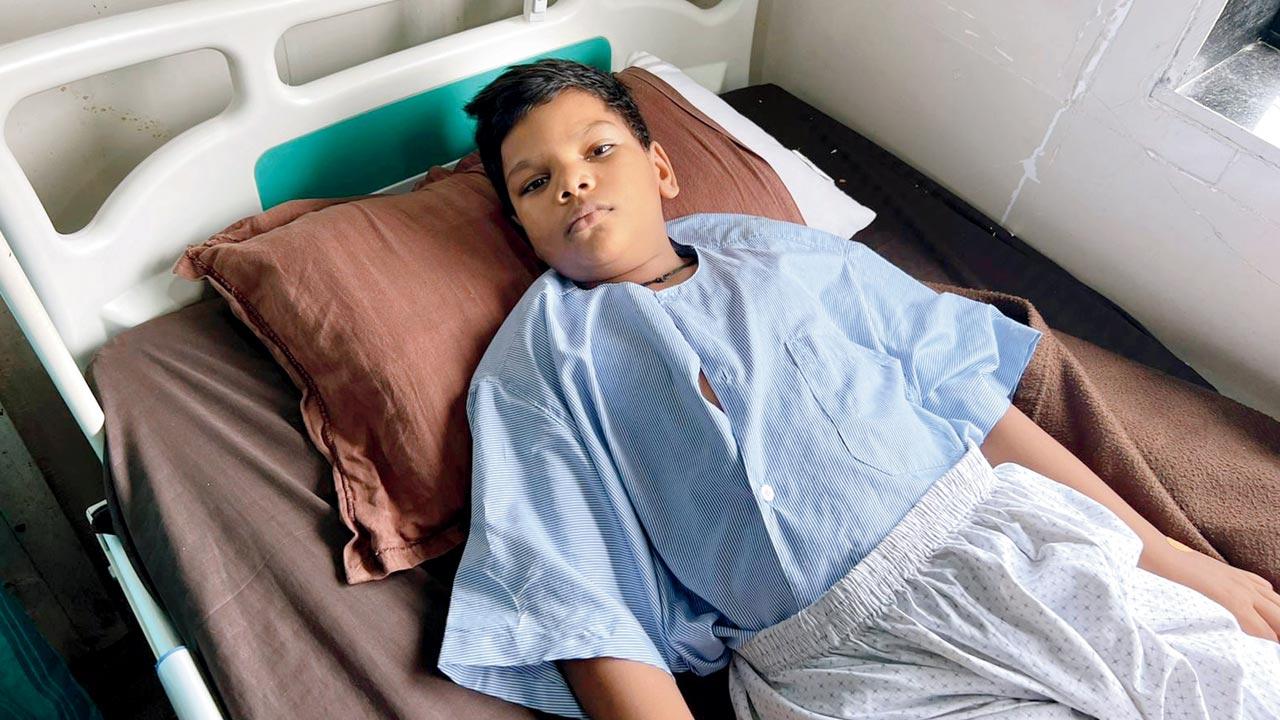 Abhay Rajbhar. Pics/Hanif Patel
The police then took the aid of locals and broke down the shutters around 8 am to find the man and his son lying unconscious in bed. "We rushed them to a local hospital and they were shifted to Yogyam Hospital an hour later. The father woke up after 3 pm," the official said.
8am
Approx time on Saturday when the duo was rescued Do you think political and commercial banners should be allowed at public places across the city?