With govt delisting proposal to move biomedical waste plant, locals look for other solutions; to buy more air purifiers if the current two mitigate problem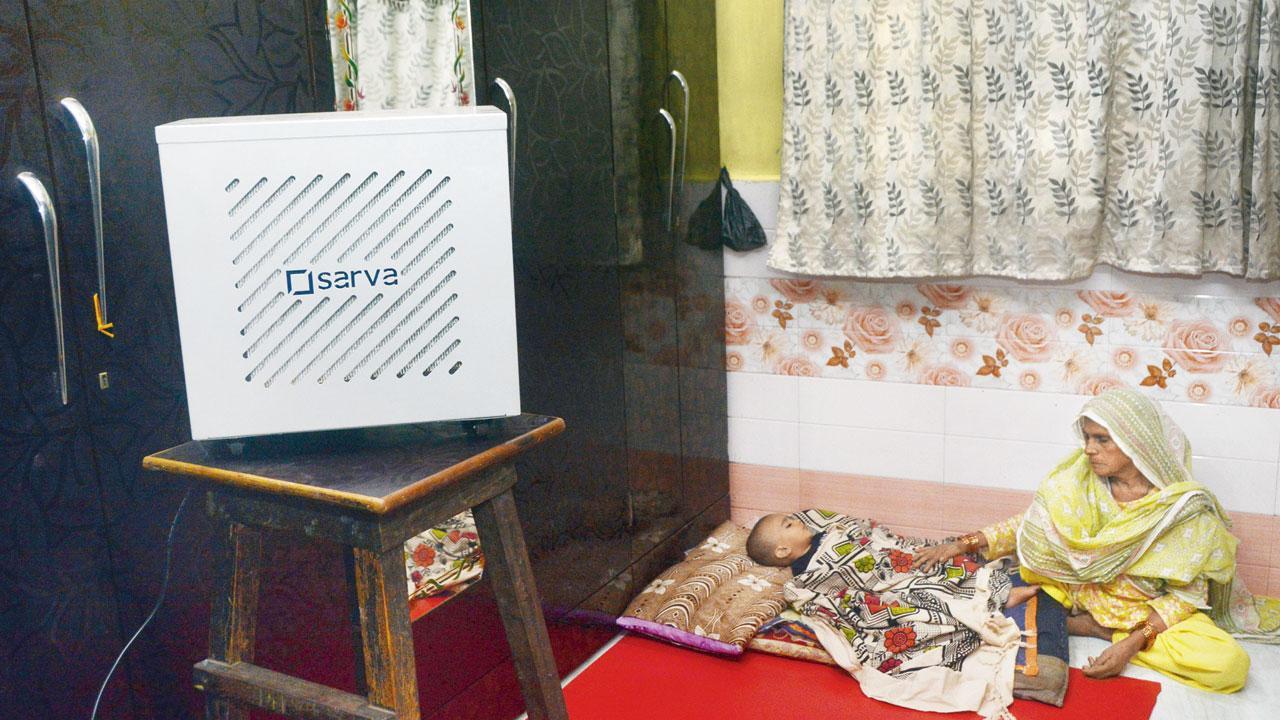 One air purifier has been set up at the residence of Sabina Khatoon in Govandi
Amid their fight with BMC and the state government over shifting of the bio-medical waste treatment plant from their backyard, Govandi and Deonar locals have taken it upon themselves to arrange indoor air purifiers. The residents have bought two air purifiers and will decide on getting more if these two work in dealing with air pollution. One of the units has been installed at the New Sangam Welfare Society office and the other at a residence in Govandi.
"We got these two units at a nominal price from a contact who wanted to help us. The same device will cost anywhere between Rs 30,000 to Rs 35,000 each. We want to see if these indoor air purifiers help us in any way. With winter and cold weather, air pollution levels rise every year. The proposal seeking environmental clearance for shifting the SMS Envoclean biomedical waste treatment plant to Khalapur was rejected, so it will not shift anytime soon. We have already installed portable AQI monitoring devices in a few of our households. If the air purifiers are effective, we will contribute and get these units for more households," said Faiyaz Alam Shaikh, a Shivaji Nagar resident and founder-president of NGO New Sangam Welfare Society.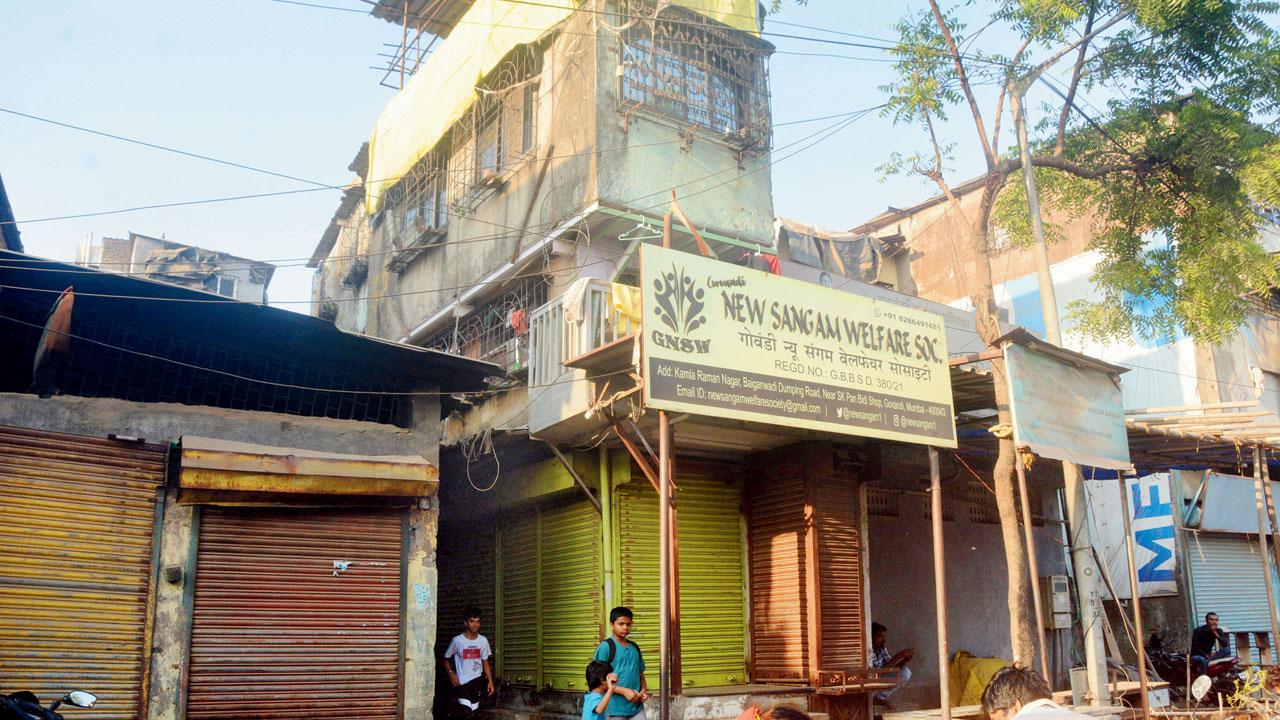 One of the two air purifiers has been installed at the New Sangam Welfare Office in Govandi. Pics/Satej Shinde
The residents have already moved the Bombay High Court against the state government, Maharashtra Pollution Control Board and SMS Envoclean—which runs the city's sole biomedical waste treatment plant. They said they would share the readings from the portable devices with the authorities to support their demand to send all biomedical waste to Taloja.
Also read: Why is biomedical waste plant still in our neighbourhood, ask Govandi residents
Sabina Khatoon, whose residence houses the other air purifier unit, told mid-day, "People in our locality have multiple health problems ranging from asthma, tuberculosis and other respiratory problems. We have been suffering for years, and now even the new generation is facing the same issues. Now that the government is not doing anything, we want to try ways to help ourselves. We are desperately finding ways to reduce the effect of air pollution on our health."
Long-term health repercussions from air pollution are possible. Residents claim they often experience burning and itching in the eyes, throat allergies, headaches, and breathing issues, which are some of the most typical symptoms. "Given that we have been dealing with a surge in viral infections like COVID-19 for more than two years now, the levels of pollution are also particularly alarming for a ward which is already a known hotspot of TB," Shaikh said.
Are air purifiers helpful?
Air purifiers use fans to suck in the outside air which is then filtered and pushed out. The filters are made out of paper, fibreglass, fibre and mesh. While some say indoor air purifiers can be very helpful, experts say this is neither an affordable nor desirable solution.
Dr Gufran Beig, founder and project director of System of Air Quality Weather Forecasting And Research, said, "Indoor air purifiers do decrease pollution but only to a certain extent. These units are not very effective when the pollution levels are very high, and it depends on the capacity of the unit. I feel indoor air purifiers are not affordable solutions. The long-term solution is reducing emission from source."
Dr Harshal Ramesh Salve, additional professor at Centre for Community Medicine, AIIMS, said indoor air purifiers could have zero effect in mitigating air pollution. "Controlling the source of pollution is more important than temporary solutions like installing air purifiers. The high pollution levels in most Indian cities have forced people to resort to buying indoor air pollution. However, these devices are of no help, unless one has air-tight rooms or a closed environment."
2
No of air purifiers the locals have bought Till the time Covid has settled down, we need to follow Covid-appropriate behaviours. Do you agree?