The BMC and city nephrologists collaborated to ensure more than 2,000 positive and suspected positive patients got dialysis and none lost their life because they missed it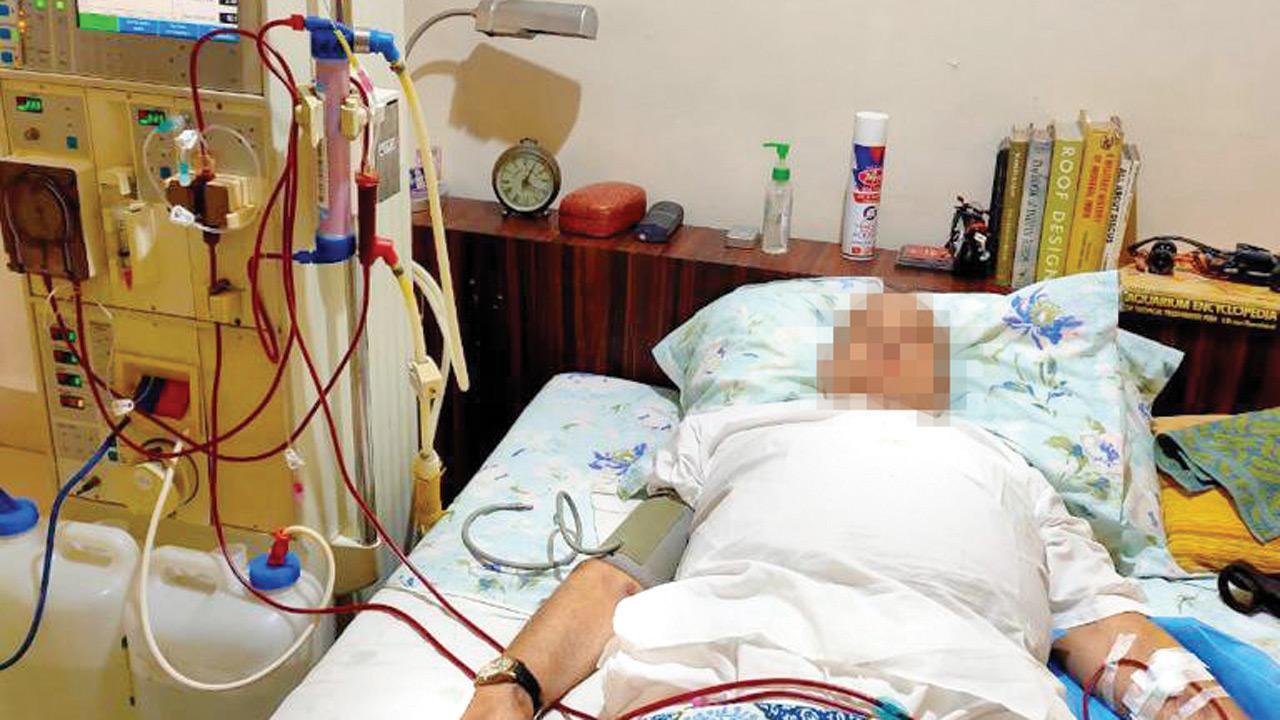 At least 23 dialysis centres were set up for Covid-19 patients in the city under the project
The Brihanmumbai Municipal Corporation (BMC), with the help of city nephrologists, has managed to keep the number of fatalities due to Covid-19, in kidney patients low. In the beginning of the pandemic, many such patients had struggled to get the life-saving thrice a week dialysis and even died in the process.
"Many kidney patients missed their dialysis and died in the initial period. Missing even one dialysis can be life-threatening for kidney patients. There was chaos as hospitals and dialysis centres were scared to take suspected Covid-19 patients for dialysis. Fear of the infection was high," said Dr Shrirang Bichu, head of nephrology, Bombay Hospital. 
ADVERTISEMENT
He said that is when the BMC and the nephrology doctors community collaborated for Project Victory (started on May 20, 2020) to ensure end stage kidney patients, especially those with Covid-19 or suspected to be positive continue to get dialysis, and there are no fatalities because of missing it.
"This was one of the powerful, cohesive efforts that we had in Mumbai during the pandemic, which is a role model for the rest of the country and world. The project involved coordination between the administration, medical experts and engineers. Over 2,000 Covid-19 positive/suspected Covid-19 patients on dialysis benefitted from the project leading to zero deaths due to lack of dialysis," said Dr Jatin Kothari, nephrologist, Apex Kidney Foundation.
What was done
With the help of IIT-Bombay, a dashboard was made, which helped dialysis patients get beds in case they were found Covid-19 positive or were suspected to have been infected by it. While 75 dialysis machines were set up in public hospitals, 23 were set up in private hospitals. At least 23 dialysis centres were set up for Covid-19 patients and two centres were kept for the suspected patients.
Thanking BMC Commissioner IS Chahal, Dr Vishwanath Billa, nephrologist, Apex Kidney Foundation said, "The dashboard helped connect the available beds in the city to dialysis patients, because of which we managed to save more than 2,000 lives in the Covid-19 crisis. At least 97% of kidney patients got a dialysis slot within 48 hours of registering on the website with comparable outcomes with all developed countries and cities in the world."
98
No. of dialysis machines set up under the project at hospitals