After reports compelled BMC to send a notice last month, Auris Serenity Tower-1 has pulled down the office built using maintenance funds, without taking permission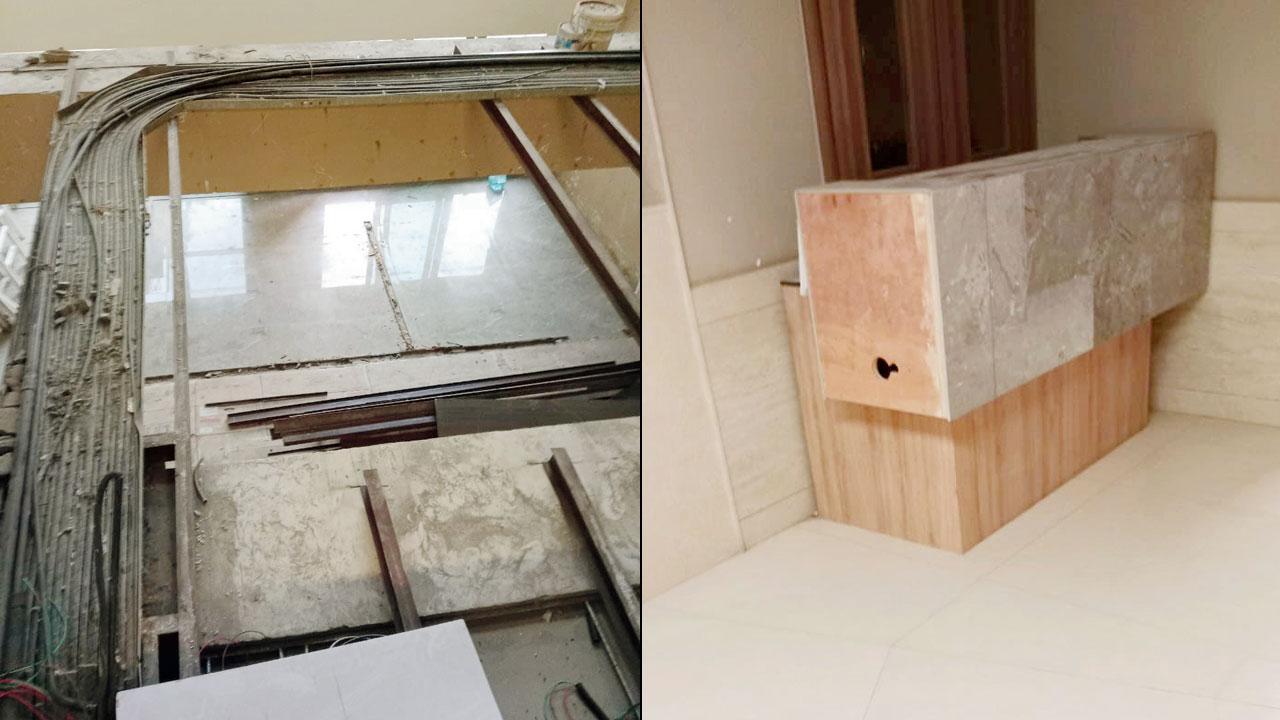 The illegal society office at Auris Serenity Tower-1 which was pulled down
Auris Serenity, the tallest housing society in Malad, has finally finished demolishing the illegal society office of Tower-1 on Sunday. The office was constructed using society maintenance funds to the tune of Rs 46 lakh by the society chairman Sonu Jalan and other committee members. mid-day had in a series of reports highlighted the issue and that Jalan, also a top bookie, also threatened the society members. Following the reports, the BMC last month served a notice to the society, asking it to take down the illegal structure within a month.
After the Brihanmumbai Municipal Corporation issued the notice, the society held a special general meeting and decided to take down the office. Meanwhile, the Slum Rehabilitation Authority, too, has sent a letter to the society asking for an explanation over the structure. Society members have now asked the SRA to recover the money which Jalan and other committee members misused. 
Also read: Mumbai: Taxi driver marries twin sisters in Solapur, booked
'Wanted lavish office'
Residents of the building told mid-day, "The builder had already constructed a society office, but Jalan and other committee members wanted a lavish office. They used Rs 46 lakh from the society funds, which is supposed to be used only for maintenance purposes as per the society by-laws. They built a 2,200 square feet office on podium level 3 and connected it with the existing one on podium level 2.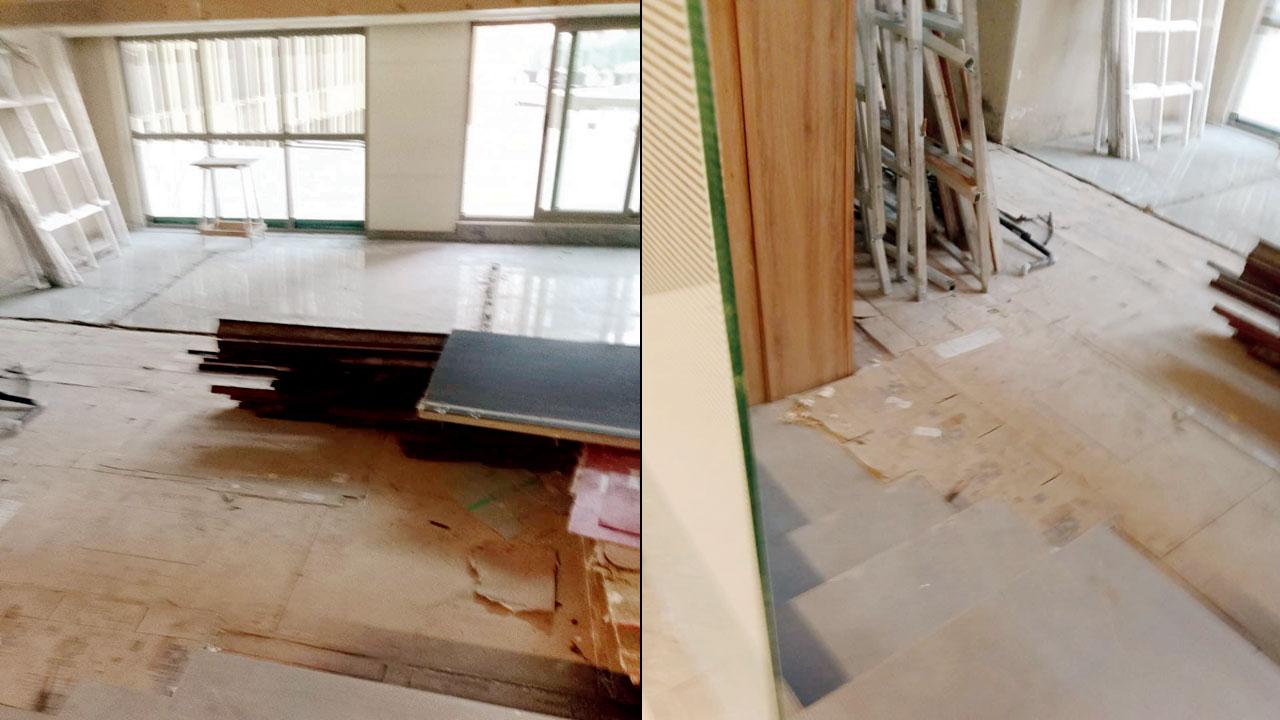 The office which was built without taking permission from the BMC was razed
They did not even take permission from the BMC for the construction and finished the work within 20 days. Jalan also threatened us using his connections to the underworld. Nobody dared to go against him due to his criminal background." "We want the money we paid towards maintenance which the society committee misused to construct the illegal office. This amount should be recovered from Jalan and committee members as they are responsible for this," they added. 
'SRA didn't probe'
Society members also alleged that SRA had earlier given a clean chit to the society committee and the audit report. The authority, however, is re-investigating the matter after the BMC issued the notice. Auris Serenity members also added that they want Jalan to be removed for the post of society chairman.
Some members of the society told mid-day, "SRA misused their power earlier. It did not investigate the audit book properly and gave a clean chit to the committee. We approached SRA over this several times but no action was taken so far." "The notice issued by BMC's P North ward states that the civic body has appointed a designated officer to probe the matter," they added. mid-day's attempts to reach Jalan went unanswered.
20
No of days it took to construct the illegal office Do you like to travel on budget?