According to the BMC's public health department, the measles outbreak has been reported in different wards including - M/E (Govandi), E (Byculla), F/N (Matunga), G/South (Prabhadevi), P/North (Malad West), M/W (Chembur), L (Kurla) and H/E (Bandra, Santacruz)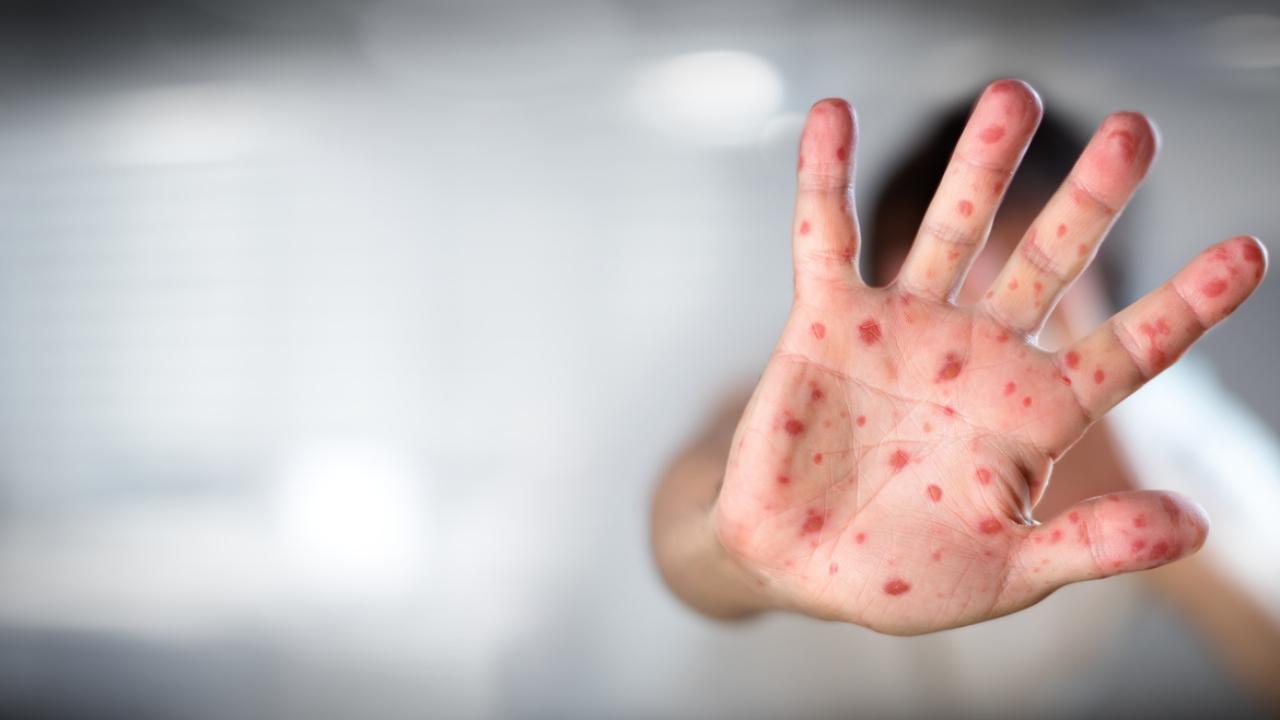 Representative image. Pic/Istock
A day after another toddler died due to measles in Mumbai, the Brihanmumbai Municipal Corporation (BMC) has now declared more slum areas in different wards to be hotspots for the outbreak of the infectious disease.
According to the BMC's public health department, the measles outbreak has been reported in different wards including - M/E (Govandi), E (Byculla), F/N (Matunga), G/South (Prabhadevi), P/North (Malad West), M/W (Chembur), L (Kurla) and H/E (Bandra, Santacruz).
Seven suspected cases died due to measles in the city this year.
Speaking about the preventive measures taken by the civic body to control the spread of infectious disease, the BMC official stated that a control room has been set up to trace the suspected patients.
"The infectious disease control room will help to follow up with the suspected cases. The private hospitals and clinics have been asked to inform the civic body if they come across any suspected or confirm patients," the BMC official said.
While arrangements for severe cases are made in Shatabdi hospital, Govandi hospital and Rajawadi hospital by the BMC, extremely severe cases are admitted to Mumbai's Kasturba hospital for Infectious Disease.
Also read: FDA seizes injections, 71 drugs being sold without licence by gym trainer
"Arrangement of 83 beds and five ventilator systems are arranged in Kasturba hospital for the treatment," the BMC bulletin mentioned.
Six new patients were admitted on November 15 to the civic hospital. Since November 4, 66 suspected patients with fever and red rashes have been admitted to city.
Speaking about the disease, Dr Vaidehi Dande, Consultant Neonatologist and Paediatrician, Symboisis Hospital, Dadar, said, "Viral infection, starts with fever and severe rhinitis lasting for four days followed by rashes. There is no specific treatment. Four to five per cent of kids who develop measles suffer from measles-related complications, some of which are serious and life-threatening."
Dr Dande, added, "Most common is pneumonia but measles infection reduces immunity and makes other infections like gastroenteritis and tuberculosis more severe. Long-term complications are also well described, presenting as seizures progressive weakness and ultimately death. Prevention is the only cure available." Are you facing issues due to Gokhale bridge closure?