Aaditya Thackeray asks what CM Eknath Shinde achieved during his visit to World Economic Forum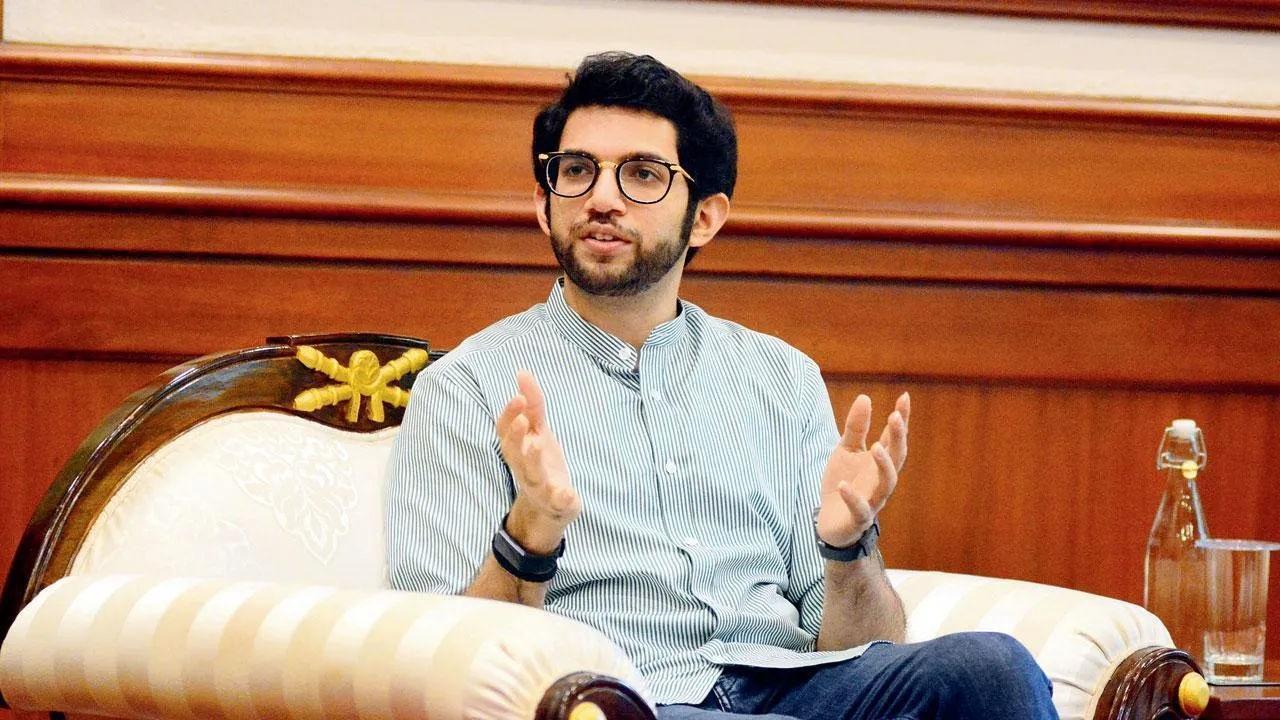 Aaditya Thackeray. File pic
Shiv Sena (UBT) leader and former minister Aaditya Thackeray alleged that the state government has spent Rs 40 crore on the chief minister's visit to the World Economic Forum at Davos and yet CM Eknath Shinde could not attend important events and interactions.
Thackeray said the CM had hired a chartered aircraft to travel, but reached late and returned the next day. "When you hire a chartered plane, your intent should be to travel seamlessly and early to catch up with the schedule. But the CM reached late on January 16, missed important events. He inaugurated the Maharashtra Pavillion late in the evening, when the inauguration should have taken place early in the morning. Then the CM signed some MoUs (memorandums of understanding) and returned the next day [to attend the PM's event]," he said.
Also Read: Mumbai: BJP is eyeing BMC's fixed deposits, says Uddhav Thackeray
"Is it right to spend so much public money for this? And what has this unconstitutional CM achieved by spending this much?" he said while addressing the media on Tuesday evening. The former minister also questioned the authenticity of the MoUs and demanded to know the credentials of the companies that signed the MoUs. "Some of the companies have already had agreements with the state, and yet their names were included in the list of new MoUs," he claimed.