Three out of eight courtrooms lying vacant, bar association receives no response from guardian judge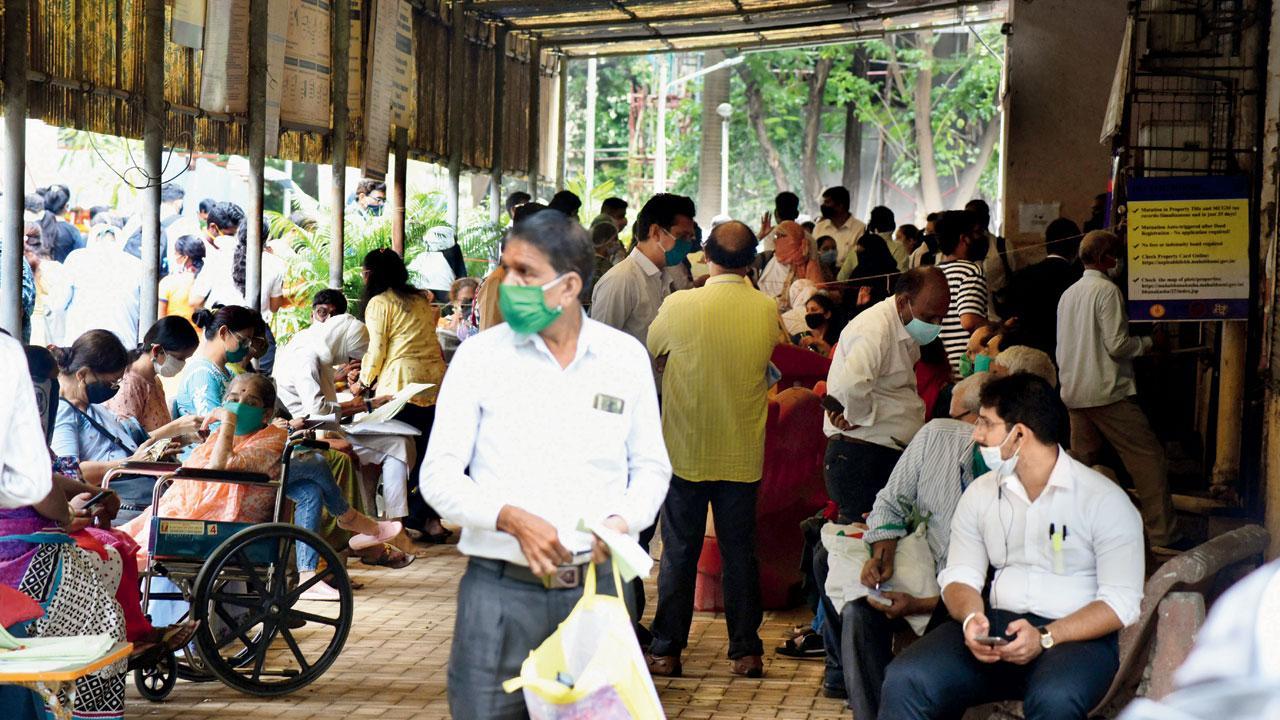 The Bandra Family Court has a total of eight courtrooms. File pic
Three out of eight courtrooms at the Bandra family court have been lying vacant since October 2022 due to the non-appointment of judges, a situation that is vexing litigants and advocates. The bar association of the court has sent several reminders to the registrar general and guardian judge of the high court for the appointment but hasn't heard anything from them regarding the issue.
mid-day covered the burning issue of the vacancy of judges, including principal judges, at the family court on October 4, 2022. Following this, a judge was transferred to the court and given charge as principal judge. However, courtrooms 2, 4 and 8 are still vacant.
Family Court Bar Association (FCBA), an association of advocates that practise in the family court, followed up with the registrar general over the matter in September and November 2022, but appointments are yet to take place. The eighth courtroom, created recently to lessen the burden of the others, is vacant as there is no judge. However, staff have been assigned to it. 
Also Read: Thane: Two die after speeding scooter shoots past railing on flyover
Sasidharan K Nair, president, FCBA, said, "Judges are transferred without any replacement/new appointment at the same court. Litigants have already suffered during the pandemic and because of the current scenario, they are suffering further. Relief such as injunction, maintenance and child access have been pending for a long time." 
According to Nair, judges were expected to be appointed before the Christmas vacation. "The vacation is over and the situation is continuing without any decision/intimation with respect to the appointments of judges for courtrooms 2, 4 and 8," he said.
Nair added, "Time and again, the FCBA reminded the higher court and even the bar council that the family court is a special court and the Family Court Act itself established under the Special Courts Act."
He added, "Every time, one or two courts remain vacant and now it is three courts in all. After the pandemic, the pendency of matters has been huge. In the past 30 weeks, our follow-ups have not been considered or addressed by the high court. We made a dozen representations but have not received a clear or specific answer. It's a very sad situation."
Advocate Mrunalini Deshmukh told mid-day, "While quick effective disposal of cases is what our current Chief Justice of India is aiming at, matters are not heard in family courts due to vacancies. There cannot be a greater travesty of justice. Women litigants are the worst hit. Their maintenance applications are not decided. Fathers are deprived of meeting their own children."
Advocate Paresh Desai stated that 35 new cases are filed at the family court daily. "Every courtroom or judge takes up 80 matters daily. This is putting a burden on the judiciary. On other hand, matters get dates for three months, so one can imagine a parent having to wait so long to get an order for maintenance or to visit a child. There is a need for an urgent arrangement to ensure the court functions smoothly."