As per the BMC on June 5, the seven lakes that provide water to Mumbai were reported to have just 1,67,549 million litres of water of the total capacity of 14,47,363 lakh million litres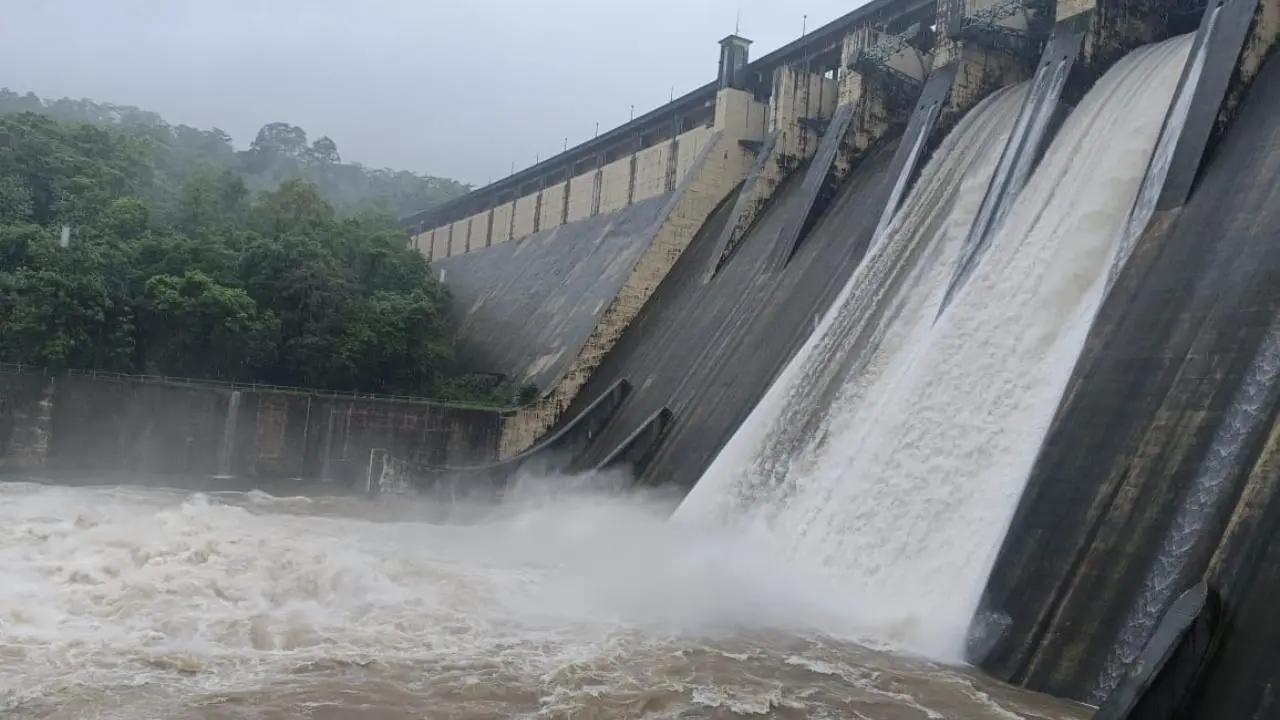 Modak Sagar. File Pic/BMC
As Mumbai awaits for rains, the water level in the reservoirs that provide water to the city have been dripping. According to the Brihanmumbai Municipal Corporation (BMC) data, on Monday,  the collective water stock in the seven reservoirs that supply drinking water to Mumbai is now at 11.58 per cent. Mumbai draws water from Tulsi, Tansa, Vihar, Bhatsa, Modak Sagar, Upper Vaitarna and Middle Vaitarna.
As per the BMC on June 5, the seven lakes that provide water to Mumbai were reported to have 1,67,549 million litres of water of the total capacity of 14,47,363 lakh million litres. The water level in the lakes was 15.83 per cent during this time last year and 13.43 per cent in 2021.
ADVERTISEMENT
As on June 5, the water level in Modak Sagar is 26.39 per cent, at Tansa 23.14 per cent, Middle Vaitarna 12 per cent, Bhatsa 9.35 per cent, Vehar 26 per cent and Tulsi has 30.78 per cent of water, the BMC data mentioned.
Meanwhile, the Bharatiya Janata Party (BJP) president Ashish Shelar on Monday said that the party is opposing the plans to hike water tariff in the city. 
An official statement issued by Ashish Shelar said that the Brihanmumbai Municipal Corporation (BMC) has started preparations to increase the water tariff from June 16. The hike is proposed from 25 paise to 4 rupees per litre and we (BJP) are strongly opposing this price hike. 
Thanking the Shinde-Fadnavis government for agreeing to provide additional water storage of the state government's quota to Mumbai, Ashish Shelar said that the BJP is opposing the proposed water tariff hike. In a tweet, Shelar said, "Considering the hanging sword of water shortage in Mumbai as there is 11.76 percent water reserve in the dams that supply water to Mumbai, the state government agreed to give its quota of water from Upper Vaitrana to Mumbaikars. Thanks to the Chief Minister and Deputy Chief Minister on behalf of Mumbaikars."
The statement further said that Ashish Shelar also had a discussion with  BMC Commissioner Iqbal Singh Chahal, the commissioner said that the state government has agreed to provide its additional water storage. Should housing societies be more cautious with their elevators and sewer lines?