Civic body had launched one for reporting nullah desilting issues; activists urge that existing services be improved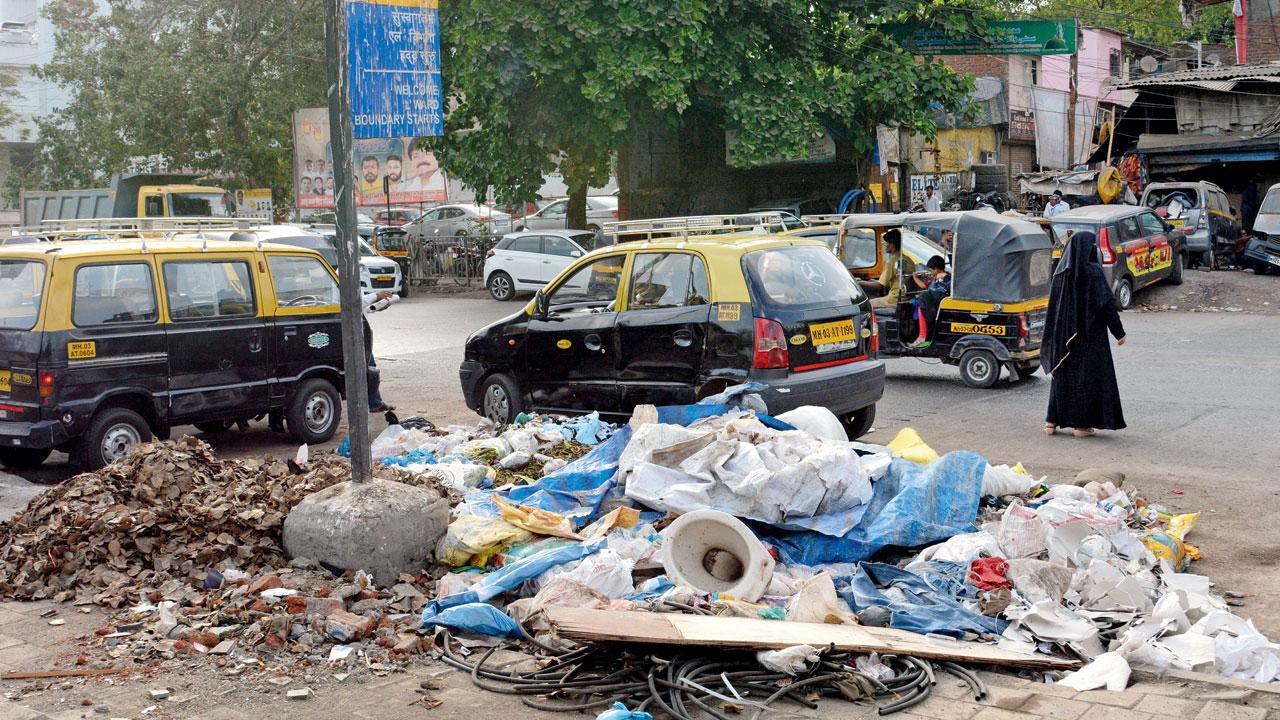 Garbage on the road at Ghatkopar West. Pic/Satej Shinde
The Brihanmumbai Municipal Corporation (BMC) has launched a new WhatsApp chatbot number, 8169681697, to register complaints regarding garbage. This service will commence on Monday, June 5, coinciding with Environment Day. Recently, the civic body also allocated another number to report unclean nullahs. These steps were taken after Chief Minister Eknath Shinde instructed the BMC to establish dedicated numbers for complaint registration. However, activists have expressed discontent, urging the civic body to enhance existing complaint-redressal services.
Citizens can directly send photos to the WhatsApp chatbot number to report issues such as "garbage not being picked up, roads not being cleaned, and dead animals not being removed." An official from the BMC stated, "Citizens should share the address/GPS location along with the photograph. Once registered, the complaint will be forwarded to the relevant department. The solid waste management officer concerned will address the complaint within the specified timeframe and upload a photograph of the resolved spot." This measure aims to significantly reduce grievance resolution time.
ADVERTISEMENT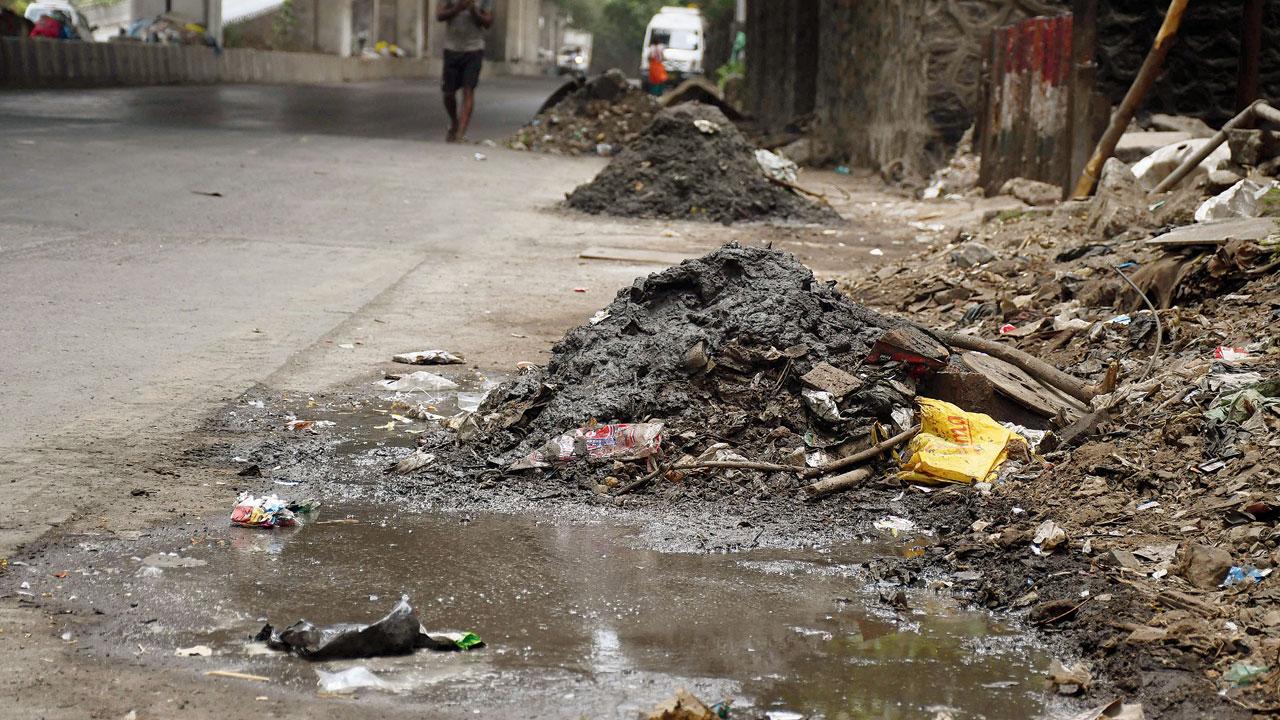 Trash cleared from a gutter at Mazgaon. Pic/Ashish Raje
Starting from June 1, the BMC introduced a dedicated WhatsApp chatbot number, 9324500600, to report drain desilting complaints. Citizens can use this number to report the removal of silt from drains in their respective areas. It is essential to provide accurate details, including the location, department, date and time of the complaint. An officer from the BMC stated, "Uploading photos with GPS location will aid in identifying the complaint location. After filing the complaint, the complainant will receive a complaint number. Once resolved, the photo will be shared with the complainant." However, citizens can only use this number to share information and not engage in conversations.
Activists argue that there are already numerous helpline numbers and online platforms available for registering civic complaints, but most issues raised remain unresolved. The BMC has provided the 1916 helpline, the MCGM 24*7 app, email IDs for officials and ward offices, a centralised Twitter handle (@mybmc), as well as individual handles for each of the 24 wards and key departments. Additionally, there is the MCGM website and letterboxes for submitting complaints. Trivankumar Karnani, an activist from the Mumbai North Central District Forum (MNCDF), stated, "Instead, efforts should be focused on strengthening and addressing the shortcomings in the existing grievance-redressal mechanisms."
Civic activist Anil Galgali criticised the current helpline, stating, "No work gets done through the current helpline. They use a computer system, but there is no two-way communication to inform complainants about the progress of their complaints." While the civic body mentioned introducing feedback mechanisms for online services in the 2023-24 budget, it remains merely a theoretical proposal.
8169681697
WhatsApp chatbot number to register garbage complaints