Civic body plans to widen KA Subramanyam Road by 5.5 metres; activists challenge move in high court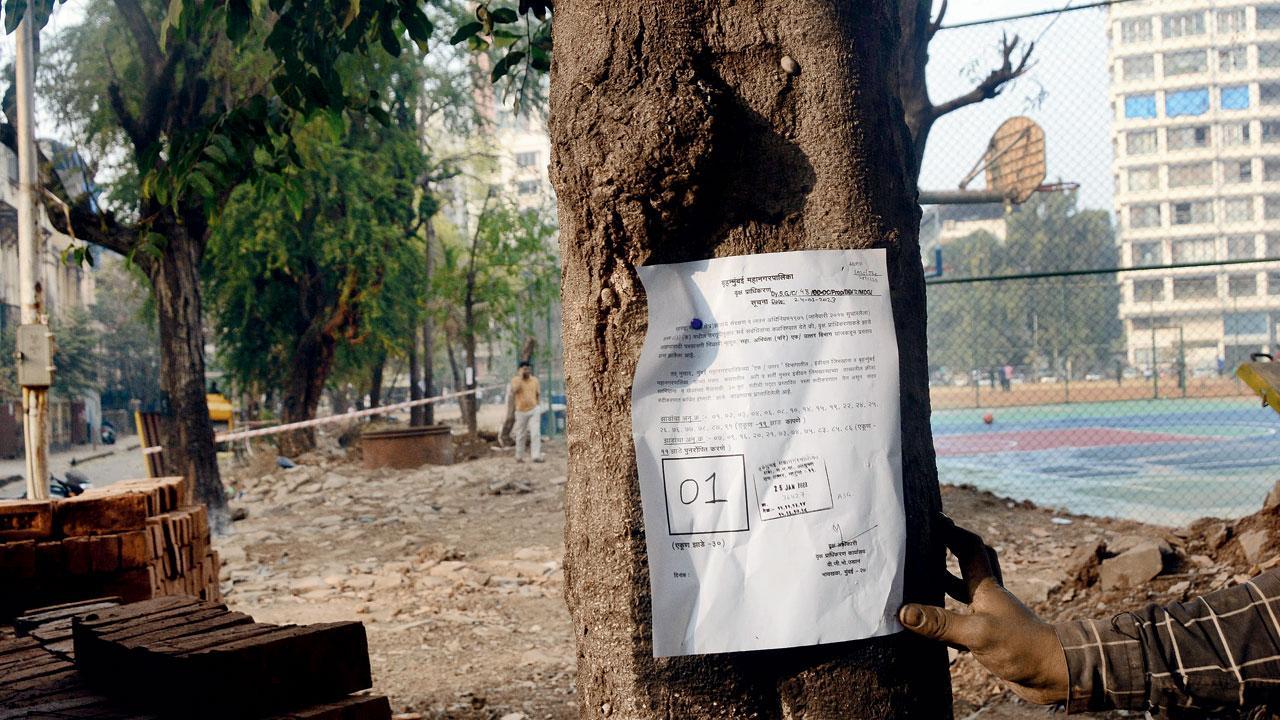 The BMC notice concerning the felling and transplantation of trees at King's Circle. Pics/Sayyed Sameer Abedi
Locals and activists have raised their voices against the civic body for planning to cut 19 trees in order to widen KA Subramanyam Road at Kings Circle. They have also filed a PIL in the Bombay High Court to stay the axing.
Advocate Grishma Lad, a local resident, said citizens took notice after trees were numbered in September 2022. "At the time, we filed an application under the Right To Information Act. We came to know that the BMC had come up with a road-widening plan. After receiving all the relevant documents on January 24, 2023, we filed a PIL to preserve trees in the area. The following day, the BMC put a notice on the trees," Lad said.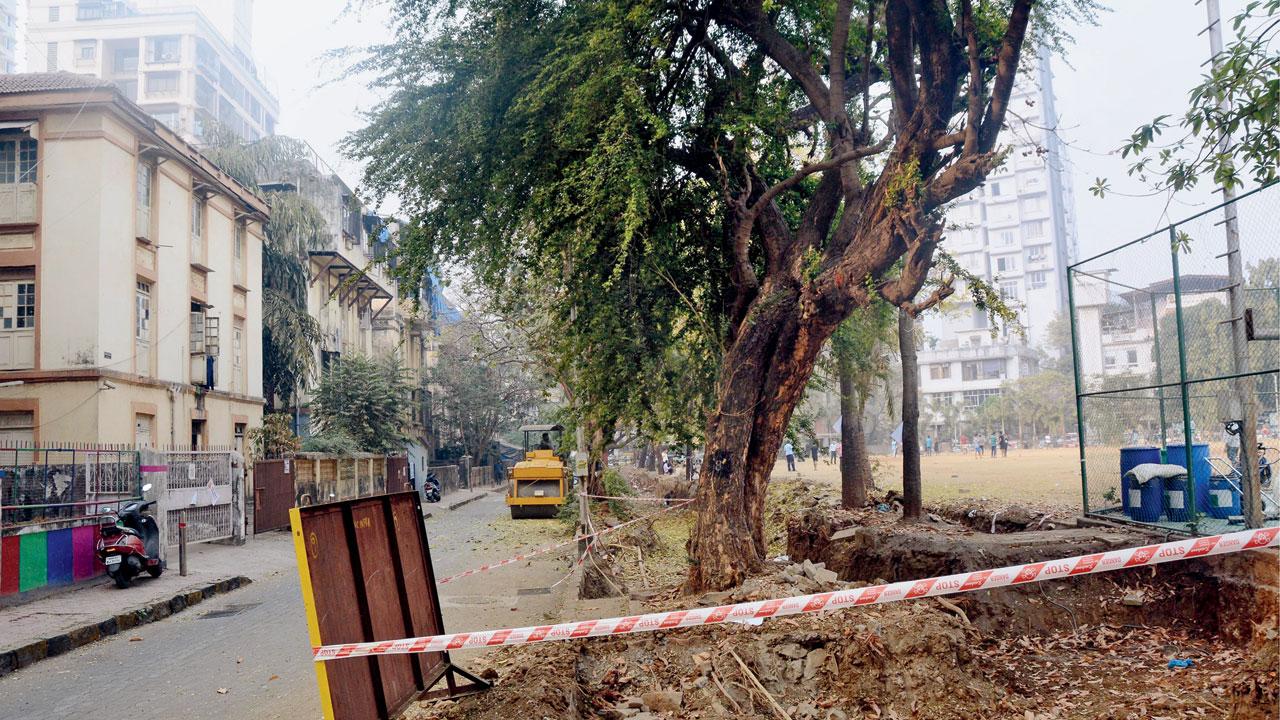 A spot cordoned off in order to fell a tree at King's Circle
"I have submitted a suggestion and objection to the Tree Authority. We will also file another PIL," she added. According to the documents, the road is 8.22 metres wide and the BMC plans to increase the figure to 13.77 metres. As per the notice, the BMC plans to transplant 11 trees.
Zoru Bhathena, an environmental activist, has also filed an objection to the tree cutting with the Tree Authority. It read, "These are full-grown trees. The importance of having roadside trees, which help reduce pollution and temperature levels and fight flooding and help improve the overall health levels of citizens can never be overemphasised. These roadside trees are critical for our city. All possible steps must be taken to save them."
Also Read: Mumbai: Income remains a problem for cash-rich BMC
The objection also cites a high court order dated October 27, 2016, which states that the civic body should take every step to ensure that trees are not removed. "Even if road widening is required, adequate care should be taken to ensure these trees are replanted or every possible effort should be taken to save them," the letter read. Do you often find yourself in the middle of office politics?