Additional Municipal Commissioner P Velrasu said BG Kher Road will be opened for traffic in a week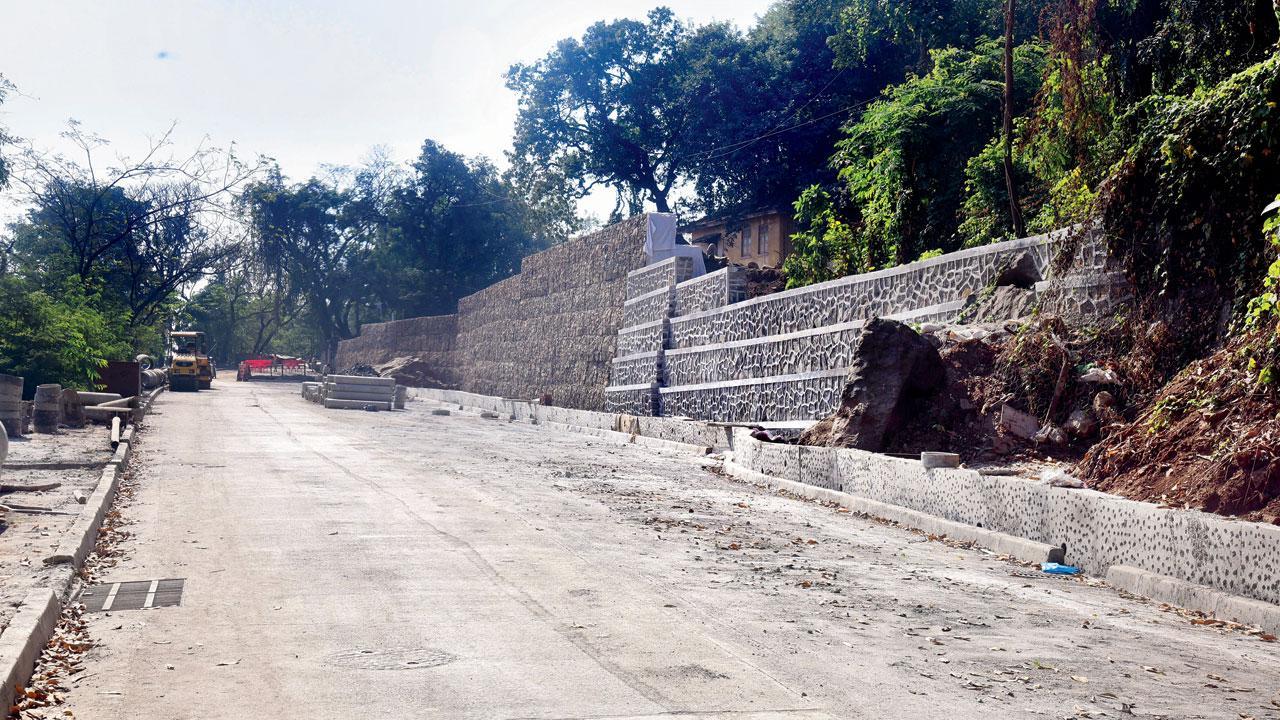 The repaired stretch of BG Kher Road. Pic/Shadab Khan
After over two and a half years, BG Kher Road will be reopened for traffic in a week. The road was closed after a landslide in Malabar Hill on August 5, 2020. Brihanmumbai Municipal Corporation (BMC) officials hope that traffic congestion in Malabar Hill will be reduced after the road opens.
Additional Municipal Commissioner P Velrasu said BG Kher Road will be opened for traffic in a week. Explaining the reason why the road repair took so long, a BMC official said that the main water pipeline under the road was replaced, and other utilities like the stormwater drain were also replaced. 
ADVERTISEMENT
"The technical advisory committee had suggested waiting for two monsoons. We waited for three monsoons. As there was no landslide after 2020, we decided to repair this road in cement concrete instead of asphalt," the official said. The cost of repair is said to be around Rs 50 crore for an over 1 km stretch.
Also Read: Mumbai: Expect more 15-car trains on Western Railway from this week
Former corporator of Malabar Hill Pramod Mandrekar said, "The road is very useful for the residents of Malabar Hill. As it is closed, they have to use Walkeshwar Road, Napeansea Road and NS Patankar Road which causes heavy traffic. If Kher road is opened, the traffic congestion on these three roads will reduce."
"As Kher Road has a hill slope, we carried out soil stabilisation under the supervision of the Indian Institute of Technology-Bombay. This took more time. We also built a retention wall," the BMC official added. Will the newly created special police commissioner post help Mumbai with better policing?