According to BMC's disaster management unit, the fire was reportedly started at around 8:15 pm and the cause is yet to be ascertained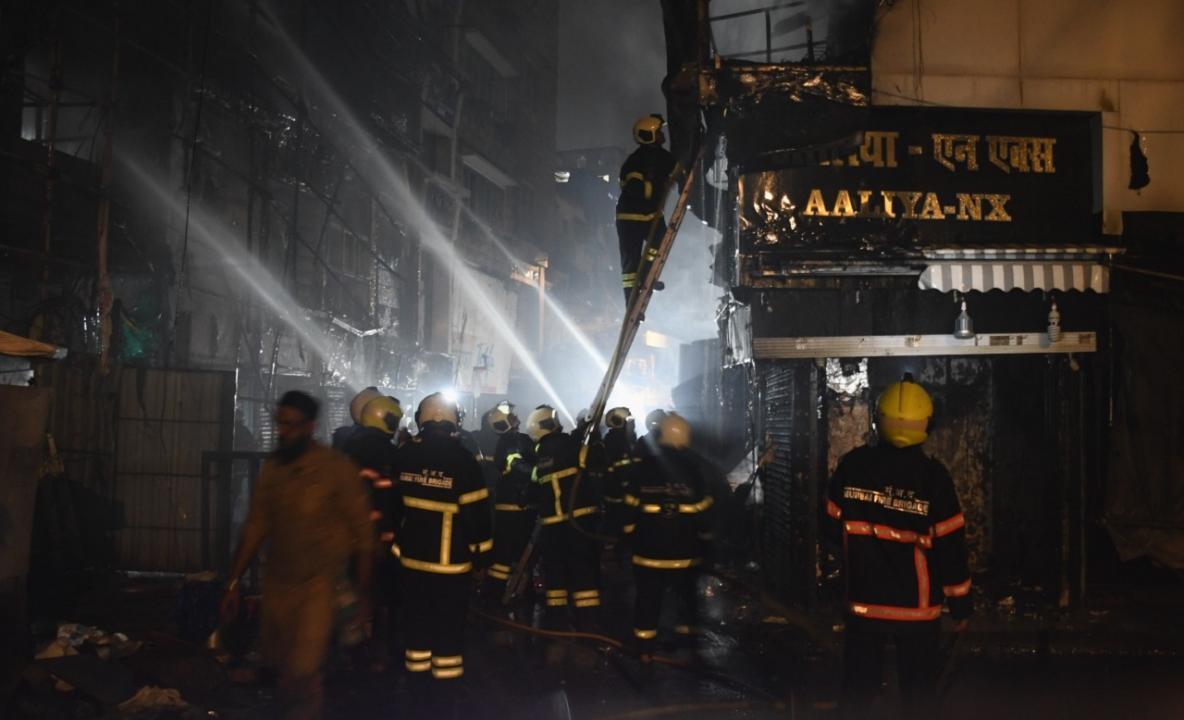 Around four fire engines and four jumbo tankers were rushed to the location. Pic/Ashish Raje
A massive fire broke out on Saturday late evening at a market in south Mumbai's Abdul Rehman Street in the Masjid Bunder area. Approximately 20-25 shops were gutted in the fire, and no casualties were reported in the incident, Mumbai fire brigade officials confirmed.
According to BMC's disaster management unit, the fire was reportedly started at around 8:15 pm and the cause is yet to be ascertained. 
Also Read: Mumbai will be warmer for next two days
Around four fire engines and four jumbo tankers rushed to the location. Until 10.30 pm the blaze was classified as level 1, however, it spread across more shops.
"Fire incident was reported at a ground plus four structure. The fire is confined to 20 to 25  shops on the ground, first and second floors located at Abdul Rehman street near Jumma Masjid. There were no casualties reported as of now. More details are awaited as firefighting operations are on. The cause of the fire is yet to be ascertained," said a fire brigade official at the location.