Taking a cue from a Matunga project where a whole commercial complex was readied in 108 days, housing body is exploring solutions for its requirements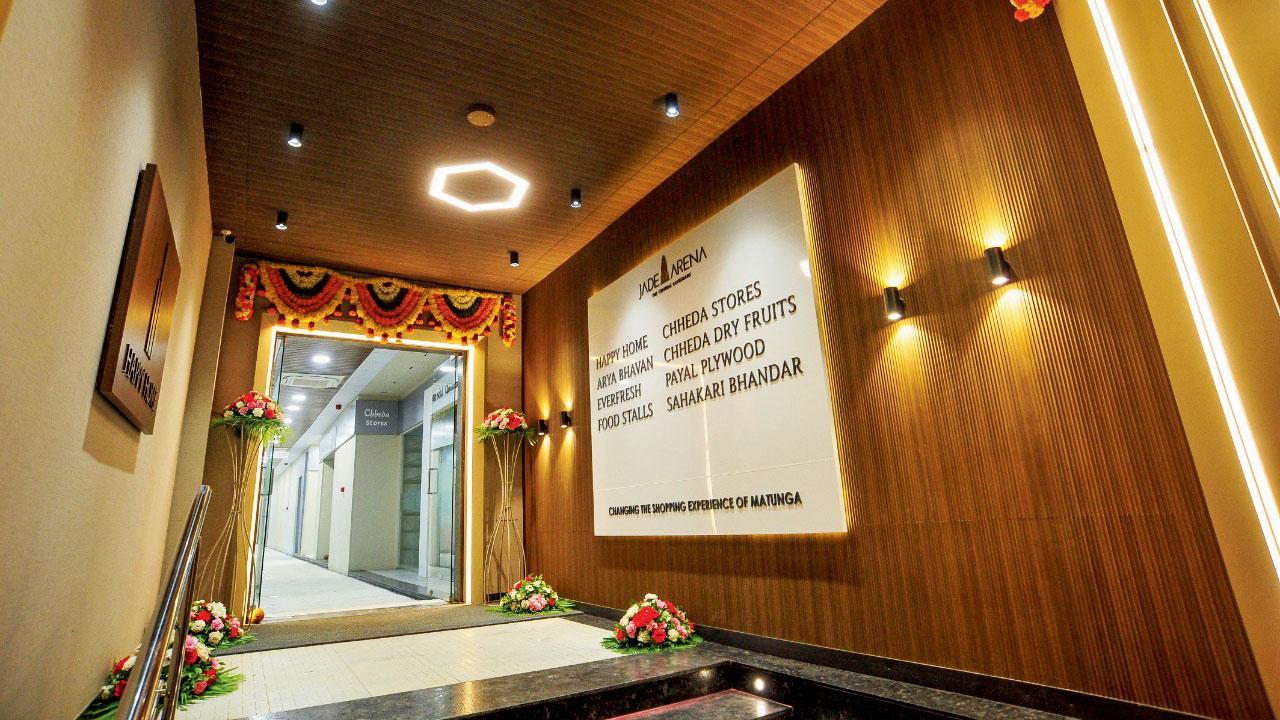 The AC transit camp that has come up behind the old structures
A housing project in Matunga that involved the shifting of over a dozen iconic shops and stalls, including Chheda Stores and Arya Bhavan restaurant, to a transit camp has left state housing body MHADA awestruck. The developer created a 10,000-sq ft makeshift shopping complex in flat 108 days, setting an example for the city where redevelopment work often turns into a nightmare for affected parties. MHADA is keen to make use of this model for its projects.
Under the redevelopment plant, four dilapidated structures—Jain Chawl, Chimna Bhavan, Savitri Niwas and Bhanu Jyoti Society—that house 120 families, 10 shops, including Chheda Dry Fruits, Everfresh, Payal Plywood, and seven food stalls will be shifted. The developer created the temporary shopping complex behind the existing structures for the shops and stalls. About 150 workers worked round the clock for 108 days for it. The families have been given temporary accommodation.
ADVERTISEMENT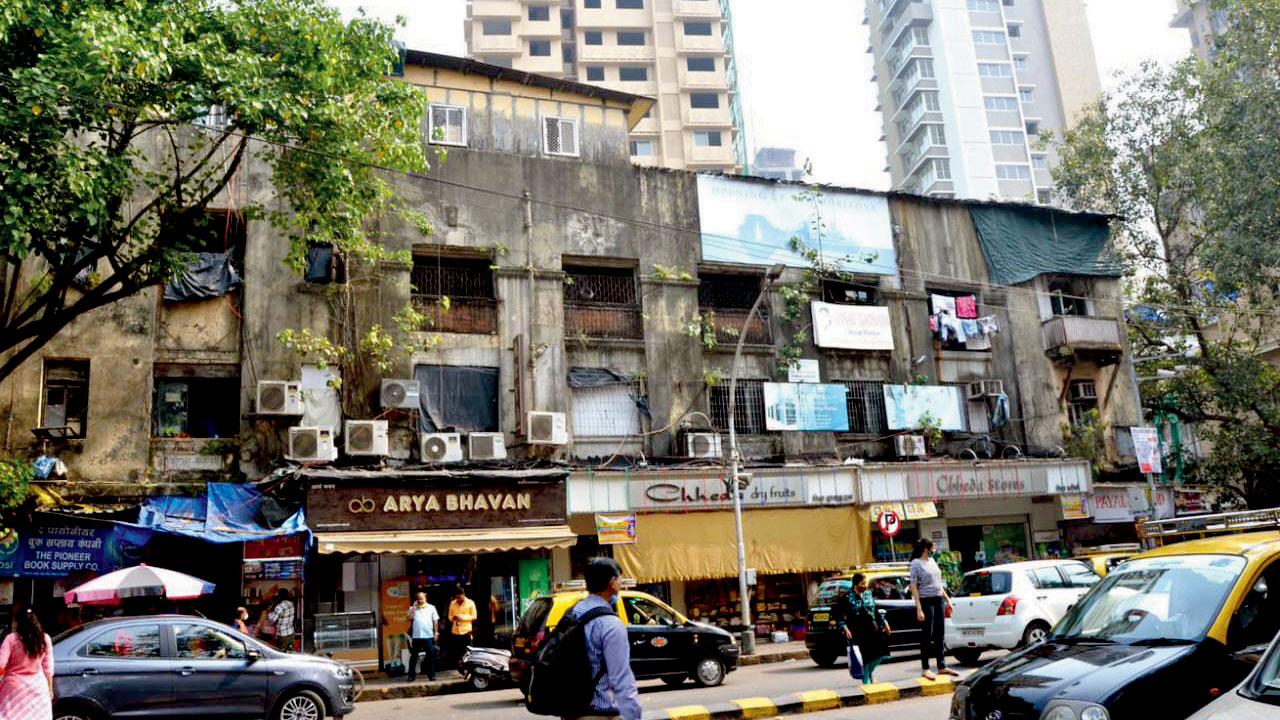 The existing buildings house many popular shops, outside Matunga station
"The commercial establishments had to close only for two days. We had to work on a war footing to accomplish this or else these shops would have suffered huge losses and it would have also given us a bad image," said Shrenik Shah, coordinator of the project—Happy Home. Shah said the societies bang opposite Matunga Central Railway station, came up in the 1970s and even the food stalls on the footpath had been there since then. 
The work started on April 8 and the air-conditioned makeshift space was handed over to the shopkeepers and stall owners on July 25, said Shah. As per plans, a 27-storey building will replace the old structures of which eight floors will be reserved for commercial establishments. The housing part will be called Jade Avenue, while the other portion will be known as Jade Arena. Jairaj Happy Home is the developer.
Also Read: Mumbai: Crime Branch to verify over 4,500 pro-Uddhav Thackeray affidavits
Relied on fabrication
"We started with the fabrication and civil work and constructed boundaries, internal and external walls with plasters. It took almost 20 days to complete fabrication and civil works. After this, we started finishing work for flooring, painting, sealing and carpentry work including doors, windows and fittings. It took us 30 days to complete this. Later we completed HVAC work which includes air-conditioning and mechanical ventilators which took around 25 days. Finally we completed MEP which includes mechanical, electrical and plumbing work which took almost 15 days. It took a total 108 days to complete this transit camp of 10,000 square feet," Shah explained.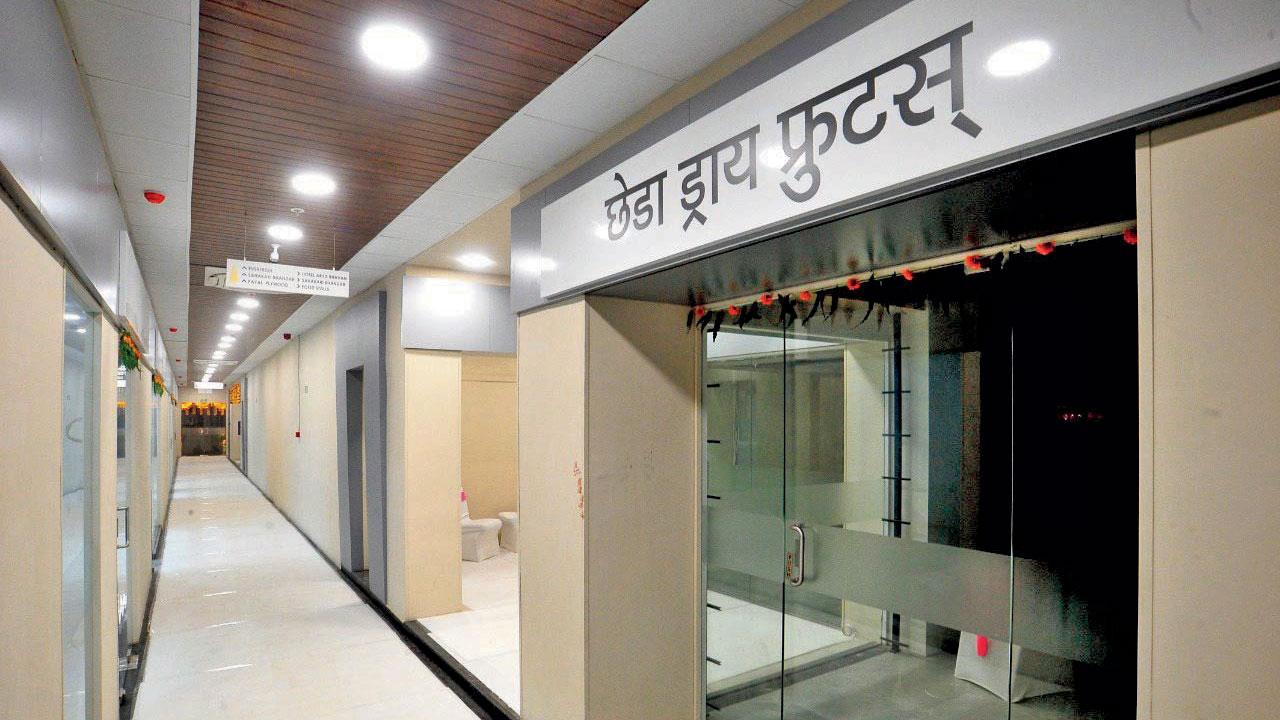 The AC transit camp behind the existing structures have left everyone impressed
The makeshift space—Jade Arena Transit Shopping—has a firefighting system, CCTVs and swanky toilets. Shah said the furniture was constructed by the shopkeeper as per their requirement. Many of them took just a day to shift to the new space. Shah said they used fabrication framing and Rolla Deck sheets—composite floor slabs—on the ramp and Rapicon partition walls that are fireproof. "There are firefighting apparatus in every shop. This project is completely eco-friendly," he said.
MHADA mighty impressed
MHADA officials were mighty impressed with the swift pace of setting up the transit camp. "Our team visited the premises. It is an amazing project. We will see how this can be implemented in our future projects," said Nilesh Suryavanshi, resident engineer of MHADA's building repairs and reconstruction board.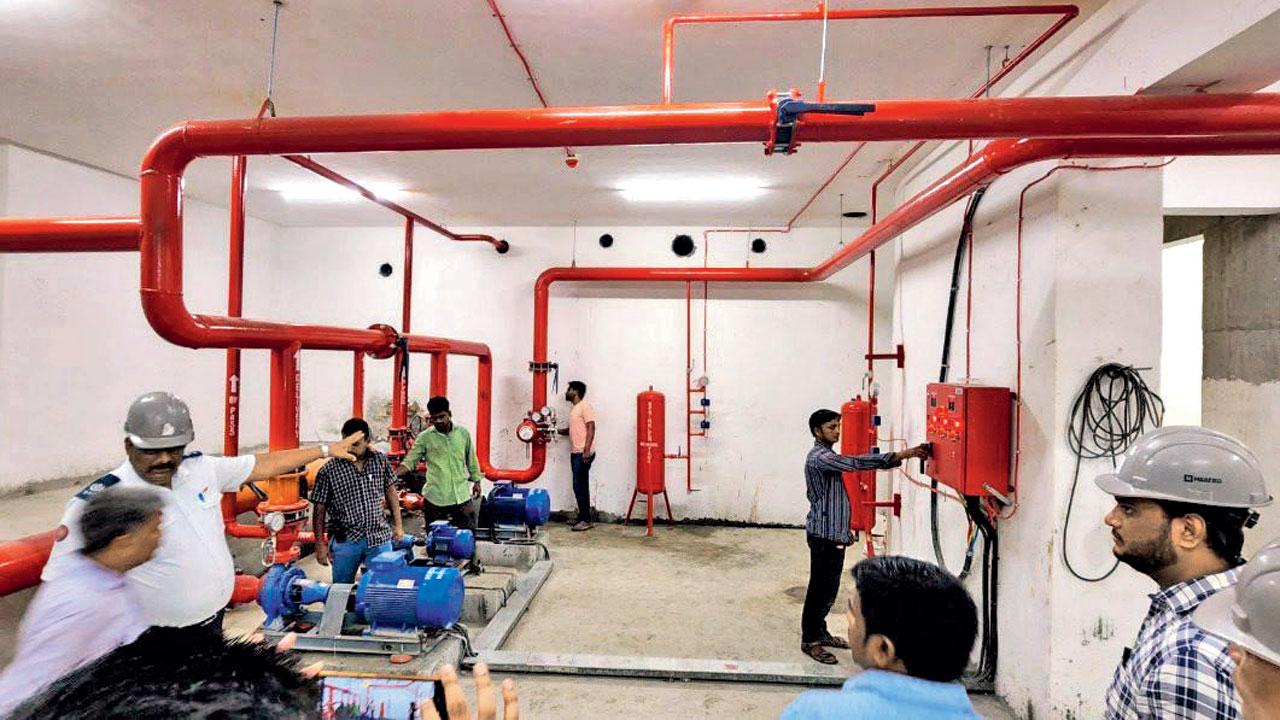 It is equipped with a firefighting system
Shopowners happy, too
Shopkeepers are also satisfied with the way the project has moved so far. Yash Yogesh Chheda, owner of Chheda Stores, said, "We agreed to the redevelopment after the developer promised that our work won't stop. This is a new and unique experience as it looks like we are in a mall. We have put a signboard at our old shop directing customers to the new site. This is Diwali time and we were a bit worried, but our business is running smoothly after we got this place in the transit camp."
Chetan Chheda of Chheda Dry Fruits said loss of business was main concern. "They told us that we would suffer just for a day for shifting. Our customers are also enjoying the experience in the new place. This transit camp has come as a Diwali gift," he said.
Owner of Everfresh Store, Hardik Lalani, said, "Earlier, our location was on the main road and now we are in a shopping mall. It's slightly affected our business but we will cover it. Our customers have started visiting the new place. We are very happy with this concept."
Pankaj Prajapati who used to sell sandwiches and panipuri on the footpath outside the society said he was initially sceptical. "But I agreed to move after seeing the transit camp. My customers used to suffer during summer and rain. Now, they have access to an air-conditioned space."