With Metro construction on in full swing, the 1928-make locomotive outside Mumbai Central station is in desperate need of a new home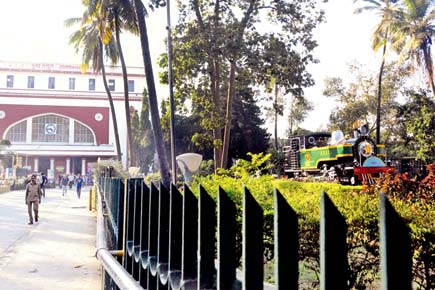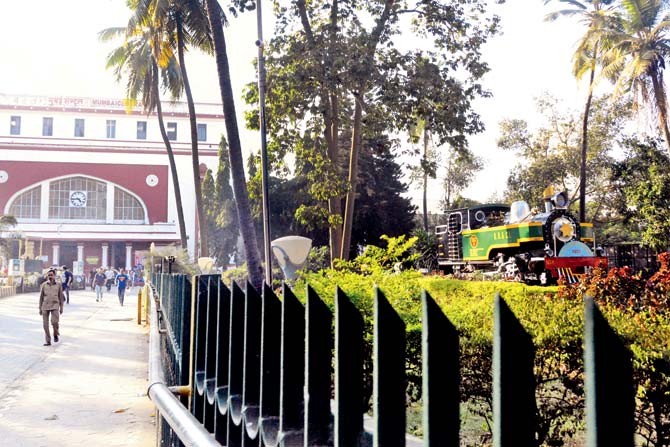 The locomotive is currently stationed in one of the two gardens outside Mumbai Central railway station. Pics/ Bipin Kokate, Pradeep Dhivar
The charming black-green 20th century engine, which has greeted commuters at the Mumbai Central railway station for nearly three decades, will soon have to chug out to make way for the proposed Colaba-Bandra-Seepz Metro III. Authorities are yet to decide on the site where the historical relic, popularly known as the 'Little red horse', will be shifted to.
The locomotive is currently stationed in one of the two gardens outside the railway station. Around four days ago, the Mumbai Metro Rail Corporation (MMRC) started placing barricades around the gardens to carry out digging work. The underground station for Metro-3 will be located right next to the Mumbai Central terminus. While one part of the garden is going to be permanently cleared, the WR will retain a minor portion of the land on the other side. The WR will be paid R70 crore for parting with their land parcel.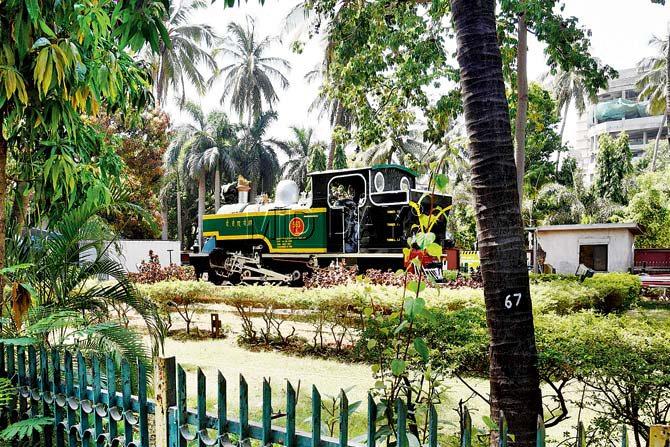 However, authorities are yet to decide on the fate of the 90-year-old engine. "We are deciding on a location to shift this engine," Mukul Jain, divisional railway manager (Mumbai), Western Railway, said.
Manufactured in the year 1928 by M/s Kerr Stuart and Co. of England, the locomotive used to run on the Devgarh-Baria Railway Narrow Gauge line, owned by the Princely state of Devgarh-Baria. It was opened for traffic a year later, and was merged into Bombay, Baroda and Central India Railway (BB&CI) in August 1949. Subsequently, it became part of Western Railway (WR).
The engine was in service for 61 years, and was shifted to Pratapnagar workshop for shunting duties in 1990. In 1991, to commemorate its platinum jubilee celebrations, authorities placed the engine in front of the Mumbai Central station. It has been stationed there ever since.