Mankhurd children's home matron booked for mercilessly beating 8-year-old, for spending too much time in the toilet, then making her lick her own vomit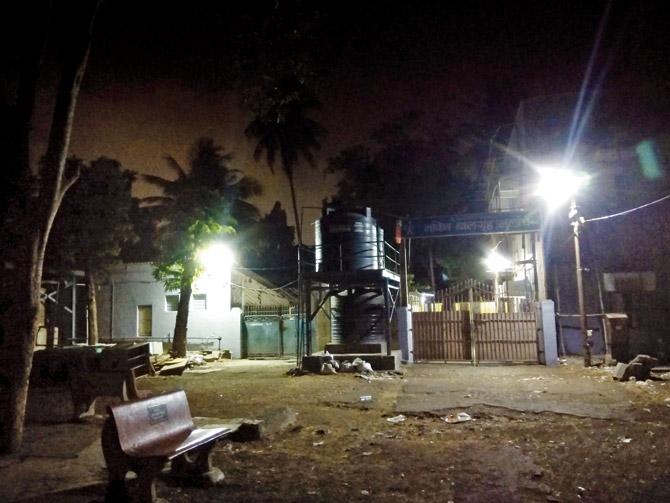 The children's home in Mankhurd where the incident took place
This matron at the children's home in Mankhurd seems to want to set a benchmark for cruel, despicable behaviour.
In this alleged incident that happened on Friday, she mercilessly beat up an eight-year-old for spending too much time in the toilet, and then, made the child lick her own vomit, after the girl threw up following the assault.
Also read: Teacher at Andhra school forces lower kindergarten kid to drink his urine
The incident came to light the next day after other children at the shelter told a teacher about it. The Trombay police have booked the matron and are waiting for the girl's parents to come and take her custody.
Also read: Teacher orders child to drink urine; probe ordered
The victim, a Bandra resident, had gone missing from home nearly a month back. She was found in Marine Lines by the police, and then, produced before the Child Welfare Committee. On May 1, she was sent to the children's home in Mankhurd. Officers of the Juvenile Aid Police Unit traced her home in Bandra and informed her parents. The procedure to hand her over to them was ongoing, when the horrifying assault happened.
A new low
On Friday around 7 pm, the girl went to the toilet. When she didn't return after a while, other girls informed the matron, Sangita Pawar (40), about it.
"When Pawar went to check, she found the girl playing with tap water. Angered, Pawar dragged her outside and started beating her mercilessly," said a source.
An officer said, "Pawar beat her so badly, that the girl vomited. Pawar then asked her to clean it. When the girl didn't obey her, Pawar held her head and made her lick it. The girl was crying the whole night, too frightened to talk to anyone."
On Saturday, when a teacher came to take classes, she saw the girl sitting silent. When she asked what happened, the other children told her about it. Shocked, the teacher went to the superintendent, who then approached the girl and coaxed it out of her.
Also read - Mumbai: Nuns shown the door for torturing orphanage kids at Amboli
"The superintendent sought an explanation from Pawar, and later, lodged a complaint against her," said another officer. "We booked her under relevant sections of the Juvenile Justice (Care and Protection) Act. We will send her a notice to appear for an inquiry."
No CCTVs on premises
The high court had ordered that all shelter homes instal CCTV cameras on their premises, to keep a check on how staffers were treating those staying there. But, the police found no CCTVs at the Mankhurd home.
Pawar earlier worked at a home for the mentally challenged, in Mankhurd. She was promoted last year and posted at the children's shelter.