The state government's attempts to have HBT clinics all over for the welfare of locals have run into a dead end at Aarey Milk Colony, and tribals and residents are still deprived of health care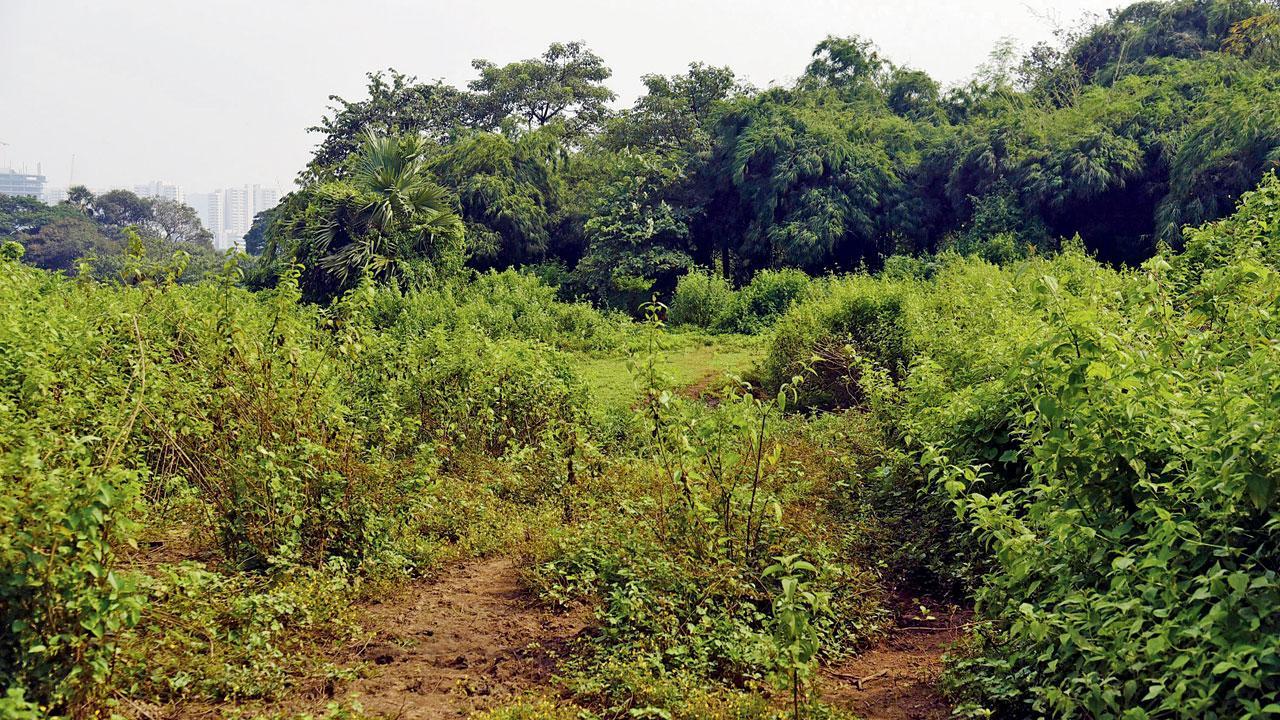 It becomes difficult to get any transportation post-sunset in case of a medical emergency for locals. File pic/Sameer Markande
The Maharashtra government has been pushing for HBT clinics under the Aapla Dawakhana scheme all over the state, but due to alleged inaction by the Aarey administration, tribals in Aarey Milk Colony are unable to avail of them. It has been over 7 months since the Brihanmumbai Municipal Corporation's (BMC) health department wrote letters to the Aarey Milk Colony administration requesting a space to start HBT container clinics, but so far it has not received permission for this. This inaction has irked the people staying in the 28 tribal hamlets and residents of slum pockets, as they have no option left but to go outside Aarey for basic health facilities.
To provide better health services at peoples' doorsteps and lower the burden of secondary and tertiary care civic hospitals, the BMC came up with the Hinduhriday Samrat Balasaheb Thackeray clinics (HBT clinics) and polyclinics under the government's Aapla Dawakhana scheme. The clinics are opened mostly in slum pockets to cater to locals. In some pockets, there are container clinics, while some have been opened in existing structures. The BMC has covered almost all the corners of the city with 92 HBT clinics, out of which 28 are container clinics and 15 are polyclinics.
ADVERTISEMENT
Also Read: Eco-friendly Ganeshotsav a distant dream for Mumbai
No option
Aarey Milk Colony was inaugurated in 1951 by then Prime Minister Pandit Jawaharlal Nehru. In the year 1949, a total of 3,162.32 acres of land was acquired from 12 villages of Goregaon (East) to form Aarey Milk Colony. The villages include Sai, Gurgaon, Dindoshi, Aarey, Pahadi Goregaon, Vairaval, Kondivita, Maroshi, Parjapur and Paspoli. Aarey Milk Colony, spread across 16 sq km, has tribal hamlets as well as several cattle farms and slum pockets. With over 40,000 people staying in the area surrounded by forest, during medical emergencies, the locals have no option but to go to private clinics and private hospitals in Marol, Goregaon east, Jogeshwari East, and Powai. It becomes difficult to get any transportation post-sunset in case of a medical emergency. The nearest government hospital is the Aarey Hospital which comes under the Aarey CEO's administration, but locals claim there is no doctor available round the clock here. In this scenario, the nearest civic-run hospital on which local people are dependent, is the Balasaheb Thackeray Trauma Center in Jogeshwari East.
'No response'
A senior BMC official said, "The health department decided to open two HBT clinics in Aarey colony unit 30. The first letter seeking space to open the clinics was written to the Aarey CEO on June 22, 2022. Again we wrote a letter on December 22, 2022 requesting them to allot space. The officials say they have forwarded our request to the commissioner of dairy, but so far we haven't got the nod for space. Once we get permission it won't take time to open the clinics as containers will be placed for them. They are moveable as and when needed in future."
The official also said that if they get a good response from the residents, they will come up with more such clinics. People will get medicines free of cost and services like blood tests under Aapli Chikitsa will be available at nil or nominal rates. A local resident said, "There are so many local people including tribals staying in Aarey Milk Colony who are deprived of government-provided medical facilities. The Aarey Hospital in the area is good for nothing and the Aarey CEO is least bothered."
"The people staying in the tribal hamlets cannot afford to go to private clinics or hospitals. We can at least expect the government to start primary health centres where our people get basic medical facilities," said a tribal, Prakash Bhoir. Aarey CEO Subhash Dalvi was not available for comment.
40,000
No of people staying in Aarey Milk Colony
"Exciting news! Mid-day is now on WhatsApp Channels

Subscribe today by clicking the link and stay updated with the latest news!"
Click here! Do you agree with the management`s decision of only letting devotees offer jal abhishek at Babulnath temple?