You can soon use a mobile app to track your BEST buses and buy tickets, passes right off your phone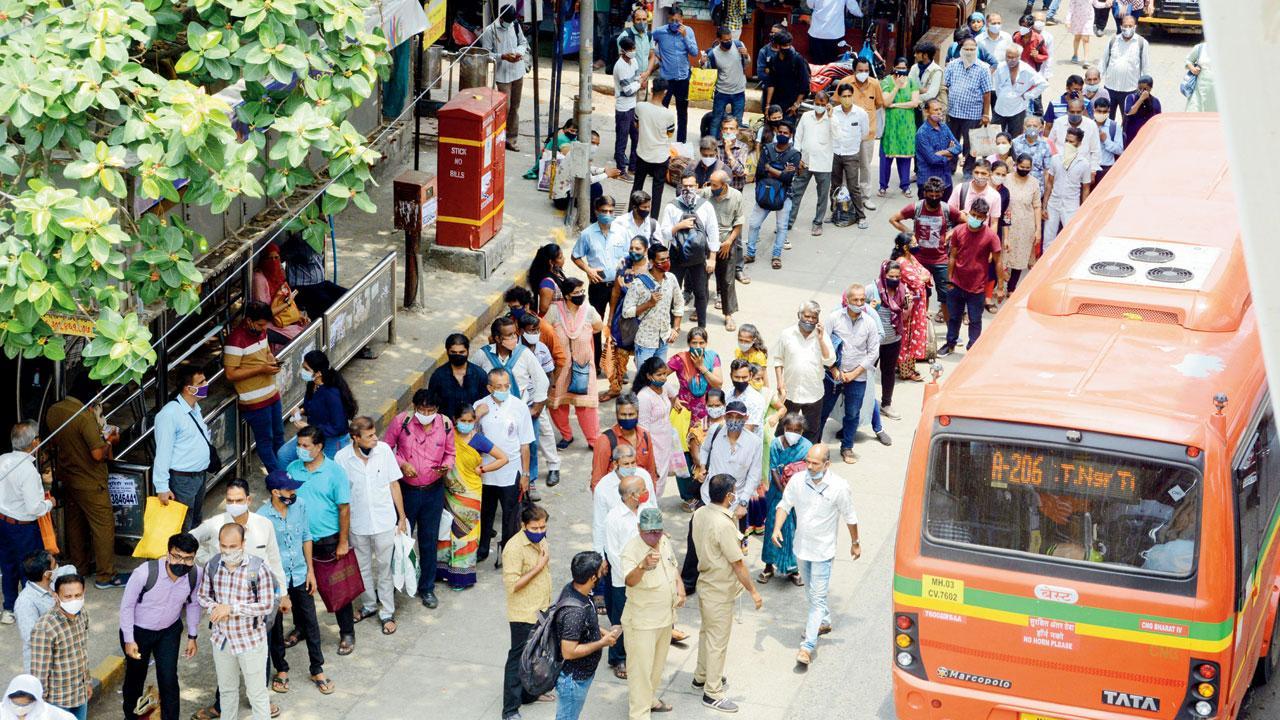 Commuters wait for BEST buses in Borivli. The app will also help BEST tide over the loose change crisis. File pic
Now know where exactly your BEST bus is with the help of the undertaking's new app that tracks every single bus, with the route numbers tagged, like a flight radar. The app also offers a digital payment option for e-passes, as well as expected time of arrival of a bus at a particular bus stop among others. The transport body has also kept the option of BEST Chalo Card for those who wish not to opt for the app.
In a complete makeover, the Brihanmumbai Electric Supply and Transport (BEST) undertaking is set to go digital soon with the launch of the app for commuters. The Chalo app, working with city governments across the country, is operational in 31 cities throughout India and live-tracks nearly 15,000 buses.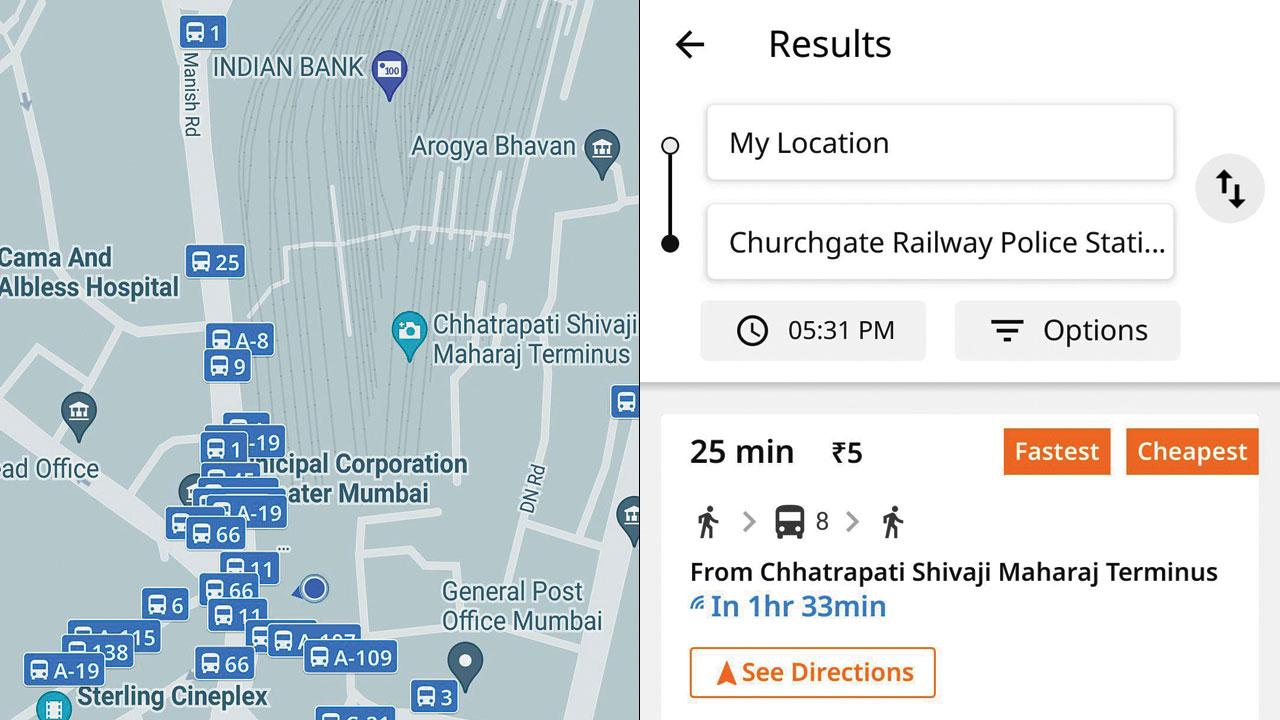 The app tracks all BEST buses in real time; (right) it will also show various bus options from one place to another and what the fare will be
The service is available in cities like Bengaluru, Kolkata, Ahmedabad, Surat, Lucknow, Kanpur, Nagpur, Agra-Mathura, Ujjain and Bhopal. The app will help the BEST undertaking tide over the crisis of lack of change as well as the issue of handling bus conductors, allowing seamless commute.
"It is our goal to make bus travel more convenient and modernise the public transport infrastructure in Mumbai. We are confident that the BEST Chalo App and Chalo Card will revolutionise bus travel in Mumbai," BEST General Manager Lokesh Chandra said. Chandra had, in his exclusive interview with mid-day in October, first revealed that they had been working on a digital ticketing app which would prove to be a game-changer.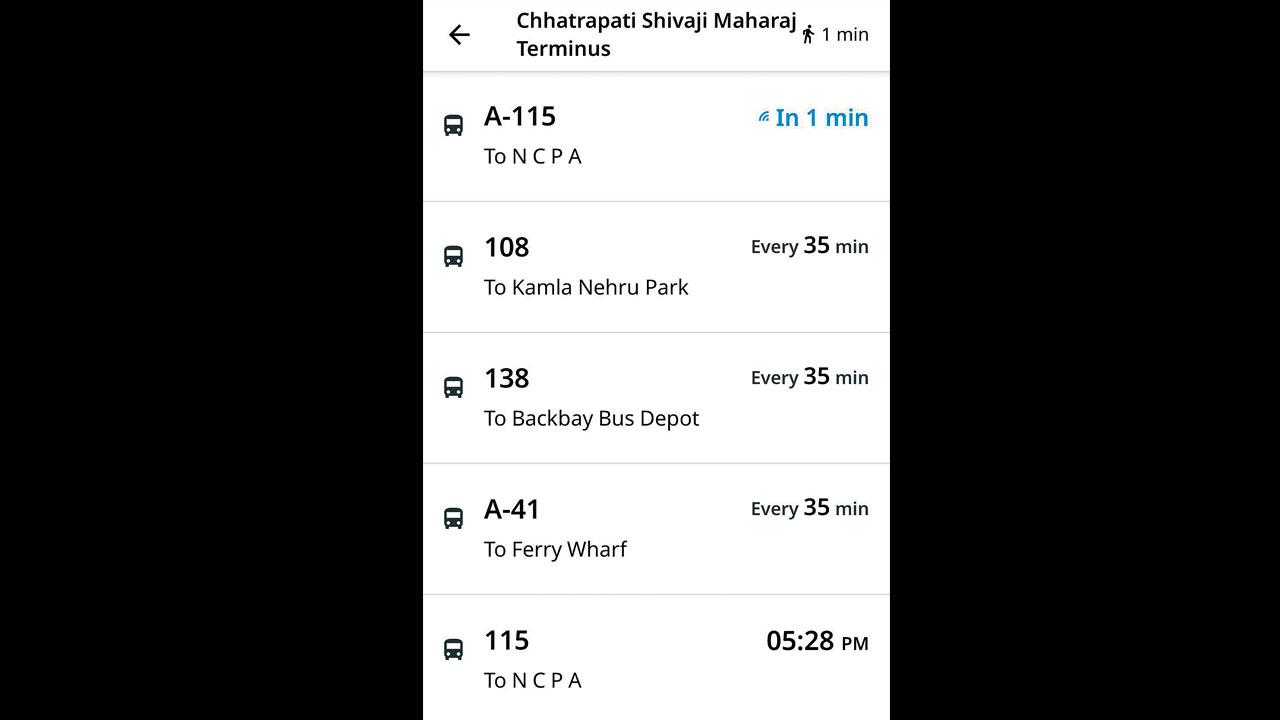 The app displays the frequency of buses along routes, among other information
For the past month, the system for BEST bus pass renewals at bus depots across the city was not available as the contract with the previous vendor had expired. Now, with the process going digital, the process of renewal will also be seamless.
mid-day tests the beta version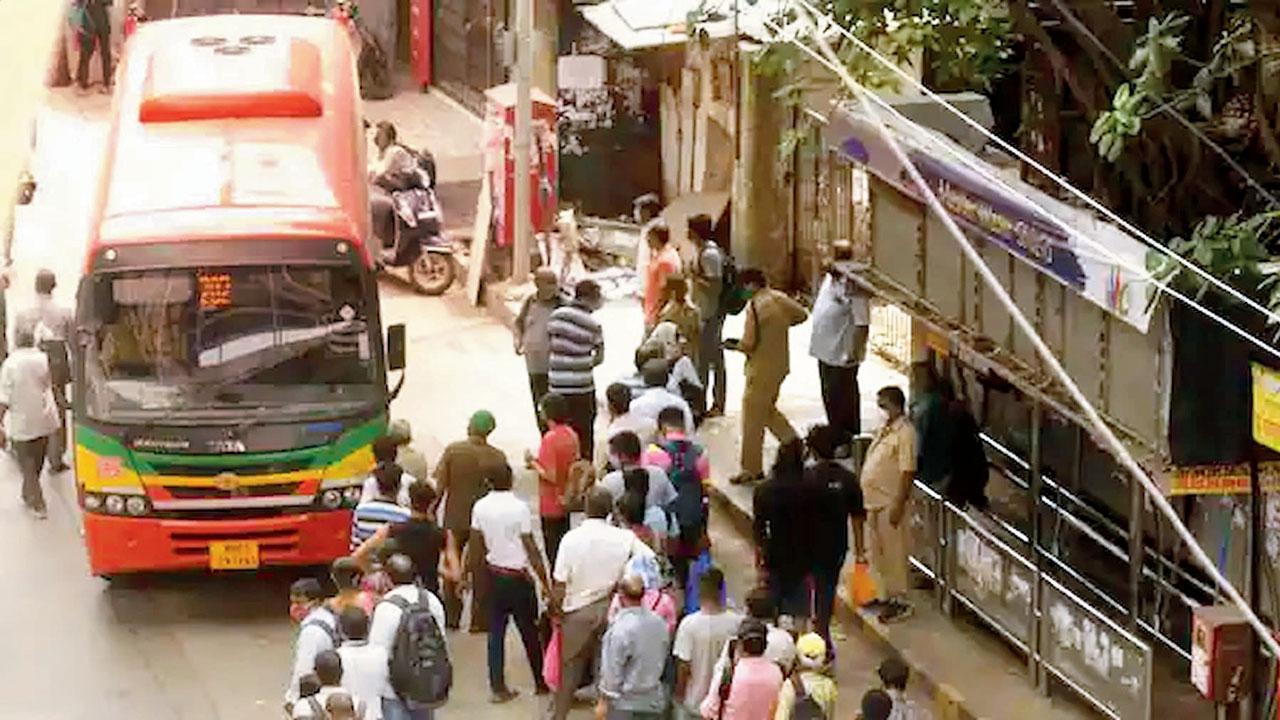 The system for BEST bus pass renewals at bus depots was not available for the past month. File pic
>> mid-day tested the beta version of the app and found that it works perfectly for most buses. The live map interface was integrated with bus data and also showed a preview of the route. The buses were tracked in real time as they moved along the routes and also matched the expected time of arrival. 
>> The online payment option, however, could not be checked as the app is yet to be formally launched.  
>> The bus pass has 72 new plans under the super saver plan scheme. Plans start from one day plans, going all the way up to 84 days; and from 2 trips up to 150 trips.
31
No. of cities where Chalo app is functional