Following appointment of new contractor, desilting work in south city area picks up; 59 per cent work complete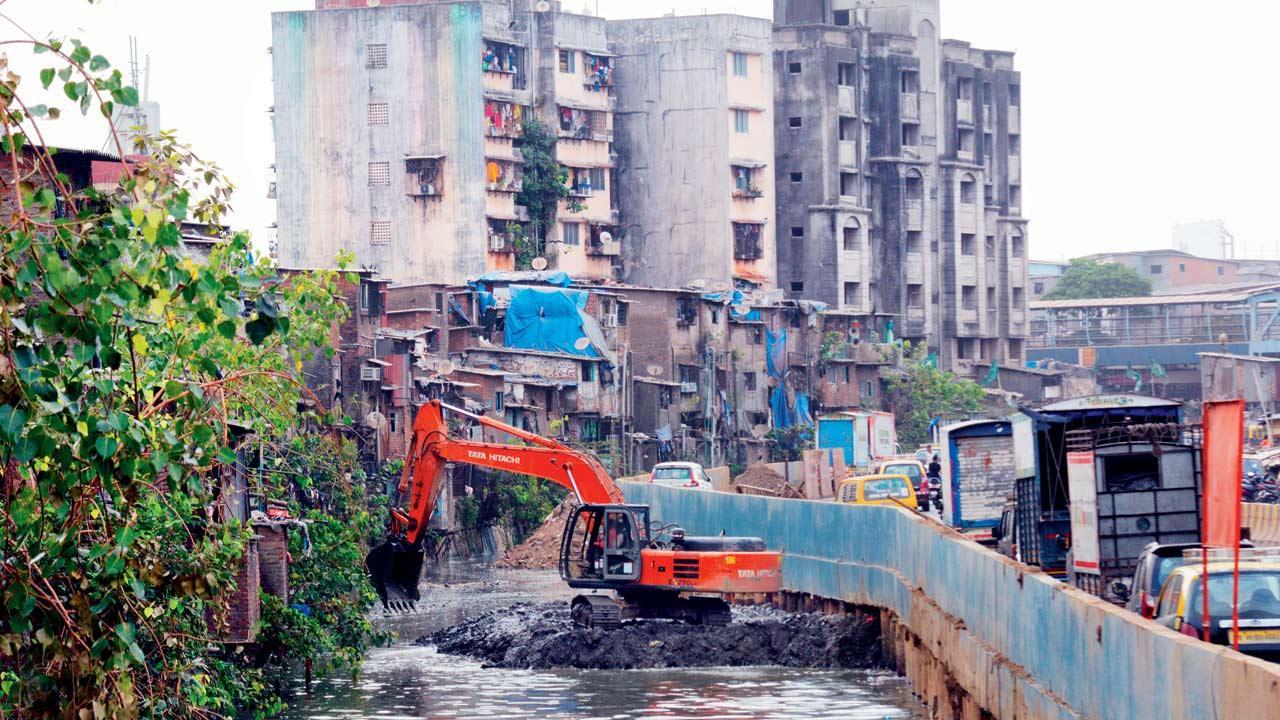 Ongoing nullah-cleaning work in Dharavi. Pic/Satej Shinde
After mid-day highlighted the slow progress of nullah-cleaning in the south city area, which led the BMC to deploy another contractor, officials said that work is finally on track. In the last six days, an additional 20 per cent of silt was removed from the nullahs. Till Saturday evening, 59 per cent of desilting work was completed against 39 per cent on Sunday, May 15. Work is, however, yet to begin on a few stretches.
Monsoon preparation works are in full swing in the city, including tree trimming, construction of holding ponds, removal of debris etc. Nullah cleaning, which is one of the major tasks, had been slightly delayed, but according to authorities, it is also on track. 
The Brihanmumbai Municipal Corporation has set a target of clearing 4.63 lakh tonnes of silt from nullahs and 2.75 lakh tonnes from Mithi river before May 31. "Eighty four per cent desilting was completed across the city. The major works are in the western and eastern suburbs as well as Mithi river. Ninety two per cent desilting work was completed on Mithi river," said a BMC official from the storm water drainage department.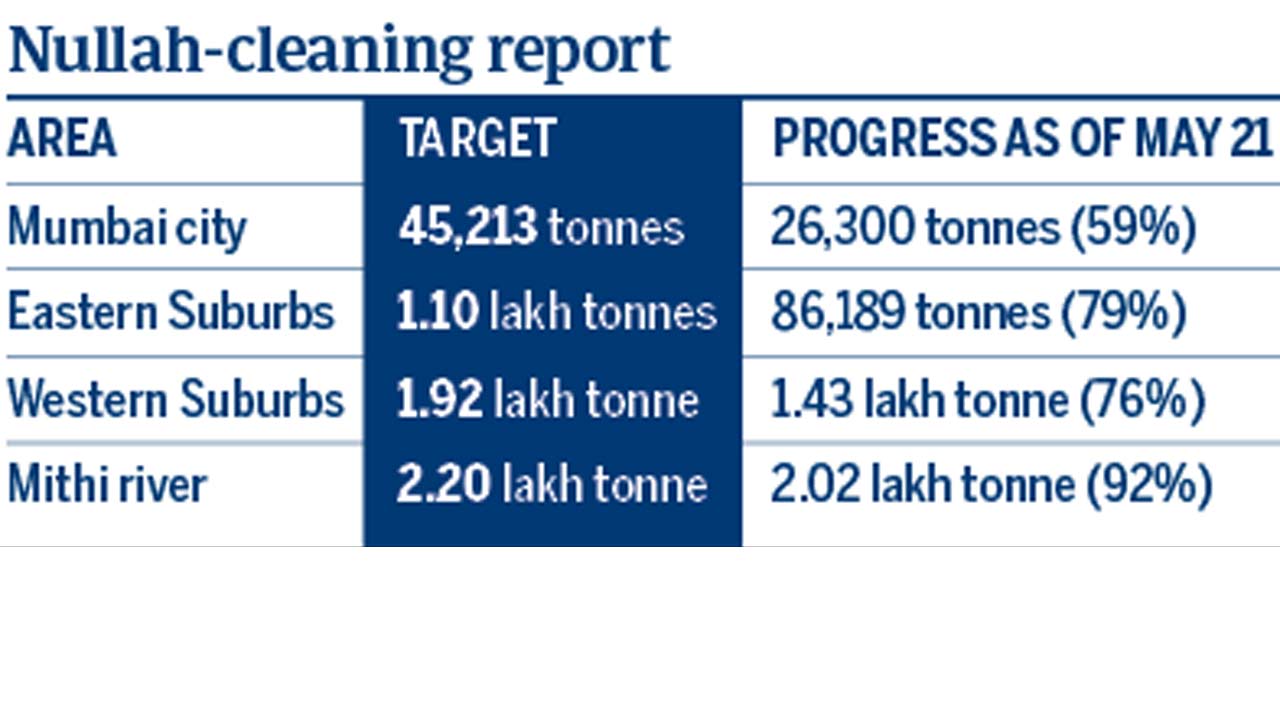 The south city desilting work was lagging behind as only 39 per cent of the mud was removed till May 15. The BMC deployed an additional contractor, following which 20 per cent silt was removed from city nullahs in Dadar, Mahim, Parel, Worli and Wadala areas. Till now, 26,000 tonnes of silt—out of 45,000 tonnes—were removed. But there are some patches where work hasn't started yet, or just started. 
Cleveland Bunder nullah in Worli, where 1,562 tonnes of silt is supposed to be removed before the monsoon is one of them. NSC nullah in Worli, Sheikh Mistri nullah in Wadala, Sheth wadi nullah and Textile mill nullah in Mahim are stretches where less than 15 per cent of desilting has been completed.