According to the hospital authority, on an average, every month they are admitting at least 30 to 40 dogs suffering with canine distemper viral disease in the hospital. Shockingly, the hospital authority reveals that every month around 50 per cent of the infected cases (dogs) admitted loses their life during the treatment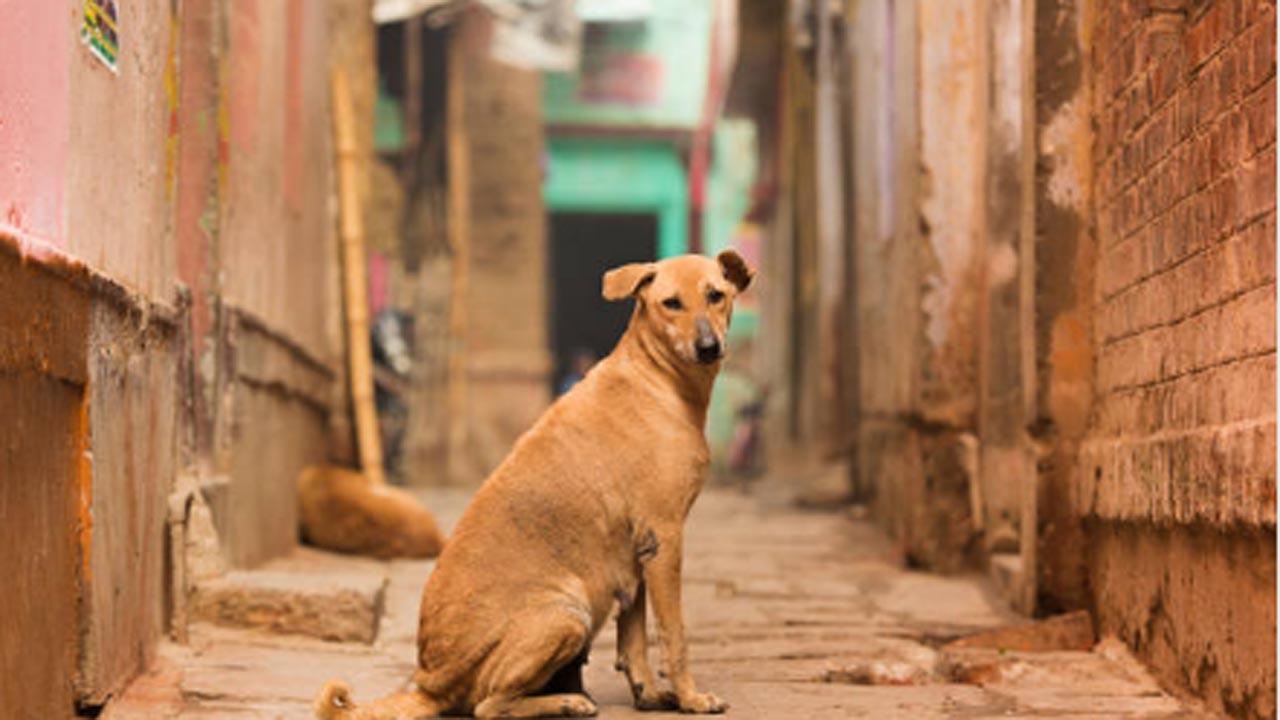 Image used for representational purpose. Pic/iStock
Last week a family visited the Bai Sakarbai Dinshaw Petit Hospital for Animals in Parel along with their dog as the pet was suffering from canine distemper (CD) disease, which is a highly contagious and sometimes fatal viral infection. According to the hospital authority, on an average, every month they are admitting at least 30 to 40 dogs suffering from canine distemper viral disease in the hospital.
For four months since December 2022, the hospital has been admitting dogs suffering from CD and keeping them in isolation to provide them with medical treatment. Shockingly, the hospital authority reveals that every month around 50 per cent of the infected cases (dogs) admitted lose their life during the treatment. While the other dogs, which survive later, form deformities as they become weak and cannot perform daily activities as normal.
ADVERTISEMENT
"Canine distemper is spread through direct contact or airborne exposure. When an infected dog coughs, and sneezes, he releases aerosol droplets into the environment, infecting nearby dogs. Due to this, it spreads in the stray dog even if one of the dogs is infected," said Dr Bindu Kulkarni, chief medical officer of the Bai Sakarbai Dinshaw Petit Hospital for Animals.
It cannot be transmitted from dogs to human beings or any other animals like cats or birds.
The hospital has witnessed canine distemper cases in dogs who are adopted, pets as well as stray dogs. While a few dogs recovered and went back, the veterinarian says that their bodies become weak as it affects multiple body systems.
Also read: Mumbai: Finally, census for stray dogs to get underway
While every year, the hospital sees canine distemper cases, the authority said this year there has been an increase in the number of cases. Attributing to what can be the reason behind the rise in cases, Kulkarni said, "The increase in the number of cases can be either attributed to the public awareness, people helping the stray dogs if they see them unwell on road or the widespread of infection from one dog to another in community/areas in cases of stray dogs."
Lack of timely vaccination results in dogs being seriously infected. The newly born dog needs to be given the first distemper vaccine dose after four weeks followed by a booster dose after eight weeks from birth (four weeks after the first dose) and later followed by a mandatory dose every year.
Speaking about the lack of vaccination causing infection in the dogs, Kulkarni added, "Many times, we see cases where the adopted dogs are not vaccinated and the foster parents are clueless about the vaccination given. The vaccine needs to be given every year but it is not possible to keep a track of vaccination given to stray dogs due to which most of them are not vaccinated which results in them being infected due to transmission of the infection." Do you practice ecotourism?