Chowpatty installation sends save planet SOS; becomes selfie point for citizens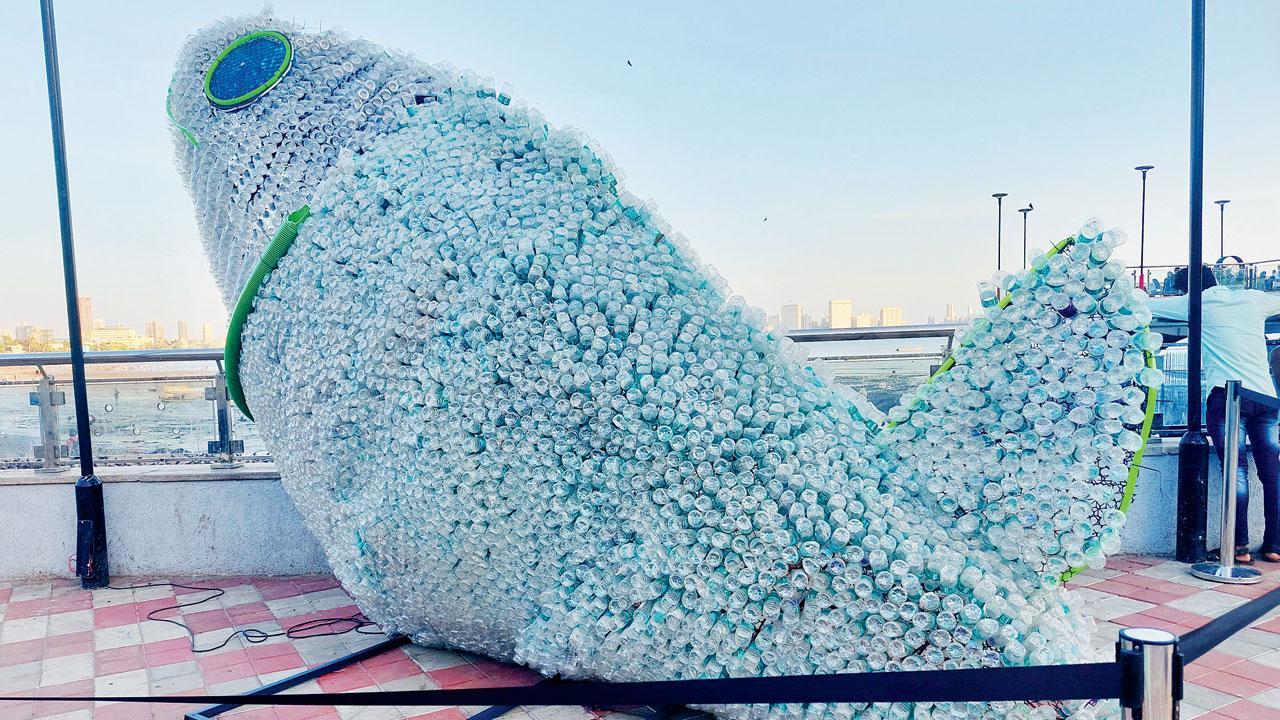 Water way to send a message
A gigantic 'fish sculpture'  has become a popular backdrop for selfie-seekers next to the viewing deck on Girgaon Chowpatty. ChangeIsUs, a youth-led initiative working to create positive societal and environmental change and save the planet, has created the project of a fish made entirely out of plastic bottles.
The huge fish rising from the ground is immediately visible because of its size, to motorists on that buzzing stretch forking south to Marine Drive or upwards towards the Walkeshwar incline. If one looks closely, there is yet another smaller fish, this one on the ground, also made of plastic bottles.
ADVERTISEMENT
Also Read: Mumbai: Of fish, folklore and a facelift at Worli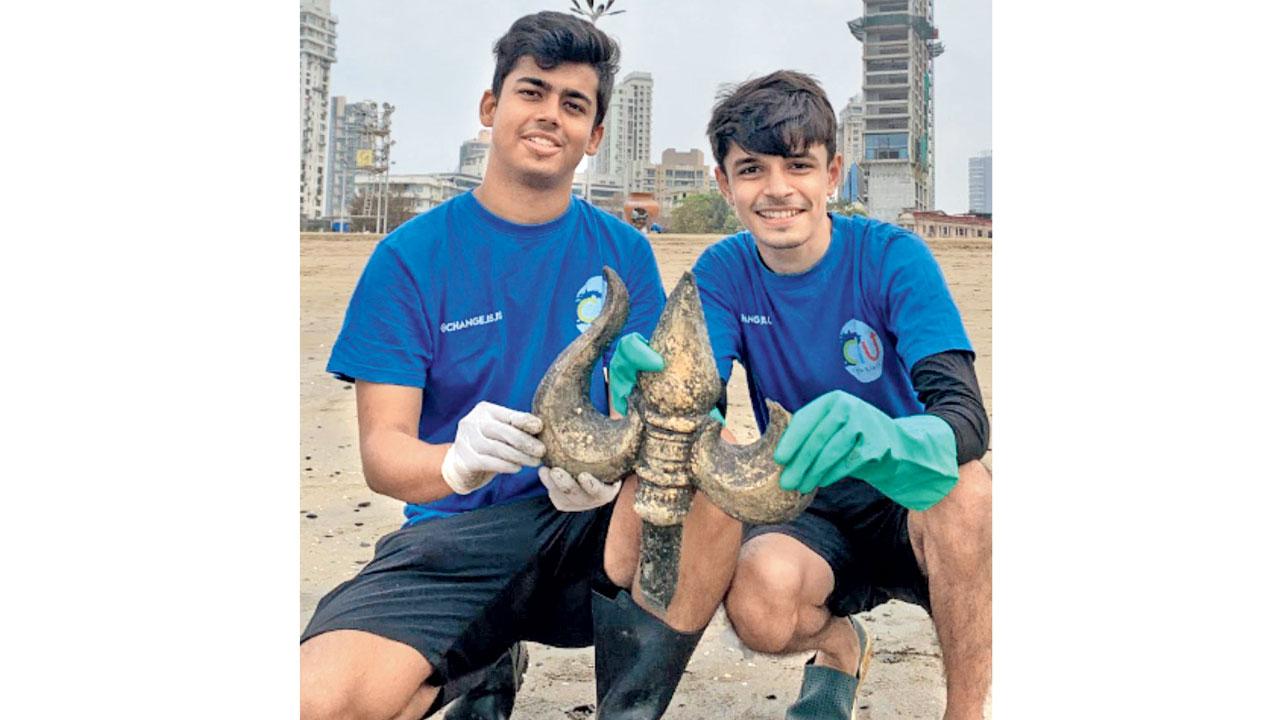 Shubh Mehta and Akshat Shah
ChangeIsUs co-founders, Shubh Mehta and Akshat Shah who were present at the spot, along with some members of their team said, "Experts claim that by 2050, we will be fishing 'plastic' from the sea, not catching fishes." The livewire duo added, "We began this project approximately a month ago. There are two fish as of now, but we are adding a third one, which should be at the spot today. The plan is to create a shoal of fish."
The green outfit has permission to display the fish till April 1, "though we are going to ask for permissions to extend this till late April," they explained adding, "we are getting thousands of visitors a day, first out of curiosity, selfie-seekers and then, some read the signboard or if we are around, ask some questions so it is a learning experience." There have been pictures and mentions on social media, too.