Department to exclusively attend to senior citizens between 10.30-11.30 in the morning to help them return home before noon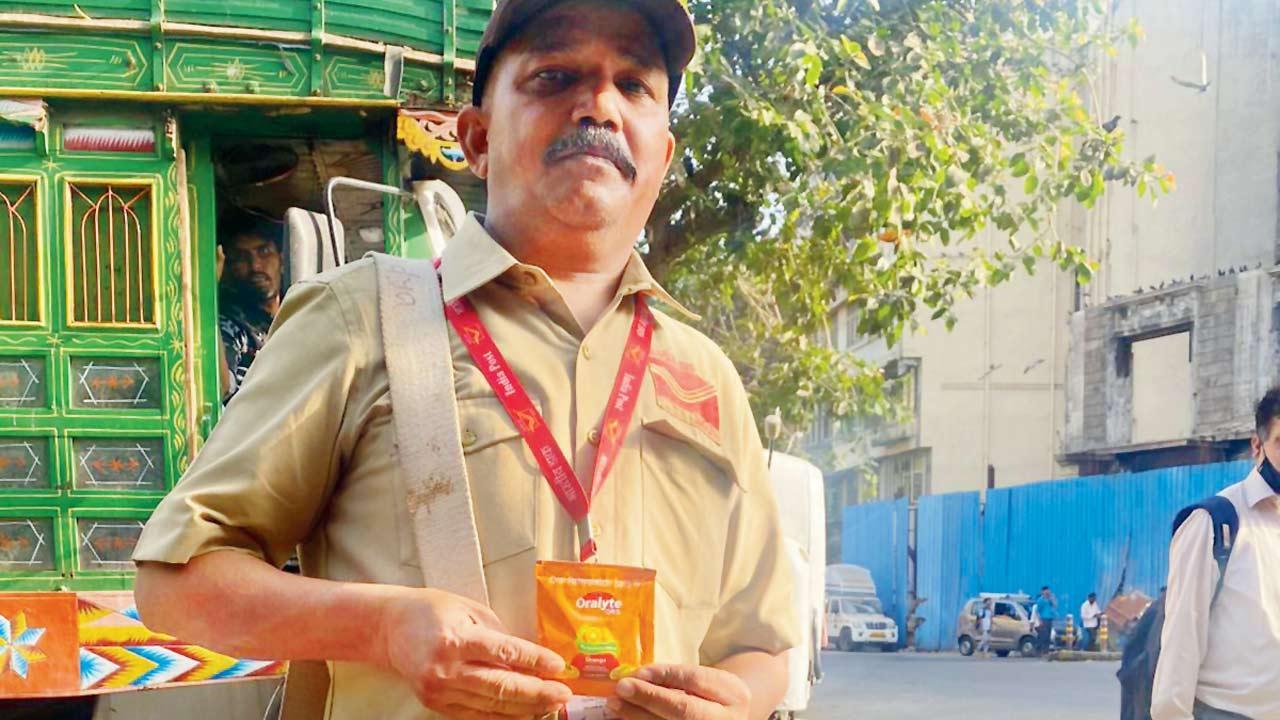 A postman with an ORS packet
As they go about delivering letters under the summer sun, Mumbai Post has armed its postmen and postwomen with copper bottles and ORS sachets to stay hydrated and brave the heatwave. The Mumbai region of the India Post has been running a campaign—Beat The Heat or Ushm Prahaar—to save its field staff from the scorching heat and ultraviolet rays, said Postmaster General Swati Pandey.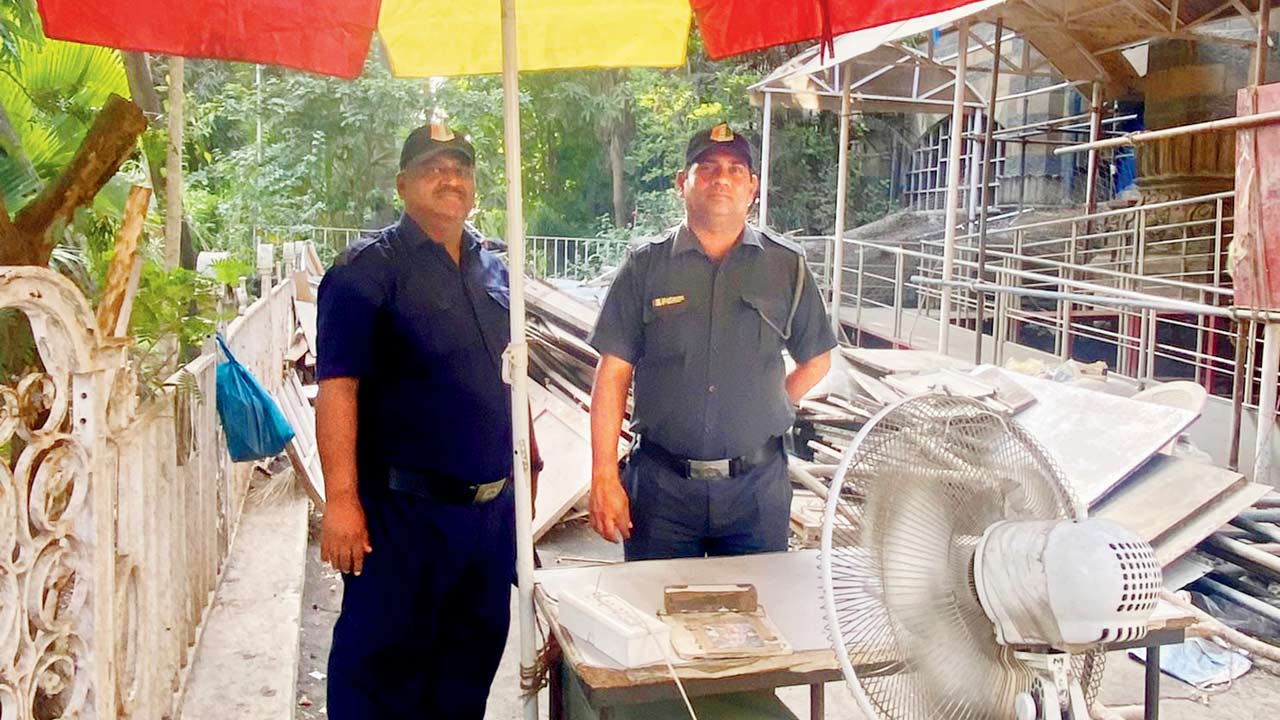 A resting point with an umbrella and a pedestal fan for security staff
"It is our responsibility to ensure that our postmen, postwomen and the citizens do not fall sick because of unbearable heat and rising temperature. In order to protect them from heatwaves, we have organised an awareness camp where Resident Medical Hospital of Cama Hospital Dr Nitish advised them on the precautionary measures against the scorching summer and talked about the apt diet and water intake during this time," she said.
Apart from distributing copper water bottles and oral rehydration solution packets among the field staff, Pandey said, the department has also provided umbrellas and pedestal fans at every point of the post offices across Mumbai where the security guards are deputed. "We are keeping physicians on call at each of the post offices for ready consultation if needed," she said.
Every post office in Mumbai postal region will exclusively attend to senior citizens between 10.30 am to 11.30 am to help them complete their work and return home before noon, she added. "The organisation is striving not only to protect the postmen and field workers but also the citizenry of Mumbai. The campaign will continue till the onset of monsoon."