Starting today, motorists on Mumbai-Pune Expressway and the old highway will have to undergo counselling if they speed, cut lanes, park illegally or don't wear helmets or seat belts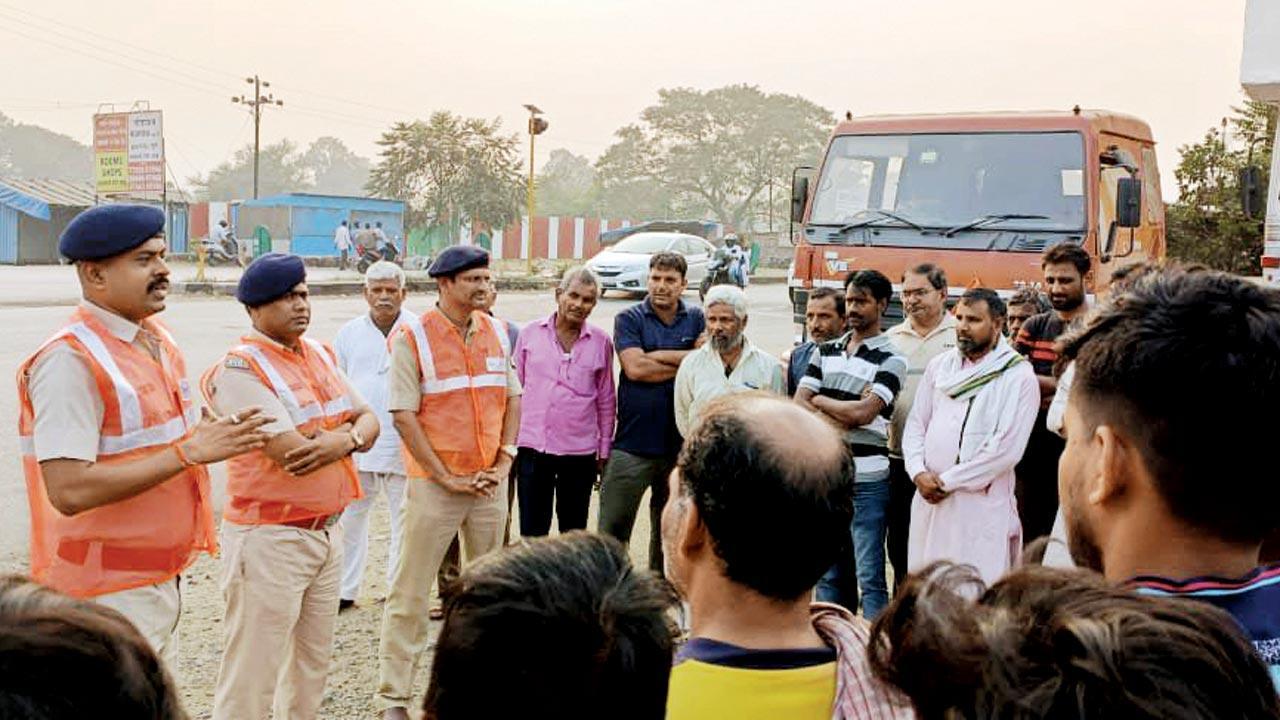 RTO officials during the awareness campaign
Watch an awareness film on how speeding kills, solve a quiz, take an oath that you shall never speed again, get marks and certificates before moving on. You will be doing all this if found speeding on the Mumbai-Pune Expressway and the old highway.
The seven-day awareness and warning campaign ended on Wednesday, and the highway patrol is ready to crack down on traffic violators, starting today. The state transport department last month announced the six-month-long, 24x7 drive against violations on the Mumbai-Pune Expressway and the old highway.
"The first seven days of the drive were for creating awareness and we have done that convincingly. Action begins from tomorrow," Bharat Kalaskar, deputy transport commissioner (road safety cell) and transport officer, said on Wednesday.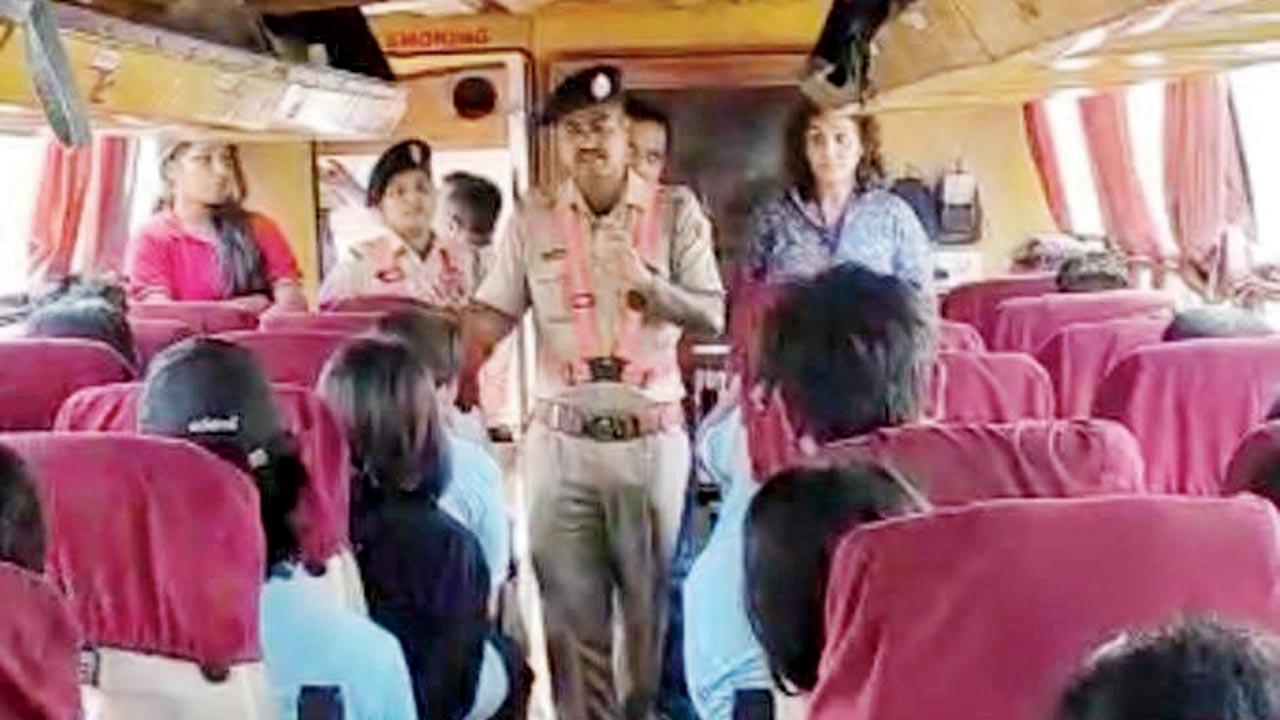 Those found speeding will also be fined, said RTO officers.
Kalaskar said there is a seven-point action plan.
Speeding
"The first is speeding. The violators will be taken to Khalapur toll booth or Urse toll booth where we have set up counselling cabins with teams. There, they will have to watch an awareness film on how speeding kills and then take a quiz. They will then have to take an oath never to speed again. They will be issued a completion certificate endorsing that he/she has undergone a counselling session. All this will prove to be a deterrent against violations. A special app has been made where all this will be available. A person has to simply scan a QR code to access the information," he added.
Also Read: Mumbai: 12'x12' drain cover in Andheri fixed after four long days
Seat belt
The RTO teams will keep an eye for drivers or passengers not wearing a seat belt. During the awareness campaign week, officers had counselled a number of motorists, after finding co-drivers without a seat belt. "In fact, we have also roped in bus manufacturers and asked them to have seat belts in buses as well," Kalaskar said.
"The third front will be about lane discipline; fourth about excess passengers in vehicles; fifth about the helmet guideline; sixth about illegal and random parking," he added. These violators will also undergo a counselling session, but won't be penalised.
The seventh action plan is about creating awareness about traffic banners and placards on the expressway and the highway, he said.
"One of the crucial points we noticed on the highway was that on the way from Lonavala to Khalapur toll naka, there is a falling gradient, where most motorists switch off the engine and put the vehicle in neutral gear and allow it to glide down, which is dangerous because they can lose control of the vehicle. We have deployed a squad at about 15 km at that point to keep an eye on such motorists and advise them not to repeat it," he said.
Thirty employees from the Regional Transport Offices (RTO) of Mumbai, Panvel, Pune and Pimpri-Chinchwad have been deployed for the drive.
06 months
Duration of the campaign Will you be changing your home decor this winter?