CM makes promise at event on Sunday but activists point out traffic police permissions take time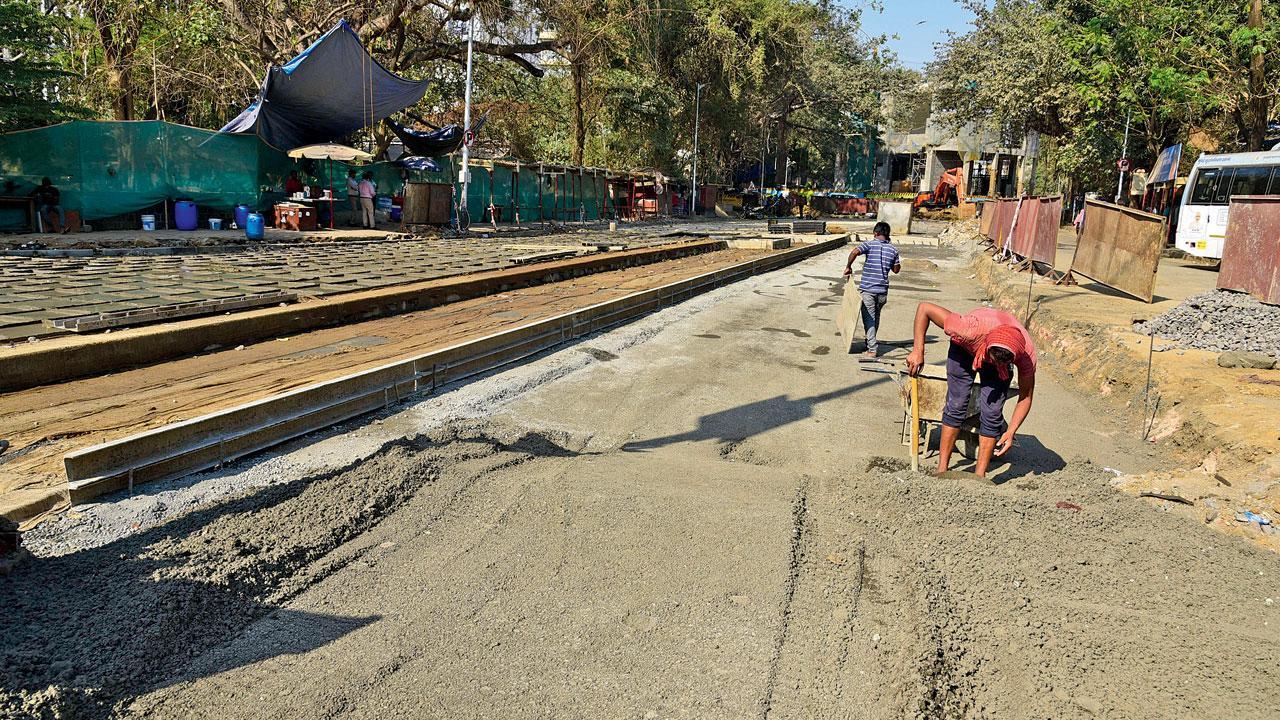 Repair work for 52 km of road in Mumbai has been launched. File Pic/Atul Kamble
Even though Chief Minister Eknath Shinde promised a pothole-free Mumbai in the next two years with a target of concretising 400 km of roads in the city during an event on Sunday, it appears that the civic body will have to race against time to meet the goal. On the day the announcement was made, only 13 per cent road repair work has been launched in the face of practicalities like limited traffic police permissions and staggered work orders.
In the presence of the CM and Deputy Chief Minister (DCM) Devendra Fadanvis, the Brihanmumbai Municipal Corporation (BMC) launched various development projects, including concretisation of 52 km of roads, at the event held in Tilak Nagar. Shinde promised pothole-free roads for the first time in July 2022. Following his suggestion, the civic body invited tenders to concretise 400 km of roads and appointed a contractor for the same. Of the 400 km, repairs on 52 km of roads has begun.
ADVERTISEMENT
Also read: Mumbai: Demolition work of Andheri's Gokhale bridge resumes
'Results before monsoon'
"Concretisation of half of the roads out of the 52 km will be complete before monsoon," said civic chief  I S Chahal in his speech. Chahal told mid-day that the concretisation of the whole 52 km of roads will be completed by year end. "The work on remaining 348 km of roads will begin in the middle of April this year. We aim to complete concretisation of 400 km of roads by 2025," he added.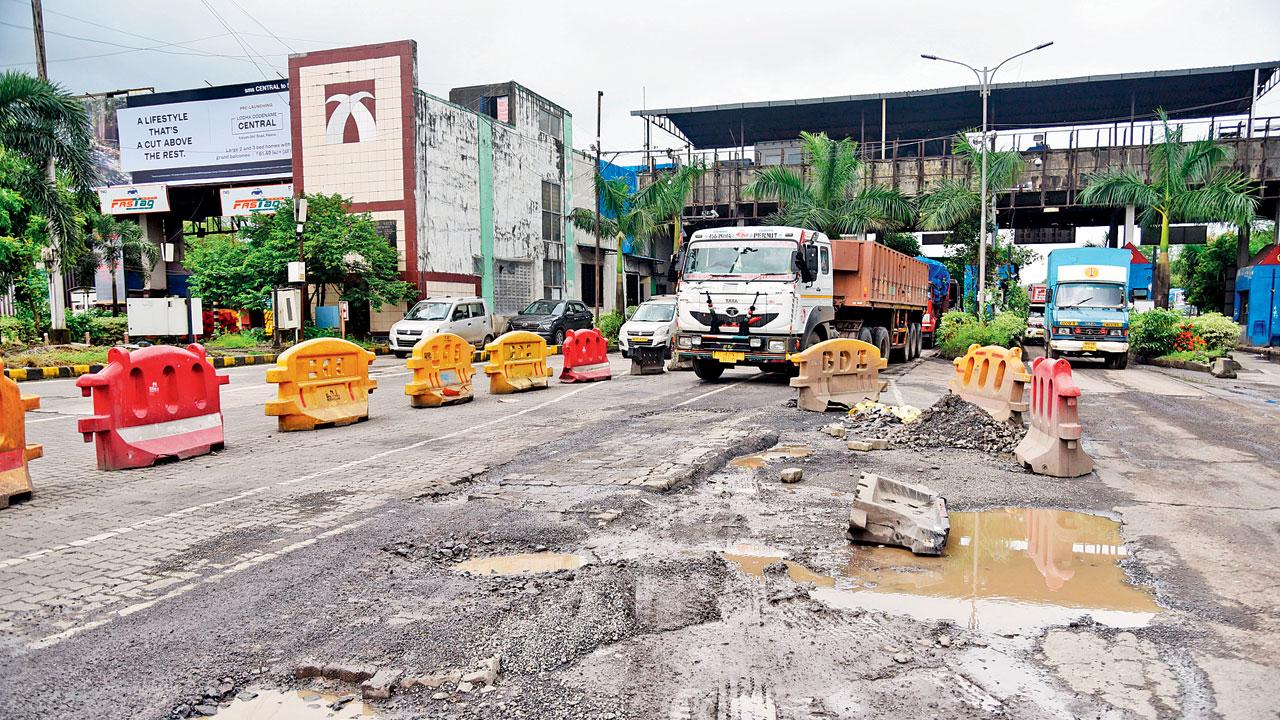 A potholed road in Mulund. The CM in July 2022 promised pothole-free roads in Mumbai. File Pic/Sameer Markande
The civic body had issued a work order to repair 265 km of roads in January 2022. Of this, 57 km of roads concretisation was completed in a year. RTI activist Anil Galgali said, "Looking at the situation so far, road work for not even 60 km to 70 km gets completed in a year. The question remains that how will the civic body repair 400 km of roads in two years? Is the BMC confident of getting all permissions from the traffic police?"  
"Repairing roads in Mumbai is challenging due to traffic," said activist Nikhil Desai. "So completing the concretisation of 400 km of roads is not as easy as announcing it," he added. 
52
Distance (in km) of roads where work has begun Let`s play a waterless Holi this year. Is it possible?