Quick-thinking local residents moved out dangerous cylinders, warned people and broke flaming roof to rescue trapped victims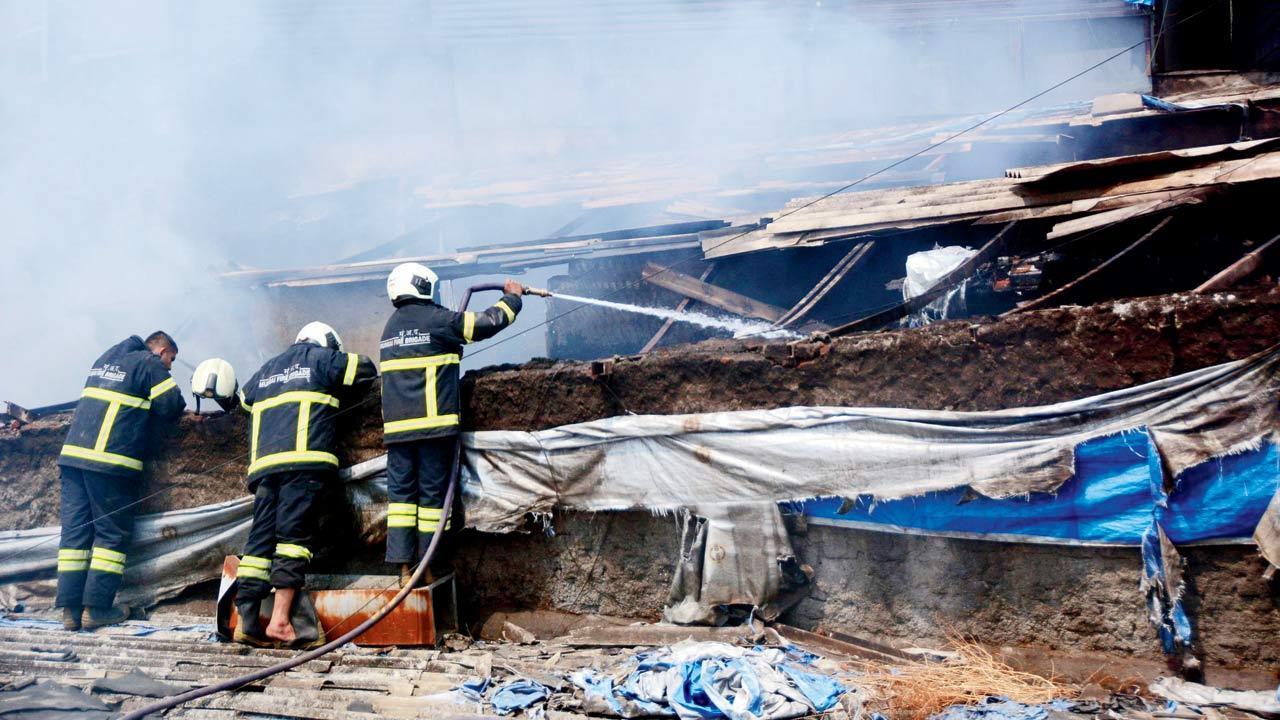 Firefighters attempt to douse the blaze that broke out near Sakinaka Metro station on Monday morning. Pic/Sayyed Sameer Abedi
The quick action of locals helped save the lives of at least six people who were sleeping in a hardware shop near Sakinaka Metro station that caught fire early on Monday. The blaze, however, claimed the lives of two workers, Rakesh Gupta, 22, and Ganesh Devashi, 23. 
Residents of Alex Pereira chawl, which is located behind the shop, immediately sprung into action and broke the asbestos roof of the store, enabling workers to come out. Bablu Sayyad, a local who helped rescue the workers, said, "We were asleep when someone started banging on our door loudly between 1.30 am and 2 am. When we came out, we saw smoke emerging from Rajshree electric and hardware shop. We immediately removed LPG cylinders from our homes and climbed to the top of the shop and broke through the roof. The workers then made their way out via the opening.
ADVERTISEMENT
(From left) Bablu Sayyad, Asif Sayyad, Ibrahim Ansari and Anwar Khan 
Ibrahim Ansari, another local, said, "Bablu bhai, others and I ensured everyone evacuated the chawl. There was dense smoke in the area. There is only a one-and-a-half-foot wide lane between our chawl and shop. Thankfully, the fire did not spread too far."
"We heard a cylinder blast from within the shop," he added.
Also Read: IN PHOTOS: One killed in hardware shop fire in Andheri's Sakinaka area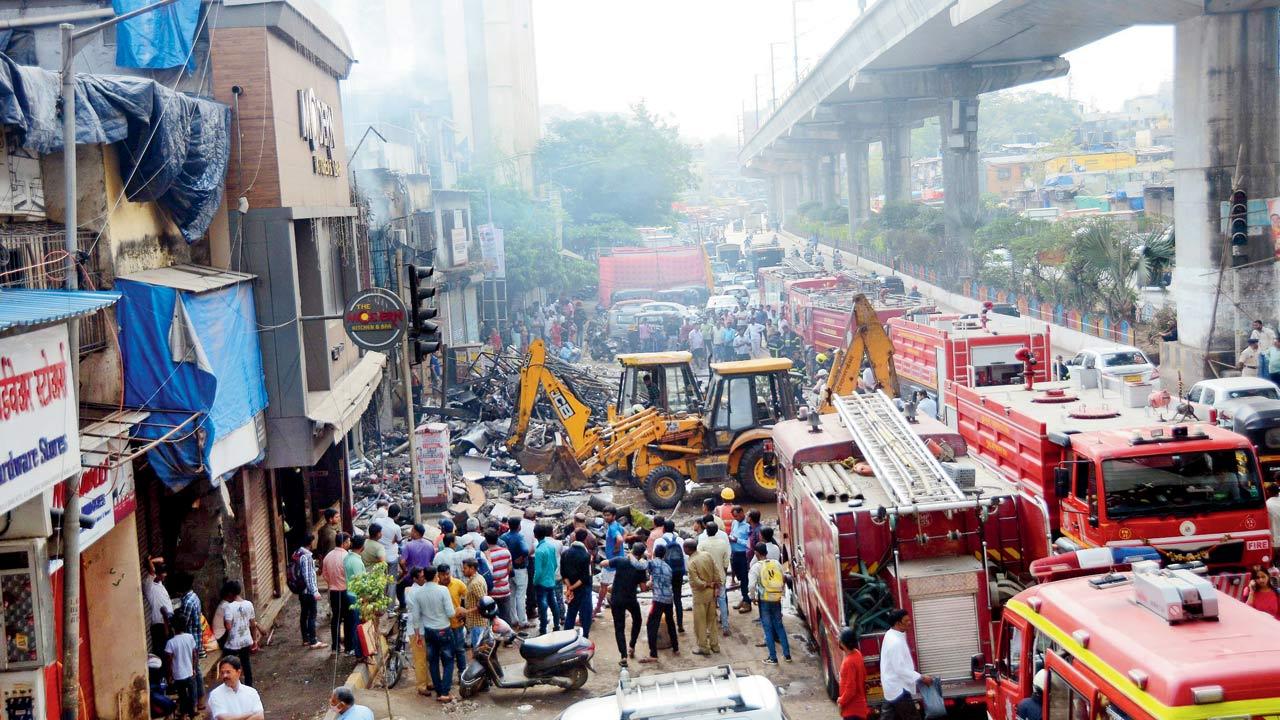 Fire brigade officials douse the fire that broke out at Sakinaka, on Monday. Pics/Sayyed Sameer Abedi
Anwar Khan, a local car mechanic, ensured all vehicles in parked front of the shop were removed. "If the fire had spread to even a single vehicle, it would have caused a huge disaster. So with the help of other locals, I moved eight to ten cars and two-wheelers away from the spot," Khan said.
"The deceased had been sleeping in the cabin of the shop, the workers told us," said Asif Sayyad, 
another resident.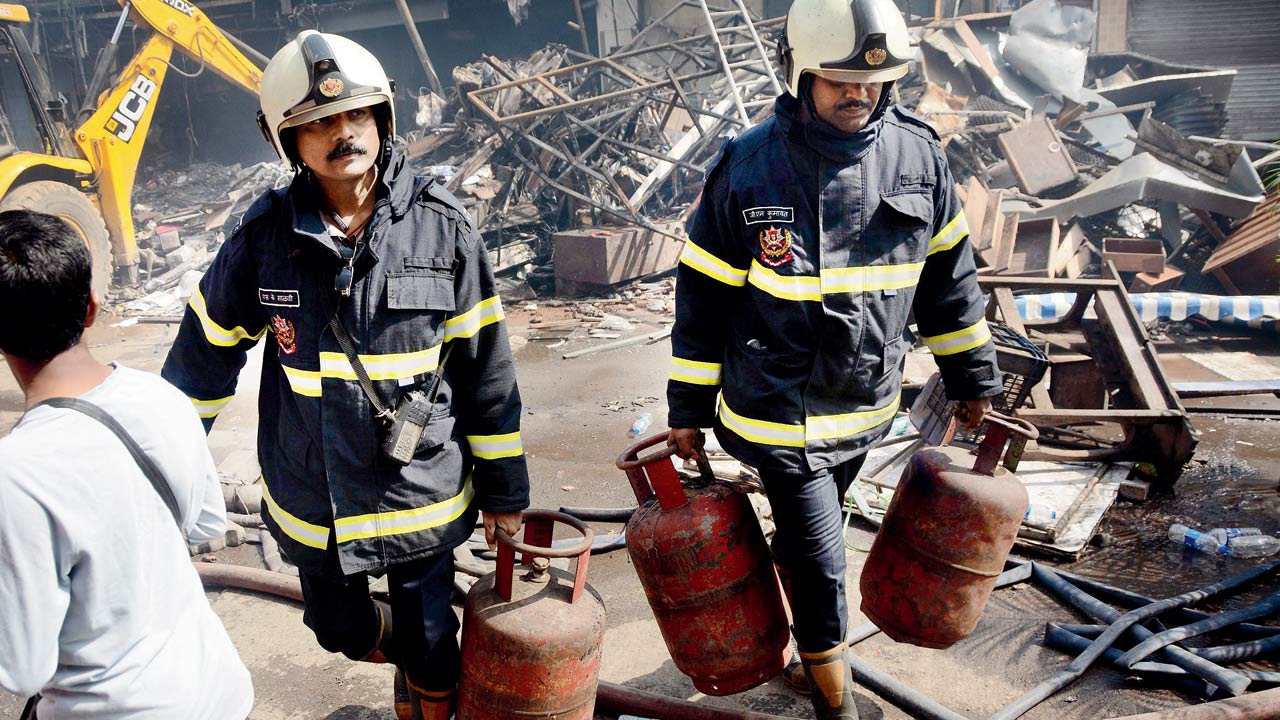 "A few hours after rescuing the workers, the shop's lofts collapsed. The fire spread to another godown, which had been closed for the past few years," he added.
According to a Mumbai Fire Brigade official, the blaze was reported around 2.18 am and extinguished around 10.47 am. "The fire was confined to electric wiring, electric installations and a large stock of hardware in an area of about 2,000 square feet. The shop is a ground-plus-two-loft structure," the official said.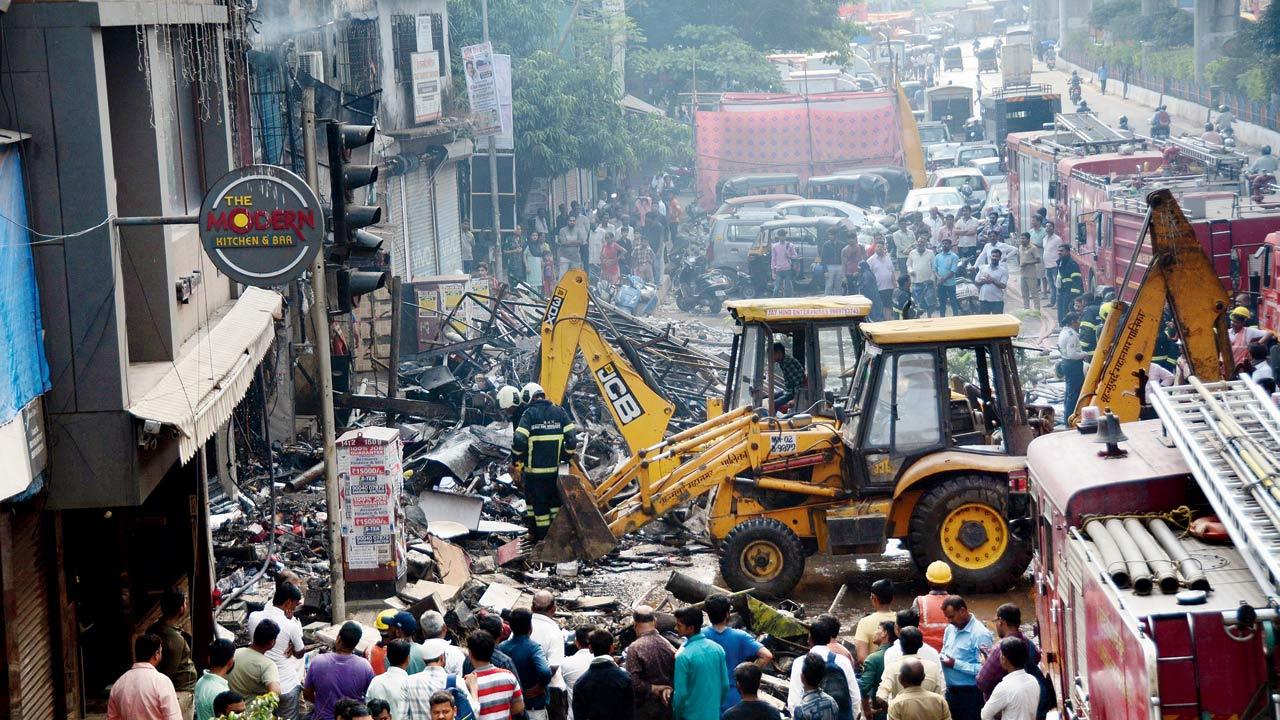 A fallen loft and the hardware made it difficult for firefighters to enter the structure. "A BMC team demolished the front portion of the structure during the operation. There was a large stock of paint, which exacerbated the blaze," the official stated.
According to locals, the shop is owned by one Suraj Chaudhary, who is not in the city.
"The cause of the fire is being investigated. We can come to a conclusion only after the investigation," said Chief Fire Officer Sanjay Manjrekar.
2
No. of deceased
2.18am
Time on Monday when fire was reported